Interview: Stephen Duffy talks Duran Duran, Lilac Time, Robbie Williams
By Ian Peel | May 16, 2022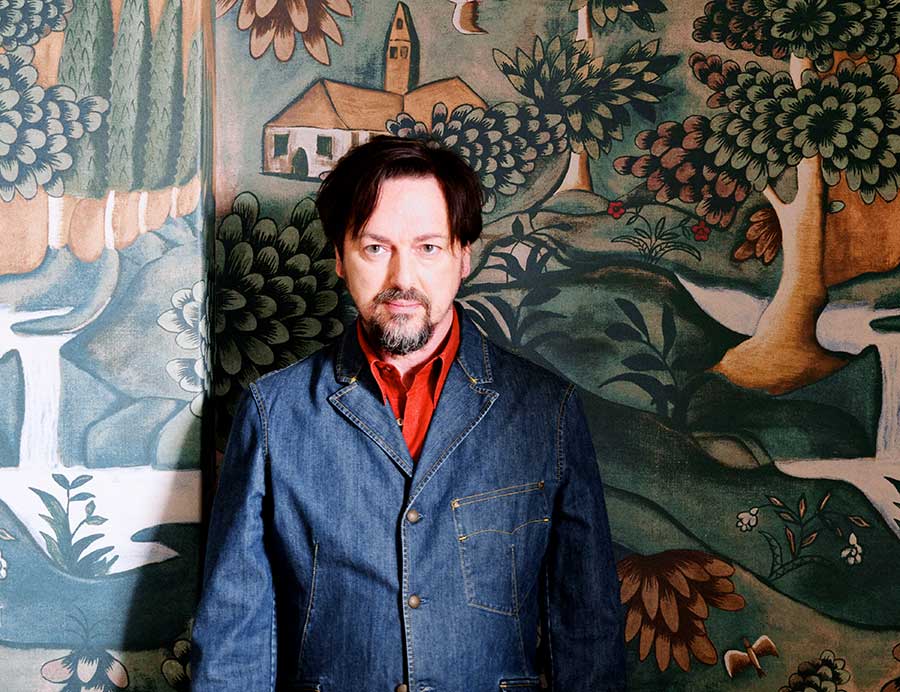 Stephen Duffy zoomed into the orbit of Duran Duran in their formative years and again in 2002 as the Devils with Nick Rhodes – the resurrection of the Duran album that never was. Plot the track of The Hawks, Tin Tin, The Lilac Time and his collaboration with Robbie Williams and you can discern the trajectory of a songwriter who has always stuck with what feels right…  By Ian Peel
Nearly four decades ago – on 23 June 1983, to be precise – Smash Hits ran its first-ever mention of Stephen Duffy. It was nothing more than a tiny news piece but it said a lot in just a few words and set the tone, and set the ball rolling, for a life in pop that has never stopped evolving.
"Tin Tin, the duo which includes former Duran Duran member Stephen Duffy," it read, "release a new single this week entitled Hold It. They've also formed a production company called Dugro Ents for young people who 'despise traditional music biz values'. Sounds like a long way from Duran Duran…"
Duran Duran, Tin Tin, The Lilac Time, Me Me Me, The Devils, Dr Calculus… Stephen Duffy's career in forming groups is almost as illustrious as his solo work, and yet he's been off the grid since writing and touring Robbie William's Intensive Care album and 2009's extensive compilation, Memory & Desire – 30 Years In The Wilderness.
"I now live in Cornwall with my family," Duffy told Classic Pop in 2014. "We didn't mean to… it was a spur of the moment thing. Or it could be a witness protection programme I've forgotten about."
Stephen Duffy was born in 1960, making him the same age as John Taylor. He collided with John – then, of course, Nigel – during their first year at Birmingham Art College, and Duran Duran Mk1 was promptly formed with the addition of John's old friend Nick Rhodes (two years younger than either of them) plus another friend, Simon Colley.
The quartet's anti-rock-establishment ethos was obvious from their chosen instrumentation: though Taylor played guitar, Colley supplied the left-field choice of woodwind, Rhodes twiddled the knobs on a small yellow-and-black monophonic Wasp synthesiser, and Duffy, resplendent in tight leather trousers, reluctantly took over the singer's microphone while brandishing an unnecessarily difficult-to-play fretless bass, purchased – he later admitted – because he didn't know what basses were supposed to look like. 
One thing Stephen Duffy did know was that his new friends seemed absolutely driven to succeed.
"I had never met people with such ambition before," he informed VH1 many years later. "They wanted to be famous – I was the lead singer, shrieking in a sort of effeminate manner…"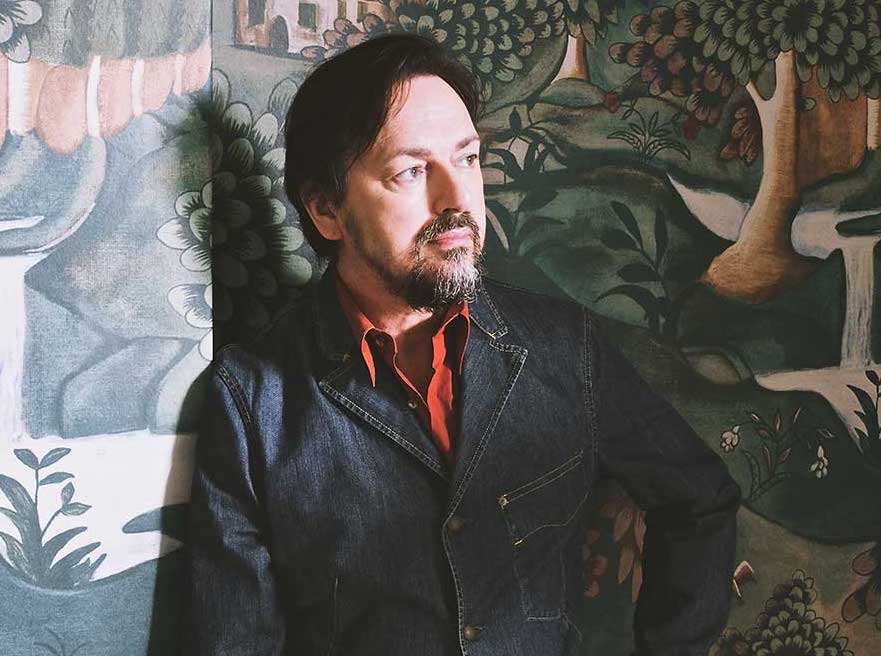 When you were at Birmingham Art College with Nick and John, had you already decided on a career in music? What else was going on at the time?
I went to the same careers office as Jeff Lynne, but about a dozen or so years later. My uncle's band Bobby Valentine And The Valets became Carl Wayne And The Vikings. Before that, my grandfather played drums in big bands in Birmingham. We all played the same venues: the Crown, the Golden Eagle. I had to leave, to go further. Sign to Sire, play at Danceteria instead.
I saw Dexys Midnight Runners before they'd decided on the donkey jacket and woolly hat look. Only one looked like that – there was also a fisherman complete with nets, a pirate, and a 19th century watercolorist. I made up the last one as I can't bring the picture into focus… it was very good, though. Kevin [Rowland] had Tannoy announcements from a railway station played between the songs. Everyone was out and about – The Beat, The Coventry Automatics who became The Specials, the UB's – but the best two who no one ever mentions were The Au Pairs and The Nightingales.
With the Dark Circles album in 2002 it was fascinating to hear how Duran Duran might have sounded, had history been just a little different…
All of the music we did as The Devils was the stuff that John, Nick and I got together for the first Duran shows, those three or four gigs. The newer numbers were taken from material that I made at the time that I kept editing. I'd carried this desk around for years – it had gone in and out of storage – and every time I got it out of storage I'd open the drawer and there would be this cassette: on one side there was a Duran rehearsal and on the other side there was the first Duran gig at Birmingham Art College. And then I just happened to be at a Vivienne Westwood event and I saw Nick for the first time in 20 or so years. I went up to him and said "Nick…" and just he looked up at me and said "Why did you leave?"
Unfortunately at that point John was sort of divorced from the group. That would have been great, if it had been the three of us who started the band. But there's still time. The 40th anniversary is coming up in 2018, so I'm keeping the year free, because obviously it's what everyone's waiting for! 
The Devils was very strange because obviously we'd led such different lives, but we just slotted back – it's as if we were brothers or something. You could never imagine Nick with a pedal steel guitar, but we had such a load of fun getting that old gear together. We pretended that the last record that had come out was Remain In Light by Talking Heads, we pretended it was 1979. We didn't use any kind of equipment that wasn't around then.
Let's talk a little about The Lilac Time. Though it started as a DIY project, the band soon got picked up by a major label…
The strange thing with The Lilac Time was we kept on being sent to America, which was lovely, but I don't think the Americans really wanted us. Now when you look back at amazing tours in little vans with no spare guitars, no roadies, just with a driver… we went all through California, absolutely wonderful life experiences. I just wanted to carry on making records like the first one but we were encouraged to Americanise the sound towards drive-time FM radio. But we weren't really thinking about making records for commuters in cars. More like commuters on penny-farthings.
You can hear all this play out on the third Lilac Time album – 1990's All For Love & Love For All – with Andy Partridge producing.
At that point, XTC were very big in the States. Their Skylarking album was the beginning of that college rock thing. It was a bright idea, and Andy was brought in to toughen it up, but the great gift he gave us was [engineer] John Leckie, and we got on so well that he finished up the album. If only we could have carried that into the next album… only John understood what we were up to. He also had an amazing wealth of stories about Paul McCartney, The Plastic Ono Band, Simple Minds and The Fall.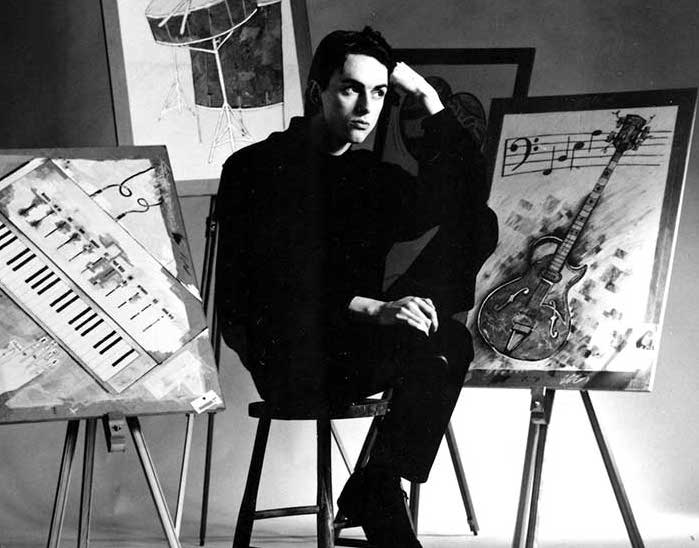 How did it feel to re-enter modern pop with Robbie Williams… and how did it feel to leave again?
Going into it was easy because I'd just done The Devils, so I was using a lot of those techniques with Rob: the idea that there's no point on working on something that you then have to fix; capturing moments of exuberance when you're writing a song and you don't know where it's going. It was amazing to get back into these big old studios, like A&M, and to see the end of that era. 
They phoned up when the record came out and said it had sold a million copies in a day, and I thought "My God, obviously I'm never going to experience this again". 
Then later I thought, well, I don't think anybody will experience that again… sadly, not people like me who've come through the singer-songwriter path. 
It eventually sold eight million copies or something. But when I left I went right back to being the Kiss Me bloke who left Duran Duran – as they say, you never get a second chance to make a first impression. It didn't fit my story, or Rob's either. It was as if it never happened. 
But being part of that big machinery made me realise I had made the right decision by not being in the Durans. I was happier in a little van going around the US with no roadies in The Lilac Time. Obviously, I was a hopeless pop star – it only lasted about 15 seconds for me. I enjoyed my first seven albums – The Ups And Downs to Astronauts – but it's the eight after that which I feel closest to and the happiest with. 
But I know, to most people, I made one single. And however thankful I am to that record, I'm glad I don't have to sing it every night to make a living. So that period did answer a lot of questions. I realised I had made all the right decisions: swimming against the tide was easier than going with the flow.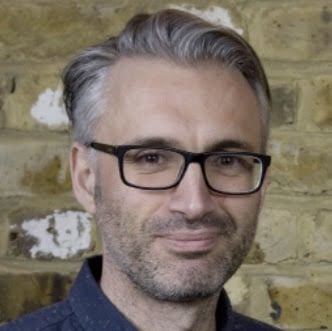 Ian Peel
Ian Peel is the founder and editor-at-large of Classic Pop. He has also written extensively for The Guardian, Record Collector and DJ magazine, as well as books including The Unknown Paul McCartney and The Stiff Records Story. He ran ZTT Records for a period and time and has overseen the label's archive since the mid-Nineties. He is currently touring with Art of Noise/Revision performing live AV.