The Specials Encore interview: "Being at No.1? That's bonkers!"
By John Earls | July 21, 2022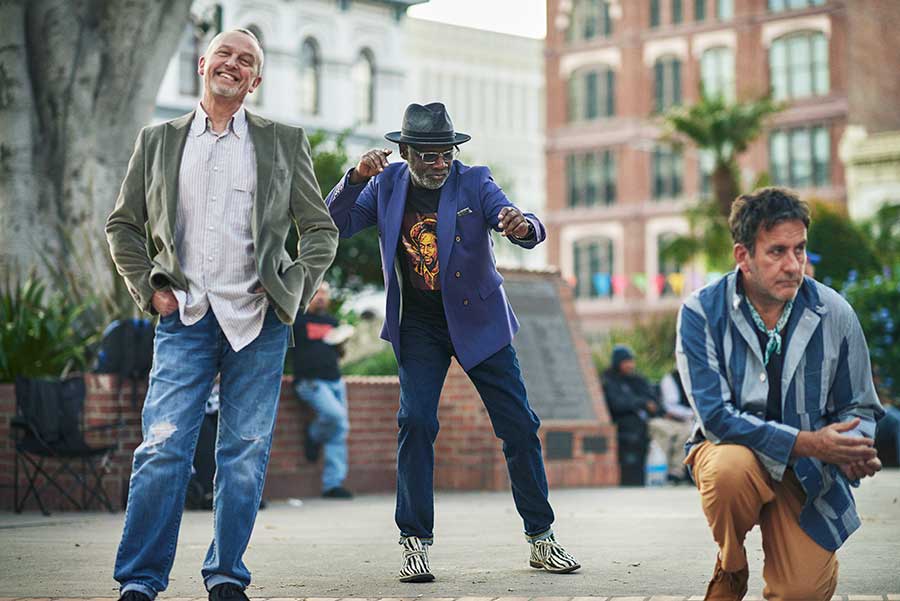 In 2019 we spoke to The Specials as they released their stunning comeback album, Encore. "We could have been as mega as U2," they tell Classic Pop. "What a crazy band we were…" 
If it wasn't quite Blur v Oasis for animosity, the recent battle of The Specials v Busted was certainly one of the most unlikely fights in pop history. Both bands had split at their height and faced years in the wilderness, though Terry Hall was less likely to form a splinter supergroup with McFly than the Year 3000 mob did with McBusted. 
Both seemingly getting on better than ever, they each released their comeback albums at the start of February. The Specials' magnificent Encore triumphed by 1,060 sales to beat Busted's Half Way There, giving the ska survivors their first No.1 album.
"Being at No.1? That's bonkers," laughs The Specials' bassist Horace Panter. "The word 'cynical' isn't a nice one to use. But when I first heard our album had made No.1, I thought, 'I'll believe it when I see it.' We did the best we possibly could with Encore and we're really proud of it. But the response has been an awful lot more positive than I ever expected."
It's a coincidence that Encore arrives exactly a decade after The Specials played their first comeback shows, which were 28 years after they'd split up in the Top Of The Pops dressing room waiting to perform Ghost Town in 1981. 
Still, the timing highlights how, more than ever, one of the most important bands Britain has ever produced are also more in sync with each other than at any time in the five decades since they first formed as The Coventry Automatics in 1977.
Getting on the good foot
It may have taken a decade for The Specials to release 10 new songs, but Encore is the energetic opposite of a record borne out of any careful planning. There's no hint of cosiness in the album from three men in their sixties (well, nearly – Terry Hall, the baby of the group, hits 60 on 19 March). "We're a dance band," smiles singer/rhythm guitarist Lynval Golding. "How we approach our music is that we're a dance band with a message. Did then, do now."
Horace agrees, saying: "I wouldn't be doing my job properly if people aren't dancing to our music. I'd be very upset if people aren't dancing to our album. It's what I still do in Coventry most weekends." The final word is left to relative newcomer Nikolaj Torp Larsen, the serene Danish keyboardist who has been a Special since 2009, when Jerry Dammers became the sole founding member to skip the reunion: "The Specials audiences are great. If it grooves then they dance. And if it doesn't groove, they start fighting. There's such adrenaline at Specials shows. If everyone is dancing, it's all good."
In the 38 years between Ghost Town and Encore, Horace had been a member of several Specials splinter groups. When Lynval, Terry and Neville Staple left to form Fun Boy Three, Horace stayed with Jerry and drummer John Bradbury in The Special AKA. Various other offshoots followed, with Horace sticking around for Special Beat and X Specials. He's in a better position than most to establish what it is about the core line-up of him, Lynval and Terry that makes Encore the work of the real Specials again.
"I think it's that we're a lot more mature," he reasons. "Everyone in this project was facing the same way; there was no agenda. Nobody was out of their head, nobody was getting in anyone's face. It's like that sign said at the recording of We Are The World: 'Check your egos at the door'. That was one of the unsaid aspects of Encore, that everyone has the same purpose, and that's been transmitted into the music. The cynical realist in me thought, 'This could go wrong at any minute'. But it didn't, it's been brilliant."
That antagonism of The Specials' first incarnation Horace refers to peaked in the recording of second album More Specials. It meant Lynval was initially wary of going into the studio at a Mitcham industrial estate where Encore was recorded over four weeks last autumn.
"The history of More Specials was that every day someone new would leave the band or threaten suicide," he says. "More Specials was always drama. This record? We were so relaxed! We never had a drop of alcohol in the sessions. That was amazing, as I'm from the old-school: 40 years of recording with a bottle of whisky, a bottle of gin, a six-pack of lager. Encore? No alcohol. It was so enjoyable!"
Special delivery
It's essentially impossible not to add the occasional exclamation mark when quoting Lynval Golding. He and Nikolaj talk to Classic Pop at a small, anonymous meeting room at The Specials' record label Universal's HQ next to King's Cross station, where Horace speaks a week later. Lynval stays sat down throughout our hour together, but you can tell he's itching to keep moving, a giant green beaded necklace constantly bouncing as he speaks with the delighted enthusiasm of someone living out an unlikely second incarnation as what he calls "Mr Big Pop Star".
A relative youngster at 45, Nikolaj is mostly content to let Lynval hold court – even when questions are addressed to him, Nikolaj soon deflects them back to his bandmate. Tall and slim, Nikolaj has the calm presence expected in someone who managed to get his three bandmates' disparate personalities flowing perfectly while producing Encore.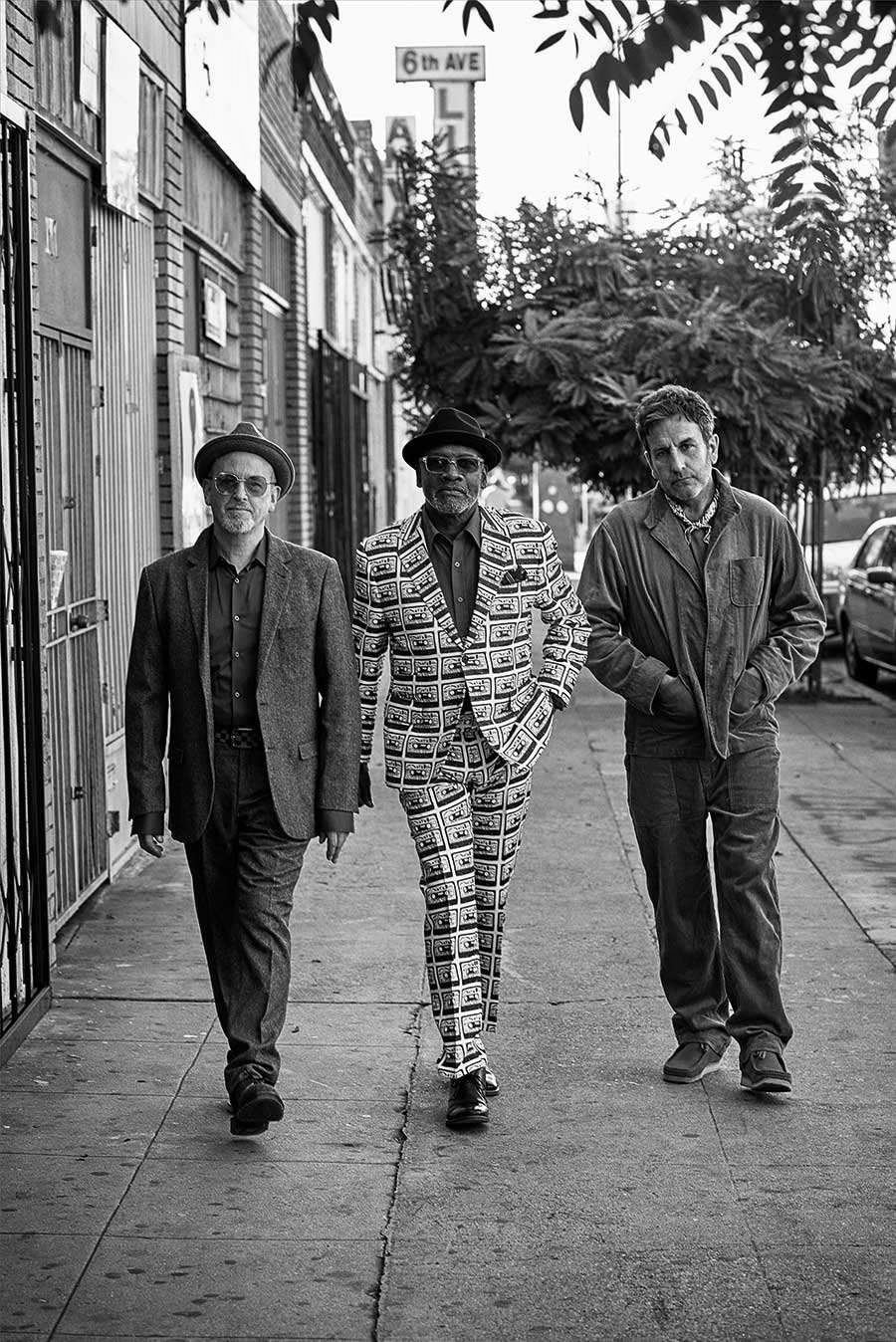 Although Encore took a decade, the idea of a new Specials album was first mooted in 2012. "We never had a long-term plan after we started in 2009, and we still don't," insists Horace. When The Specials reformed, Horace had been working for a decade as a teacher at Corley Centre, a school for children with communication difficulties in Warwickshire, combining that with a career as a respected artist in the Pop Art field.
He speaks with a reasoned precision, occasionally checking "Does that make sense?" when he finishes speaking. (His answers always do.) Horace still lives in Coventry, his accent coming through when he gets excited. In essence, Horace Panter perfectly fits his nickname Sir Horace Gentleman.
Talking of Encore's genesis, he admits: "When Lynval called me about the reunion, I thought: 'Shouting at children or being a rock star?' It was easy! I miss the children, but I don't miss the teaching. When we first started again, I thought: 'OK, we'll do this for a year, then I'll go back to work as a teacher.' I figured I'd get to pay off my mortgage. Then it took off so well that we did it again in 2010, and then again in 2011. But then it got to 2012, and we thought, 'We should make a record.'"
Exit Neville and Roddy
Before writing sessions could begin in earnest, first Neville Staple and then guitarist Roddy Radiation left. Asked if either could come back, Lynval is atypically vague, responding: "Never say never. Where we are right now, we're enjoying this period. It's a wonderful time we're having. We've made some great songs and we're happy with that. Anything else? Time will tell."
It was 2014 before writing began. Initially, however, The Specials played it safe, deciding which songs to cover for a new album. "Rather than baring our souls straight away, we thought covers would be a good place to start – we were the original covers band anyway," Horace points out.
"We'd always taken an old song and recontextualised it. Monkey Man was initially about nightclub bouncers and we made it a comment on social unrest. We knew we had to acknowledge the past 40 years had happened, so we were listening to stuff like LCD Soundsystem. That's what we listened to for our version of The Equals' Black Skinned Blue Eyed Boys."
An audacious opening track, The Specials' update of the 1970 anti-war anthem by Eddy Grant's old band is indeed a startlingly modern slice of disco. "When I first came to England from Jamaica in 1964, The Rolling Stones were my favourites," recalls Lynval. "Then I saw The Equals on Top Of The Pops and that was it. Them being the first multi-racial band I'd seen, they made it seem so natural. People think 2 Tone was the time music became multi-racial, and right now feels a wonderful time to educate people about The Equals getting there first."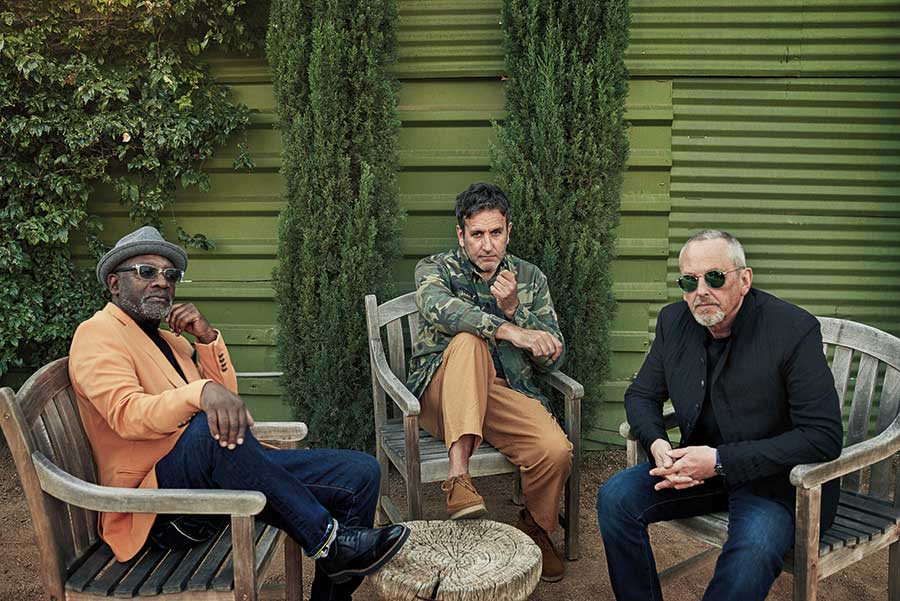 The Valentines' 1967 early reggae classic Blam Blam Fever soon became another pick, sounding in The Specials' care like a hyperactive menace. "That's from touring a lot in America," explains Horace. "I was fascinated by their gun culture, how you can buy guns in sports shops. It highlights America's gun crime, especially those hideous
school shootings."
Although it's lyrically still depressingly relevant thanks to Donald Trump's presidency, the most surprising cover on Encore is The Lunatics (Have Taken Over The Asylum). Originally, of course, it was the debut single by Fun Boy Three, released just five months after they'd walked out on The Specials. There are rumours that it had originally been planned as The Specials' single to follow Ghost Town…
"I don't know whether we'd have gone ahead with it as a single," Horace ponders. "But, yes, it was written while Terry, Lynval and Neville were still in The Specials. They were considering presenting it to the band, but then thought, 'Actually, we're probably better doing this on our own.'"
Too much too young
Asking about Fun Boy Three brings a big sigh from the otherwise ebullient Lynval. "Yes, it's true The Lunatics could have followed Ghost Town in The Specials," he admits. "But everything got overtaken." A big pause.
"We were so big when Ghost Town came out, we could have been as mega as U2. Man, what a crazy band we were. We chose not to carry on down that road, because…" An even longer pause. "I still wonder why we left to form Fun Boy Three. The Lunatics (Have Taken Over The Asylum) says a lot about us, too!"
Before Neville Staple left The Specials in 2013, there was vague talk about him, Lynval and Terry playing some Fun Boy Three concerts. "It crossed our mind," shrugs Lynval. "The difference is, The Specials is in our blood. Fun Boy Three did some nice things. Terry and I had become very creative, and Faith, Hope And Charity is a great song. I'm proud of what Fun Boy Three did. But can you imagine us and Bananarama with ra-ra skirts now?"
Lynval and Horace both volunteer that taking some time off could have kept The Specials together longer. "It was intense," emphasises Lynval. "We had to ride that beast all the time, and we got pulled forward and back by it. A little breather, it couldn't have hurt." As for Horace: "More time off would have helped, but people would have left anyway. We were all starting to find our own feet musically. A core might have remained, but not everyone." 
The Specials' reunion tours have been a gleeful reminder of how powerful a live presence they are. It's those early touring days that are their fondest memories of their first incarnation. Horace recalls playing their first ever festival, in Belgium in August 1979, going on stage at 2pm after The Cure.
"We'd had the same equipment for a couple of years, and it was falling to bits," says Panter. "We had no roadies, we had to set everything up ourselves. Then we went on, and we absolutely destroyed the place. There was a 12ft chain-link fence at the front of the stage. The audience tore it down, came charging towards the lip of the stage. It was the only time when I honestly felt I could walk on water – and our music had done that. I realised, 'This is what our music can do.'"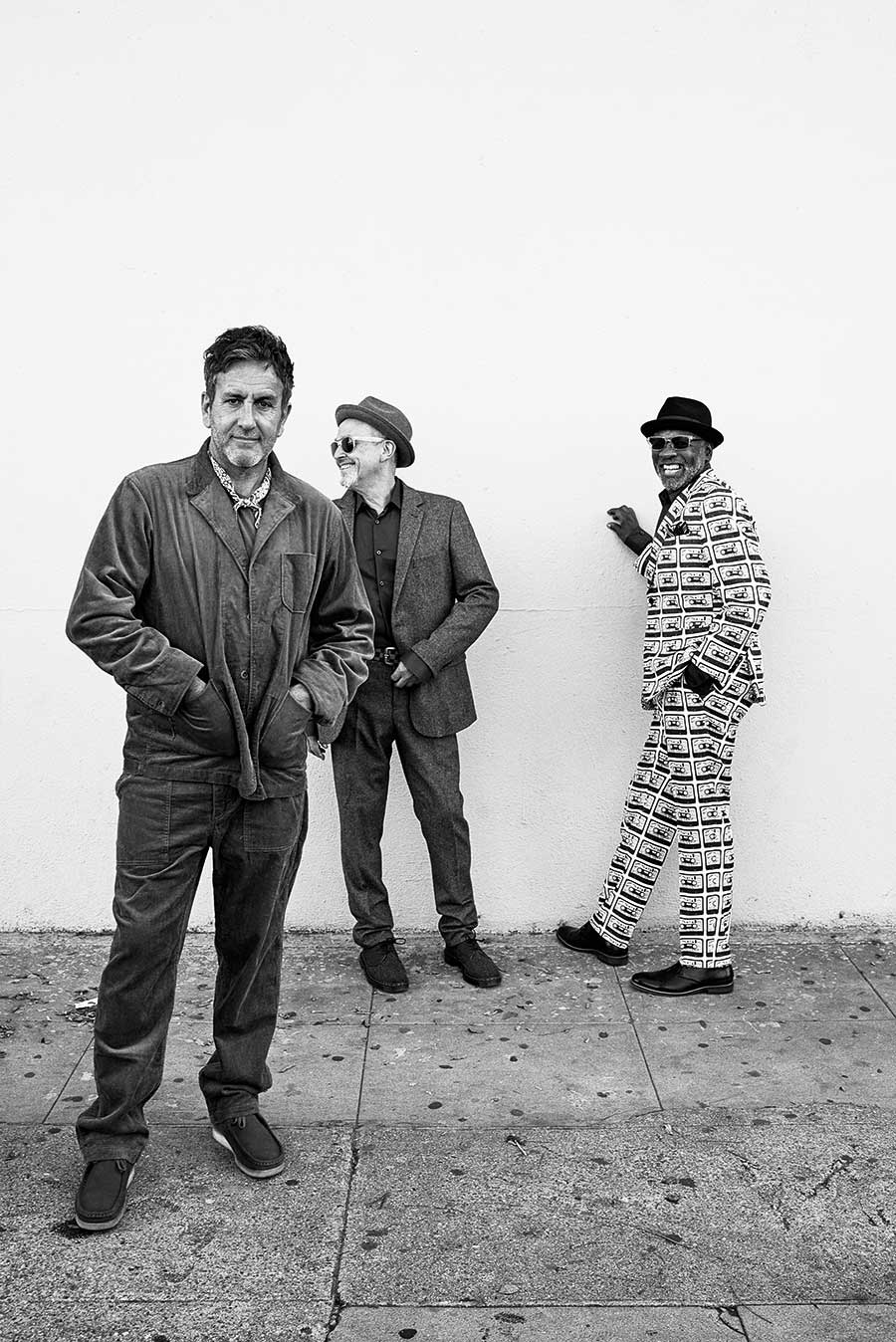 As powerful as The Specials were, their defiant politics and proudly multi-racial line-up made them enemies to some. Why?, the B-side of Ghost Town, was recorded after Lynval was attacked by National Front thugs following a show in 1980. He was stabbed in the neck, showing Classic Pop the small but vivid scar he's been left with. He's understandably horrified decades later that the colour of his skin made him a target.
"The scars went much deeper than this," he says, pointing at his neck. "It made me so scared for so long. I was in intensive care, but I was on so much pain medication that I couldn't feel anything. I heard a nurse say, 'We can't stop the bleeding'. I could see blood pouring out of me, but I thought, 'What are you talking about? I can't feel no blood!' What happened hit me much later. Going out to a bar, I'd have my back to the wall, looking round everywhere to see if anyone wanted to stab me."
The attack has made Lynval appalled by the rise in knife crime. "I survived what happened. But in here," he says, tapping his head, "It took me a long time to get over the emotional trauma. When I see reports of kids getting stabbed, I think of how long that pain really lasts."
One of the undoubted highlights of Encore is B.L.M. Short for "Black Lives Matter", B.L.M. is lyrically a companion to Why?, epic funk in the vein of Daft Punk's Giorgio By Moroder in which Lynval recounts his stark history of facing racism since he came from Jamaica aged eight to live with his father, who had settled in England in the early 50s. They were first in Gloucester, moving to Coventry five years later.
"My father was invited by Sir Winston Churchill to rebuild England after the war," notes Lynval. "He'd been a tailor in Jamaica, but he couldn't get work at Burton the tailors in England, so he ended up in a foundry. He had to sleep in a garage."
Lynval's early experiences of racism from fellow pupils in Gloucester puzzled him. "There were three white kids in my school in Jamaica," he recalls. "It was partly from the colonial system, but we were conditioned to look after the white minority kids. I thought a minority kid like me would get looked after, too. So when kids yelled, 'Hey, you black bastard!', I was terrified. It was completely alien to me."
Having lived with his wife June in America for over 20 years, Lynval believes some aspects of social media are helpful in combating racism, saying: "Kids are getting killed by police brutality. Social media is brilliant for sharing images of that brutality that would otherwise never get seen. It's where B.L.M. comes from."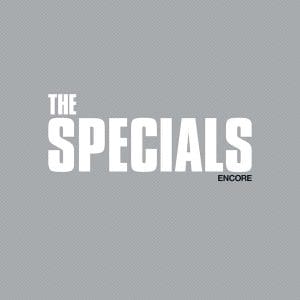 Equally powerful is Terry Hall's portrayal of his battles with depression in The Life And Times (Of A Man Called Depression). Terry was unavailable for this feature, but Classic Pop hopes to interview Terry at a future date.
As sublime as his lyrics are on Encore, he proved most reluctant to write for a new Specials album. Lynval laughs: "Terry is like one of those old cars with a crankshaft. You have to craaank Terry up to get his lyrics started. Thank God we did, because he's been amazing."
Horace admits it's only since The Specials reformed that he's become friends with their singer, saying: "I don't think I ever knew Terry back in the day. There were seven of us, so that's a lot of people to get to know. Now, I know that Terry is very, very funny."
Another reason Encore needed to take time was the impact of John Bradbury's death in 2015. The drummer had been a key part of those early writing sessions, and Lynval recalls the pair of them threatening to kidnap Terry until he began writing songs again. Horace says: "Brad's death is something I might have suppressed, because it wasn't that difficult for me to play again without him. It was horribly unfortunate, of course. But you've got two choices – you carry on or you don't, and if it had been me that passed I'd have expected the guys to carry on."
Read more: 40 years of 2 Tone
Lynval had seen Brad the day before his death, when they watched their beloved Chelsea lose 3-0 to Terry's team Manchester United. "We grumbled about what a woeful game it was and then it was, 'OK, see you tomorrow,'" says Lynval. "And Brad passed that day. It hit me like a ton of bricks. I couldn't breathe, hyperventilating because I'd been the last one in the band to talk to him. I've been on anti-depressants ever since."
Brad's drum stool is now occupied by Kenrick Rowe, a friend of Nikolaj's who has played with everyone from Mikey Dread to PJ Harvey. Nikolaj had himself joined after playing keyboards for singer-songwriter James Morrison, where he was spotted by Lynval's friend Gareth Brown, Lily Allen's drummer.
"The reason The Specials were apart for so long is they had to wait for me to grow up and join them," laughs Nikolaj, as Lynval adds: "It's true, we had to wait for this beautiful boy to get big." Horace's effusiveness of Nikolaj's skills is more practical, saying: "He has a musical virtuosity that Lynval and I don't possess. He has the arranger's talent Jerry had, too. I made a big sign for the studio when we were recording that said 'Does it need it?' I'm very much in favour of minimal four-track recording, where Nikolaj loves the kitchen sink. That balance is how Encore works."
The wrath of Khan
Jerry Dammers' talent for arranging was a large part of The Specials' first line-up. He would only have taken part in a reunion if the songs had been completely reworked, which proved too much for the rest of the band. Lynval and Horace remain sad rather than angry at their old bandmate.
Horace: "I think about Jerry every day. It's a real shame that we couldn't resolve our differences, because we'd have made some fantastic music again. Could he still rejoin? In this business, never say never… he said diplomatically!"
Lynval: "I'll always have a special place in my heart for Jerry. It's tough to reflect on the past, because I think, 'Man, Jerry should be here with us.' But we had to think about the audience. They want these songs the way they sounded. Jerry is a very talented man, but he was a little too far ahead of how we wanted to perform our songs."
Anyone who thinks that attitude means The Specials have become conservative need only hear 10 Commandments, their incendiary reworking of Prince Buster's dated sexism turned into a feminist rallying cry by activist Saffiyah Khan. Saffiyah became known when she smilingly faced down an EDL goon at a far-right rally in Birmingham in 2017.
Photos showed her wearing a Specials T-shirt… "When I saw that photo, I started reading up about Saffiyah," recalls Lynval. "I thought, 'Wow!' We had to get to know someone like that." Horace takes up the story: "When we played our album launch at The 100 Club, when Saffiyah did 10 Commandments I thought, 'She's the new Grace Jones'. At that moment, Terry turned to me and said, 'She's the new MIA.' It's not for me to say if Saffiyah should do more music, but I certainly hope she does."
Revitalised, as topical and on-point as they ever were, Lynval jokes that it definitely won't be another 38 years before another Specials album. Horace sums up their newfound calm approach: "We've told all the jokes and the war stories, so now The Specials is like Last Of The Summer Wine." Terry, Lynval and Horace aren't quite ready to be rolling down a hill in a tin bath just yet… 
Want more from Classic Pop magazine? Get a free digital issue when you sign up to our newsletter!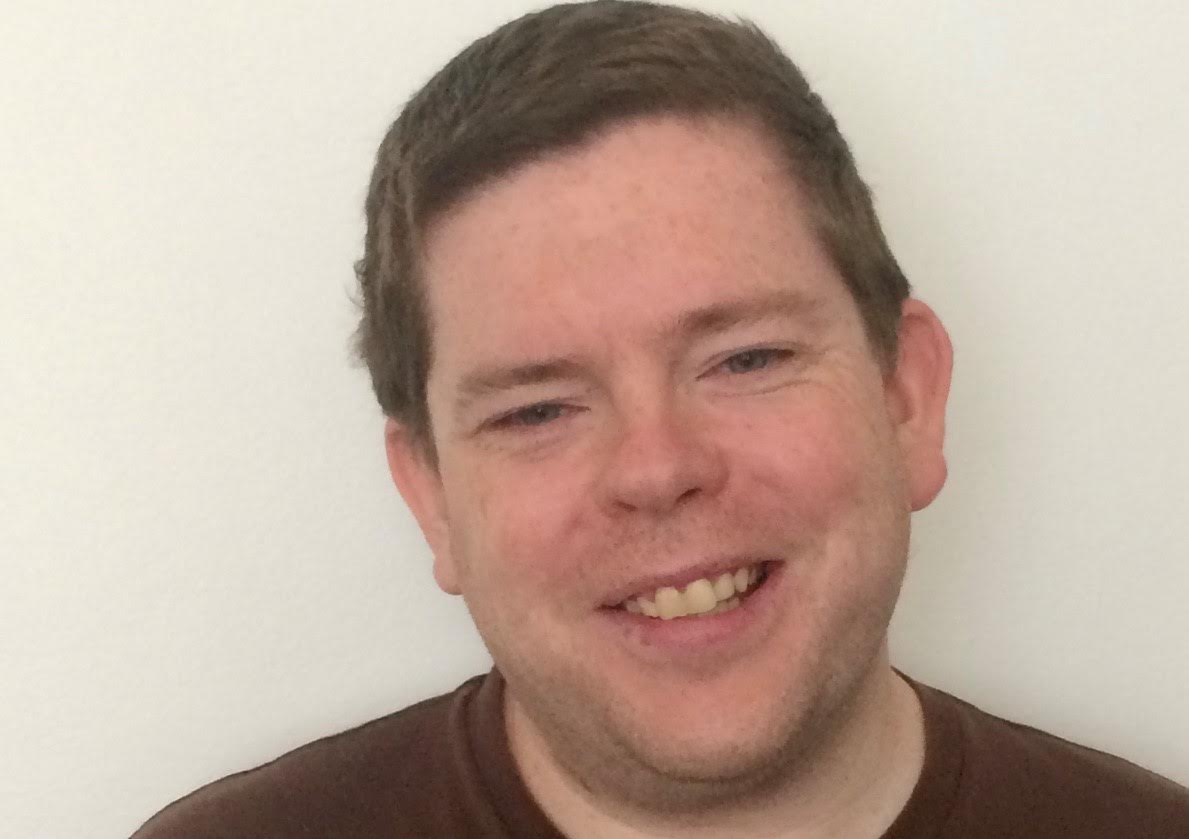 John Earls
Writing for Classic Pop since our first issue, John has been to Adam Ant's house, sworn at by Bob Geldof, touched Johnny Marr's favourite guitar, interviewed Richard Coles on his vicarage bed and serenaded with Last Christmas by Shirlie Kemp. John first specialised in writing about music as editor of Teletext's Planet Sound music column from 2000-09 and now writes about pop for a range of magazines and national newspapers. A Luton Town fan, John also writes about football. His bucket list interviews for the magazine are Grace Jones, Kylie, Siouxsie Sioux and Andrew Ridgeley.