2 Tone Records Interview: 40 Years of 2 Tone Records
By Classic Pop | August 19, 2019
With its message of unity, 2 Tone burned bright as the embers of punk faded and offered hope to a generation lost. Forty years on from its inception, Classic Pop talks to its prime players: Jerry Dammers, Lynval Golding and Neville Staple of The Specials, The Selecter's Pauline Black and the late Ranking Roger of the beat, to tell the true story of a label that morphed into a whole genre… 
Sandwiched between the fury of punk and the flamboyant New Romantics, 2 Tone was the DIY indie label whose roster of bands not only raised questions regarding social ills but offered solutions. Bursting out of the deprived city streets of Coventry, The Specials and The Selecter were joined by Birmingham's The Beat and London's Madness to lead a post-punk ska revival that reflected a nation's anxieties in Thatcher's Britain. At the heart of the musical movement was Jerry Dammers.
"I grew up with The Beatles, Stones, Kinks… but The Who and Small Faces were my favourite rock bands," Jerry tells Classic Pop. "But I also loved soul, Otis Redding, Aretha Franklin, Stax and Motown. When I was about 10, inspired by all that incredible music, I started writing songs. I got into reggae around 1970 when hits like Liquidator and Israelites were in the charts.
"Around 1977, I was at art college in Coventry but paying my dues in a funky soul outfit from Birmingham called The Cissy Stone Band. I couldn't persuade them to do any of my songs, which were quite soulful. Suddenly, punk happened and it turned everything upside down. I was so fed up with only doing covers that I started bashing my elbows on the keyboards. Afterwards, I was asked to leave the band, so I knew the time had finally come to form my own.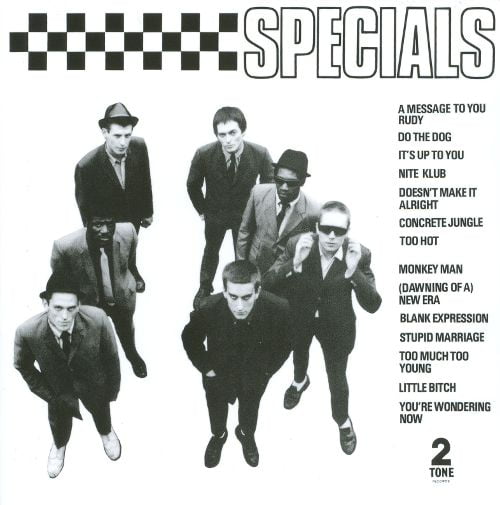 "My friend Neol Davies had a Revox tape recorder and he let me record some songs. Reggae was always part of my plan and I recorded a reggae-ish track for the soundtrack of an animated film I made at college. Horace Panter played bass on it and that was the first thing we did together. I also had lyrics for that tune, which eventually became Nite Klub.
"Charlie Anderson, Charley 'Aitch' Bembridge and the other guys who later became The Selecter had a reggae band called Hard Top 22, and I played keyboards with them for a while. The most popular punk band in Coventry was Squad, who Terry Hall sang with. Meanwhile, Lynval Golding and Desmond Brown were playing covers with Ray King, in his band Pharoah's Kingdom."
"I first met Jerry when I was playing in soul bands around Coventry," remembers Golding when Classic Pop catches up with him separately. "I was born in Jamaica and exposed to all the early roots-reggae. My father was from the generation who came to England on the Windrush and settled in Gloucester where he found a job in manufacturing. After he was laid off, he followed the work to Coventry and its thriving motor industry.
"One day, Jerry asked me to his house to discuss a few ideas that he had. I was really into soul and reggae, but it was the time of punk and its anyone-can-play attitude – I think we were a more advanced group of musicians.""To be honest, I was a bit frustrated with what was going on in Coventry," continues Jerry. "I wanted to do something really original, so I decided to form a punk-reggae band. I was inspired as much by what wasn't happening in Coventry, as by what was.
"I first recruited Horace, drummer Silverton Hutchinson, Neol on guitar and Tim Strickland on vocals for rehearsals. I wanted a more authentic reggae element, so I brought in Lynval with his trebly Fender Telecaster and he replaced Neol. After our first couple of gigs, Lynval left because he didn't want anything to do with punk. I had to beg him to come back. To be fair, Tim was more of a speaker than a singer, so I persuaded Terry in from Squad and Roddy Radiation to leave his own band [The Wild Boys], to make it punkier, plus Roddy had some good songs."
The Wild West Midlands
The fledgling band's sound caught the ear of The Clash's Joe Strummer. No stranger to cross-genre pollination having covered Junior Murvin's Police And Thieves on their eponymous debut, Strummer invited the band, now gigging as The Special AKA, on their On Parole Tour.
"We managed to blag our way into one gig supporting The Clash because we knew their roadie, Roadent," recalls Jerry. "The Clash liked us, so we got the whole tour, 30 quid a night. Neville Staple, who was one of our roadies, jumped on stage and added a lot of energy with his dancing and toasting interjections."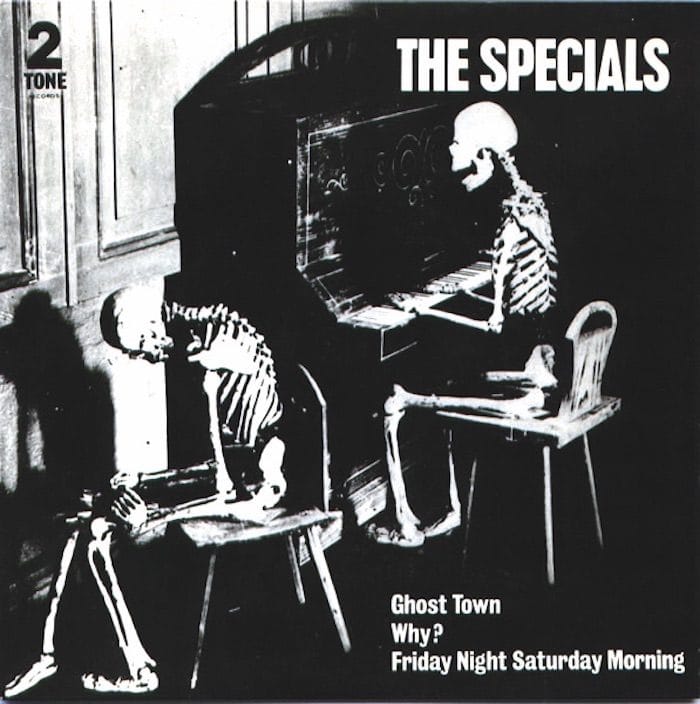 Staple, like Golding, was born in Jamaica and moved to Rugby as a child. Staple says: "When I was a teenager my cousin, who was a local DJ, introduced me to the likes of The Skatalites, Desmond Dekker, Lee 'Scratch' Perry. When I moved to Coventry I followed in his footsteps, touring the nightclubs with my Jah Baddis Sound System, toasting over reggae records. I practised at the Hollyhead community centre and can remember hearing this punky ska sound coming from the room next door… I stuck my head in and it was Jerry and that lot. The mix of different sounds drew me in, and I asked if I could hang out."
Following The Clash tour, Silverton quit the band and Dammers approached John 'Brad' Bradbury. Dammers recalls: "Silverton left because he didn't like my idea of going back to 60s ska, which he saw as a retrograde step, so I brought in Brad who was the only other drummer I knew in Coventry who could play reggae, plus I shared a house with him."
The Special AKA entered the studio to record their debut single Gangsters. Although originally written by Jerry on Strummer's guitar in the dressing room on The Clash tour, Jerry later added a musical quotation from the 1964 track Al Capone by Prince Buster, swapping 'Al Capone's Guns Don't Argue' to 'Bernie Rhodes Knows Don't Argue', a jibe towards The Clash's manager who had attempted to take the band under his wing, Gangsters was a bombastic statement of intent. However, there was one problem… "Nobody wanted to sign us," says Golding. "So Jerry formed 2 Tone Records  to release it."
With all his money invested in 2 Tone and the recording of Gangsters, Dammers approached his old friend Neol for help.
Pauline Black, vocalist of The Selecter, explains: "Jerry wanted to self-release Gangsters but had run out of money to record a B-side, so he asked Neol if he had anything. Neol had recorded this instrumental track called The Selecter, with Brad and a trombonist called Barry… the result was the Gangsters Vs The Selecter single."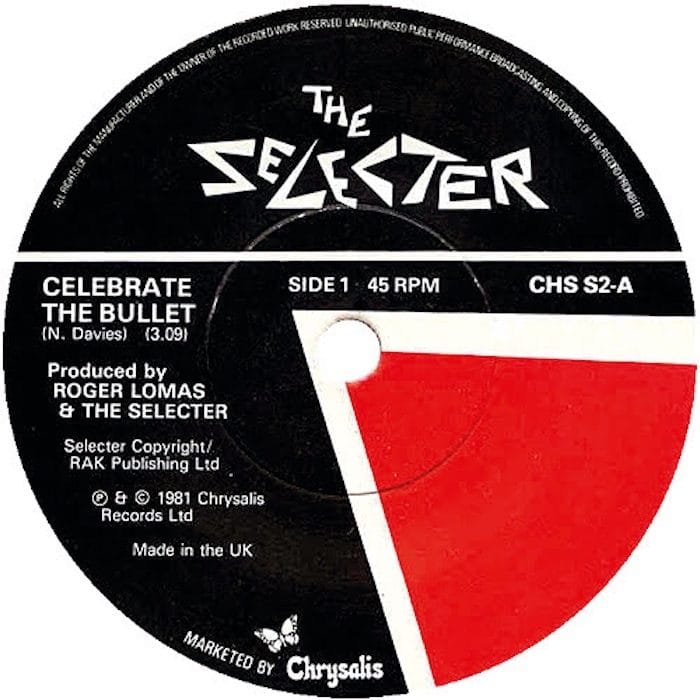 On My Radio
Black, who lived with adopted parents in Romford, says: "My earliest musical memories involved listening to the old Tamla Motown records. I left Essex to study Combined Science at Lanchester Polytechnic and I would see Horace and Jerry hanging around the arts faculty. John Peel started giving Gangsters regular airplay. After the success of that single everyone said Neol should form a band around it. I was singing in local pubs when Lynval introduced me to Neol."
Dammers adds: "I was pleased Neol formed The Selecter, because I felt a bit bad about having replaced him."
The mounting curiosity surrounding Gangsters Vs The Selecter was shared by A&R departments at record labels. As the single climbed the charts, peaking at No.6, Dammers received several offers. However, he held out for a deal that would allow 2 Tone to keep its identity.
Dammers says: "When we signed the label to Chrysalis, we retained artistic control. I just wanted to give like-minded bands a break and thought if we worked together instead of competing, we could build a ska movement up to support each other. Chrysalis was the only company who agreed to let us have the facility to release other bands through 2 Tone."
(Dawning Of A) New Era
With a deal struck, it was time for Dammers and his band to hit the studio. "I suppose I was trying to put a bit of my socialist worldview onto it all," says Dammers. "For the first album, we just went in and laid down what we had developed in our live set, but with Jamaica's legendary trombonist Rico Rodriguez adding some real blues and ska authenticity. The importance of his contribution to The Specials can't be overstated, I regard him as the real heart and soul and best musician in the band."
"Elvis Costello had heard Gangsters on the John Peel show and wanted to produce our first album," adds Golding. "So, we went into the studio to record it with him. We just planned to have a good time with a few beers and bottles of wine."
However, outside the studio a 2 Tone movement was growing. "I remember a buzz quickly developing," says Pete Chambers, curator of the Coventry Music Museum. "But it needed Jerry and his energy to galvanise it. Coventry was very much like Detroit, in that it was a multi-cultural city and home to the motor industry. There was an undeniable sense of pride that here was a credible band putting the city on the music map."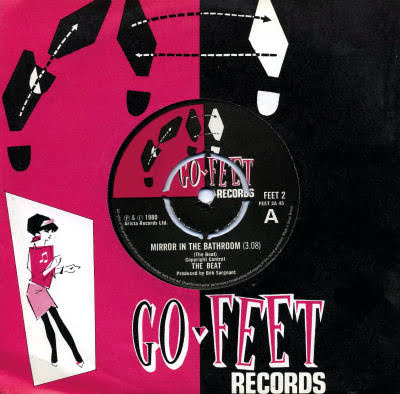 Dammers says: "Coventry had the heart bombed out of it in the war and was a city in decline at the end of the 70s after the 60s car industry boom had brought high wages. But 2 Tone didn't just happen in Coventry, Madness had completely independently come up with a similar idea of playing ska in London before they ever saw The Specials. I had first seen Ranking Roger toasting punk lyrics over reggae rhythms in Birmingham, so the punk-reggae fusion was already in his mind. The band he toasted with became The Beat…"
"It was a strange time in Birmingham," Roger told us, shortly before his death in March. "Everyone was in a band or wanted to be in a band. It was a time of high unemployment and music offered a way out."
Born in Birmingham, Roger's early influences included Dillinger, Big Youth and Lee Perry, but then came the Sex Pistols. "They were totally different to everything else," he said. "They really had something to say. Around the same time, Steel Pulse had developed momentum with their debut album Handsworth Revolution, it made us realise we stood a chance."
The origins of The Beat began on the Isle Of Wight, where Dave Wakeling and Andy Cox met building solar panels. They decided to form a band and, on moving back to Birmingham, recruited the rhythm section of David Steele and Everett Morton. Roger recalled: "I was playing drums in a punk band called The Dum Dum Boys and The Beat blew us off stage when they supported us. There was something special about The Beat. I'd always join in with them and Dave eventually asked me to become a permanent member.
"The Beat happened to be in the right place at the right time. Jerry saw us and asked if we'd like to put out a record and tour with The Selecter. It was phenomenal, I was fresh out of school and within months I was on Top Of The Pops performing Tears Of A Clown."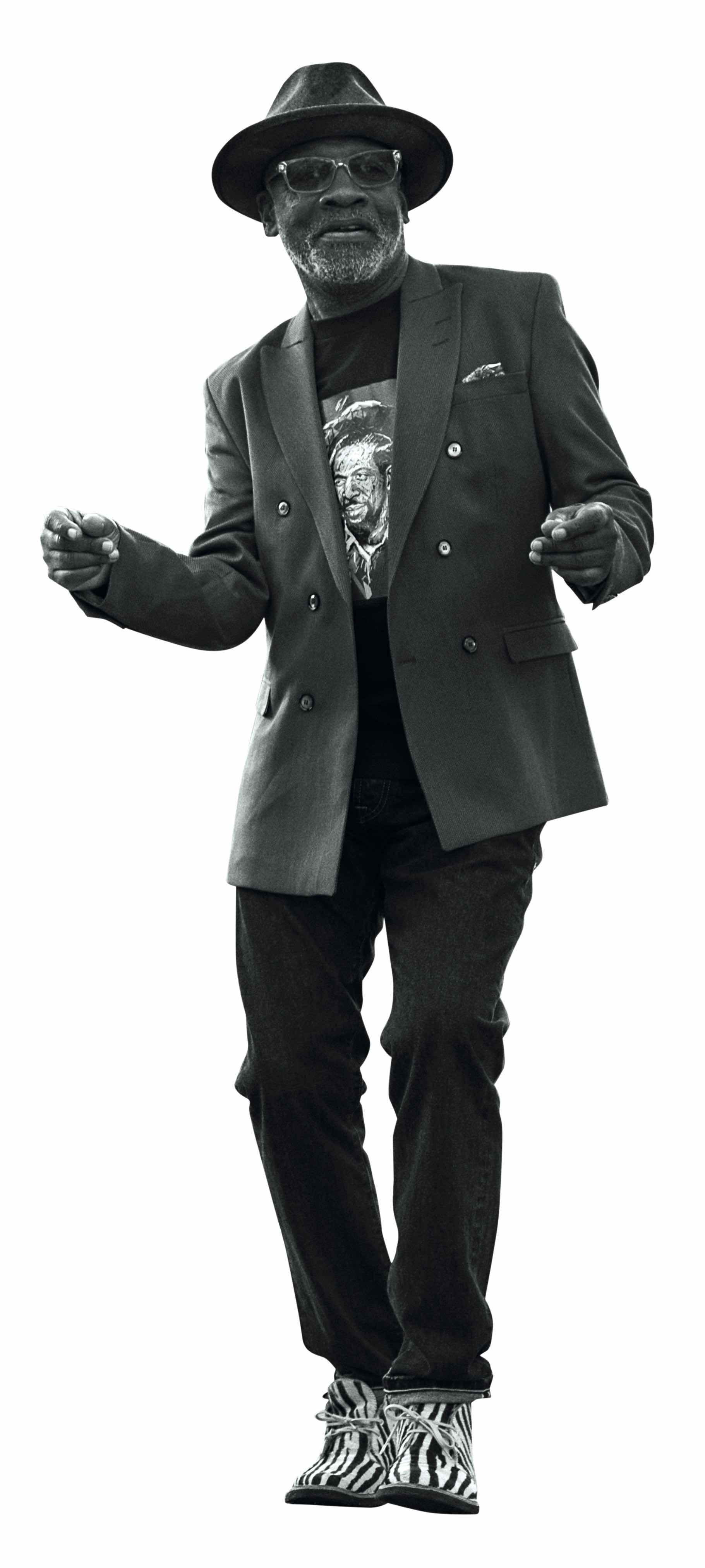 Revolution Rock
Prior to The Beat landing their spot on TOTP, The Selecter, The Specials and Madness appeared on one notable episode of the show, while the 2 Tone Tour, featuring all three bands, was in full effect. The Specials' eponymous debut album, released in October 1979, had shot straight into the UK album charts at No.4. 2 Tone had arrived.
"I think we realised something big was happening when we set out on that first 2 Tone tour," says Lynval. "It was then I realised just how much we were bringing people together."
"There was a real camaraderie between the three bands delivering the same message," agrees Black. "But it was the fans that turned it into a movement."
"Well, we didn't realise it at first," says Dammers, "but reggae and ska are a kind of ecstatic music, based in African traditions, and it's impossible to describe the energy that comes from playing that music."
"There was nothing like our early shows," reflected Roger. "We attracted some of the disenchanted punks and those shows allowed them to let off steam."
Pete Chambers agrees: "I adored punk, but always thought it had a big mouth and not a lot to say… 2 Tone had a big mouth and everything to say. With its black and white imagery and political stance, the music made you think."
Too Much Pressue
Punk predicted no future, but 2 Tone asked what we could do about it, addressing racism, sexism and class division. "There was a lot of disillusioned people that didn't understand different cultures," says Roger. "Our music was a melting pot designed to unite. We spoke about world politics, people politics, personal politics."
"You can deliver a message of unity, but you can't make people listen," admits Black. "With 2 Tone you had black and white on stage together. There was widespread dissatisfaction and it was a time of Too Much Pressure. Industries were closing and cities were becoming ghost towns."
Dammers adds: "The events in my songs didn't all happen in Coventry, Glasgow was the initial inspiration for Ghost Town [released June 1981], but it's irrelevant really, I wanted my songs to be as universal as possible, with a sort of 'Anywhere, Anystreet, Anytown' address on them."
"People think that Ghost Town was about Coventry," confirms Golding. "But it was about all the cities we visited. Nearly 40 years on and Britain is in political turmoil again with widespread division."
Why must the youth fight…?
Four decades after Jerry Dammers and 2 Tone vocalised social consternation, we again find ourselves in troubled times. Coventry is one of the most violent places in Europe and, like many cities in Britain, suffers from prevalent knife crime.
"I think it's a bit dangerous to say we're facing the same problems," says Jerry. "We have to adapt our response to the times. In those days, mass unemployment was the main problem, now it's low wages, poverty, zero-hours contracts,
run-down social services, bureaucratic and sometimes inadequate welfare benefits, and a crisis in health care, especially mental health and for old people. Once again, immigrants have been wrongly getting the blame. In fact, immigration has been boosting our economy, servicing the NHS. One of the many real problems, is the government's failure to build social housing, which would also boost the economy. Tragically, Staple's grandson recently being stabbed to death, shows that whatever causes it, the violence and the gangs have not gone away."

"What's going on today is really frightening," admits Staple. "Kids take knives out with them for protection and Fidel got caught up in it all and lost his life. The glamourising of gangs in American rap culture has filtered down to trapped English youths and there's no way out for them. Not every kid is going to go into further education and, when they can't reach that required level, they are marginalised or seen as underachievers."
On his final album Public Confidential (DMF Records), Ranking Roger reflected how 2019 life echoes that of 1979: "We need people to take control as a society. If something is wrong, you need to act and fix it. This is an album influenced, however indirectly, by Brexit, the Windrush scandal, Grenfell Tower, the Manchester terrorist attack. It's political in its own way."
Similarly, Golding has reconvened with Terry Hall and Horace Panter for Encore (Island/UMC), the stunning new Specials album that landed universal critical acclaim and reflects on the band's opinions on 2019. Minus Jerry, Neville, Roddy and Brad, the latter who died in 2015, the album topped the UK chart in February.
Golding says: "I was brought up with racism and was stabbed in Coventry. I can see how the city has changed and how the eastern European families that moved here are subjected to the same racial abuse as the black West Indian population did."
2 Tone's message of solidarity continues to be heard as incarnations of The Specials, The Beat and The Selecter appear on stages all over the world.
"It's incredible," says Golding. "All these youngsters singing along to Too Much Too Young, those kids weren't even born when it was written. It shows there's a longevity to what was created, they get it, there's no gimmick and it was great music."
"Yes, we have the old-school fans and we're very grateful for their continued support," says Black, "but it is heartening to see and speak to so many young people at our shows who have discovered The Selecter and like how politically adventurous we are. 2 Tone, like many great movements, burned brightly for a short time, but made a lasting impression. I look back with immense pride, at a young age we created music that meant something to so many people."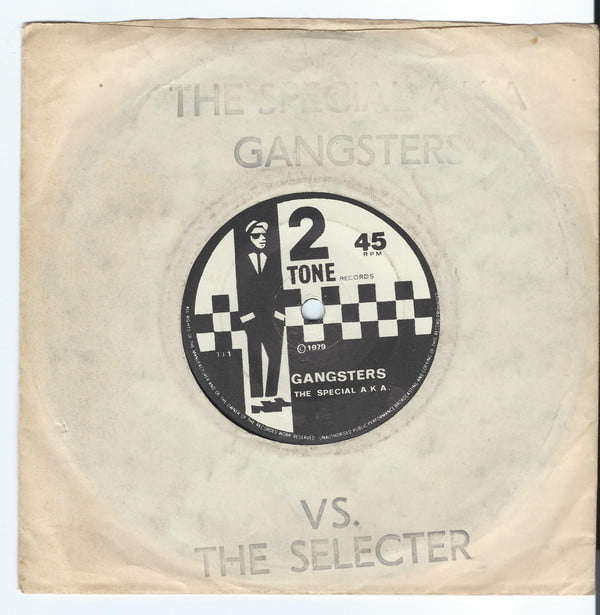 A Message To You
So, what is the legacy of 2 Tone for Dammers and how does he feel when he looks back?
"Thankfully, there are some great recordings and I'm proud of most of them. They seem to have stood the test of time and hopefully we achieved something in the fight against racism, working alongside other people like Rock Against Racism, The Anti-Nazi League and the Anti-Apartheid movement. I still think it was very sad and unnecessary for the Fun Boy Three [Lynval, Terry and Neville] to leave The Specials, but at least 2 Tone was able to carry on and create Free Nelson Mandela. While I think Ghost Town is better musically, Free Nelson Mandela had a lot more effect than any other 2 Tone song, and it also led to me being asked to organise Artists Against Apartheid, which included putting together a concert with a quarter of a million people protesting apartheid. That led to the two Wembley Stadium Mandela Concerts broadcast to millions around the world.
"I hope to have something out soon, but it is a bit hard for me to celebrate the 40th anniversary when it feels like The Specials has been kidnapped and is not really being treated in the way that I would have liked. However, I will celebrate the good times."
Dan Biggane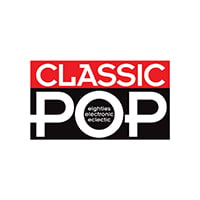 Classic Pop
Classic Pop magazine is the ultimate celebration of great pop and chart music across the decades with in-depth interviews with top artists, features, news and reviews. From pop to indie and new wave to electronic music – it's all here...