Bonnie Tyler – total eclipse of the charts
By Classic Pop | October 17, 2022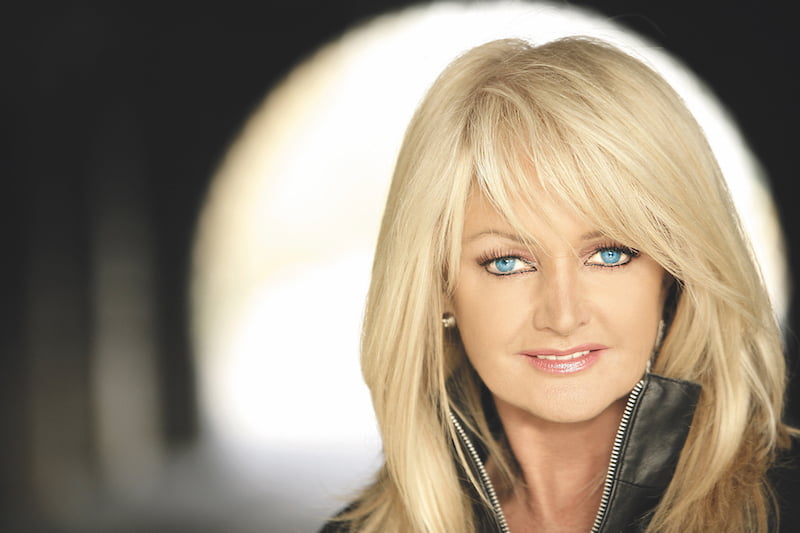 Summer 2017 saw Bonnie Tyler back at No.1 when one of her best-loved hits became the most downloaded song during the solar eclipse. That year, the Welsh diva talked us through her unstoppable career. By Douglas McPherson
"I never thought I would end up being a singer," says Bonnie Tyler in her musical Welsh rasp.
"I wanted to be a singer in a band, but I had no big ambitions to have record deals or anything. I thought there was no chance of that, so I didn't even consider it. I just happened to be in the right place at the right time."
She's referring to the life-changing night in 1975 when a talent scout walked into the Townsman Club in Swansea.
He was supposed to be checking out the band playing on the top floor but by mistake wandered into the downstairs room where Bonnie was belting out a cover of Freda Payne's Band Of Gold with her then band, Imagination.
Before long, Tyler was leaving an indelible mark on the 70s and 80s with the country-rock singalong It's A Heartache, the baroque power ballad Total Eclipse Of The Heart and the full-throttle rock anthem Holding Out For A Hero.
The songs topped charts around the globe and established a fanbase that has never left her. 
This year alone, she played to adoring crowds in Australia, New Zealand, Mexico, Chile, the Lebanon and Russia.
In 2013, she represented the UK in the Eurovision Song Contest, and this summer knocked Justin Bieber and Luis Fonsi off the No.1 spot when her 34-year-old recording of Total Eclipse… returned to the top of the download charts during August's solar eclipse.
"The song reached the top of the US iTunes chart," marvels the singer, whose irrepressible girl-next-door friendliness seems completely unaffected by 40 years of fame.
Tyler marked the eclipse by performing her song with American dance-rock band DNCE on the deck of the cruise ship Oasis of the Sea in the Caribbean.
"Everybody reports that I did a two minute and 40 second version at the same time as the eclipse, but I didn't," the chatty star continues. "I did the full seven-minute version before the eclipse and then we went up to the top deck to see the eclipse, with the appropriate glasses, afterwards."
INTO THE VALLEYS
Tyler was born Gaynor Hopkins and adopted her stage name early in her singing career to avoid confusion with fellow Welsh songstress Mary Hopkin who came to fame with her 1968 hit Those Were The Days.
She grew up in a council house in Skewen, a mining village in South Wales. By her mid-teens, she was often found singing into a hairbrush 'microphone' in her bedroom. 
"My favourite was Tina Turner's River Deep – Mountain High," she enthuses. "I used to sing it and sing it!"
The mid-60s were an exciting time to be a teenager. "Oh, god, it was fantastic!" Tyler reminisces. 
"You wouldn't even go out on a Thursday night until after Top Of The Pops had been on. It was THE programme. We used to go to the record shop and there'd be crowds of people queuing up to listen to songs. 
"Every Friday night I'd take my carrier bag full of records down to my cousin's house and we'd play records all night – looking at the covers and singing along." 
Fashions were changing, too. "Miniskirts, hot pants… I wore them all!" she says with one of the lusty cackles that pepper her conversation.
THE DIXIE CHICK
Tyler's singing career began when an aunt entered her in a talent show at her local rugby club.
"I sang Those Were The Days by Mary Hopkin, which was No.1 at the time. I came second and won a pound! There were a few local agents there who booked cabaret and they wanted to put me on their books. I said: 'I haven't got a repertoire – I work in a shop!' But I thought, if they think I've got a good voice… 
"There happened to be an advert in the local paper for a girl to join Bobby Wayne & The Dixies. I went along to the audition and there were about 35 girls there and they only needed three. But I was one of the girls they picked and was with them for a year-and-a-half, earning peanuts. I think I was on four quid a night. But it was experience."
Backed by just organ and drums, Bobby and the girls sang varying material on different nights throughout the week, from chart covers to ballroom.
"On Sundays, they'd come in their ballroom outfits and we'd be singing the waltzes and bossa novas," Tyler recalls. "Then I formed my own band, Imagination, which was more of a rock group."
Imagination made its television debut on New Faces, a talent show that was the X Factor of its day. "I sang…" Bonnie takes a deep breath and belts out the hook of the R&B hit by Philadelphian girl group First Choice: "Armed And Extremely Dangerous!"
But she didn't impress famously caustic judge and record producer Mickie Most, who was the show's equivalent of Simon Cowell.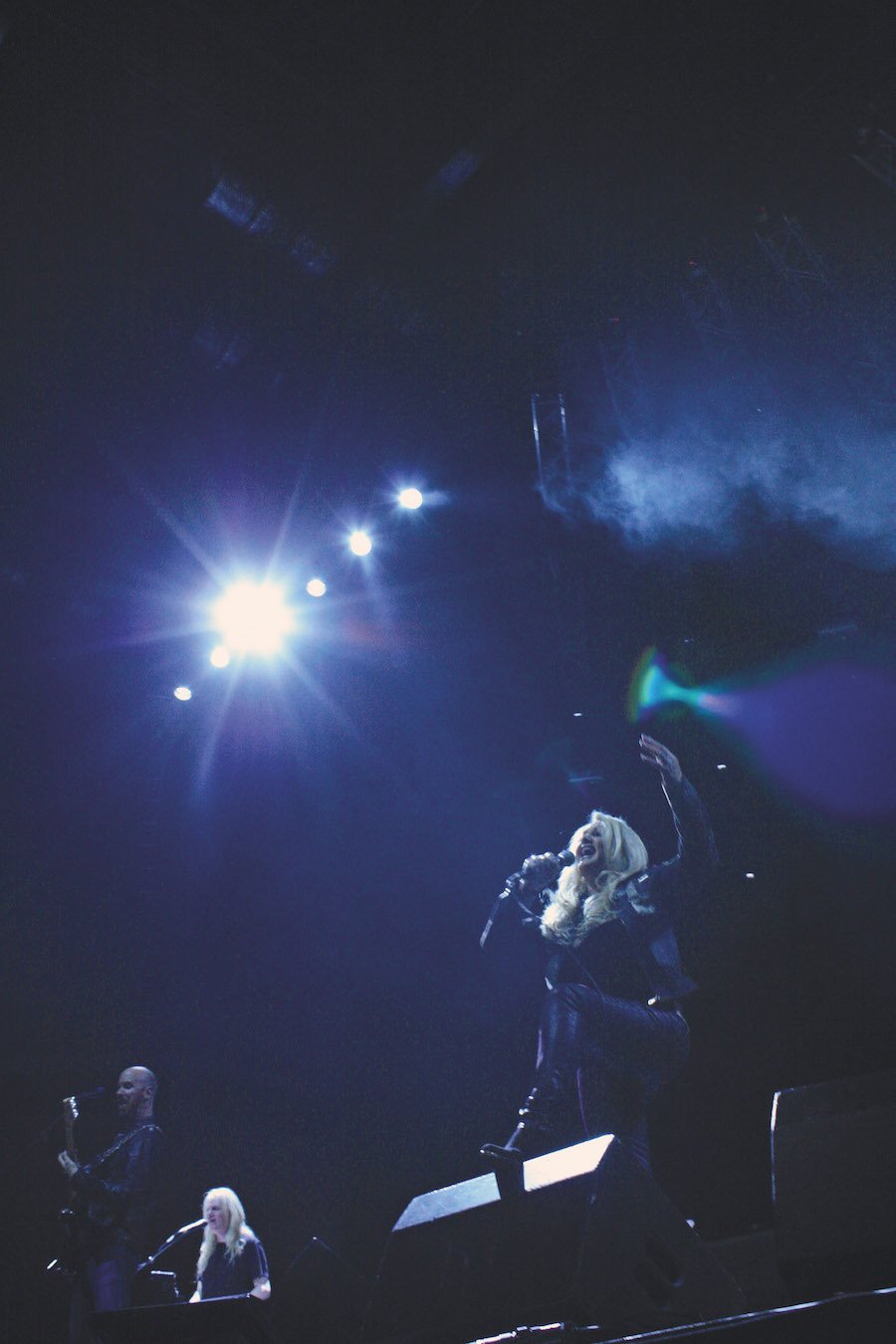 "He said: 'The girl's got something, but the band is just playing away!'" Tyler laughs. "But my sister, who uses the stage name Amanda Scott, went on New Faces after me and she won!
"She went back and was winning right up to the All Winners show when Most gave her one less point than the winner, otherwise she would have won it!"
Bonnie, meanwhile, was content singing in the clubs. "I did that for seven years and was loving it, because I was doing what I wanted to do and earning more money than I'd made working in a shop. All I wanted to do was buy make-up and enjoy myself."
THE FRENCH CONNECTION
The big time came calling when she was talent-spotted by Roger Bell who introduced her to the team of Ronnie Scott and Steve Wolfe, who would become her managers and write most of her songs throughout the 70s.
Scott had previously co-written with rock'n'roller Marty Wilde, with whom he penned the Status Quo hit Ice In The Sun and Lulu's I'm A Tiger.
"I went up to London and recorded a few demos with them. It was the first time I'd been in a studio," Tyler recalls.
"I didn't hear anything for two years and thought they obviously didn't like it. But then I got a phone call asking would I be interested in signing to RCA Records? I couldn't believe it. Elvis Presley was on that label!"
Tyler's first single, My! My! Honeycomb attracted little interest, so RCA arranged an audacious promotional stunt to launch her second release. DJs and journalists were told to bring their passports to an airport but given no clue where they were heading.
They were then flown across the Channel and taken on a mystery tour to a chateau where Tyler was waiting to serenade them with the appropriate Lost In France. 
"I was only 26," says Tyler. "It sounds old now, to bring out your first singles at 26, but I was a very young 26 and as nervous as hell. But it was a great promotion and it all kicked off from there."
Having grown up avidly watching Top Of The Pops, she remembers her first appearance on the show to perform Lost In France, which was by then heading for the Top 10.
"When we went on stage, my bass player, Kevin Dunn, said to me: 'You've arrived! You're on Top Of The Pops!' In those days you had a couple of hours in the afternoon to re-record the song and then you had to mime to it. You couldn't just mime to the record."
The sweetly romantic, almost country-styled Lost In France was followed by More Than A Lover. The single's slightly psychedelic edge foreshadowed a raunchier side to the singer, although its progress up the chart was stunted by objections to the suggestiveness of the lyric.
"I got banned by the BBC. Can you believe it!" Tyler explodes in laughter. "That was a really good song and it got banned. Aww… it was ridiculous."
Bonnie would soon be back however, and if Lost In France had contained an attractively husky rasp on the odd line, then she would soon be slicing through the airwaves with a voice like a chainsaw.
A NEW VOCAL TONE
"I had nodules on my vocal chords and had to have them removed," she says of her change in vocal tone. "After the operation, you weren't allowed to talk for six weeks and I found it impossible.
"I had to walk around with a pen and pad writing everything down. It was driving me nuts. In the end I just screamed in frustration. I went back to the surgeon and he said: 'You've really gone and done it now'.
"They were already calling me the female Rod Stewart. Goodness knows why, because I can't hear much roughness in my first songs. But when I went in to sing It's A Heartache, my voice had changed! It had more of an edge."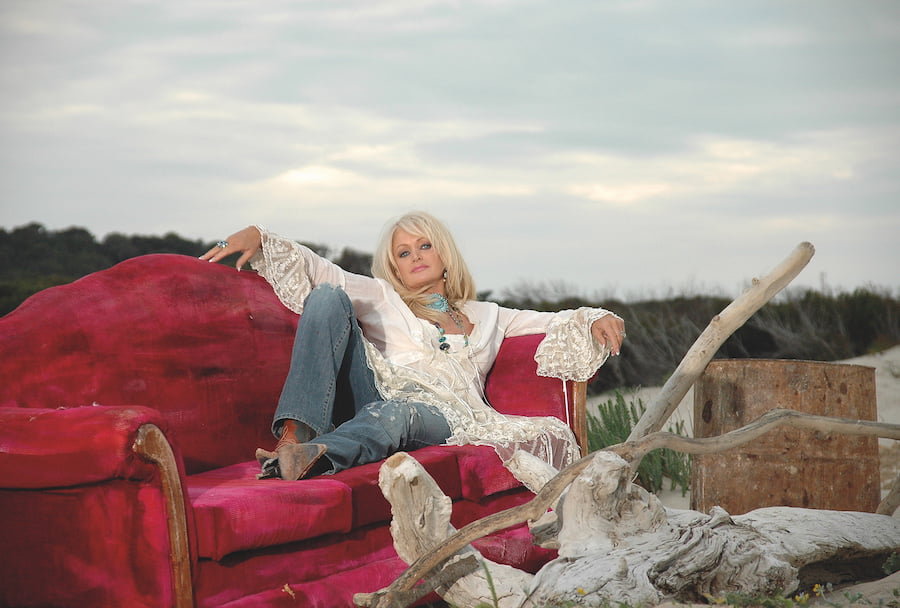 It's A Heartache went to the top of the charts in Canada, France, Australia, Norway and Sweden. The million-seller also reached No.4 in the UK and No.3 in the US, where it was aided by another canny promotional stunt.
"One of the stations in Los Angeles wasn't going to play it, because they only played Top 40 songs and it had only just been released. So it was a DJ's birthday and the record company took him a cake.
"They asked him to cut it and in the middle where the jam would be was my record. He obviously thought it was funny, because they gave him another record, he played it, and it went wild over there. 
"When I arrived in LA, I was in the back of a limousine, turning the dial on the radio and on just about every station you'd catch It's A Heartache. Me and Paul McCartney had the heaviest played records at the time. His was Mull Of Kintyre."
LET THERE BE ROCK
By the dawn of the 80s, when her deal with RCA and her management contract with Scott and Wolfe both came to an end, Tyler was ready for a change.
"RCA wanted to sign me for another five years, and Ronnie and Steve were great," she stresses. "I'm such a lucky girl, because I've never been ripped off and it was a wonderful five years. But I wanted to move on. I wanted to do more rock.
"I had an offer from Sony, so I said to Ronnie and Steve: 'Please don't take it personally, but I want to do different things'. I'll never forget Ronnie said to me: 'I think you're wrong, darling, but you have to do what you want to do'. That was the kind of relationship we had.
"So I went to Sony where Muff Winwood, who was Stevie Winwood's brother and the head of A&R, said: 'What direction are you thinking of going, then?' Well, I'd seen Meat Loaf doing Bat Out Of Hell on The Old Grey Whistle Test and absolutely loved it. I said I'd love to work with whoever he works with – which was Jim Steinman. 
"Matt said: 'Oh, Bonnie, he's never going to do it'. And I said: 'You don't know – just ask him'. So they did, and Jim asked me to go over and meet him."
Arriving with her manager at Steinman's New York penthouse overlooking Central Park, Tyler stepped out of the lift to find a row of M&M's laid out on the floor in a trail leading to the eccentric producer's door.
"It was like that scene in ET where they follow the trail," Tyler recalls. "We knocked and he opened the door with all his hair flowing down like someone out of the Addams Family!"
As a showcase for Tyler's voice, Steinman completed an epic rock ballad that he'd begun writing for Meat Loaf several years before but never finished: Total Eclipse Of The Heart.
"Unlike other people, Jim would never give you a demo," Tyler says. "He'd play it on the piano and you'd learn it that way. So we were sitting by the piano and my manager and I just looked at each other like, my god, this song is fabulous and he's offering it to me!"
With backing by members of Bruce Springsteen's E Street Band and a ground-breaking production by Steinman that, "included everything but the kitchen sink," as Tyler puts it, Eclipse topped the charts on both sides of the Atlantic as well as in territories including South Africa, Australia and Canada.
At its peak, it was shifting 60,000 copies a day on its way to total sales of six million. Parent album Faster Than The Speed of Night also topped the charts.
HERO'S WELCOME
Eclipse was another hard act to follow, but follow it Tyler did. First with her Top 5 duet with Shakin' Stevens on A Rockin' Good Way (To Mess Around And Fall In Love), and then with another Steinman barnstormer, Holding Out For A Hero.
Even when she wasn't topping charts in Britain, Tyler continued to pick often outstanding material, including The Best, with which she enjoyed a Top 10 hit in Norway before Tina Turner cut her own smash version of the song.
"In my shows, I tell the audience: 'Isn't it funny that there was me singing all these Tina Turner songs in my bedroom as a girl and then in the 80s she recorded a song that I had recorded?' I do my version of it and it goes down a storm!"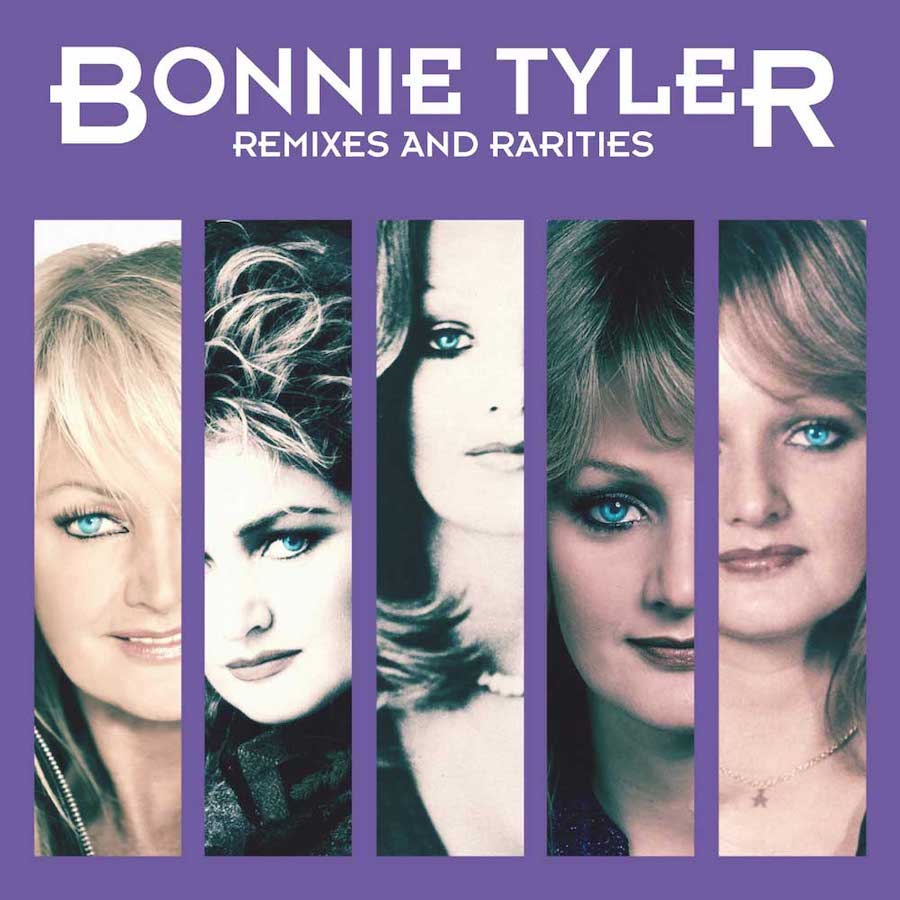 Looking back, Tyler says: "You're only as good as the tune you're working with and I've been very lucky with some of the songs I've had in my career. They're evergreen, aren't they? Audiences still go crazy for Holding Out For A Hero."
As to what makes them so durable…
"Oh, I don't know, otherwise I'd bottle it!" the singer chuckles. The magic ingredient, though, is undoubtedly Bonnie Tyler herself: that unique powerhouse of a voice, the unaffected friendliness that endears her to fans, and the boundless energy she still pours into her work.
"I've got this fantastic voice coach called James Windsor who I've been with for three years and he's made such a difference to my voice," she says.
"My range has gone right up, the quality is rich. Wherever I am in the world, I phone him before the soundcheck and do 15 minutes of exercises on the phone. I have a little shot of Jack Daniels before I go on and that's it. I do an hour-and-a-half full-on with my fantastic band. There's only a few of us, but we make a lot of noise!" 
l Bonnie Tyler: Remixes And Rarities is out now as a 2CD Deluxe Edition. Read our review here.
Want more from Classic Pop magazine? Get a free digital issue when you sign up to our newsletter!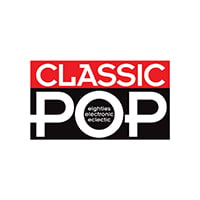 Classic Pop
Classic Pop magazine is the ultimate celebration of great pop and chart music across the decades with in-depth interviews with top artists, features, news and reviews. From pop to indie and new wave to electronic music – it's all here...