The Lowdown – Orchestral Manoeuvres In The Dark
By Classic Pop | October 25, 2022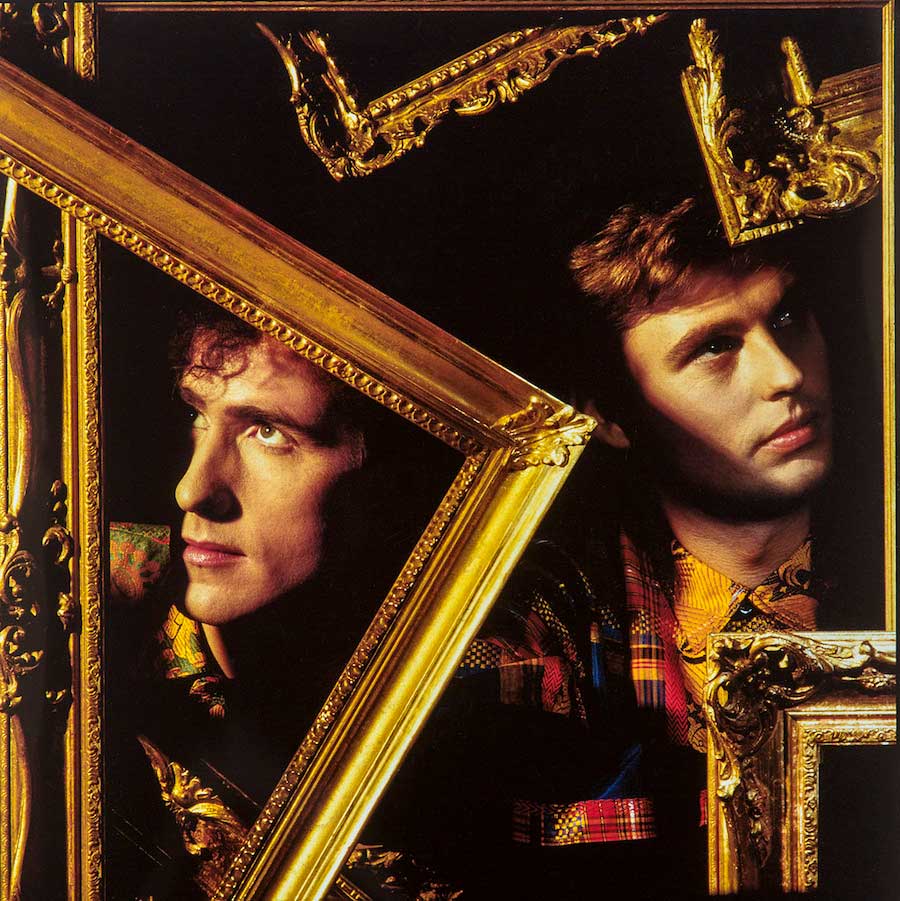 When they started out, Orchestral Manoeuvres In The Dark wanted to be an act that combined Stockhausen electronic innovations with ABBA's perfect pop sensibilities. Over a career spanning almost well over 40 years, they can consider it mission accomplished. By David Burke
When Andy McCluskey and Paul Humphreys met as schoolboys on the Wirral, Merseyside, in the early-60s, they bonded through their mutual aversion to the pumped-up machismo of the rock music beloved by their contemporaries.
Fast-forward a decade and they discovered their touchstones in Kraftwerk, forming The Id, a nascent (and short-lived) version of what would, in 1978, become Orchestral Manoeuvres In The Dark, the name culled from a list of lyrics and ideas on the wall of McCluskey's bedroom.
OMD made their first live appearance at Eric's Club in Liverpool, and recorded their debut single, Electricity, on celebrated indie label, Factory Records. There followed a deal with Dindisc and a self-titled first album that produced the hit single Messages. 
They really gained traction when Enola Gay, a song about the bombing of Hiroshima at the end of World War II, from their second album, Organisation, breached the Top 10, a feat repeated by subsequent releases Souvenir, Joan Of Arc and Maid Of Orleans (The Waltz Joan Of Arc), all of which featured on their most successful collection, Architecture & Morality.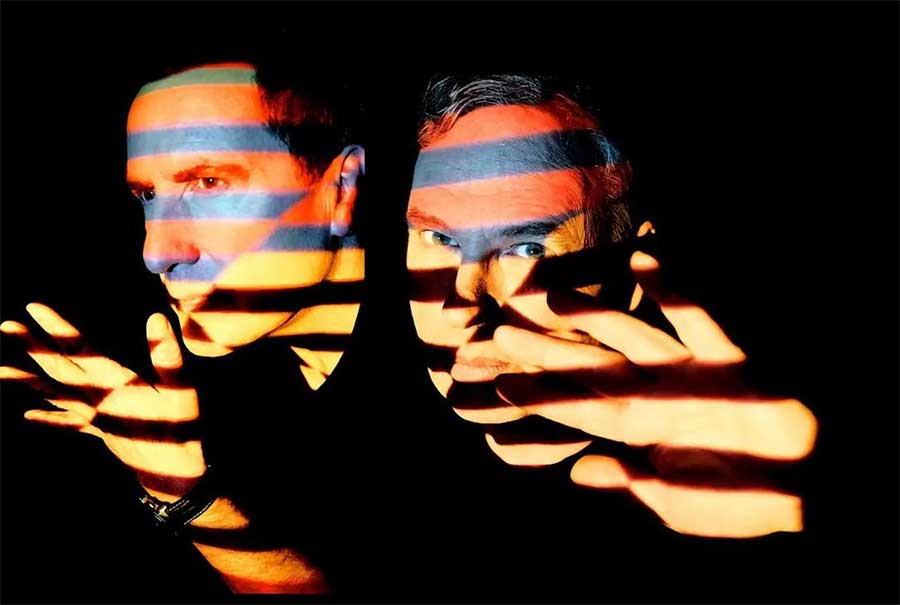 Emboldened by this success, OMD submitted to their Stockhausen impulses on the daringly inventive Dazzle Ships, which both bemused and bewitched the critics. McCluskey later said it was almost the death knell for the band.
Consequently they made a conscious decision to move more towards the mainstream on the likes of Junk Culture, Crush and The Pacific Age.
This change of emphasis enabled Orchestral Manoeuvres In The Dark to break through in America, though Humphreys' departure in 1989 truncated any enduring triumph Stateside.
McCluskey carried on for three albums, the best of which, Sugar Tax, matched Architecture & Morality's No.3 chart placing in Britain, before he called it a day to focus on songwriting, turning out a series of hits for Atomic Kitten (including the No.1 Whole Again).
In 2006, McCluskey and Humphreys, along with Malcolm Holmes and Martin Cooper, reformed OMD to tour Architecture & Morality. The comeback became fully-fledged with the 2010 album, History Of Modern. Their last record to date, The Punishment Of Luxury, was released in 2017 to rave reviews. 
The must-have albums
ORCHESTRAL MANOEUVRES IN THE DARK, 1980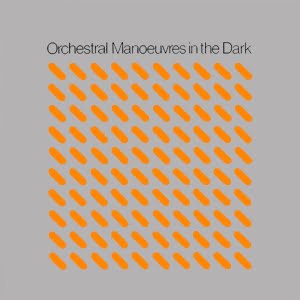 When OMD got an advance from Dindisc to record their first album, they used the money to build a recording studio in Liverpool rather than hire one.
The reasoning was simple: Andy McCluskey and Paul Humphreys were convinced they would be dropped by the label because of disappointing sales, but would at least subsequently have the wherewithal to make their own music.
McCluskey and Humphreys were still essentially a duo, but for Orchestral Manoeuvres In The Dark they enlisted Malcolm Holmes on drums, Martin Cooper on keyboards and Dave Fairbairn on guitar.
Holmes and Cooper featured on Julia's Song, and would later become full-time members of OMD, while Fairbairn contributed to both Julia's Song and Messages.
As it turned out, they were wrong about the collection's lack of commercial appeal – the record would peak at No.27 in the UK album charts, and gave them a Top 20 single in Messages.
There was also a unanimous thumbs-up from the critics, with Melody Maker hailing it as: "Unpretentious, tuneful and unceasingly pleasant". 
ORGANISATION, 1980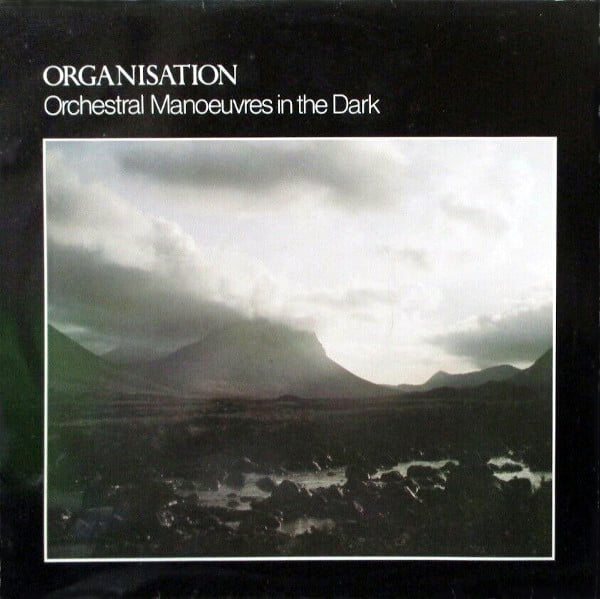 A shift in sonic tone characterised OMD's difficult second album. Whatever your take on NME's description of Orchestral Manoeuvres In The Dark as "dance music", nobody could argue that Organisation owed more to the gothic textures of Joy Division's Closer.
Indeed the death of Ian Curtis, the Mancunian outfit's frontman in 1980, bled into the songwriting process, and is particularly discernible on the funereal Statues.
The Joy Division connection was extended further by the artwork on the sleeve, created by the company of Peter Saville (the graphic designer responsible for Closer and its predecessor, Unknown Pleasures), and featuring a Richard Nutt photograph of a cloud-covered peak on the Isle of Skye.
OMD may have ventured somewhat into a heart of darkness, but they could still craft a hit single, although according to Andy McCluskey, Enola Gay was written around the same time as the band's debut album.
Once more the critical reception was favourable, with Sounds proclaiming OMD: "More valuable than any street chic punk outfit", and Melody Maker lauding the: "Feeling of restlessness spiked by an unsettling edge that never allows the music to descend into complacency".
ARCHITECTURE & MORALITY, 1981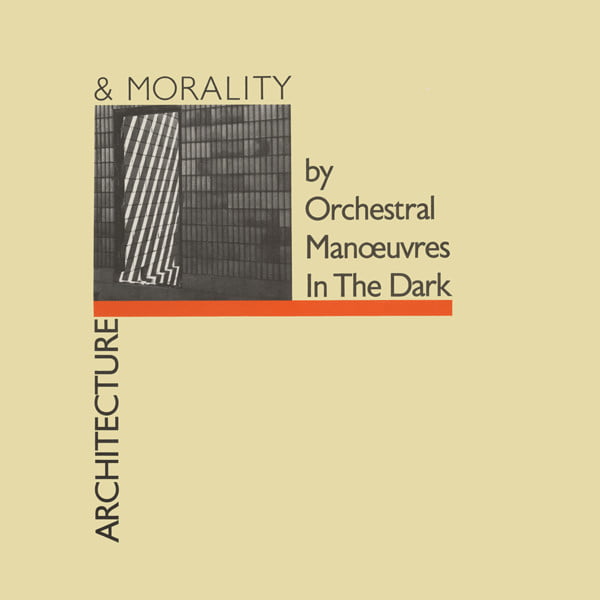 The title of OMD's seminal third album came from Martha and the Muffins' keyboard player Martha Ladly, and was a perfect fit, said Andy McCluskey.
"It was a sort of metaphor for our own music. We have the electronic structure – the architecture, the inhuman machine – and we have the morality, which is the warmth and the empathy, and the vocals and the humanity.
The tension created by the juxtaposition is where we saw the strength of our music being derived from," he explained.
And that music eschewed the synth evolution of the early-80s, by making liberal use of the mellotron, a staple of prog rock a decade earlier.
This time out the commentators didn't get it, with Melody Maker not pulling any punches in slating the set as an: "onslaught of emptiness, frivolity disguised by furrowed brows, a new brand of meaningless".
McCluskey said in 1983: "We didn't think it got the respect it deserved." The balance was redressed in hindsight, with Architecture & Morality acclaimed as a classic of the genre, and by a red-faced Melody Maker as: "the first true masterpiece of the 80s". Critics, eh?
Read our feature on the making of Architecture & Morality here.
DAZZLE SHIPS, 1983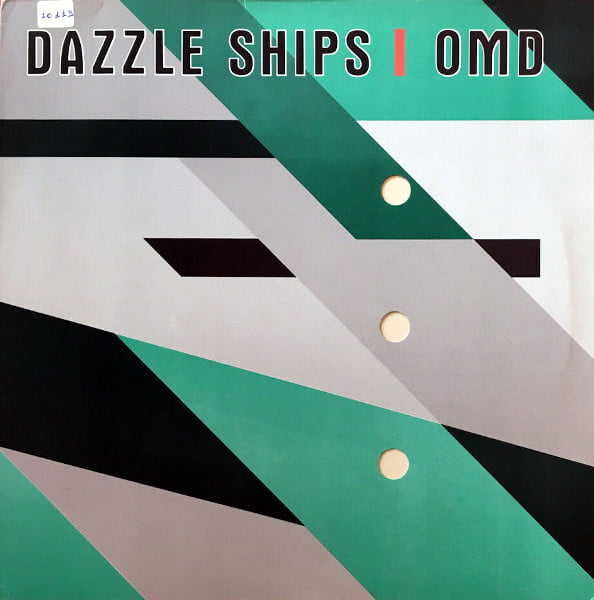 It may have divided opinion at the time – even between Andy McCluskey and Paul Humphreys – but Dazzle Ships has since been acknowledged as an experimental peak.
McCluskey described it as: "The album that almost completely killed our career… It's taken Paul 25 years to forgive me for Dazzle Ships. But some people hold it up as what we were all about, why they thought we were great."
The follow-up to Architecture & Morality was a snub to commercialism by a band at the acme of their popularity, with its use of shortwave radio recordings exploring Cold War themes. But the predominantly negative reception certainly left its mark on OMD.
"People obviously preferred our music with the sweet wrapper on," said McCluskey. "Not a song about someone's hand being cut off by a totalitarian regime. After that, there was a conscious and unconscious reeling-in of our experimental side. We got more conservative."
He also admitted that: "It wasn't really of its time in 1983, so it hasn't aged into obscurity". Evidently the likes of Saint Etienne, Radiohead and Mark Ronson concur, with all of them championing Dazzle Ships at some point.
And the rest…
JUNK CULTURE, 1984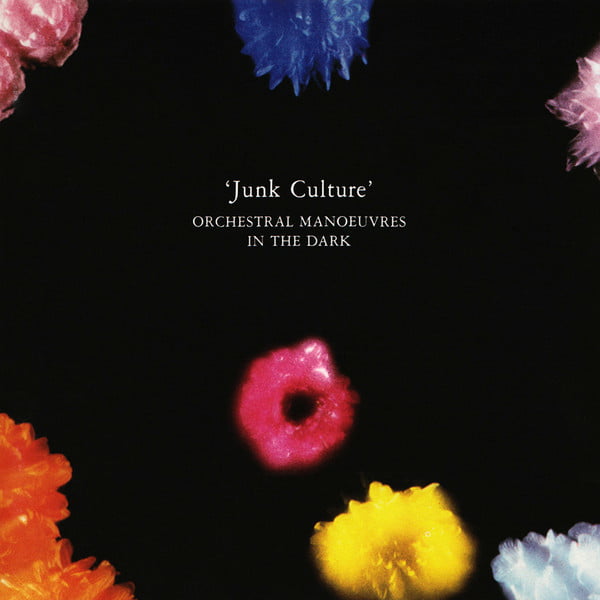 After what Bob Stanley called the "heroic failure" of Dazzle Ships, OMD returned to safer, more accessible ground on their fifth album, Junk Culture, which found the band back in chartland with the singles Locomotion and Talking Loud And Clear.
Andy McCluskey and Paul Humphreys relocated from their Liverpool studio to work on the early tracks in Lincolnshire and Inverness, and then to Air Studios in Montserrat.
The Caribbean influence can be heard on All Wrapped Up, to which producer Tony Visconti added and arranged brass (he did the same on Locomotion).
"We decided that we were going to take time and we were going to have some hits," said McCluskey. "The album is a really amazing collection of really bright and well-crafted pop songs. There's still a few interesting and unusual tracks in there, but we were definitely leaning towards a slightly more cautious approach."
CRUSH, 1985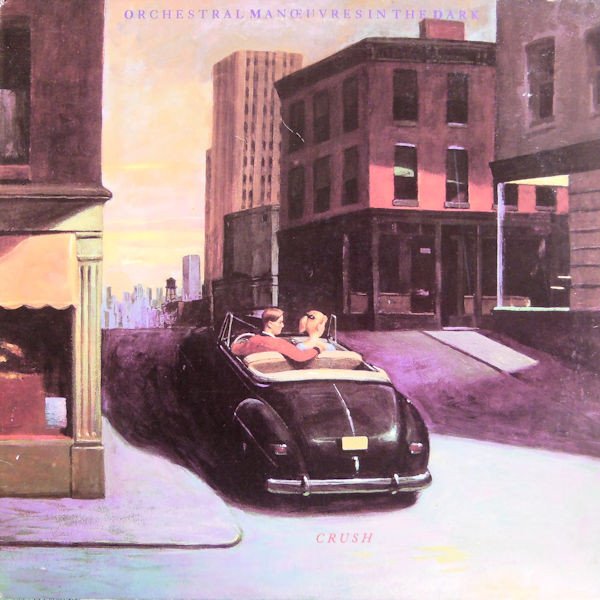 Crush was the first of two OMD albums produced by Stephen Hague, who'd helmed Malcolm McLaren's Madam Butterfly (Un Bel Di Vedremo) single and American hip-hoppers the Rock Steady Crew's Ready For Battle collection.
The band consciously and successfully aimed it at the US market, with So In Love – co-written with Hague – becoming their first hit across the Atlantic, cresting at No.16 in the dance chart.
Despite that, both Andy McCluskey has said, on reflection, that he would have recorded Crush differently, while both he and Paul Humphreys expressed regret over not asserting more control over the time constraints imposed by Virgin.
Still the reviews were on the whole positive, with Smash Hits impressed by what they regarded as: "A welcome return of the thinking-person's dance music". A long-form video, Crush – The Movie was also released.
THE PACIFIC AGE, 1986
Seventh album, The Pacific Age, was based on what Andy McCluskey viewed as the changes taking place in world economics, with: "The Japanese, the Koreans, the Chinese of Taiwan" dominating international markets.
It's yet another exercise in consummate electronic pop, though only (Forever) Live And Die troubled the upper reaches of the UK chart.
We Love You did, however, give OMD their second US dance hit. Goddess Of Love was written for the soundtrack of John Hughes' movie Pretty In Pink, before a revised script rendered the lyric redundant (they did make the cut with If You Leave, which subsequently made it to No.4 on the Billboard Hot 100).
McCluskey felt the album was rushed, saying the band had: "No real time to take stock and write some decent material".
Negative reviews followed, with the Melody Maker describing the album as: "A bitter, bitter disappointment".
SUGAR TAX, 1991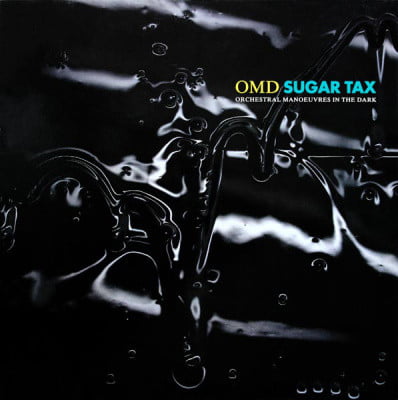 Just when OMD were continuing to build a US fanbase with another Top 20 single in Dreaming, and a support slot at Depeche Mode's California Rose Bowl concert in 1988, the band split.
Paul Humphreys was apparently disillusioned with the musical direction, and so left to form The Listening Pool with Malcolm Holmes and Martin Cooper.
Andy McCluskey soldiered on, effectively as a solo artist using the OMD moniker. On Sugar Tax, the first of a trilogy of albums he recorded without his former colleagues, he recruited Liverpudlian outfit Raw Unlimited as collaborators and embraced the dance-pop zeitgeist.
Equalling OMD's highest chart position of No.3 (previously achieved with Architecture & Morality), it proved that McCluskey was perfectly capable of writing hits on his own, as evidenced by Sailing On The Seven Seas and Pandora's Box, which both reached the UK Top 10.
Orchestral Manoeuvres In The Dark: The essential singles
ELECTRICITY, 1979
OMD's debut single was inspired by Kraftwerk, and particularly their song, Radioactivity. According to Andy McCluskey, the German electronic pioneers' influence was behind the band's: "Penchant for writing love songs to inanimate objects – aeroplanes, telephone boxes, oil refineries".
In later years McCluskey was invited to Kraftwerk member Wolfgang Flur's apartment and noticed the gold record for Radioactivity. "I said: 'You do know that Electricity was our version of Radioactivity sped up?' And Wolfgang said, 'Oh, yes, we knew that!'"
McCluskey sent the original demo of the track to Factory Records founder Tony Wilson, who wasn't at all impressed. However, his then wife and sleeve designer Peter Saville were, and so Wilson was persuaded to release it.
Vince Clarke (Erasure, Depeche Mode and Yazoo), has claimed Electricity impelled him to pursue a career in electronica.
MESSAGES, 1980
Orchestral Manoeuvres In The Dark's third single initially featured on their eponymously-titled debut album, but it was a re-recorded version that provided them with their first UK hit single, reaching No.13. Like Electricity, it embraces the concept of machines singing the chorus.
Influential DJ John Peel played an early gestation of the song on his BBC Radio 1 programme in August 1979 – although the song structure and lyrics remained the same, the song originally had a slower tempo than either the single or album versions, the latter being the first to be officially released on the band's debut album in February 1980.
Critic Dave Thompson called the song "haunting" and "sublime", was smitten by: "a gorgeous melody that is swallowed in sorrow".
It's hard to disagree with any of that. The group went on to make their Top Of The Pops debut in May 1980 when the single was at just No.53 in the UK Singles Chart.
ENOLA GAY, 1980
Arguably their signature song, Enola Gay is the sole single taken from 1980's Organisation and shifted more than five million copies worldwide.
The group's manager, Paul Collister, originally threatened to resign from his position if it was issued as a 45, but eventually recognised the track's hit potential. And what an incongruous success it was, too, given the subject matter.
Enola Gay was actually the name of the plane that dropped the atomic bomb on Hiroshima in 1945. "I wasn't interested in the politics of it or the morals of it," said Andy McCluskey. "It isn't an anti-nuclear song, nor is it a celebration."
Even more incongruous is the fact that Enola Gay doesn't feature a vocal chorus, and is best-known for its lead synth hook, which, for the techno-philes out there, was recorded on a Korg Micro-Preset.
Despite its dark subject matter, the single would peak of No.8 in the UK singles chart.
SOUVENIR, 1981
A tape recording of slowed down loops of a choir warming up was the initial spur for OMD's highest-charting single in the UK, penned by Paul Humphreys and keyboardist Martin Cooper.
Andy McCluskey wasn't especially enamoured with the track, declaring: "I think you can always make a better case for a song you've written on your own."
But he baulked at the idea that his aversion to Souvenir was predicated on the fact that Humphreys wrote it. "Not so," he said. "I genuinely thought it was a bit soppy, and since I hadn't written it, I found it hard to relate to."
Apart from being co-composer on Souvenir, Humphreys also takes the vocal lead, which, along with 1985's Secret and (Forever) Live And Die in 1986, is one of the rare examples of him filling this role.
Souvenir became a major hit for the band, peaking at No.3 on the UK singles chart and the Top 10 in several European territories.
JOAN OF ARC, 1981
The first of two Orchestral Manoeuvres In The Dark songs featuring the French martyr as its subject, Joan Of Arc, written by Andy McCluskey, went against the grain of the band's compositional criteria by including the word 'love' in the lyric.
According to Humphreys: "We really didn't want to do traditional love lyrics. We always hated those kind of 'I love you' and 'You love me' kind of songs. Kraftwerk sung about unusual things, so we kind of followed that line."
McCluskey added: "It was us wanting to do something new and not be clichéd and repeat things."
He justified the inclusion of 'love' on Joan Of Arc by claiming: "Here it's a kind of third party – it's not you or me, it's she. She fell in love, so I can get away with that. It's not a first or second love."
MAID OF ORLEANS (THE WALTZ JOAN OF ARC), 1982
Orchestral Manoeuvres In The Dark's second paean to Joan of Arc was originally titled Joan Of Arc (Maid Of Orleans), but changed to Maid Of Orleans (The Waltz Joan Of Arc) to avoid confusion with their previous single about the French saint.
Andy McCluskey has described the song as the band's Mull Of Kintyre and while it didn't quite match the commercial success of the Wings classic, Maid Of Orleans did claim pole position on the charts in Spain, the Netherlands, Belgium and Germany.
The intro comprises a series of strange noises which, according to McCluskey, were added later because: "The track needed something to announce its arrival".
Only for the brave
The OMD Remixes, 1998
A prelude to essential compilation The OMD Singles, this is a repetitive jumble of different edits and versions of a handful of tracks, principally Enola Gay, Souvenir and Electricity, none of which enhance the original singles. 
Sister Marie Says, 2010
Penned by Andy McCluskey in 1981, and later scrapped from 1996 album Universal because it was out of character with the overall tone, this track is considerably less interesting than its subject, an apocalyptic nun from Poland.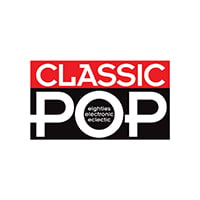 Classic Pop
Classic Pop magazine is the ultimate celebration of great pop and chart music across the decades with in-depth interviews with top artists, features, news and reviews. From pop to indie and new wave to electronic music – it's all here...