The Best Of Roxy Music – track by track with Bryan Ferry
By Steve Harnell | November 8, 2022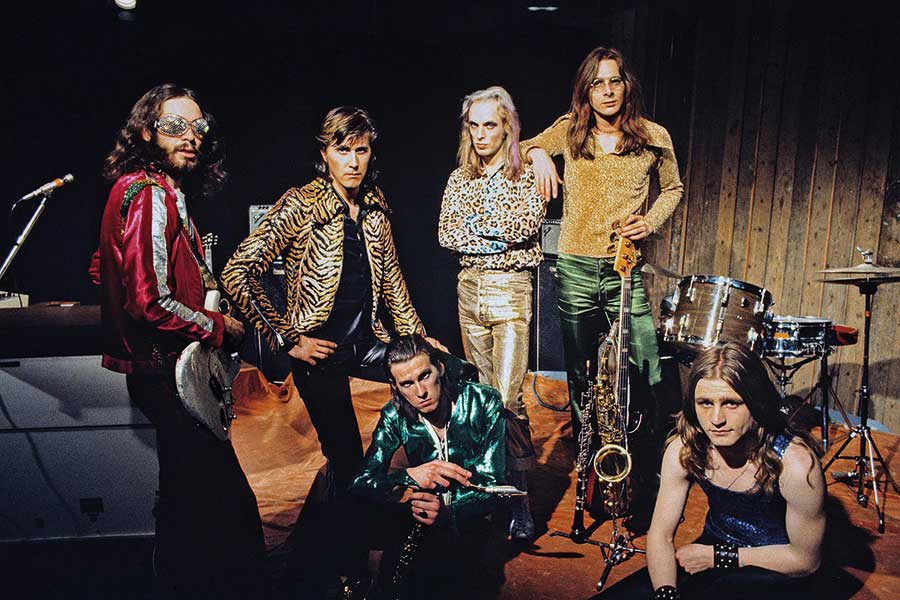 Bryan Ferry guides us through the career-spanning compilation of the legendary art-rock innovators
From the incorporation of electronic textures into a rock band format that informed the likes of Japan and Duran Duran to the melodicism drawn upon by The Cure, Siouxsie And The Banshees, as well as vast swathes of sophisti-pop bands, Roxy Music were amongst the most influential acts of their era. 
They lit the touchpaper for all manner of switched-on artists that followed in their wake and it's that significant contribution which is celebrated on a reissue of their career-spanning The Best Of Roxy Music compilation, released on vinyl for the first time to mark the band's 50th anniversary.
In 2019, Duran Duran's Simon Le Bon and John Taylor famously inducted Roxy Music into the coveted Rock & Roll Hall of Fame; the pair described the band's appearance on Top Of The Pops in August 1972 to perform debut single Virginia Plain.
Taylor outlined Roxy's creative palette which drew upon "funk, country and western, rock and roll, German experimental music, doo-wop, all hybridised into something entirely new. This was all-encompassing pioneer lifestyle branding, an entire genre all unto itself."
Le Bon added: "The subsequent journey of Roxy Music piloted by the open-heart surgery that was Bryan Ferry's lyric writing would take us deep into emotion and romanticism. A body of work that fulfilled every promise of the electric rock era."
Now, Bryan Ferry personally leads us through that body of work as he delves into The Best Of Roxy Music track-by-track…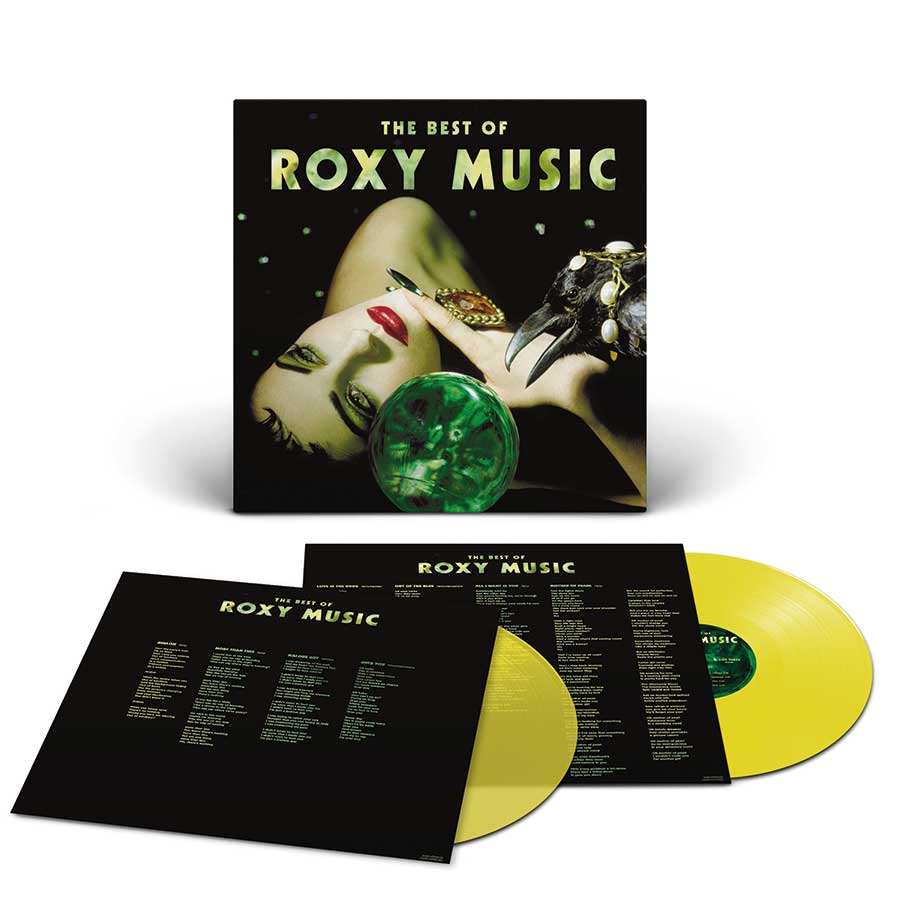 Avalon
"Avalon was the last song to be recorded on the last Roxy album. I was in New York and we were recording at the Power Station – we really loved working there.
"Before the last day of recording, I was up all night completing the lyrics. We had the music in place so it was just me and [producer] Rhett Davies going in with [engineer and mixer] Bob Clearmountain on a Sunday afternoon, a sleepy day in New York.
"In between takes, I went out to the coffee machine in the hallway and heard this beautiful voice from another studio. It was a band from Haiti and the singer was Yanick Étienne.
"She came and did a scat vocal on our track and it was just magical – one of those great moments you have when you're recording where everything just works out.
"I remember Phil Manzanera and Andy Mackay turned up later and we were listening back and they were blown away. It was a great moment."
 

More Than This
"I was trying to say as much as possible with few words here. I felt that the music was saying a lot and didn't need much else. I started writing it while on the west coast of Ireland. I think that brought a touch of melancholy to the Avalon album."
 

Jealous Guy
"We had a show in Dortmund a few days after John Lennon died and wanted to do something as a tribute. The audience there seemed to like it very much, so when we got back to London we recorded it at Phil's studio. Now people really expect to hear it every time I or Roxy perform. It worked, it's a great song – a beautiful direct kind of writing."
 

Over You
"We recorded Over You in Phil's studio with Rhett Davies producing. Phil and I wrote it together quite quickly; we used a rhythm box, I played bass and Phil played guitar. It was all very spontaneous, and it ended up as our first single from the Flesh And Blood album." 
 

Same Old Scene

 
"We'd become interested in drum machines and sampling etc and our producer Rhett Davies played a big part in the sound of this record with the triggered strings. Basing Street Studios in Notting Hill was a good change of scene for us. The great bassist Alan Spenner is on this track as well as most of the Flesh And Blood album."
 

Oh Yeah
"I thought it was a good idea to write a song about a song. I wanted to create a picture of Americana, with long hot summers, drive-in movies and radio stations. Wistful and nostalgic was the mood. Rhett Davies produced it at Island Studios. Paul Carrack guested on keyboards with [guitarist] Neil Hubbard, Alan Spenner and [drummer] Andy Newmark as the rhythm section."
 

Angel Eyes
"Co-written with Andy Mackay. We didn't think the album version on Manifesto was quite the right thing so we re-recorded it as a single featuring harp as a lead instrument. Alan Spenner played memorable bass and Luther Vandross stars as one of the backing singers." 
 

Dance Away
"I had tried to do this song on previous solo albums, In Your Mind and The Bride Stripped Bare, but couldn't get it right. This time it seemed to work better with the band and with Rhett Davies producing. A friend of mine in New York suggested we give the track to Bob Clearmountain to mix who had just done some great records with Chic. Bob made it a hit and he became our go-to mix engineer."
 

Both Ends Burning
"John Gustafson played a great bass part on this record – he says he was inspired by Martha And The Vandellas' Dancing In The Street."
 

Love Is The Drug
"I wrote this song with Andy Mackay and it was a big record for us. Up to then we still felt like a kind of underground band but this brought us more universal acceptance, especially in America.
"The brilliant John Gustafson played a wonderful bassline which Nile Rodgers acknowledges as being a huge influence on Chic's Good Times and many other great records.
"We worked very late hours in those days, and when I'd come back from the studio I'd be walking across this gravel to my front door and that sound effect ended up on the record."
 

Out Of The Blue
"Co-written with Phil Manzanera, the song begins with beautiful oboe by Andy Mackay and ends with a marvellous electric violin solo by Eddie Jobson who also played the great stirring string parts on the record.
"We liked to use tape phasing and this was something I guess our producer friend Chris Thomas had discovered in his days with The Beatles. Chris didn't work on this record but his great engineer/collaborator John Punter took over as producer."
 

All I Want Is You
"I wrote this with Phil Manzanera. It's a guitar-based track so it has a different flavour from most of my other songs which are usually written on piano. I was beginning to enjoy songwriting collaborations within the band. John Punter was one of the great engineers at Air Studios – he was the life and soul of this album [1974's Country Life] and helped us to produce it." 
 

Mother Of Pearl

 
"I went to Greece for a week or two with [close friend] Simon Puxley and that's where I started the songs for Stranded. I wrote Mother Of Pearl on the bass guitar. It's a song in two parts – fast and slow. It's one of my favourites.
"I remember Chris Thomas recording my vocal in Air Studios when I got back to London. I managed to do it in one take and when I came back into the control room, Chris was lying on the floor, which was his way of saying he liked it."
 

Street Life
"Another high-energy song that's popular with fans. I tried to put an interesting lyric on top of the strong rhythmic track and it felt like a good combination. New member of the band Eddie Jobson features strongly on violin and keyboards."
 

Do The Strand

 
"This is one of the more light-hearted songs from our repertoire which seemed to catch the imagination of the Roxy audience. It became a kind of anthem. By the time that we'd got to the second album [For Your Pleasure], I was beginning to take lyrics more seriously and this pays homage to songwriters like Cole Porter.
"It refers to dance crazes from the past including the likes of the Tango, Waltz, Fandango, Samba, Beguine, The Madison and The Mashed Potato."
 

Pyjamarama

 
"This was the first time we recorded at Air Studios, which became our workplace for several years. Pyjamarama was our second standalone single. It's hard to know what influenced this – it was a bit of fun really.
"It features an outstanding alto sax solo by Andy Mackay. I'm afraid the out-of-tune guitar you might hear in the background is actually played by me."
 

Virginia Plain

 
"The record company were as surprised as we were at the success of our first album. It was so different from anything else they had on Island Records. However, the album didn't have a single. I did have this song Virginia Plain which I thought might work, though, so we went back into Command Studios to record it.
"This was an old movie theatre, right next to Piccadilly Circus. We liked using sound effects, and I vividly remember our roadie whizzing up and down Piccadilly at great speed as we recorded his motorbike.
"This record was one of the best things we ever did and everybody in the band starred on this track. Great synth from Brian Eno, and Andy Mackay's unique oboe playing."
 

Re-Make/Re-Model

 
"We wanted to open with a bang, and liked the energy of this one. It was always good to do live. Wild playing from all the band, especially Brian Eno's great performance on the VCS3 synthesizer. The chorus of CPL 593H is the number plate of a cool car I saw at a festival."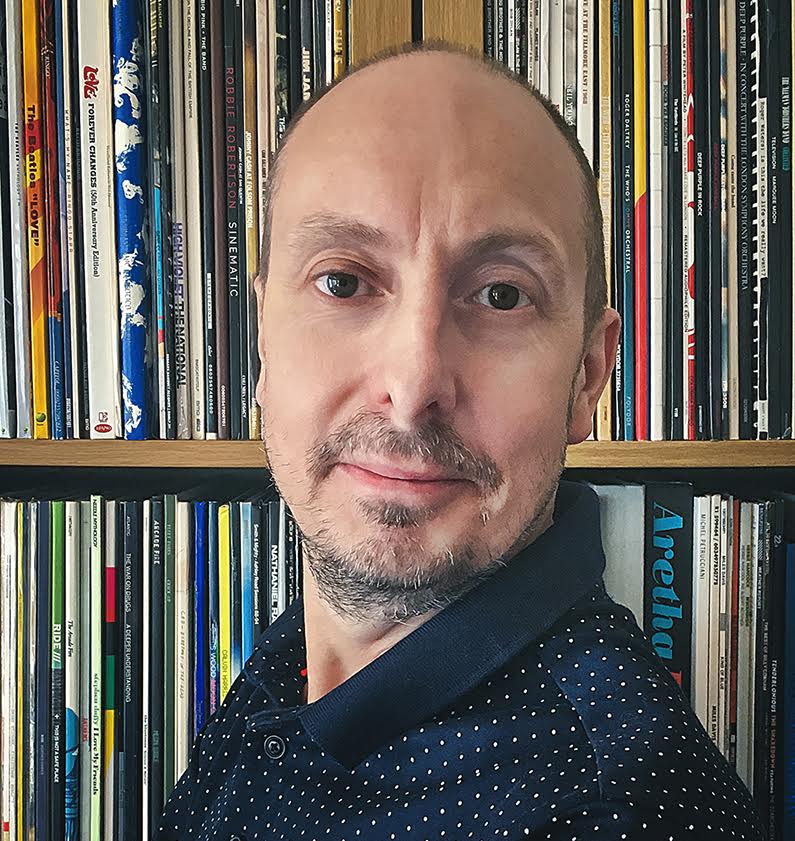 Steve Harnell
Steve Harnell is the Editor of Classic Pop and Vintage Rock magazines. Over the past 25 years he's written about music for magazines and newspapers such as Long Live Vinyl, Record Collector, Total Guitar, Country, Guitar, the Bristol Post and Western Daily Press. During that time, he's interviewed an array of major names including Al Green, John Lydon, Massive Attack and Ian Brown. Apart from his regular work at the helm of Classic Pop and Vintage Rock, he's also edited various special editions of their sister titles, Classic Pop Presents and Vintage Rock Presents.