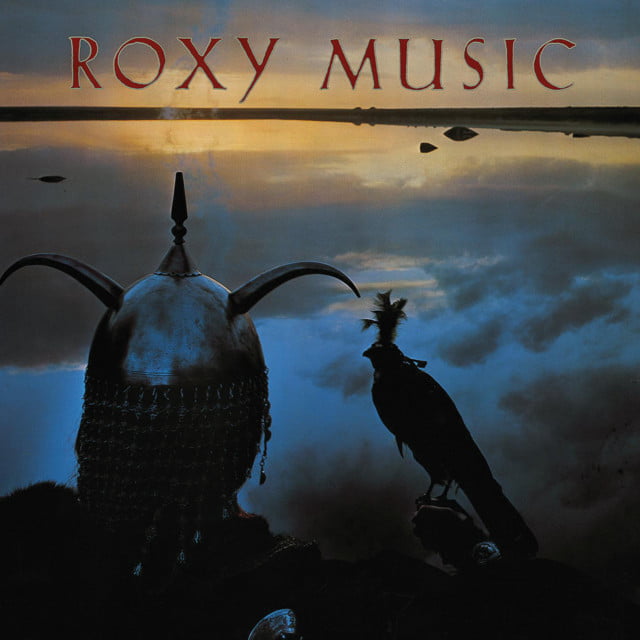 With Avalon, Roxy Music regrouped to record a mature album far removed from the sleazy glam of their early work…
In the 10 years since their breakthrough, Roxy Music had proved themselves to be one of the most influential groups of the 1970s. Their dynamism and propensity to remain true to their art-school sensibilities ensured that they always stood out. Even among the myriad acts that took inspiration from them and attempted to replicate their sound and style, Roxy Music were always a step ahead.
From the glam stomp of Love Is The Drug, Street Life, Re-Make/Re-Model and Pyjamarama to the sleek sensuality of Dance Away and Jealous Guy, Roxy Music were one of the most distinct, original acts of their time. Though never repetitive, their sound was always recognisable thanks to the unique voice and personality of helmsman Bryan Ferry.
Having spent the 70s living life to the max, Ferry found himself at a more mellow time in his life. Seemingly jaded by nightclubs, drugs and a string of relationships with some of the world's most glamorous women, he was on the verge of settling down to a quieter lifestyle with model Lucy Helmore, and his music reflected that.
If the first 10 years of Roxy Music had been a riotous, decadent party, Avalon was the point in the night when it was time to retire to the chillout room.
The genesis of Avalon came to Ferry at Crumlin Lodge on the west coast of Ireland. "I'd often thought of an album where the songs are bound together in the style of West Side Story, but it seemed too much bother to work that way," he told Rolling Stone. "Instead, I had these 10 poems, or short stories, that could, with a bit more work, be fashioned into a novel. Avalon is part of the King Arthur legend. When the king dies, the queen's ferry takes him to Avalon, an enchanted island. It's the ultimate romantic fantasy place." 
This ambitious theme dictated not only the album's lush sound but also the methods by which it was created, and new technology allowed Ferry free rein to indulge in his experimentalism without any compromise.
"We were creating tracks back then," engineer Rhett Davies told BBC Radio 2. "We didn't have the songs. The songs were virtually the last things to go on there. We were creating a musical atmosphere for the musicians to respond to. Bryan and Roxy would have a musician in for a day or two and get them to play on all the songs and see what came out of that.
"We were looking for anything that fitted, and if it added atmosphere and it worked, we used it… even little half notes. Soloed, the guitar parts just don't make sense until you put it all together and you realise that guitar worked with the bass part, which fitted in with the keyboard pad, and it all created a balance. It's a combination of things that makes that phrase work."
Ferry was also inspired by electronics and the panoramic scope allowed by keyboards and drum machines. "We were working in a completely different way by then," says Andy Mackay. "It was much more of a studio-based sound with Bryan's vocals over the top of it." 
His recollections are echoed by Phil Manzanera. "By the time we got to Avalon, 90% of it was being written in the studio," he says. "That album was a product of completely changing our working methods. For the last three albums, quite frankly, there were a lot more drugs around, which was both good and bad.
"It certainly created a lot of paranoia and a lot of spaced-out stuff. Bryan decided he wanted a more adult type of lyric. We were making music that was a bit rockier, but we decided, in light of the way Bryan was thinking lyrically, that we should tone it down, so it ended up having a more constant sort of mood."
That mood was also a product of the environment in which the album was recorded. The group spent a lot of time in the Bahamas at Nassau's Compass Point Studios, and that tropical location had a huge impact. Avalon's seductive sound created an ambience which exuded a dreamy, ethereal beauty and elegance with, in many instances, the vocals used sparingly throughout the intricate tapestry of the music.
"At the time I was very inspired by Japanese and Oriental poetry," Ferry said. "The lyrics were very spare and very evocative and that's how the lyrics on Avalon took that direction."
Further sessions took place in New York's Power Station Studios where, with Roxy Music down to just three full-time members – Bryan, Phil and Andy – session musicians were hired to complete the tracks, including Andy Newmark (an accomplished successor to drummer Paul Thompson), guitarist Neil Hubbard, percussionist Jimmy Maelen, bassist Alan Spenner, Paul Carrack, and Chic's Fonzi Thornton.
It was during those New York sessions that the album really came together. A song called New Scatter, that would eventually evolve into the album's title track, had proved to be a bone of contention which Ferry had spent months struggling with. 
"It was really fast, twice the tempo, even though it was the same chord sequence," says Rhett Davies, "but it never really developed into anything. I can remember that it was very pop-sounding, but Bryan couldn't get a handle on it in a way that fit the album. He would come in and say, 'I think I've got a first verse' and he would try it. Then he might come in later with a second verse or a chorus. It was pieced together, along with the rest of the music, over the period."
While they were finishing the album in New York, they decided to go into the studio to re-record the song Avalon. As the studio was rarely booked at weekends, new bands with little money were allowed to use it to cut demos. "Bryan and I heard this girl from the Haitian band next door singing, and we thought, 'Wow! What a voice! We've got to get her singing some backing vocals on Avalon,' recalls Rhett.
"That was Yanick Étienne, who didn't speak a word of English. She came in with her boyfriend/manager and we described to him what we wanted and she sort of sang the choruses and the word 'Avalon' – the great sound that is on there. Then we said, 'Can she try and do something free at the end?' and she sang exactly what you hear on the record."
With Yanick's vocal everything clicked into place; inspired by her performance, Ferry instantly re-recorded his vocals. "We knew it was a really high point of the evening. I remember going, 'Wow! We've really created something special,'" says Rhett. "It was one of those turnaround things, just as the original track was about to be thrown in the can. And then suddenly, we did a completely different version of it that just made the record for me.
"I thought, 'That's it. That completes the record!' We went to dinner a couple nights later, and I asked Bryan, 'What are you going to call the album?' and he said, 'I'm going to call it Avalon,' and I thought, 'Yeah. Of course.'"
Avalon was released on 28 May 1982, a month after More Than This had given Roxy Music their final Top 10 single. It shot to No.1 in the UK and became their biggest-selling album, while the singles Avalon and Take A Chance With Me reached No.13 and No.26. 
While many long-term fans bemoaned the band's adoption of a more mature, mainstream sound, the move lead to success in territories such as the US where Roxy had been perceived solely as an arty underground cult. A seven-month world tour became the conclusion of not only the Avalon era, but of Roxy Music too. 
"The tour was the straw that broke the camel's back," said Ferry. "It felt to me that it had gone as far as it could go. It was no longer useful or stimulating and I really didn't want to tour again after that. I think we all felt the same."
"We walked off the stage and took the first Concorde back to the UK," Andy Mackay remembers. "Within six hours of coming offstage in America we were home and I just remember thinking, 'I really need to take a break from this.'" 
Following the break-up of Roxy Music, Bryan Ferry married Lucy Helmore in 1983. She had appeared on the cover of the Avalon album. Like the music, it was a much more sedate image than albums such as Country Life, For Your Pleasure and Stranded.
Shot in Ireland at the lake which had inspired Bryan to come up with the idea of the album, it depicted Lucy in a medieval helmet with a falcon on her hand in a recreation of King Arthur's journey to Avalon. Shot by Peter Saville and styled by long-time Roxy collaborator Antony Price, the image was, like Avalon itself, very different from what had come before it, yet it contained all the elements that ensured it was still pure Roxy Music. 
Roxy Music: Avalon – the songs
More Than This
The perfect opening track and first single, More Than This is one of Roxy Music's greatest songs, and the lyrics and the yearning tone of Bryan's voice have a sombre relevance to the state of relationships in the group at the time. This is accentuated by the vocal ceasing altogether at 1:45, leaving the remaining 1:45 to sweeping keyboards and a gorgeous guitar solo. More Than This reached No.6 in the UK charts, giving the group its final Top 10 hit. It has been covered by 10,000 Maniacs, Emmie and Blondie; memorably, Bill Murray performed the song in Lost In Translation.
The Space Between
Nile Rodgers has spoken countless times about how much of an influence Roxy Music were on Chic, and here the feeling is patently mutual. One of the album's danciest moments, The Space Between is a groove based on a killer bassline courtesy of infamous session musician Neil Jason. Bryan Ferry was inspired by Japanese poetry while writing the album and The Space Between is an example of this, with just 12 short lyrics sang intermittently over the track. Another Chic connection: singer Fonzi Thornton provided backing vocals on The Space Between and various other Avalon tracks.
Avalon
The final song recorded for the album became an integral track, defining the album's musical identity and providing its title. The lilting tune, accentuated by Manzanera's gentle guitar punctuations and Yanick Étienne's sublime backing vocals, embody the beauty and elegance of this seductive ballad. Avalon had begun as a completely different track entitled New Scatter. Bryan came up with the lyrics just 24 hours before the album was due to be completed, and the new subject matter – the legend of King Arthur – dovetailed with the revised, dreamlike melody.
India
When working on Avalon, Ferry discovered that much of the mood he was trying to convey came from the music rather than lyrics – the lush, dreamy chillout ambience conveying exactly what they had set out to say. This sensibility resulted in the inclusion of India, an instrumental interlude which helped Avalon flow into a cohesive piece of work, more film score than song collection. Only 1:45 in length, India showcased Manzanera's guitar playing and became a fan favourite. It has become a staple at Roxy gigs, both on the Avalon tour and subsequent reunion shows as the band's intro music.
While My Heart Is Still Beating
Written by Ferry/Mackay, While My Heart Is Still Beating is one of the more seductive tracks on an already sexy record. Singing languidly of the frustration of human limitations and propensity to sin, Ferry's vocal is accompanied by a stunning sax hook from Andy Mackay over a gentle bossa nova melody. It was considered as a single, and an eerie video was shot in which Ferry investigated a house filled with mannequins. The single release was cancelled in favour of Take A Chance With Me after the upbeat More Than This charted higher than Avalon.
The Main Thing
The Main Thing is the song which sounds the most like their earlier material. Written as a basic keyboard track, the song was fleshed out via jams, session players and drums recorded in the studio's stairwell to give it a more live feel than some of the album's more experimental moments. The Main Thing gained airplay when a remix became the B-Side to Take A Chance With Me.
Take A Chance With Me
Hugely experimental, Avalon is a feast of interesting song structures and juxtaposed sounds. Beginning with Phil Manzanera's haunting 80-second intro, the suspension builds and builds and gives way to the poppiest song on the album. Unashamedly catchy, Take A Chance With Me is a western-tinged sing-along. The song was released as the album's third single and Roxy's last, in September 1982, reaching No.26 in the UK.
To Turn You On
The underrated To Turn You On is a yearning ballad featuring some of Ferry's best Avalon vocals and lyrics. Written in 1980, it was used as a B-Side for Jealous Guy but was included here as Bryan felt it was too good. 
True To Life
A shimmering, hypnotic masterpiece, True To Life encapsulates Avalon's rhythmic, textural aesthetic. The vocals are used as an instrument, treated and processed and drifting in and out of the mix to create a dreamlike soundscape. The song has never been performed live.
Tara
Andy Mackay's second co-write, Avalon's closer is a gentle sax improv, just 100 seconds long, which ends with the sounds of crashing waves, the perfect conclusion to an otherworldly sonic journey – a phrase which can be used not only to sum up Avalon, but Roxy's decade-long reign.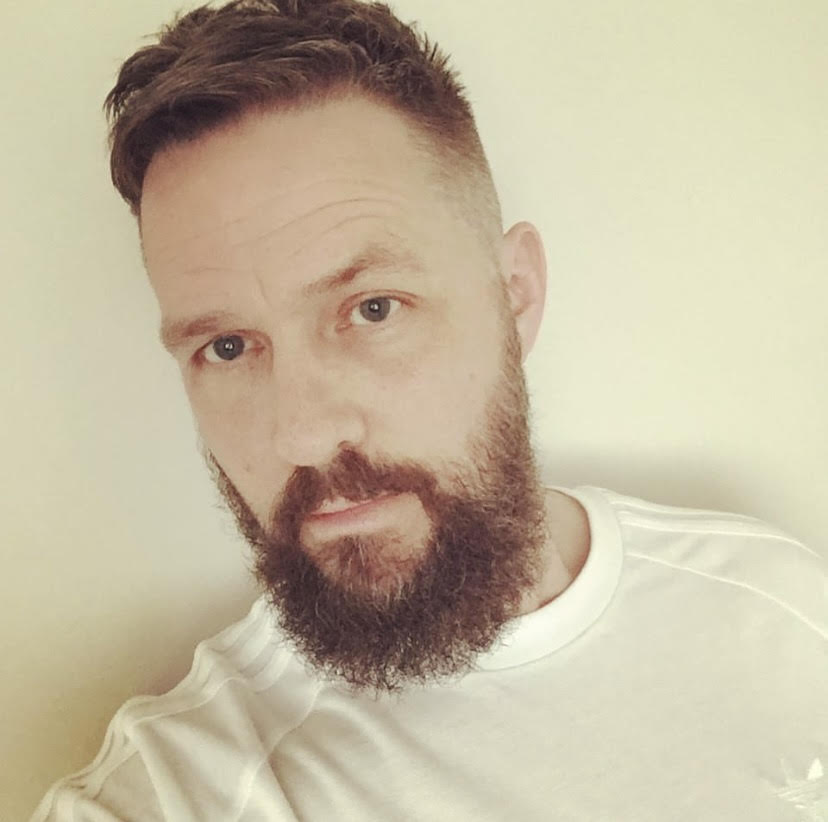 Mark Lindores
Raised on a diet of Smash Hits and Number One mags (literally, he used to save his school lunch money to buy them), Mark Lindores never entertained the idea of doing anything other than writing as a career. After writing for publications including the British and Australian editions of Vogue, Mixmag, Attitude, Total Film, Clash, Notion and Metro, he chanced upon the launch issue of Classic Pop in 2012 and, thrilled with the discovery of a magazine that featured his favourite artists, pitched an idea for issue 2 and has written for the magazine (and Classic Pop Presents) ever since.