The Producers – John Leckie
By Andy Jones | December 17, 2022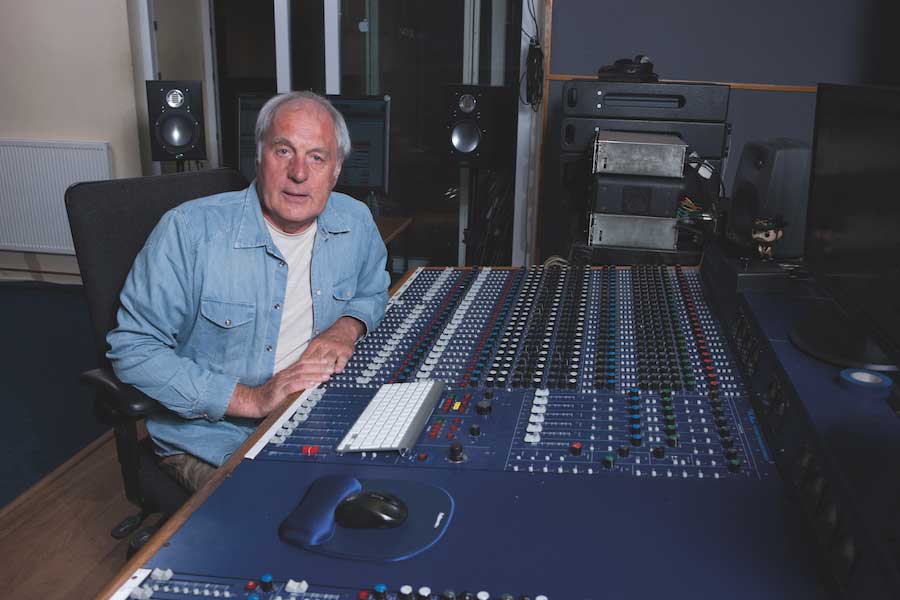 Star producer John Leckie talks to Andy Jones about working on some of the most important albums of the last four decades
There are 'in-demand' record producers out there, but John Leckie takes the definition up a level and has become almost as legendary as some of the albums he has worked on.
He has artists queuing up at his studio door asking for a dose of his production magic – indeed The Verve are the only band that Leckie asked to work with, after seeing them play in a pub in Camden.
"I wanted to be part of that," he recalls. "I had to keep going back as I couldn't believe what they were doing."
Otherwise it's been a one way street in the opposite direction thanks to Leckie's CV from the 80s and 90s when he worked with everyone from Simple Minds to Radiohead, often on a band's formative album that would go on to reach iconic status.
Leckie cut his teeth whilst at Abbey Road Studios. He started out as a tape operator, but soon found himself thrown into a world of former Beatles, when he started working with George Harrison on his solo album All Things Must Pass. 
His first outing as engineer was on Pink Floyd's album Meddle, although he admits the leap up might have been a little premature for a recording session with Paul McCartney and Wings.
"I did a single called Hi, Hi, Hi, then I did some tracks on what became the Wings album, Red Rose Speedway. I was quite nervous working with Paul, one minute he would be your best friend and he would help, and the next he'd be really angry and stomping around. Maybe it was my inexperience at the time or me just not being that good!"
In the late-70s Leckie's first project as producer was Be-Bop Deluxe's Sunburst Finish. He worked with XTC and Magazine on Virgin Records before starting a trio of albums for Simple Minds.
After Leckie produced their debut, Life In A Day, the band wanted a change in direction.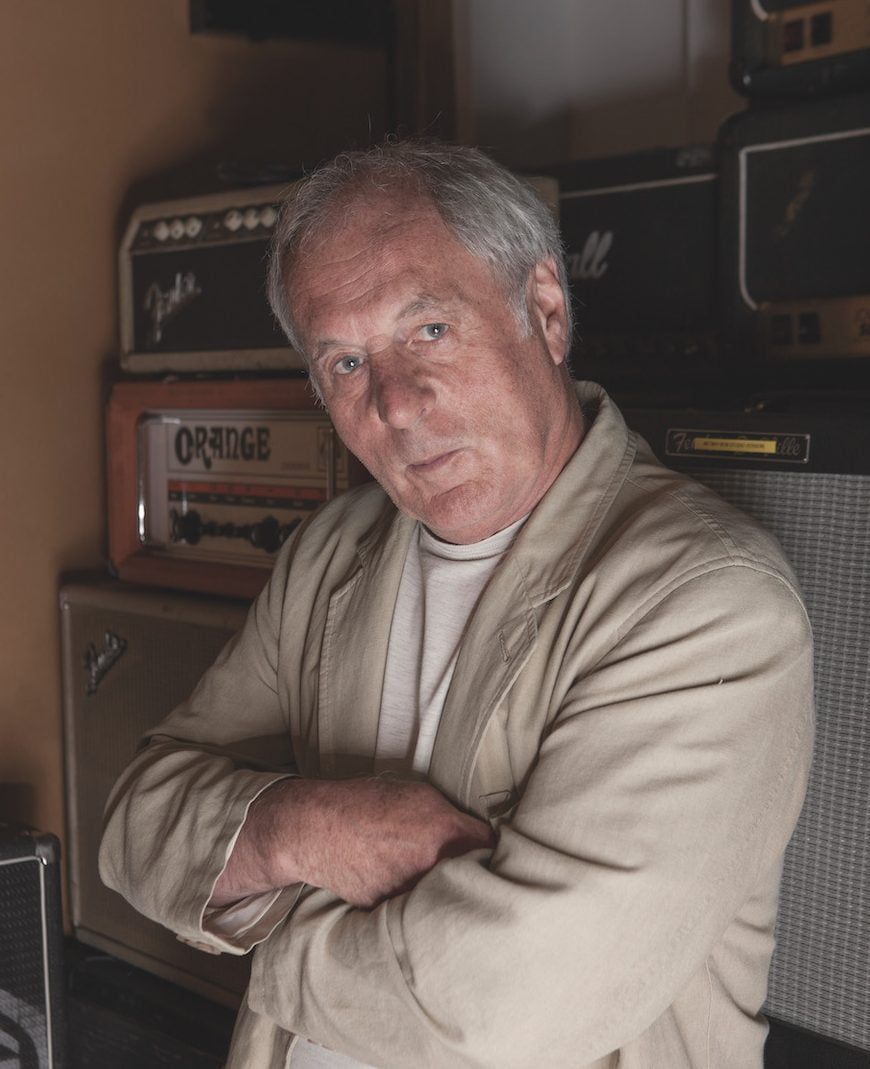 "They said I'd made them sound a bit too much like Roxy Music and they wanted to sound more like The Velvet Underground or punk rock. So with the second record, Real To Real Cacophony, they wanted to do something different, go in the studio and make it up as they went along and not tell the manager or the record company."
In the 80s, Leckie worked with The Human League and was first choice for the album Dare, but was working in Berlin at the time.
He produced Beggars Banquet labelmates The Fall and Gene Loves Jezebel before one of his proudest projects, producing the debut album by The Stone Roses.
"I first met them through their manager," he says. "He had these big clubs in Manchester and the band could rehearse in them during the day. Then one time they played a gig at the same club and it was jam-packed with people. Everyone had Stone Roses t-shirts on. It was a different culture to London, almost like another country.
"The record company wanted them to work in Battery Studios from seven in the evening to seven in the morning. After a couple of days the band hadn't got any sleep, their hotel was the other side of London, but we recorded some of the best tracks on the album there – I Wanna Be Adored and She Bangs The Drums. Then we complained and went to Rockfield Studios where we finished the record."
The album put the Roses on the map and, to a certain extent, Leckie himself.
He produced a string of Brit-poppers in the 90s including Cast, Kula Shaker and Elastica, but it was Radiohead's The Bends that is probably his most memorable project and, with more than 30 songs recorded, it is one of the biggest he's undertaken.
"The record company wanted a follow-up up to the single Creep which had a lot of interest in America," says Leckie. "I met the band at a rehearsal studio with the record company, managers and two A&R guys from America.
"The band were all set up for us to choose a single and they played about 30 songs, but no-one could work out which one to choose. So finally, out of frustration, we chose four tracks including (Nice Dream) and The Bends."
Leckie was given nine weeks at London's RAK Studios to record the album plus four singles and B-sides. More recording time was required at The Manor Studios in Oxfordshire.
"It was difficult, the band were frustrated and nearly split up," Leckie recalls. "I re-recorded The Bends and (Nice Dream). Planet Telex was the only one that wasn't rehearsed.
"The band don't really drink but one night we went to a restaurant, had a few bottles of wine, came back and made up Planet Telex… You never know when things like that are going to happen."
However, it hasn't all been plain sailing for the producer. After the success of their debut album, Leckie was asked to return to produce The Stones Roses' infamous follow-up The Second Coming.
"We just exhausted ourselves," he recalls.
"There was no support, no manager, the record company was in America, so was the A&R guy, so there was no pressure from anyone to do it, you know? The band had money, babies, big cars and wives which they never had before.
"On the first record there was no girls, no Mercedes cars, no houses, nothing but a driving force to do the record. With the second record there was all that distraction and that is what happened."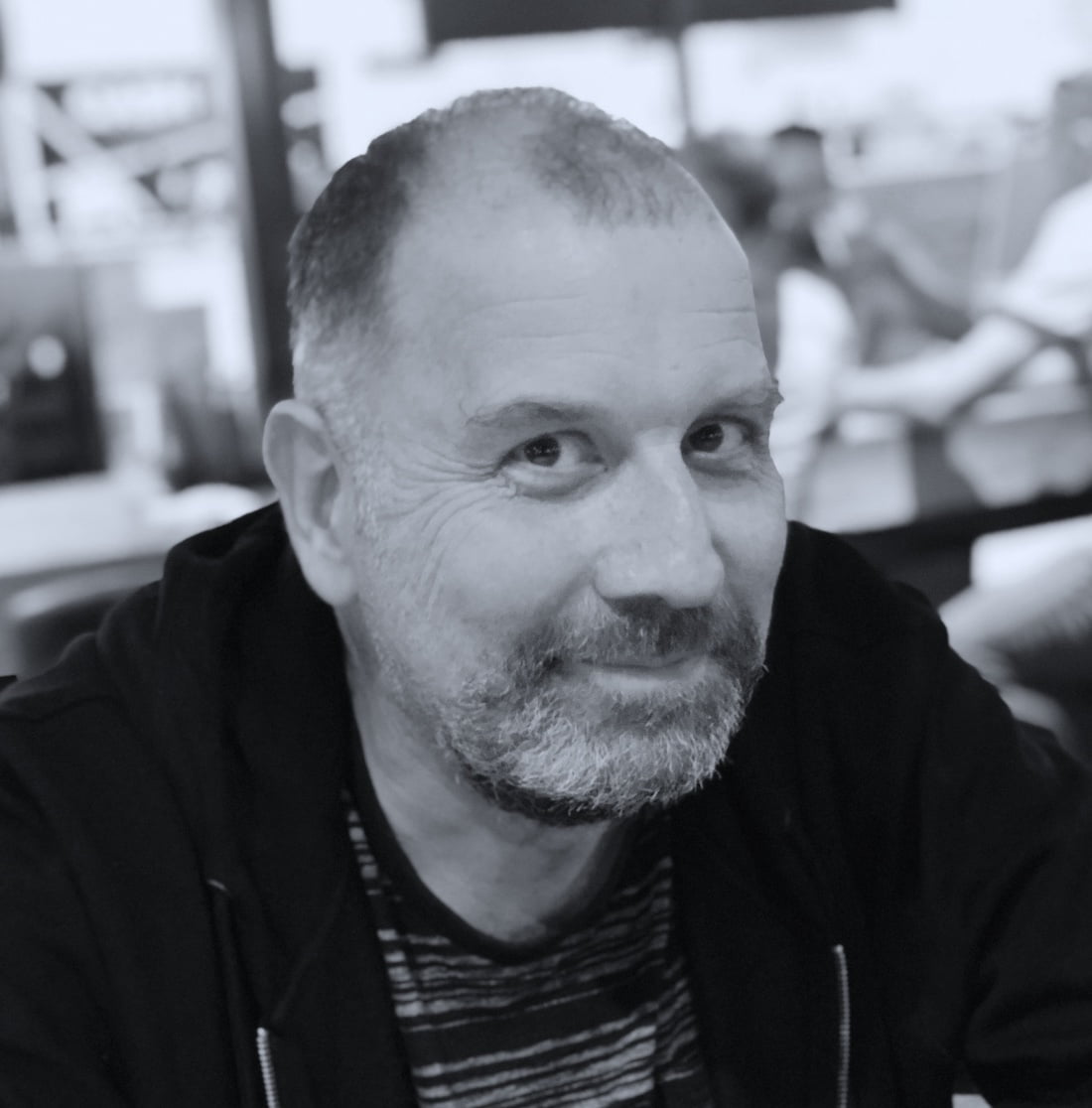 Andy Jones
Andy Jones has been writing for music production magazines and websites for almost as long as the synthesiser has been around. Which is just as well as that is his specialist subject and he loves everything electronic: from 70s Berlin school to 90s old skool, taking in the complete 80s along the way.