Blancmange interview: Unfurnished Sympathy
By Andy Jones | January 9, 2023
Blancmange started with washing machine experimentation and ended with a banned video and a fight with a Radio 1 DJ. In 2017, we sat down with a reunited Stephen Luscombe and Neil Arthur… By Andy Jones
When Classic Pop meets Neil Arthur and Stephen Luscombe, the founding members of Blancmange, the pair are reminiscing, and it's a beautiful thing to behold.
The recorder is running and we've stopped asking the questions to let the duo – although Blancmange is now just Arthur – recall anecdotes about the height of their fame.
"We shot ourselves in the foot calling ourselves Blancmange," admits Arthur. "We never thought we'd get asked why as we never thought we'd make it. Mind you we did consider A Pint Of Curry, The Bleak Industrial Cooling Towers or The Dark Overcoats, so it's not so bad."
"Even today I cannot believe that we did it," Luscombe laughs. "We weren't ambitious, we were just having a laugh and getting paid for it!"
Terrible name aside, Blancmange enjoyed a period of huge success during the band's first three albums – now repackaged, remastered and released with a huge serving of bonus material – and the silver and gold discs in the room we're chatting in are a testament to just how successful.
But after seven years making music together Blancmange ultimately chose to maintain their friendship rather than pursue a career that had started misfiring and was becoming prone to  bad luck.
We'll come to that later, but luck – typical Blancmange luck – would dominate their career from the start. "I still can't believe it happened and that we were so lucky to start with," says Stephen.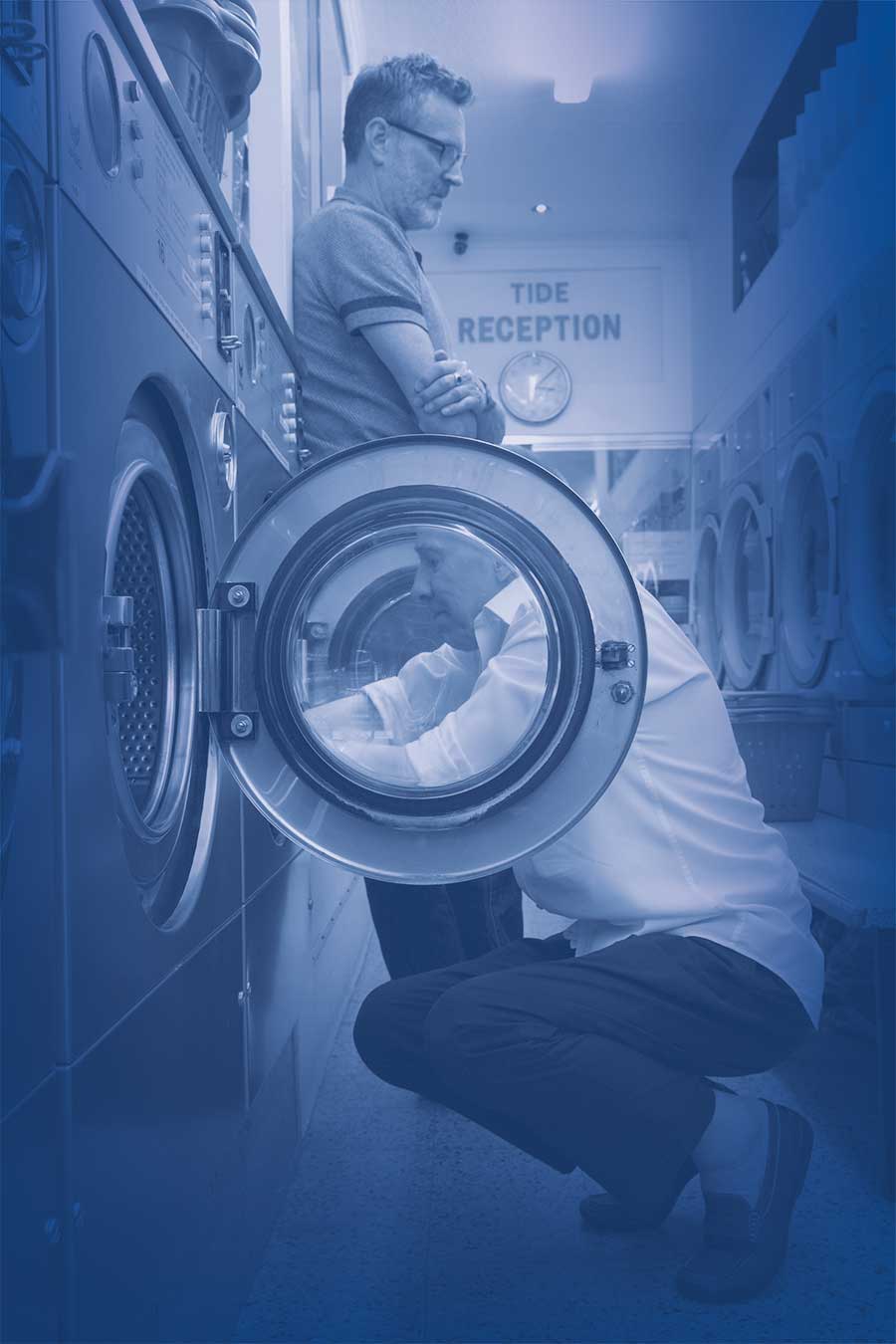 "There was no plan at all," admits Arthur. "When we started, Stephen had a good job working as a designer and printer and I was at art college thinking I'd get a job as a painter or graphic designer. The music was just another means of expression. Not for one minute did we think we'd get an opportunity to take it beyond that."
A clean start
The duo first came together when Luscombe's leftfield music workshop, the London Musicians Collective, played at Arthur's college bar. As Luscombe admits, his early musical leaning was different to say the least.
"We'd do things like find washing machines on the way to gigs and then plug them in and see what happened," he says. "The barman hated us, absolutely loathed us. We just thought it was funny."
Over a shared interest in Brian Eno, Can, Captain Beefheart and Frank Zappa they decided to make some music together, initially maintaining an experimental edge that would eventually result in the first EP, Irene & Mavis.
"A friend of ours, David Hill, really liked what we were doing and wanted to give us an opportunity to document it so he gave us the money to make that EP," Arthur recalls.
"We had a thousand copies made and 25 of them went to Rough Trade. Stevo, from Some Bizarre Records, picked up a copy. We'd put our address on the back and he wrote to us and said he wanted to put a track on the Some Bizarre compilation."
It was the first of those 'typical Blancmange' moments. Their instrumental track Sad Day would go on to appear on the now legendary album alongside debut tracks from Depeche Mode, The The and Soft Cell – quite a line-up with which to obtain your first real musical exposure.
Off the back of it they were offered a publishing deal by Cherry Red Records – "we didn't even know what that meant," Luscombe laughs, "but said 'yes' anyway" – and a studio session with Martyn Ware who'd just left The Human League. By this time, Arthur and Luscombe had decided to reverse band duties and aim for a more popular approach…
"I used to do all the singing and I can't sing for nuts as you can hear on Irene & Mavis," Stephen says. "Then Neil sat down one day and started doing Johnny Cash and Elvis Presley impressions so I said 'why aren't you fucking singing?'"
"I was quite enjoying just doing the noises to be honest," adds Arthur. "But what was really good was that Stephen brought very different things to the table than what I did. We were both surprised with what we were coming out with which was a lovely feeling and really exciting."
The Ware-produced demo raised the duo's profile and helped lead to gigs with Grace Jones, Depeche Mode and Japan and eventually a deal with London Records at the start of 1982.
After Radio 1 sessions with John Peel and Kid Jensen they started recording in earnest with producer Mike Howlett and were also tapping into the more underground club scene with tracks like Feel Me.
"John Luongo did an amazing remix which blew us away," says Neil. Stephen adds: "It was really exciting. I'd just realised I was gay so was going to Camden Palace or Bangs and hearing some amazing stuff. A lot of our more dance sound was coming from there and Rusty Egan was playing Feel Me to death – he said he loved it."
The duo recorded God's Kitchen and I've Seen The Word, a double A-side single that scraped into the UK Top 75 and Feel Me, helped by all that club play, scored a place just outside the Top 40.
However, the track Living On The Ceiling would prove to be the band's breakthrough and defining moment. Neil said: "We were introduced to Pandit Dinesh (tablas) and Deepak Khazauchi (sitar).
"They put their Indian sound onto the song which was amazing and the record company were really excited and put in a bit of money to make a video. They said you can either go to Camber Sands or Cairo. We chose Cairo."
Stephen added: "It was completely geographically inept as tablas and sitars are nowhere near Egypt…"
"But they couldn't afford to get us to India!" Neil interjects. "So, we went to Cairo and shot that video and it seemed to work."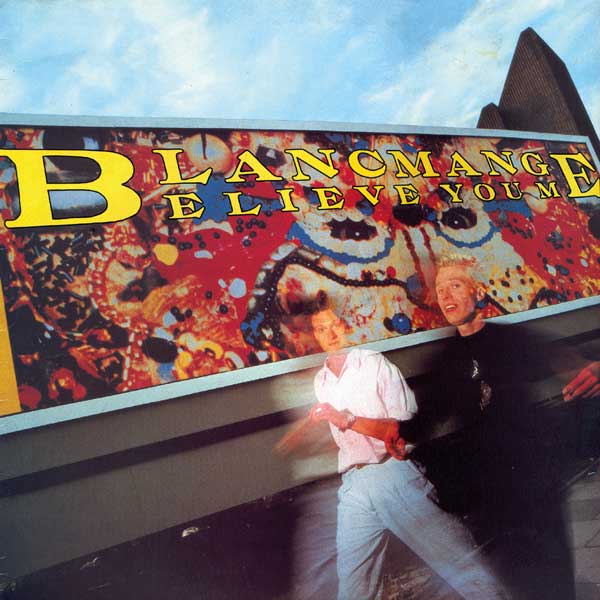 Indeed, it did. The single sold in excess of 250,000 copies, "If you did that these days you'd be No.1 for months!," remarked Stephen, and hung around the UK Top 10 for weeks.
It helped the band's first album, Happy Families, sell more than 100,000 copies and suddenly Blancmange were everywhere. It was all a far cry from the days of Irene & Mavis.
"We'd have been happy selling a few copies of that first EP and then going back to our day jobs," says Neil.
"Then with Living On The Ceiling I remember the record company gave us the figures for an order of 65,000 units sold! I just thought 'I'm going to the pub!' Across the road from where I lived was this pub and the guy Ray who worked there had previously joked about 'your electronic band' and said to me: 'if you're ever on Top Of The Pops I'll buy you and your mates a drink'.
"So, I went in that Thursday with a load of mates and told him to turn the TV on. He watched it, turned around and said: 'bloody hell, fair enough' and he was as good as his word."
Mange tout
Suddenly the budgets increased as did the pressure to maintain the success. Blancmange ended up spending months in New York recording a follow-up album.
They maintained the quirkier side of their output with songs like Murder and the clubby side with Blind Vision. Neil said: "John Luongo produced it and would take it to [80s mega club] Danceteria in New York and it filled the dancefloor."
There was even time for a holiday with Vince Clarke during which time they all discovered a shared passion for ABBA.
Years later, of course, Vince would record a series of ABBA songs on Erasure's ABBA-esque EP, but it was Blancmange who got there first with a cover of The Day Before You Came.
"At the time, we had no idea that it was the very last song that ABBA recorded together," says Stephen, "and that's why is sounds so melancholic.
"Agnetha and Anni-Frid wrote us a letter and said they really liked our version as it gave them special memories and made them laugh. But then we left the bloody letter in the pub and never saw it again. I was so angry."
Another typical Blancmange moment but at least their track outperformed the original in the UK chart, leading to one memorable Top Of The Pops performance.
"We were all dressed up," Stephen recalls, "Dinesh in his Indian stuff, Neil had a white suit, we all looked glamorous but then John Peel burst our bubble and said: 'Here's Blancmange, just back from the bread round'. We actually looked like some kind of cult on stage."
The track Don't Tell Me was one of the last to be recorded for the second album Mange Tout but proved to be the biggest success (UK chart No.8) and the band's distinctive look helped lead to fame that wasn't always so enjoyable.
"There were some really, really lovely things but not always," Arthur recalls. "One time a bloke came up to me and my mate and said something which I ignored and then put a knife to my mate's throat and said: 'If I recognise you, I want you to recognise me'.
"Next thing I remember was being in the pub and neither me nor me mate remember getting there as we were in shock and scared. We said: 'Blimey that wasn't nice'."
Believe it… or not
Blancmange's third album Believe You Me was released in October 1985 but failed to make the Top 40, a sign of the band's impending waning fortune.
"We were tired for a start," says Stephen. "There was so much pressure to do another Living On The Ceiling or Don't Tell Me."
Neil adds: "We'd had enough of working that closely together and it took us an album to realise it. There are some good songs on Believe You Me but I don't think they are fully realised."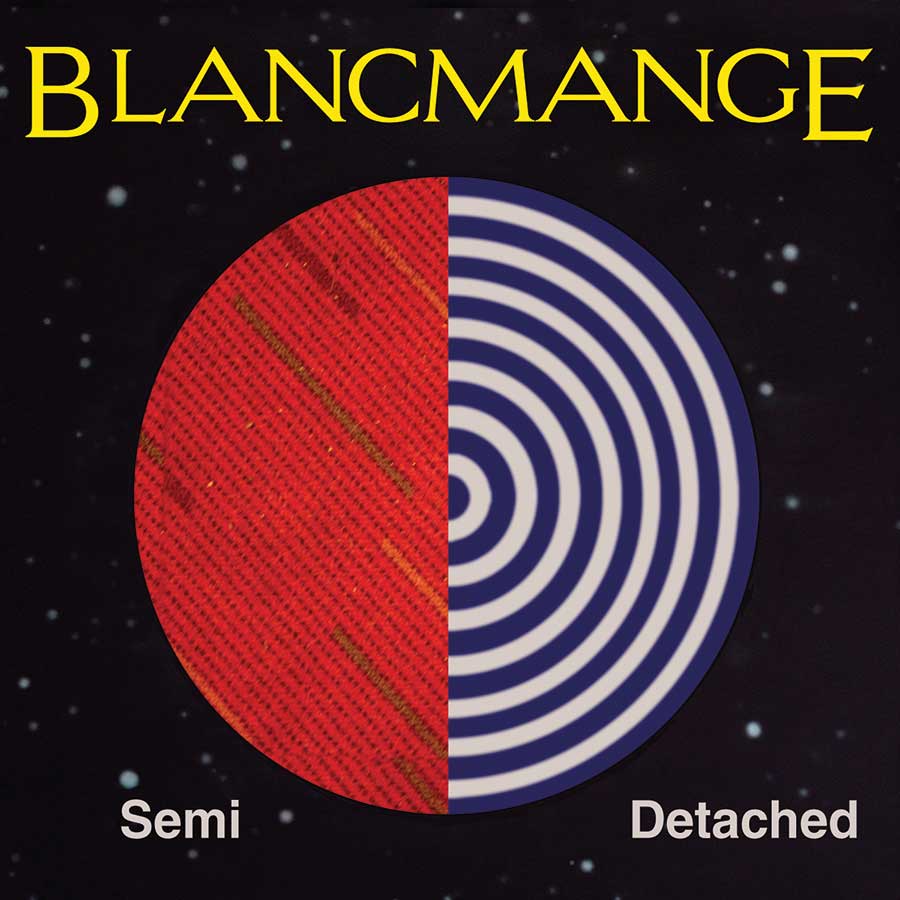 However, there was one track on it that the record company wanted to get behind, but what the record company gave, fate would take away. "We did the track Lose Your Love and somebody said: 'I think you've written your first No.1'.
"I remember leaving the studio that day with Stephen saying: 'That's it, we're fucked because the record company are going to buy that and we're going to end up paying for it'."
Arthur was right, the record company decided to invest a lot into Lose Your Love and ultimately lost the lot.
"We went to America with the director Zbigniew Rybczyñski who did the video for Close To The Edit for Art Of Noise," Arthur recalls almost wincing at his own story.
"It was a lot of money. We even pulled a house down in the video, smashing this place up. It was really good fun but then the video went on TV and promptly got banned for inciting violence!
"The record company was reliant on the video for the song to be a hit, and then we did a BBC telethon charity thing and Stephen got into a big argument with a Radio 1 DJ."
"Well they just ignored me!" Stephen explains. "We were on a big stage and it was a charity do and he treated me like I wasn't there. I went berserk!"
With little help from the BBC the pressure soon became unbearable and the sweet side of Blancmange turned sour.
"Me and Stephen, we're like chalk and cheese," says Neil. "When that's constructive it's really good, but when it's destructive you haven't got a chance. I could see something was wrong but couldn't stand far enough back to see what it was.
"But we did a last gig at the Royal Albert Hall and I just thought: 'I don't want to do this anymore'. So, I went up to Stephen thinking that he'd be upset but he said: 'I feel exactly the same'. It may be that we should have dug deep and carried on but it was to save a friendship as well so we stopped it there and then."
After Blancmange split up, Stephen teamed up with Pandit Dinesh as West India Company and then worked with Kate Garner, from Haysi Fantayzee, and Princess Julia recording some 'mad' songs in an act called Deep Space.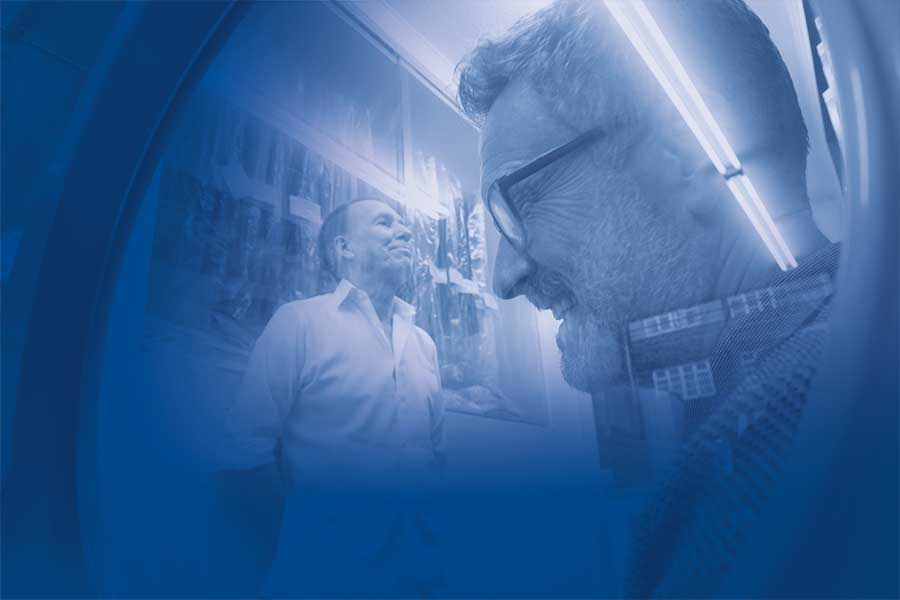 "London Records said it was too camp", says Stephen. "How can pop music be too camp?! We did some music for a dance company called La La La Human Steps and then music for a film called Masala starring Saeed Jaffrey."
Stephen also recorded in Bombay with Asha Bhosle, RD Burman, Hope Augustus and Boy George, "George wrote a song called Temperamental Egos which was perfect for what was going on. A disaster, but we had some good fun."
He then scored ad campaigns for Tilda Rice and the music for a Royal National Theatre production called Wicked Yaar! and then several documentary series.
Neil had a solo album out in the 90s called Suitcase, a project called Saturn 5 and then started another called Delirious from which he also soundtracked several documentaries.
It would be over 20 years before it felt right for the pair to consider doing music together again but they reunited for a fourth album Blanc Burn in 2011.
Neil said: "We knew what our roles were straight away yet it was the first time we'd done anything since 1986!"
Stephen adds: "It was like it hadn't finished. Like we were just carrying on. But then seven years ago I got pretty ill. I had angina so had to watch my blood pressure. So, touring was out, I'd just be too nervous."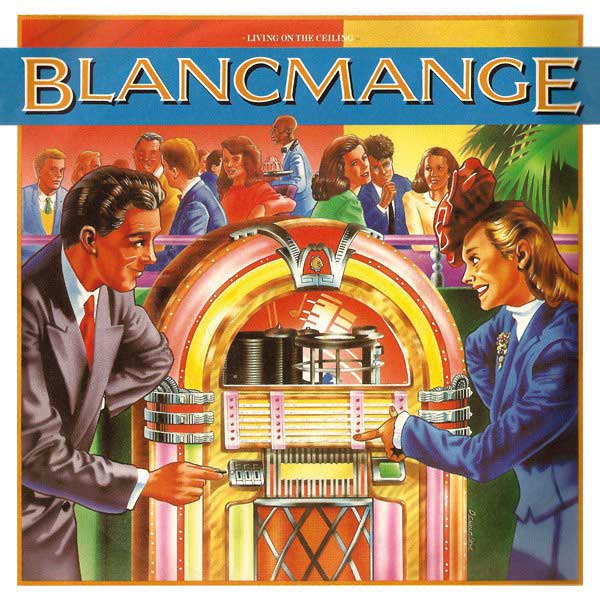 Neil then took the Blancmange name on releasing further records including Semi Detached and the instrumental album Nil By Mouth. "Neil's taken it all over now," says Stephen.
"I lost my partner of 35 years 18 months ago and it nearly killed me. It's still so raw that I just don't feel like doing it. In fact, I just don't feel like doing anything – just a bit of gardening. I've just stopped to keep body and soul together."
While Stephen cannot continue, the new 3CD Deluxe Editions of the first three Blancmange albums very much celebrate the time when he played such an important role.
The albums have been remastered and both Neil and Stephen have raided the archives to deliver a whole package that totals a whopping nine CDs.
"There are 129 pieces of music on there," Neil says. "It's taken about three years to do as I didn't realise how many tapes we had but this is as definitive as it gets."
Neil has a new Blancmange album, Unfurnished Rooms, coming out in September followed by a tour with Heaven 17.
"I'm good mates with Martyn [Ware] and Glenn [Gregory] now. Martyn certainly remembers those early demos – it's great that he helped us out all those years ago."
Stephen concludes: "It's amazing when you look at this retrospective. We were stupid arseholes basically, just having a laugh and I always used to say 'do people really like us?'"
Photos © Piers Allardyce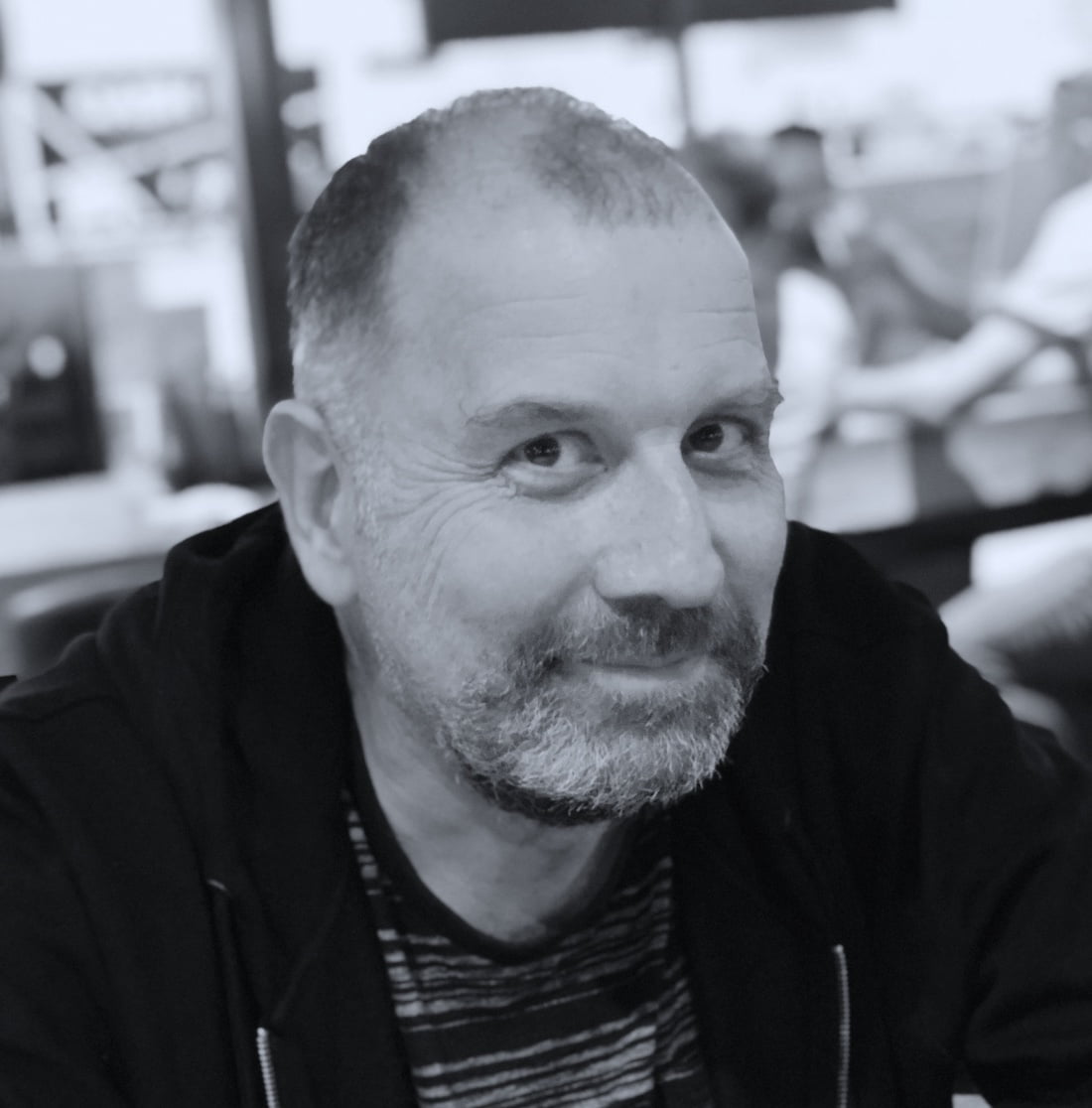 Andy Jones
Andy Jones has been writing for music production magazines and websites for almost as long as the synthesiser has been around. Which is just as well as that is his specialist subject and he loves everything electronic: from 70s Berlin school to 90s old skool, taking in the complete 80s along the way.