Ranked! Top 20 Eurovision Song Contest winners
By Classic Pop | May 5, 2023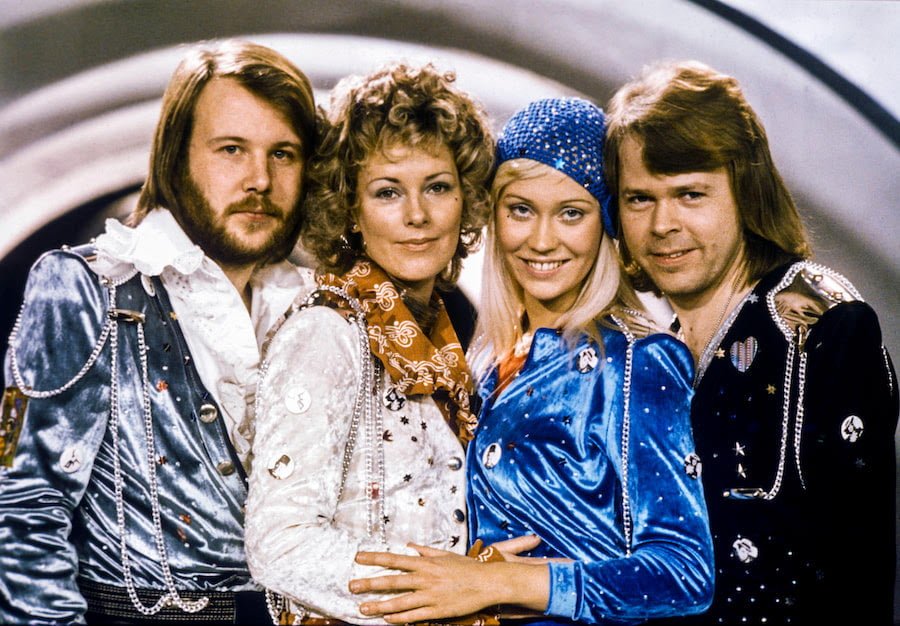 Join us for our Top 20 rundown of the best Eurovision Song Contest winners…
20 All Kinds Of Everything – Dana (Ireland, 1970)
Ireland's first win sounds like the kind of over-earnest ballad you'd hear in a Disney cartoon. As impossibly wholesome as its singer (there was never anything even remote controversial about Dana), it marked a return – after 1968's La, La, La and 1969's quadrumvirate of Vivo Cantando, De Troubadour, Un Jour, Un Enfant and Boom Bang-a-Bang – to the easy listening sounds that had defined the contest's early days.
19 Take Me To Your Heaven – Charlotte Nilsson (Sweden, 1999)
There are echoes of ABBA's Waterloo in this one, which no doubt helped it win the 1999 competition. Like that previous prizewinner, it's sung in English, this time by Charlotte Nilsson, who later represented Sweden in 2008 with her song Hero. 
18 J'aime la Vie – Sandra Kim (Belgium, 1986)
You'd be hard pressed to find a song so shamelessly 80s in all the Eurovision oeuvre. This candyfloss-light number made Eurovision history in two ways – first, it's still Belgium's only winner (they'd actually finished the previous contest in last place), and its singer – Sandra Kim – remains, at 13, the youngest singer to win the competition.
17 Why Me? – Linda Martin (Ireland, 1992)
This soft-rock power ballad is a bit Eurovision-by-numbers, but it's still a song that any female balladeer would kill for in their repertoire. Like Linda Martin's previous Eurovision entry, 1984's Terminal 3, it was written by 1980's winner, Johnny Logan.
16 Save Your Kisses for Me – Brotherhood Of Man (UK, 1976)
Okay, so maybe Save Your Kisses For Me hasn't aged as well as some of the UK's other winners, but it's undeniably a Eurovision favourite, and was – lest we forget – Britain's biggest-selling song of 1976. It was also the first of Brotherhood Of Man's three UK No.1s, not bad for a band that have been unjustly forgotten in recent years.
15 1944 – Jamala (Ukraine, 2016)
Who says Eurovision winners always have to be either ferociously upbeat or unbearably cheesy? Ukraine's winning song from 2016 dealt with the topic of the Soviet deportation of Crimean Tatars in the 1940s, an uncommonly heavyweight subject for a contest that many still thought of as camp and throwaway. 
14 Molitva – Marija Šerifović (Serbia, 2007)
Molitva became the first song containing no English language lyrics to scoop the top prize since Dana International's win in 1998. You don't need to speak Serbian, however, to understand what's going on in his operatic, high-drama ballad, which collected 298 points on the night.
13 Hold Me Now – Johnny Logan (Ireland, 1987)
Ireland have won Eurovision an amazing seven times, but this is the standout, a power ballad so stirring it's astonishing that Michael Bolton's never covered it. Logan had previously won in 1980 with What's Another Year? and would go on to write the winner of 1992 (Why Me? for Linda Martin).
12 Fångad av en Stormvind – Carola (Sweden, 1991)
A song so incredibly buoyant, it's almost impossible to listen to without jumping out of your chair and throwing shapes around the room. An irresistible slice of Scandi pop, courtesy of Carola Häggkvist, who had represented Sweden in 1983, finishing third and again in 2006, finishing fifth.
11 Diva – Dana International (Israel, 1998)
Dana International hade history in 1998 as the first transgender woman to compete in the contest. Diva pays tribute to some of history's most powerful females, including references to Cleopatra, Aphrodite and Victoria, though it's unclear whether she's referring to Queen Victoria, Victoria Wood or Posh Spice.
10 Ne partez Pas Sans Moi – Céline Dion (Switzerland, 1988)
Céline Dion was barely out of her teens when she came to international attention with this win for Switzerland in 1988. Not as power-ballad-like as her later material, it's more Edith Piaf than Whitney Houston, winning Eurovision with 137 points, beating the UK's entry Go by just one point in one of the closest finishes in the contest's history.
9 Puppet On A String" – Sandie Shaw (UK, 1967)
Okay, so the UK's first win is a bit frivolous, but it's undeniably one of the catchiest tunes in the Eurovision canon. Before this, Eurovision had been dominated by bland, easy listening acts, but Puppet On A String was the moment the competition started to embrace contemporary pop. 
8 Amar pelos dois – Salvador Sobral (Portugal, 2017)
Salvador Sobral's expressive, heartfelt performance of this luscious ballad helped Portugal achieve its first win since 1964. The song amassed 758 points, setting the record for the highest score in the history of Eurovision.
7 Only Teardrops – Emmelie de Forest (Denmark, 2013)
Finishing in first place with 281 points, Denmark's 2013 entry still sounds thrillingly modern, 10 years on. The folk elements are a novelty and the song proved so popular that, in the UK, it debuted at No.99, despite the show airing only four hours before the cut-off point for the chart. A week later, it rose to a high of No.15.
6 Boom Bang-a-Bang – Lulu (UK, 1969)
1969 gave us a quartet of winners – Salomé singing Vivo Cantando for Spain, Lenny Kuhr singing De Troubadour for the Netherlands, Frida Boccara singing Un jour, Un Enfant for France, and this, easily the best of the four. Playful and ever-so-slightly tongue-in-cheek, it's a joyful pop nugget, performed by an effervescent Lulu.
Eurovision Song Contest winners – Lulu
5 Rise Like A Phoenix – Conchita Wurst (Austria, 2014)
Conchita Wurst's win in 2014 was a big forward step for the LGBT+ community and is possibly the best James Bond theme that isn't an actual James Bond theme. A timeless Eurovision winner, it could have scooped the top prize in any decade.
4 Making Your Mind Up – Bucks Fizz (UK, 1981)
In terms of great Eurovision moments, Mike Nolan and Bobby G ripping the skirts off Cheryl Baker and Jay Aston must go down one of the most iconic. Of course, it would count for nothing if it hadn't been in the middle of a great song and Making Your Mind Up was a technicolour delight. 
3 Euphoria – Loreen (Sweden, 2012)
If any friend goes on a rant about how cheesy Eurovision is, point them toward this winner, which is a banger any pop star from 2012 would have given their right arm for. It's rare for a Eurovision winner to become a massive club hit, but in 2012, this Thomas G:son-penned dance number was a staple of seemingly ever nightclub in the land.
https://www.youtube.com/watch?v=Pfo-8z86x80
2 Love Shine A Light – Katrina And The Waves (UK, 1997)
The Walking On Sunshine hitmakers won the Eurovision Song Contest in 1997, marking the first time that the UK had triumphed in 16 years. Coming the day after Labour's landslide victory in the 1997 General Election, this really was the start of Cool Britannia. 
And top of our list of Eurovision Song Contest winners is…
ABBA – Waterloo (Sweden, 1974)
Agnetha Fältskog, Björn Ulvaeus, Benny Andersson, and Anni-Frid Lyngstad already had one album under their belts by the time they won 1974's Eurovision Song Contest (which wasn't their first affiliation with Eurovision – the previous year, they'd finished third with Ring Ring in the Swedish pre-selection contest). Waterloo, though, would be the song that catapulted them into the international arena, hitting No.1 in the UK. Nearly 50 years on, it's still one of the band's most infectious hits.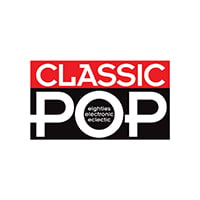 Classic Pop
Classic Pop magazine is the ultimate celebration of great pop and chart music across the decades with in-depth interviews with top artists, features, news and reviews. From pop to indie and new wave to electronic music – it's all here...