The phenomenon of Swedish pop
By Classic Pop | September 19, 2022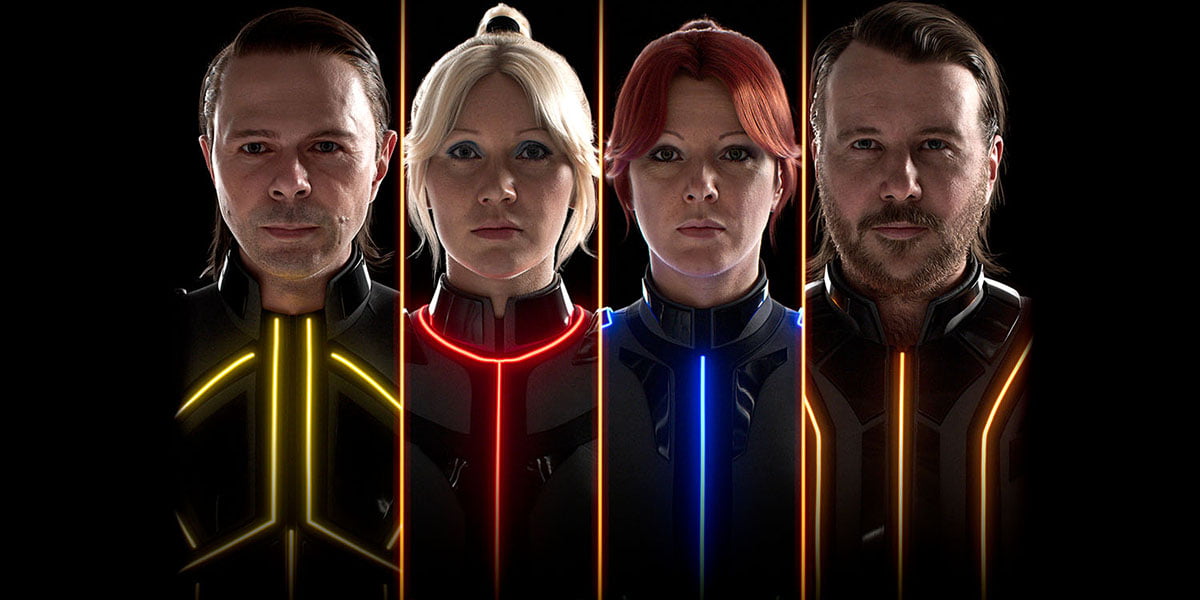 Following in the wake of ABBA, Swedish bands and artists have increasingly made their way to the international pop stage…  By Jonathan Wright
It's easy to define the moment that Swedish pop music crashed into the wider world's consciousness.

On 6 April 1974, Agnetha Fältskog, Björn Ulvaeus, Benny Andersson and Anni-Frid Lyngstad, collectively known as ABBA, took to the stage at the Brighton Dome to perform a stomper called Waterloo, Sweden's entry for the Eurovision Song Contest.
"How about that for an onstage performance?" gushed a clearly impressed David Vine, who that year provided commentary for BBC One, before opining that ABBA had to be "in the reckoning."

He was right. The likes of Olivia Newton-John, representing the UK and destined to finish fourth with the now largely forgotten Long Live Love, didn't stand a chance.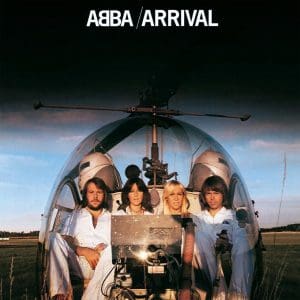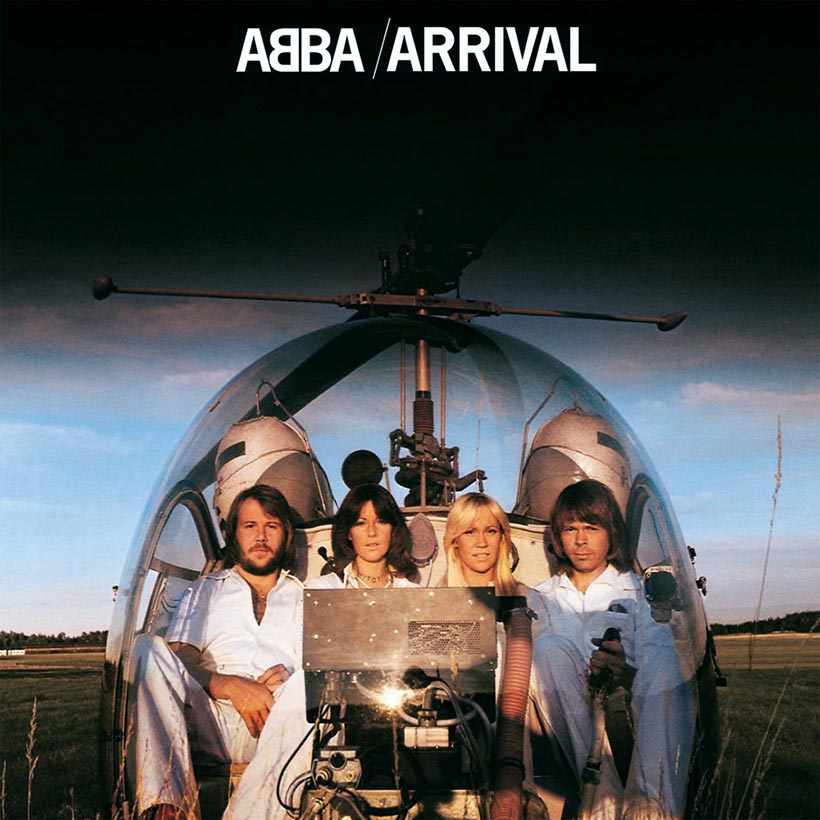 Not only did Waterloo win, but it went on to sell six million copies worldwide and top the UK charts.
In 2005, Eurovision's 50th birthday, it was voted the best song in the contest's history.
Waterloo's success was something of a false start for the band, as they wouldn't truly achieve international superstardom until Mamma Mia which was released towards the end of 1975.

"If you look at the singles we released straight after Waterloo, we were trying to be more like The Sweet, a semi-glam rock group, which was stupid because we were always a pop group," Björn told The Guardian in 2014. 
In the UK alone, between 1974 and 1981, ABBA had nine No.1 hit singles, a run of pop classics that included Mamma Mia, Fernando and Knowing Me, Knowing You.
By 1992, the group's place in the popular culture canon was such that, when U2 played Sweden, the Irish band not only invited Björn and Benny up on stage to guest on Dancing Queen, but Bono felt moved to bow to the duo and declare: "We are not worthy."
Critical reappraisal
Seen from the perspective of the 21st century, this doesn't seem such a strange idea, more a case of Bono acknowledging a universal truth: that ABBA are fantastic.
Yet hindsight shouldn't blind us to how it took sustained brilliance for the band to escape being regarded as just a pop act or a singles band churning out hits.
That's not to say ABBA, as Björn's quote above makes clear, weren't a pop band, it's more that they were always a much more complex proposition than you might suspect at first glance.
For a start, while they were always fans of US music, Björn and Benny were also heavily influenced by schlager ("hit" in German), a form characterised by sentimental, melodic and even kitsch pop tunes.
To understand why this is important, think of a song such as 1979's Gimme! Gimme! Gimme! (A Man After Midnight).
Considering its subject, it should come across as a filthy disco-pop tune, but there's something about the song that's too bright and breezy.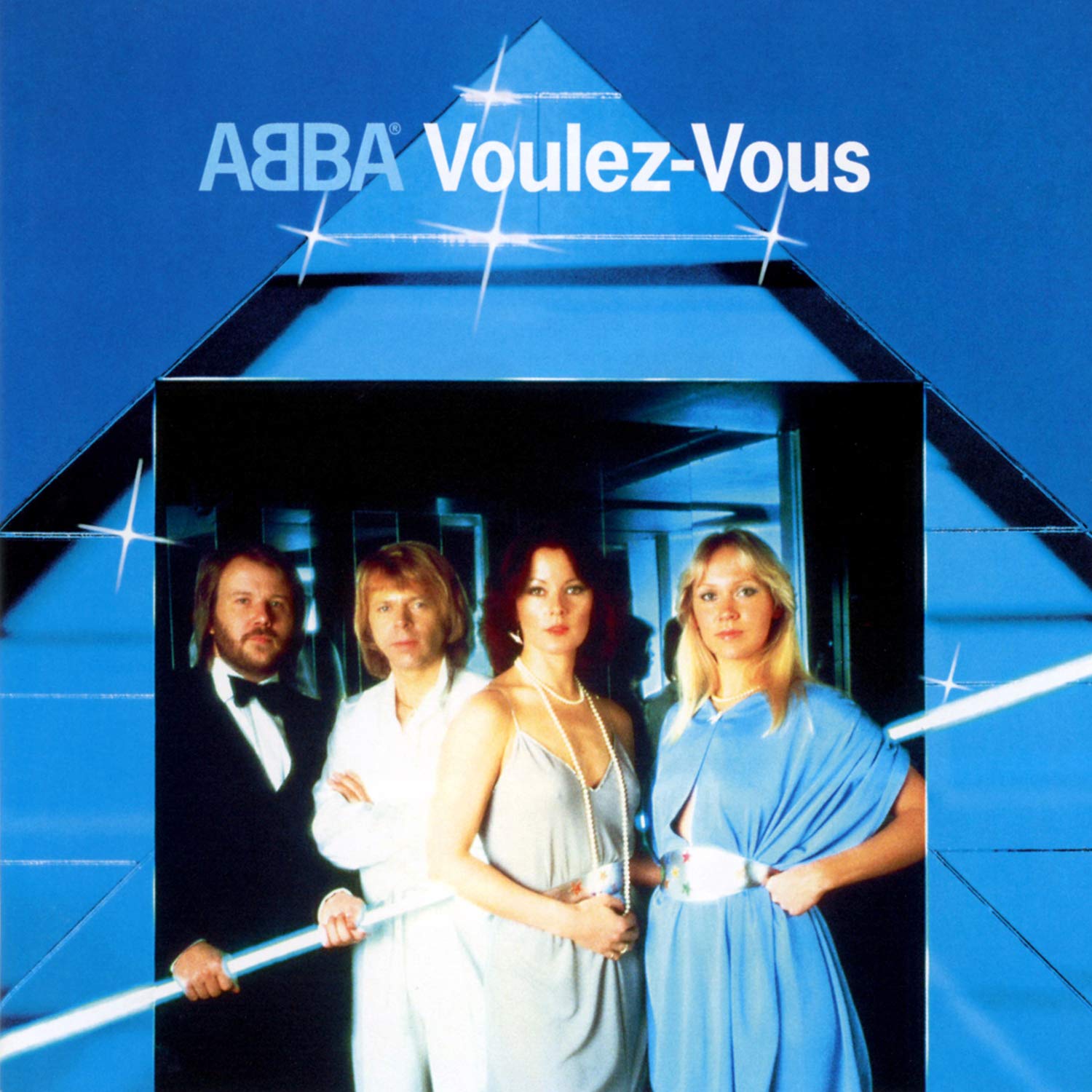 Until, that is, you listen to the lyrics.
Agnetha, who sings the lead vocal, needs a man not because she's out on the pull but because she's isolated: "Watching the late show in my flat all alone…"
She needs company to "chase the shadows away" and take her "through the darkness to the break of the day." 
It's a melancholia that turns up again and again in ABBA's music, and which isn't an affectation.
Benny married Anni-Frid and Björn married Agnetha, only for both couples to get divorced, splits that give a near unbearable pathos to songs such as Knowing Me, Knowing You and The Winner Takes It All, although neither is apparently directly about their own experiences. 
Look back through the quartet's individual biographies and you'll find plenty of other heartbreaks, too. Norwegian-born Frida, for instance, was the daughter of an occupying German soldier, Alfred Haase.
Her mother, Synni, and maternal grandmother moved to Sweden, only for Synni to die of kidney failure in 1947.
While the relocation saved Frida from being ostracised, she suffered from depression prompted when, at the height of ABBA's fame, she finally met Haase, a man she believed long dead.
This sense of songs that, for all their surface shine, are steeped in rich and sometimes difficult life experiences, extends beyond the lyrics.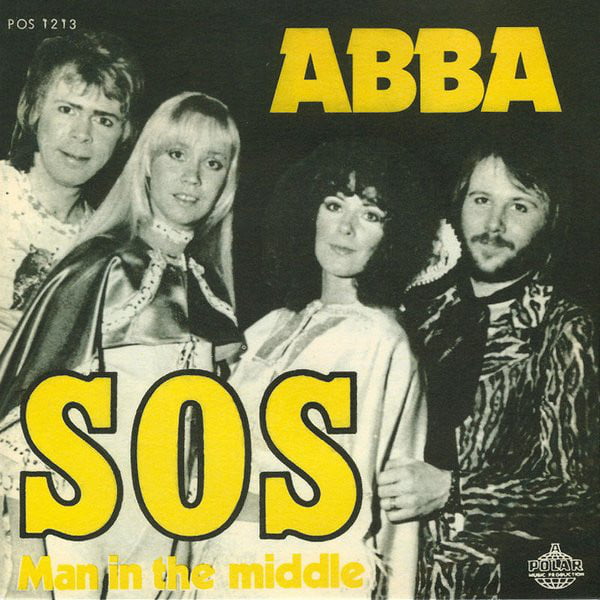 One way or another, all the different members paid their dues: Benny was a member of the Hep Stars, known as "the Swedish Beatles" at the height of their success in the 60s, and Björn fronted a folk-skiffle band called The Hootenanny Singers. Both Frida and Agnetha had experience as solo singers. 
Looked at this way, there's a sense of ABBA being Scandinavian cousins to Fleetwood Mac. Both bands' alchemy lay in their seemingly disparate talents coming together.
Like Fleetwood Mac, ABBA were a collective where troubled personal relationships and the body of work became inextricably intertwined in the public imagination.
In 1982, ABBA decided to take a break, only to return in 2021. Time has been kind to the Swedish pop pioneers, testament to their songs being strong enough to survive even Pierce Brosnan's rendition in the film Mamma Mia! 
Into the 80s
To say the Swedish acts that have followed haven't quite matched ABBA's success, is a little like saying nobody in the UK has quite matched The Beatles. 
As part of the globalisation of pop, more and more bands have made it out of Sweden to find international success. 
First out of the blocks were Europe. Formed in 1979 as Force, the group hailed from Upplands Väsby, a suburban town in Stockholm County.
In 1982, now trading under the name Europe (a name chosen by singer Joey Tempest in homage to Deep Purple's Made In Europe live album), were among 4,000 bands that entered a Swedish rock talent contest, Rock-SM, and won.
They made the most of the opportunity presented, a record deal with Hot Records, and released their debut album in 1983. However, it wasn't until after the release of Europe's third album, 1986's The Final Countdown, that the band broke globally.
Propelled by the title track, originally written as a concert opener and never intended as a single until their record company Epic intervened, the album sold more than 15 million copies worldwide.
As for the single, The Final Countdown reached No.1 in 25 countries. "It does communicate so well with the audience and we really love playing it," said Tempest in 2005.
While the band was never able to quite repeat that scale of success again, they have survived the hair metal years and a 90s hiatus to become heavy rock stalwarts, still touring mainland Europe and the UK.
In contrast, Roxette triumphantly managed to follow chart success with more hits.
The duo, Marie Fredriksson (vocals) and Per Gessle (vocals and guitar), first met in Halmstad in the late 70s, when Gessle was the frontman with Gyllene Tider who enjoyed a 1982 Scandinavian hit with Sommartider.
When translated, the name Gyllene Tider means Golden Ages and is a reference to Mott The Hoople's glam-era hit The Golden Age Of Rock'n'Roll. 
In 1984, the same year Fredriksson released her debut LP Het Vind (Hot Wind), Gyllene Tider recorded an English-language album, The Heartland Café, which featured Marie on backing vocals.
Capital in the US released a six-track EP of material from the LP, titled Heartland, but insisted on a name change.
In another act of homage, the band chose Roxette after the 1974 Dr. Feelgood song. But they never broke through internationally and ground to a halt.
However, then came the intervention of Rolf Nygren, managing director of EMI in Sweden, who suggested that Fredriksson and Gessle record together as a duo. Their debut as Roxette, Neverending Love, was a Top 10 hit in Sweden in 1986.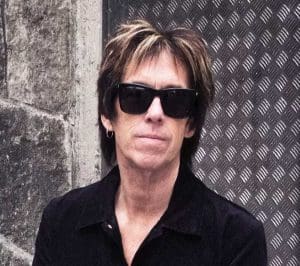 Second album, Look Sharp! (1988), was a huge international smash after first making its way to the US via an exchange student, Dean Cushman, who gave a copy of the album to a Minneapolis radio station.
Featuring the singles Dressed For Success, Listen To Your Heart, Chances, The Look and Dangerous, the LP would go on to sell more than nine million copies worldwide. 
Released in 1991, Joyride featured the singles Fading Like A Flower (Every Time You Leave), The Big L, Spending My Time, Church Of Your Heart and the title track, proved another huge hit and became Roxette's best-selling album. 
In 2002, Fredriksson felt unwell while out jogging and collapsed. Subsequently, she was diagnosed as suffering a brain tumour and, while she fought back to perform again, doctors advised her to give up touring in 2016. That same year, Roxette released their 10th studio album Good Karma.
Sadly, she died in December 2019.
90s go pop
If the success of Europe and Roxette rested on power chords and bombast, subsequent Swedish acts have embraced all aspects of pop's musical spectrum. 
Army Of Lovers, who apparently numbered Nirvana's Kurt Cobain among their fans, enjoyed success across Europe, although their biggest UK hit, Crucified, stalled just outside the Top 30. 
Ace Of Base – Ulf 'Buddha' Ekberg, and siblings Jonas 'Joker' Berggren, Malin 'Linn' Berggren and Jenny Berggren – did even better with a brand of electro that featured a strong reggae influence.
This, Ekberg noted in 2014, was down to a rehearsal studio meeting with a reggae band working next door. "We got together, exchanged ideas, and this is where the reggae influence in Ace Of Base is from."
That reggae flavour came to the fore in the band's signature tune, All That She Wants, which was unavoidable in the early 90s. The Sign was also an international smash, reaching No.2 in the UK and No.1 in the US.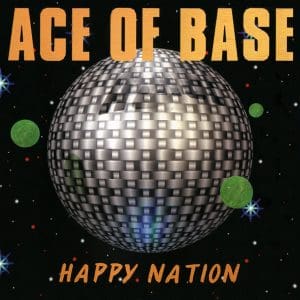 The four studio albums the band recorded between 1992 and 2002 sold more than 30 million copies worldwide.
Katy Perry and Lady Gaga have both cited Ace Of Base as an influence on their pop careers.
The 90s also brought success for Dr. Alban, a Nigerian-born singer-rapper whose stab at mainstream pop action, It's My Life, paid off handsomely in 1992. 
The singer Eagle Eye Cherry enjoyed success with Save Tonight in 1997, while Rednex's Eurodance take on country-folk gave them an international chart-topper with Cotton Eye Joe in 1994. 
Britney Spears' debut single …Baby One More Time was written and recorded in Stockholm with Max Martin. The Swedish producer hasco-written numerous US No.1 hits, including Katy Perry's I Kissed A Girl, Taylor Swift's Blank Space, and The Weeknd's Can't Feel My Face. He has blazed a trail for other superstar producers to follow.
Shadows and light
While it was predominantly pop that was in the ascendency for Swedish acts in the 80s and 90s, there was also an alternative music story bubbling under. Guitar band The Wannadies formed in Skellefteå in 1988. In 1996, their You & Me Song featured on the soundtrack to Baz Luhrmann's Romeo + Juliet and became an international hit. 
Gothenburg's Soundtrack Of Our Lives, much-namechecked by Noel Gallagher, toured the US with Oasis in 2002, but again didn't quite connect with a larger audience.
Nevertheless, you could do a lot worse than check out Behind The Music (2003), the album where the band's love of psychedelic and classic rock collides with pop melody in a way that makes you wonder why it wasn't huge. 
As with The Wannadies, The Cardigans featured on the soundtrack to Romeo + Juliet, with the deceptively sweet Lovefool – a song about not being able to accept that a relationship is over.
The track proved to be the catalyst for more chart success and the Nina Persson-fronted group capitalised where The Wannadies failed. 
Released in 1998, My Favourite Game was tougher, built on a beat that hints at the country-tinged direction the band later took.
In 2007, Persson sang co-lead vocals with James Dean Bradfield on the Manic Street Preachers' Your Love Alone Is Not Enough. 
Although there's been no new LP since Super Extra Gravity in 2005, The Cardigans have sold more than 15 million albums to date, proof perhaps of the enduring appeal of music that mixes a pop sensibility with melancholy… to adapt the title of Carl Magnus Palm's ABBA biography, a mix of bright lights and dark shadows.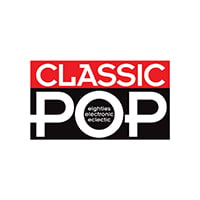 Classic Pop
Classic Pop magazine is the ultimate celebration of great pop and chart music across the decades with in-depth interviews with top artists, features, news and reviews. From pop to indie and new wave to electronic music – it's all here...