Godfathers of Pop – Howard Jones
By Ian Peel | May 31, 2013
Earlier this year, Howard Jones remastered and reissued his late-Eighties/early-Nineties albums One To One, Cross That Line and In The Running as a box set on his own label, dtox, before heading off on a tour of the US. This followed last year's expanded editions of his two breakthrough albums, Human's Lib and Dream Into Action, which were accompanied by live shows in which he performed the albums in their entirety. With so much having happened in the past two years, now seemed like the perfect time to catch up and look back…
September 2013 will mark the 30th anniversary of your first UK hit single (New Song), and you're still going strong. What's been the impetus to carry on over the past three decades?
I started making music and writing songs because that's what I love to do. I found that it was the best way for me to communicate ideas. I was fortunate enough to have my career launched with a major label and after ten years with WEA, I've really enjoyed running my own independent music company, dtox, and being in charge of my own destiny outside of the mainstream music business. I've tried many different ways of making music over the past 30 years and have learnt a lot. I feel it's important to keep experimenting and constantly trying to innovate. This is what keeps it exciting for me and, hopefully, the fans.
You've even worked with the Sugababes. What was that experience like?
Yes, I worked with them on a track called Blue [from the Sugababes' 2002 album, Angels With Dirty Faces), which was a lot of fun. They were very talented girls and such great singers. I wanted to write something with them that really brought out their unique characters.
Your Propaganda co-writes, Heaven Give Me Words and Your Wildlife, are lovely slabs of Europop. How did they come about?
I'd worked with Chris Hughes, Ian Stanley and Ross Cullum on Everlasting Love and The Prisoner [from Cross That Line] and their next project was Propaganda. They asked me to get involved with some of the writing. I loved working on it. I think Heaven Give Me Words is a beautiful song.
How easy would it be to throw off the mental chains (sorry) of synth-pop?
I think that when anyone tries to do things in a different way or pioneers something new, they're going to attract opposition as well as praise.
You appeared on the cover of Smash Hits in December 1983 under the headline, "What Has This Man Got To Laugh About?" Was pop stardom a laugh?
What was great was getting my music out there and trying to encourage people to fulfi l their potential. I'd been working in a factory before I got signed, so I knew that if you put the work in, you could get to where you wanted to be.
Which songs from your early albums are you most proud of and why?
Hide And Seek holds a special place for me. It plays with major and minor chords, and uses synths to create an electronic symphonic sound over a heartbeat rhythm. It also works as a piano and vocal, which is what I did at Live Aid. It has a simple message: "Hope – you find it in everything."
And can you make us a playlist of songs from your later works that we should check out?
I'd recommend The Prisoner [from Cross That Line, 1989]; The Voices Are Back [from In The Running, 1992]; Cooking In The Kitchen [from Working In The Backroom, 1994]; Not One Of The Lonely Tonight [from People, 1998]; I've Said Too Much [from Revolution Of The Heart, 2005] and Soon You'll Go [from Ordinary Heroes, 2009].
Ian Peel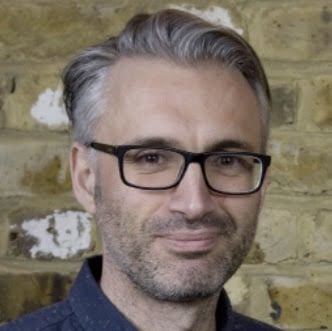 Ian Peel
Ian Peel is the founder and editor-at-large of Classic Pop. He has also written extensively for The Guardian, Record Collector and DJ magazine, as well as books including The Unknown Paul McCartney and The Stiff Records Story. He ran ZTT Records for a period and time and has overseen the label's archive since the mid-Nineties. He is currently touring with Art of Noise/Revision performing live AV.