Classic Pop issue 5 is on sale now
By Classic Pop | June 6, 2013
We're delighted to announce that issue 5 of Classic Pop magazine is on sale today! Issue five features an exclusive interview with the magnificent Debbie Harry – the instantly recognisable front-person of Blondie. We also countdown the group's top 25 tracks from their illustrious pop career.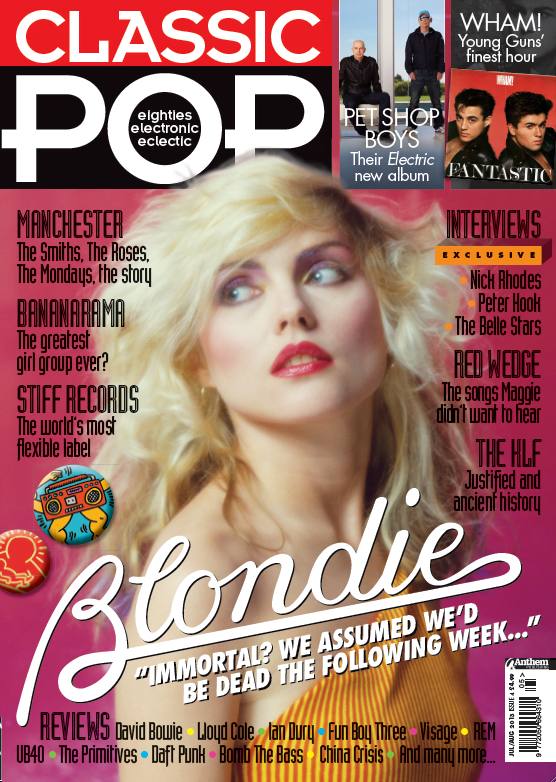 Delve inside to uncover more greatness:
Mark Frith tells the incredible story of Bananarama
The Stone Roses, The Smiths and Joy Division feature as we uncover the Manchester's music scene in the 80's – not forgetting New Order, The Fall and Electronic
Ian Peel looks into the legacy of Stiff Records, one of the most successful indie labels in British music history
Wham's Fantastic gets the recongition it deserves in our Classic Album analysis
The KLF get the lowdown treatment including the must-have albums, classic singles and mythical movies
We go across the pond to pay tribute to Keith Haring and the array of iconic pop art that he left behind
We remember the Red Wedge movement and the protest music inspired by the late Margaret Thatcher
Exclusive interviews with Nick Rhodes, Peter Hook and The Belle Stars
Pet Shop Boys new album Electric heads up our 50+ review section including releases from Visage and Daft Punk, live shows from Adam Ant, Dexys and Alison Moyet plus David Bowie's V & A exhibition
5 new competitions including the chance to win a copy of Classic Pop issue three signed by the cover star himself – Adam Ant!
PLUS – Spandau Ballet, The Beloved and Pizzicato Five are among the posters, we remember a cracking top ten from May 1980, some of the heroes of classic pop get involved in some Celebrity Squares, and more.
Classic Pop is on sale in WH Smiths and selected Sainsbury's, Tesco, Morrisons and Asda branches. It will arrive in European stores over the next two weeks, USA from early July and Australia at the start of August. Or you can buy direct from us, buy the app or get the desktop/Android version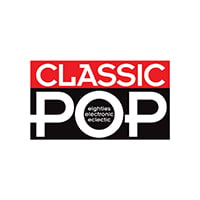 Classic Pop
Classic Pop magazine is the ultimate celebration of great pop and chart music across the decades with in-depth interviews with top artists, features, news and reviews. From pop to indie and new wave to electronic music – it's all here...