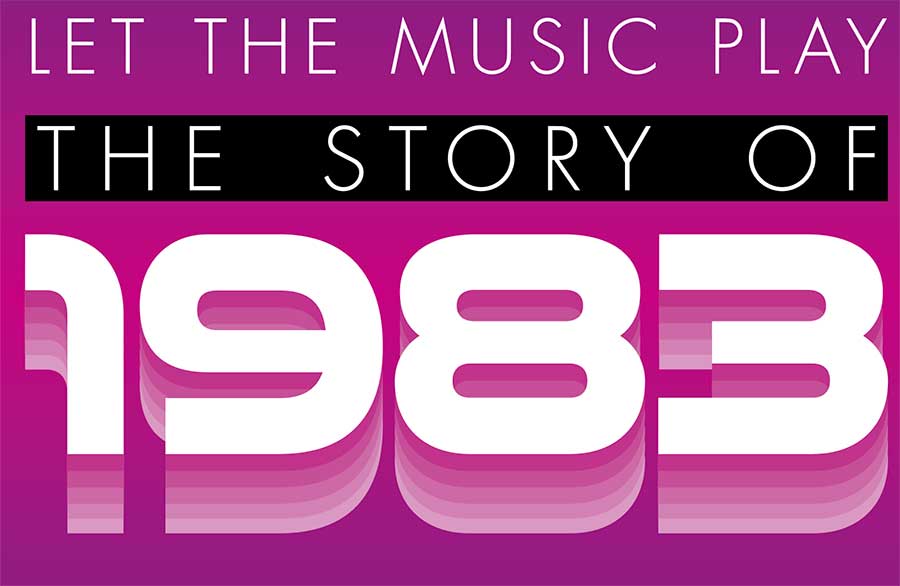 In 1983 the charts were alive with some of the most effervescent pop music ever produced. Classic Pop remembers a truly vintage year for music… If you want more on 1983, check out our issue of Classic Pop Presents 1983 which is dedicated to this iconic year.
It was already on the record shelves as 1982 drew to a close. Quietly, confidently, stealthily biding its time. Then, in the first few weeks of '83, Thriller pounced, unleashing Billie Jean.
The Girl Is Mine had been a respectable No.8 hit, but it was with the second single that Thriller, 1983's biggest-selling album, truly arrived.

A transatlantic No.1, Billie Jean was followed by Beat It, Wanna Be Startin' Somethin' and the title track. Jackson also hit No.2 with Paul McCartney duet, Say Say Say, one of the year's many – Roberta Flack and Peabo Bryson, Dolly Parton and Kenny Rogers and Will Powers with Carly Simon.
Thriller was both reflector and game-changer. Eddie Van Halen's Beat It guitar solo a sign of the hyper-mingling times, crossed style and racial barriers (Shalamar's Top 10 Dead Giveaway and Prince's Little Red Corvette were more soul-funk with squall).
But Thriller's promos forced America's MTV to confront its racial bias – also something Bowie would point out to them that year.
A Thriller-dominated '83 sent Black artists mixed messages. Lionel Richie's All Night Long and Can't Slow Down were smash successes, New Edition's Candy Girl reached No.1 and Shalamar's The Look got a No.7 placing and 10/10 from Smash Hits.
But Brit-funk, the sound to rival synth-pop in '81, struggled. Post-Linx, David Grant went Top 10 with Watching You Watching Me, but Imagination's success dwindled, as did Junior's.
David Joseph's superior, modern disco-funk, strewn with strobe-lit synths, reached No.13 with You Can't Hide, but Let's Live It Up stalled at 26 and Be A Star scraped to 81.
Meanwhile, Diana Ross' Pieces Of Ice shared Beat It's rock edge and video director Bob Giraldi, but not its success.
With 1999 peaking at 25, Prince would have to wait another year to truly break the UK. Donna Summer enjoyed modest success while the year-old It's Raining Men by The Weather Girls soared to No.2.
Strike up the bands
Duran Duran, Spandau Ballet, Culture Club and Wham! were all huge in 83. Duran's thunderous Is There Something I Should Know? topped the charts, so did November's Seven And The Ragged Tiger, a pan-global recording from sun-soaked Montserrat, the French Riviera and Sydney.
They had clout too – Nick Rhodes secured a Kajagoogoo deal with a previously unimpressed EMI (he co-produced No.1 Too Shy with Colin Thurston).
Fronted by the two-tone-mulleted Limahl, the teen sensation was reviled by New Order, Spandau's Gary Kemp and Depeche Mode (Too Shy was 'slime').
By the year's end Limahl had been ousted, and gone solo with Only For Love. September's Top 10, Big Apple, saw Kajagoogoo bassist Nick Beggs become vocalist, his earrings now chandelier-sized, seemingly to compensate for Limahl's absence. In '83 pop was a bitchy, precarious business.
Like Duran, Spandau's '83 sound was made largely in a far-off, exotic place, the Bahamas' Compass Point. The band's blue-eyed-soul-dominated imperial peak, True, a top-seller like its title track, the beatific slow dance enjoying a four-week reign as temperatures soared that summer.
"Melody was key," said Gary Kemp. "Romance was back," declared Tony Hadley.
In a year when the nation's favourite TV dustman Eddie Yates married Marion on Coronation Street ("the most important thing ever" – Boy George) who could argue?
Follow-up Gold was an Olympian ode to self-belief; the essence of the adrenalised, aspirational 80s, like another No.2, Irene Cara's Flashdance.
Fellow former Blitz kid Boy George was everywhere gazing out from magazines and TV screens, part Geisha, part Widow Twanky, the cuddly transgression matched by a down-to-earth but wildly driven charm.
Equally magnetic were Culture Club with new addition Helen Terry's white-hot gospel threatening to usurp George's soulful lead on Church Of The Poison Mind.
Another harmonica-charged hit, Karma Chameleon, was the year's biggest 45, while October's Colour By Numbers was the third best-selling LP, perhaps '83's Dare or The Lexicon Of Love.
Beneath style lurked emotional depth, sumptuously evident on November's Victims, haunted by George's half-concealed love affair with drummer Jon Moss.
Even the most flamboyant stars in '83 had to negotiate the paradox of an open-door closet.
Spinning off Boy George's success and replicating Culture Club's soulful bounce was Marilyn's Calling Your Name, a No.4 hit, inspired by his friend's ubiquity. Wham! also had a Fantastic year, their debut selling bucketloads. Bad Boys (No.2) retained '82's street-tough stance but ditched the rap.
With Club Tropicana, another blissful soundtrack to '83's heatwave, Wham! truly became Wham!. Synths were still all over '83 British pop but it was joined by a bass-slapping, horn-blowing, jazz-funk-soul swing.
Similarly, Boy George and Marilyn (and Annie Lennox) pushed androgyny and dress-up to new extremes while it receded elsewhere, replaced by a sharp suit.
Bowie's was canary coloured when he re-emerged with April's Let's Dance, a slick, high-gloss '83 product, front-loaded with three irresistible hits (Modern Love, China Girl and Let's Dance), Bowie taking a backseat to Nile Rodgers' warm-blooded, funky grooves.
Bowie had always played two duelling, overlapping roles, artist and shrewd operator. Here the latter dominated. It made him one of '83's biggest stars enjoying transatlantic chart-toppers (Let's Dance) and selling 2.6 million tickets for the Serious Moonlight world tour.
Other elder statesmen stayed on top by balancing video-age modernity with old fashioned melody – Billy Joel, Paul McCartney and Elton John. For the NME, Elvis Costello's Punch The Clock was '83's finest, close behind was Tom Waits' bone-rattling, outré masterpiece, Swordfishtrombones.
New songs
Paul Young's No Parlez outsold Let's Dance and even in '83's competitive pop scene, peers marvelled ("the best white soul singer in Britain," reckoned Gary Kemp). Young's smartly attired soul had a modern sonic edge.
Vintage covers, Wherever I Lay My Hat (No.1) and Love Of The Common People (No.2) became state-of-the-art pop like Come Back And Stay (No.4).
No Parlez's striking production fused Pino Palladino's fretless bass with Emulators, Oberheims, 808s and Simmons electronic drums.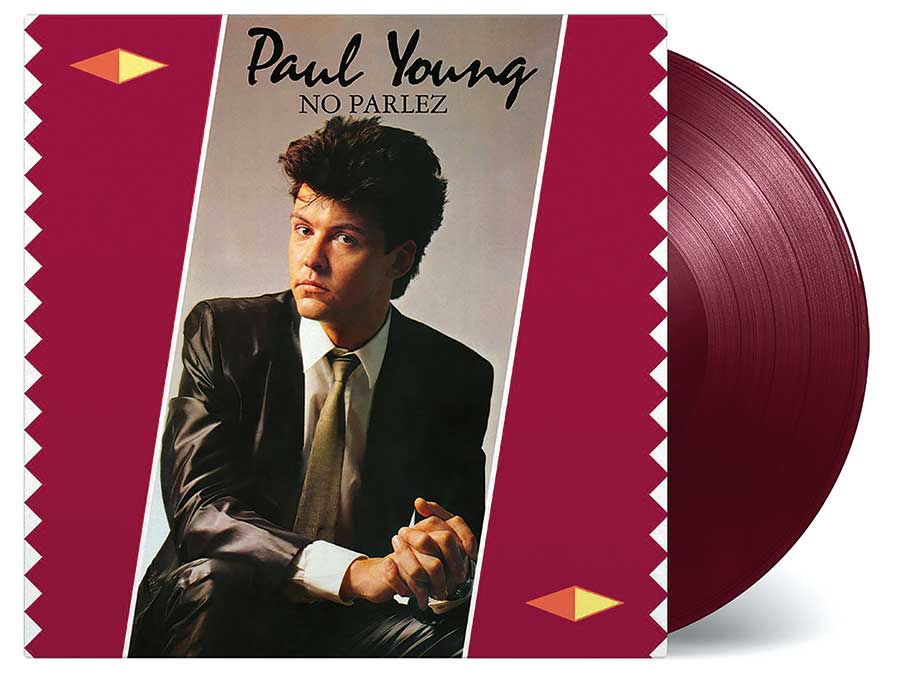 Amid the old-soul-with-new-sounds was a Young co-written highlight, the string-soaked Broken Man. Meanwhile Mad Max clobber couldn't rescue Gary Numan's Warriors. Record buyers sent Adam Ant's Puss n' Boots to No.5 but Strip slumped at 20, its title track DOA at 41.
Coming up fast, though, was Howard Jones, Smash Hits readers' most promising act, whose New Song and What Is Love?, both Top 3 triumphs, thawed synth-pop's Euro-iciness with self-help positivity and soul-searching.
Both Numan and Ant had ushered in the 80s pop boom, now they seemed like relics thrown off its giddy carousel along with the year's one-hit wonders – Matthew Wilder's Break My Stride, Ryan Paris' Dolce Vita and Men Without Hats' The Safety Dance. '82's fads, such as Toto Coelo and Tight Fit, were cast aside too.
Bucks Fizz couldn't maintain '82's mega-success, while Eurovision hopefuls Sweet Dreams' I'm Never Giving Up didn't create another Mike, Cheryl, Bobby and Jay.
Without Nick Heyward, (a modest '83 solo success) Haircut One Hundred were down the dumper too. Which is where both The Belle Stars and Altered Images were by '83's end despite riding high earlier in the year.
Even for Dexys, whose influence was all over The Wah's The Story Of The Blues, peak-pop moment had passed. Joining them in that ruthless carousel spin were those hotly-tipped in '83 but gone tomorrow: Roman Holiday, JoBoxers, Matt Fretton and The Lotus Eaters.
A booming, crowded industry generated tough competition. Even Smash Hits faced a weekly rival, No.1, whose first issue featured – naturally – cover star Boy George, while Top Of The Pops had to fend off video's threat to in-studio hysteria and Channel 4's The Tube, still thriving after its '82 launch.
Everything was 'going pop', from Genesis to ZZ Top's Gimme All Your Lovin' to Def Leppard's Pyromania, a US mega-seller kept off the top only by Thriller. A super-pop, revamped Thompson Twins vowed to quit if they didn't go Top 10 that year.
With Love On Your Side and Hold Me Now they did just that, injecting kids TV-presenter energy into their performances, reaching No.2 with Quick Step & Side Kick. A pop makeover didn't guarantee success.
For every This Is Not A Love Song (PiL), there'd be a Hard by Gang Of Four. But the Twins' mission statement reflected a wider ambition where the chart's upper echelons were the only option.
This posed a problem for acts pushing artistic extremes. Soft Cell's The Art Of Falling Apart was as lurid, debauched and bejewelled as its Peter Ashworth cover, Ball's fuller, richer music accompanying Almond's sad, saucy tales.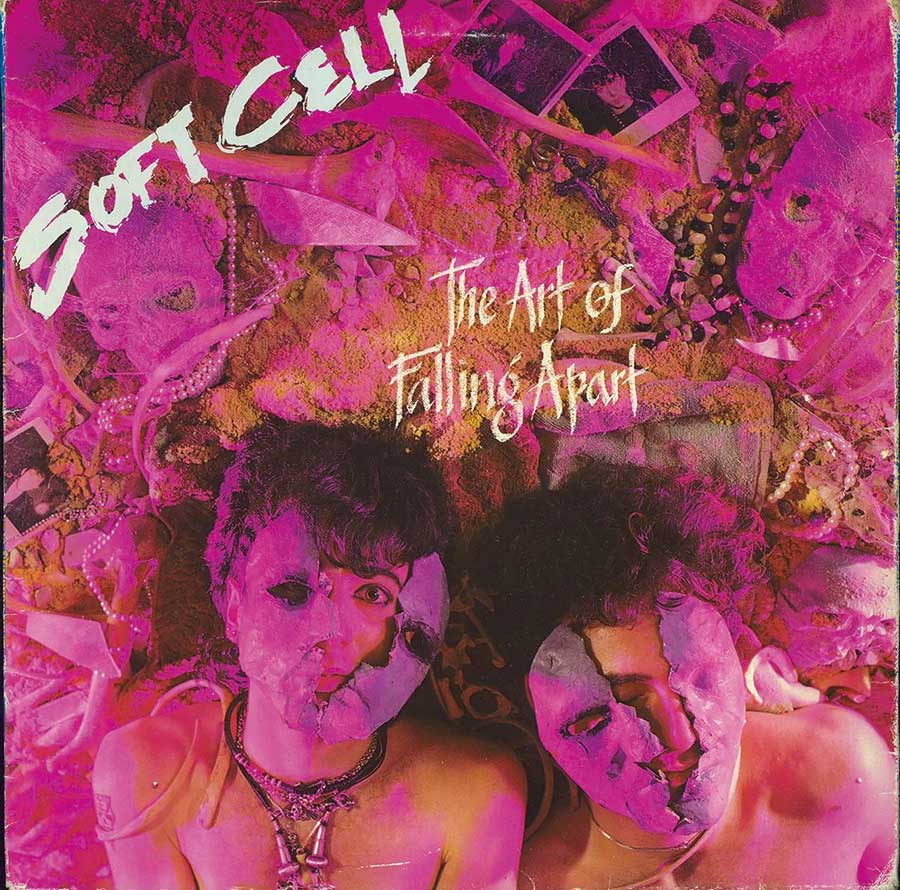 But the duo couldn't smuggle the forbidden into the Top 5 anymore, Numbers peaked at 25 with gay sex and speed. Goth gloom and punk outrage placed them at odds with '83 pop orthodoxy (Loving You Hating Me was the anti-True).
"Music for teenagers who hate their parents," quipped Boy George. September's Soul Inside could be their wild, glorious zenith, a multi-tracked Almond howling into pop star oblivion. Through the chaos, he stayed busy, issuing the superb Torment And Toreros and Black Heart as Marc And The Mambas.
Faced with following up the perfect pop LP, ABC returned with Beauty Stab, "full of fury, live and abrasive". Gone were Trevor Horn's ribbons and bows, replaced by crunchy power chords, icy synths and disorienting time changes.
Pop evaporated during single That Was Then But This Is Now, leaving only pounding drums and noise. Fry turned his sharp eye to Thatcher's Britain and strings were rare, stark on darkly dramatic highlight, By Default By Design.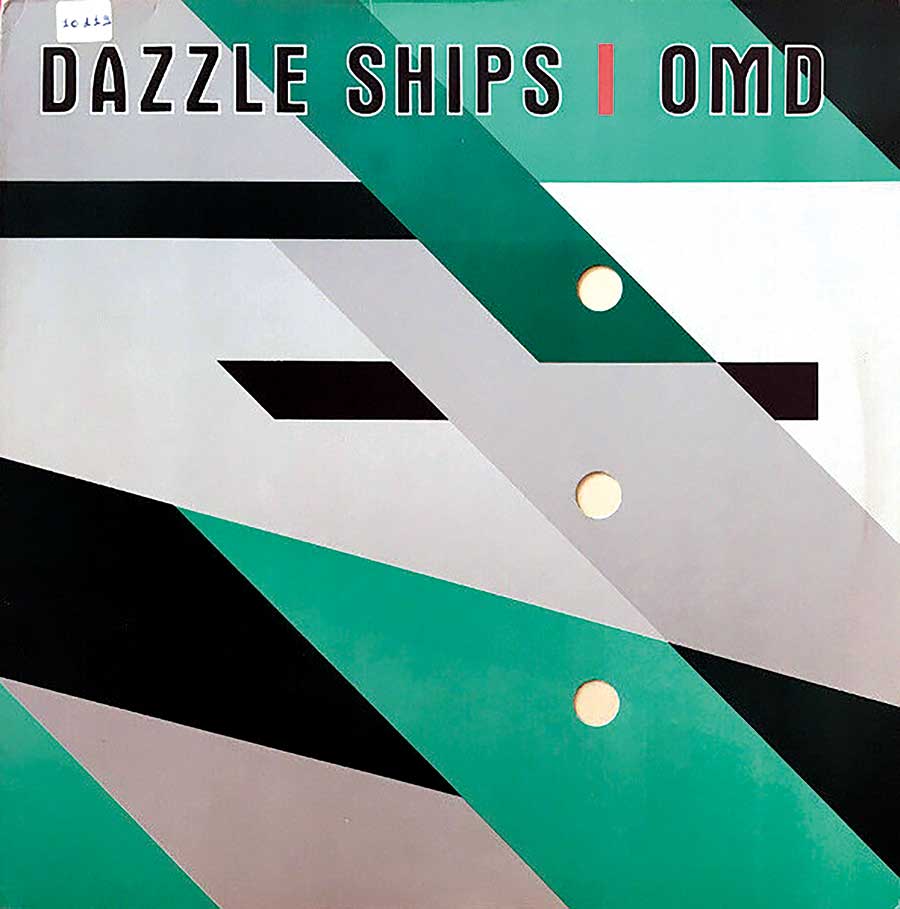 Despite swoonsome moments like SOS, those who'd luxuriated in The Lexicon Of Love were flummoxed and Beauty Stab languished at 12.
OMD's Dazzle Ships managed a No.5 but sold millions less than Architecture & Morality, zig-zagging from Genetic Engineering's intellectual pop to the avant-garde (Time Zones featured speaking clocks from six different countries).
Dark shadows
While former pop stars wobbled, unlikely ones emerged from the dark shadows.
Siouxsie And The Banshees' Dear Prudence cover took them to No.3 in the UK. The Cure added an exotic twist to Blue Monday Hi-NRG on The Walk (made with Japan producer Steve Nye) and The Lovecats, tapping into the jazz-pop moment, was a No.7 smash. (Japanese Whispers, compiling their effortless '82-83 pop transformation is a lost treasure).
Both groups were spinning-off and co-mingling. Siouxsie and Budgie's The Creatures reached No.15 with Right Now, while Smith, now a temporary Banshee, teamed up with Steve Severin for The Glove's Blue Sunshine; psych-pop delirium.
While Robert Smith resembled Terry Hall's sibling raiding mum's make-up bag, Fun Boy Three's hit Our Lips Are Sealed was their last (The Beat also bowed out with Top 4 hit Can't Get To Used To Losing You).
Fellow 2-Tone veterans Madness continued their seemingly endless Top 10 run with Costello duet, Tomorrow's (Just Another Day), Wings Of A Dove and The Sun And The Rain.
Paul Weller emerged from The Jam's ashes with four ace Style Council 45s, from Long Hot Summer's sensuous, synthetic shimmer to Money Go Round, as funky as James Brown '83 classic Bring It On.
Like Weller favourites Animal Nightlife and Carmel, The Style Council came with a hip jazz style. But Weller also played the pop tart, disrobing for Long Hot Summer's promo, a strip-tease as unexpected as Mike Oldfield's that year (his Moonlight Shadow reached No.4).
Depeche Mode experimented with success (January came with the aptly-titled Get The Balance Right!). Recorded partly at Berlin Bowie HQ Hansa, Construction Time Again's sample-heavy, musique concrète textures, yielded July's Everything Counts, a No.6 hit.
Sound design mirrored lyrical content – xylophones and melodica colliding with brutal noise, human grace clashing with dog-eat-dog Thatcherism.
It arrived weeks after the Tory's June landslide, mere months before the NHS started privatising services. 1983 pop was often selling seductive sun-kissed escapism to teen consumers but records like Everything Counts confronted them with hard reality as youth unemployment soared.
Key strokes
Synth-pop was moving beyond itself, merging with guitars and primal scream therapy on Tears For Fears' No.1 album, The Hurting, spawning two Top 5 singles, Change and a reissued Pale Shelter (see also Blancmange and China Crisis).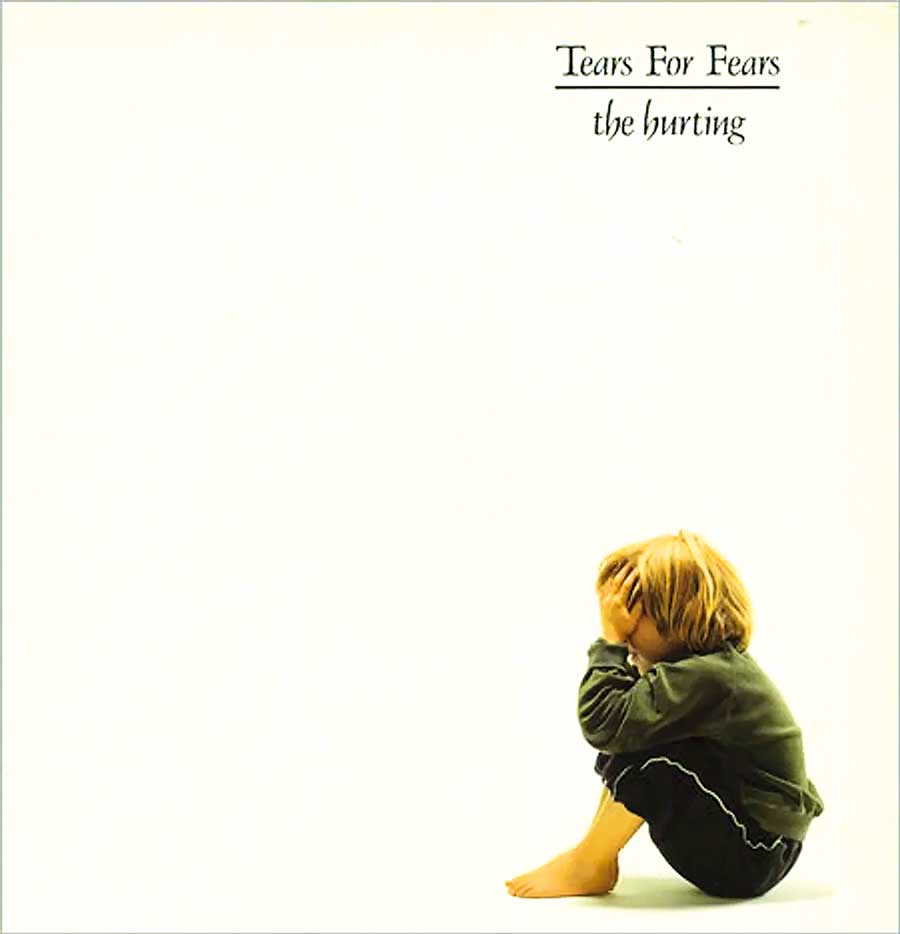 Another top-seller was Yazoo's You And Me Both, smoothing Upstairs At Eric's edges, polishing the bluesy atmospheric electro-ballads (Ode To Boy) and synthetic super-funk (Sweet Thing).
By October they'd dissolved and Clarke with Feargal Sharkey, as The Assembly, went to UK No.4 with Never Never. It was one of '83's great collaborations, along with Ryuichi Sakamoto and David Sylvian's Forbidden Colours, popular in Smash Hits' readers' poll.
Eurythmics finally hit paydirt, bookending '83 with two classics, Sweet Dreams (Are Made Of This) (No.3) and Touch (No.1). '82's Love Is A Stranger lingered in 83's charts, peaking at 6, Sweet Dreams and Who's That Girl? went Top 3, the sunnier, calypso-poppy Right By Your Side hit Top 10.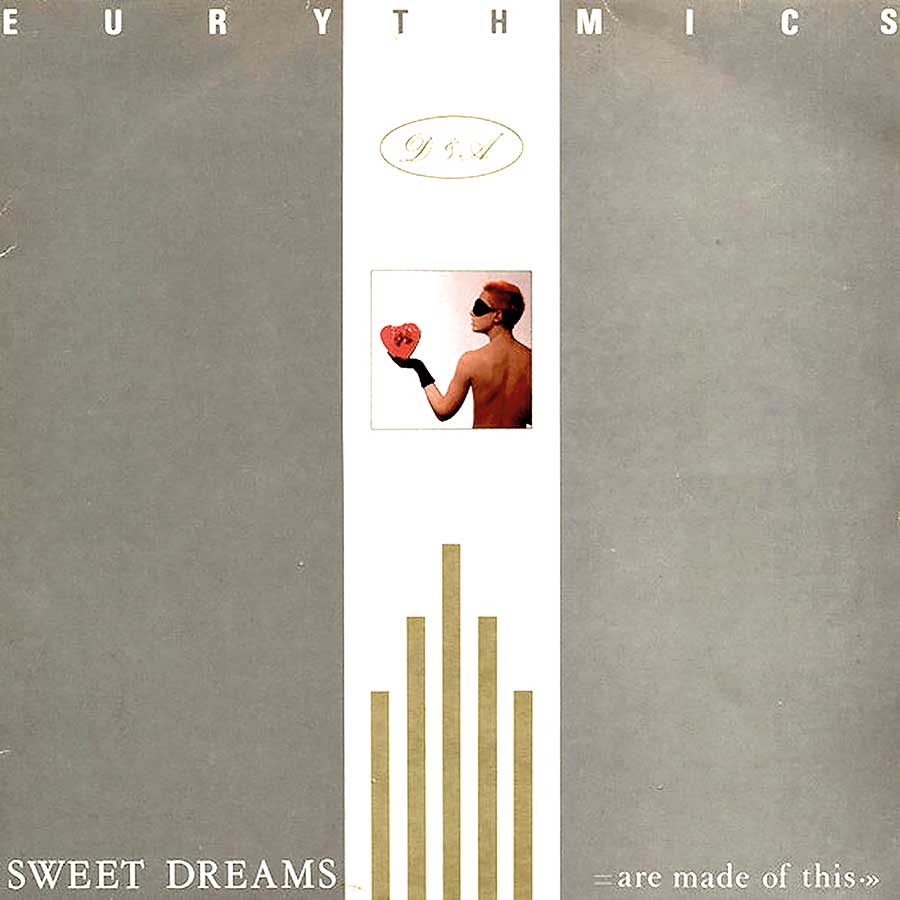 The duo struck timely poses with Lennox's androgynous video persona, but behind the glossy, synthetic surface was DIY independence and a deep, deep sadness.
Wordless anguish haunted Sweet Dreams' catwalk-ready strut, while Who's That Girl? was another wintry torch song like Yazoo's Nobody's Diary sending a chill through that hot summer.
More synth, soul and subversion came with Heaven 17. The towering Temptation hit No.2, turbo-charged by Carol Kenyon's vocals, and Come Live With Me went to No.5 – the album, The Luxury Gap, also made the Top 10. Meanwhile The Human League dithered. Fascination scored high – No.2 – but Dare's follow-up never materialised.
Phil Oakey had branded the '81 classic "too synthesized" and "empty". Martin Rushent was ditched after Fascination too, its American EP teasing a wilder Dare, tailor made for Larry Levan's Paradise Garage.
Blue Monday did embrace NYC's dancefloors (New Order worked with Arthur Baker for August's Confusion).
Drawing upon gay club-land (Summer, Sylvester), Europe (Kraftwerk) and recent Italo-disco (Dirty Talk by Klein + M.B.O), Blue Monday was the final leap from Joy Division's shadows (along with 1983's Power, Corruption & Lies album), aided by Oberheim DMX drum machines and Moog Source/Emulator synths.
Doom joined fruity, futuristic hybridization on The The's Soul Mining too (sample lyric: Perfect's "The future is now but it's all going wrong").
Accordions, drumscapes and a virtuoso Jools Holland guest spot peppered the grim outlook and kaleidoscopic electronics.
Post-punk also mutated into funky, stylish, forward-thinking forms on Talking Heads' Speaking In Tongues, with This Must Be The Place's mystical, future-nostalgia rejecting Reagan-era materialism: "Never for money, always for love."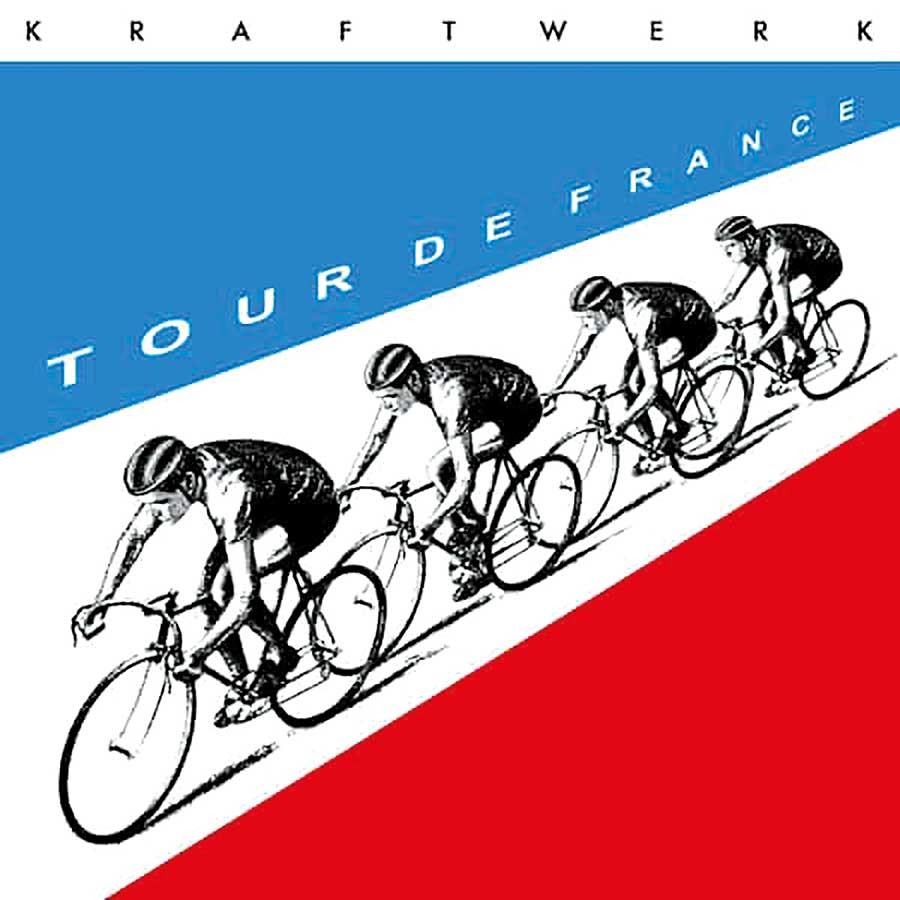 Dancefloor innovation abounded; Peech Boys' On A Journey, Herbie Hancock's Rockit and Shannon's Let The Music Play all hit big. The future really was now, heard in Detroit on Cybotron's Clear, and in Europe on Robotnik's Problèmes D'amour (Problems De Amour).
Italo-disco reached a throbbing swirling climax with Mr Flagio's Take A Chance, a tempest of vocoderized vocals and disco choirs. Kraftwerk's Tour de France and Yello's Say Yes To Another Excess were other key '83 electronic releases.
Golden girls
Like the strong, fierce, complex Lennox, the woman singing Lydia Murdock's Top 15 Billie Jean riposte, Superstar, had a 'story to tell'. There were plenty of others. Bonnie Tyler's No.1, Total Eclipse Of The Heart, wedded Jim Steinman cannon-firing power balladry to startling vocals, ferocious and teary.
Stevie Nicks' The Wild Heart also packed an emotional punch, channelling Prince (Stand Back) and plumbing orchestral melodrama's depths (Beauty And The Beast). The gutsy synth-driven If Anyone Falls positioned Nicks near Cyndi Lauper's She's So Unusual, an '83 US release/'84 UK sensation.
Tough female voices proliferated, some popular (Pat Benatar's Love Is A Battlefield, Joan Armatrading's The Key), others still underrated (Teena Marie's self-produced Robbery).
Crucially, Madonna arrived that October, hot-housed on the same NYC dancefloors that inspired Blue Monday. More transmissions from club divadom were Sharon Redd's Love How You Feel and Nona Hendryx's Nona.
Toyah triumphed with the Top 5 Rebel Run and Love Is the Law LP. Kim Wilde's Catch As Catch Can was less successful, unfairly mired in bad reviews and poor sales.
Similarly, Mari Wilson, '82's beehive-topped one to watch, found herself, after fine first outing Showpeople, eclipsed in the retro-pop stakes by Tracey Ullman.
The Three Of A Kind star and Smash Hits' favourite female hit big with Breakaway and They Don't Know, a Kirsty MacColl-penned girl-group showstopper only Karma Chameleon could hold back.
Tracie, plucked from obscurity by Paul Weller via a Smash Hits ad, also came high in the reader's polls after Top Of The Pops appearances with The Style Council and her own two hits (TOTP now had a regular female presenter, Janice Long).
Bananarama, whose Deep Sea Skiving hit No.7, had a transatlantic Top 10 with Cruel Summer, one of many UK acts flooding the US charts at a rate unseen since The Beatles' heyday.
The second MTV-assisted British Invasion's biggest star, Boy George, graced Rolling Stone's 'England Swings' cover that November.
In April's Smash Hits, Oakey referenced myriad producers, many shaping '83's pop: Alex Sadkin, Jolley and Swain and Trevor Horn.
Horn hopped from Malcolm McLaren's Duck Rock to Yes' 90125. That album's groundbreaking collage paved the way for Into Battle With The Art Of Noise, released that September.
That Christmas, The Flying Pickets' Only You rendition fended off Slade and Macca at No.1, ending a year that, for Gary Kemp, was where the 80s really started.
That doesn't seem quite right, they'd emerged in '79, were underway by '81-'82. '83 is when the 80s exploded in all their sublime, hideous and ridiculous guises, bringing us Roland Rat Superstar and Black Lace's Superman.
Certain players went supernova, embraced the times, some challenged it from within, others mounted an indie alternative, the miscellany all compiled on the new Now compilation's four sides. So much '83 pop was an endless, golden summer's aspirational soundtrack.
But wafting through its balmy breeze was an odd melancholy, lurking in Flashdance's synths, wailing wordlessly in Sweet Dreams, sad electronic music accompanying Educating Rita's heroine as she walked alone at the end of one of the year's best films.
It seemed to measure what had been lost in the quest for what could be gained.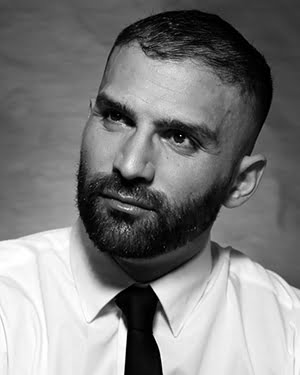 Matthew Lindsay
Matthew Lindsay is a regular contributor to Classic Pop Presents and has also written for The Quietus and mojo4music.com. He is the co-author of Tom Watkins' Let's Make Lots Of Money, long-listed for the Penderyn Music Book Prize.