Jack Up The 80s is back for 2017. Not too sexy for this party!
"They've had Number 1's all over the world and are another of those acts we've been after for several years now" said event organisers.
Fred said: "We love the Isle of Wight, we first came here in 1991 as guests of the Radio 1 Roadshow. We've heard so many great things about Jack Up The 80s from bands in the business and can't wait to be part of this fabulous weekend of family entertainment.
We can promise a blistering party set on Saturday 12 August with all the classics and a couple of new songs like our current single Sweet Treats."
Jack Up The 80s is a two-day retro pop festival held on the Isle of Wight in its fifth year and provides a family weekend of musical entertainment from household chart names, food, attractions, kids arts and crafts and stalls.
The event is fast making a name for itself as the most fun festival on the South Coast. It offers an unbeatable atmosphere and is completely safe, inclusive and affordable for all. In excess of £20,000 has been raised in the past 2 years for local charities and good causes.
Other confirmed artists include Aussie heart-throb Jason Donovan, Soul sensation Alexander O'Neal, super talented singer songwriter Nik Kershaw as well as 1981 Eurovision winners Bucks Fizz, From The Jam and The Real Thing with yet more names still to be announced.
Organisers of the family friendly festival which takes place on the 12th and 13th August are excited to announce Right Said Fred to join their best line-up ever!
All the way from Putney it's brothers Fred and Richard Fairbrass – yes it's Right Said Fred and these boys know how to party!
Their show is all about having fun in the sun. They offer an infectious sound with a string of recognisable hits. You'll hear Don't Talk Just Kiss, Stick It Out, Deeply Dippy, I'm Too Sexy and many other upbeat fun-loving tunes so come and let your hair down with The Freds this August."
The event will be at its new easy-to-get-to location Smallbrook Stadium in Ryde. Also new for 2017 a Friday Night Opening Party hosted by Wave 105's Steve Power and Number One Abba tribute band Abba Chique, with tickets priced at just £10 for the evening it's the ideal extension to what's gearing up to be the most memorable weekend of the Summer season.
Shuttle buses will be provided from Ryde Esplanade and there will be a designated taxi depot on site.
Weekend tickets are priced at just £48 until the end of April. Kids aged 12 and under go FREE! Tickets can be purchased by visiting jackupthe80s.co.uk. Tickets are also available at a number of outlets around the Isle of Wight.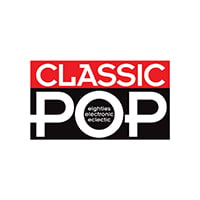 Classic Pop
Classic Pop magazine is the ultimate celebration of great pop and chart music across the decades with in-depth interviews with top artists, features, news and reviews. From pop to indie and new wave to electronic music – it's all here...