Classic Album: She's So Unusual – Cyndi Lauper
By Classic Pop | August 25, 2017
She emerged as the fun-loving queen of quirky pop, famed for her wacky outfits and crazy-coloured hair, but Cyndi Lauper's debut album She's So Unusual revealed her to be so much more than her public persona hinted at…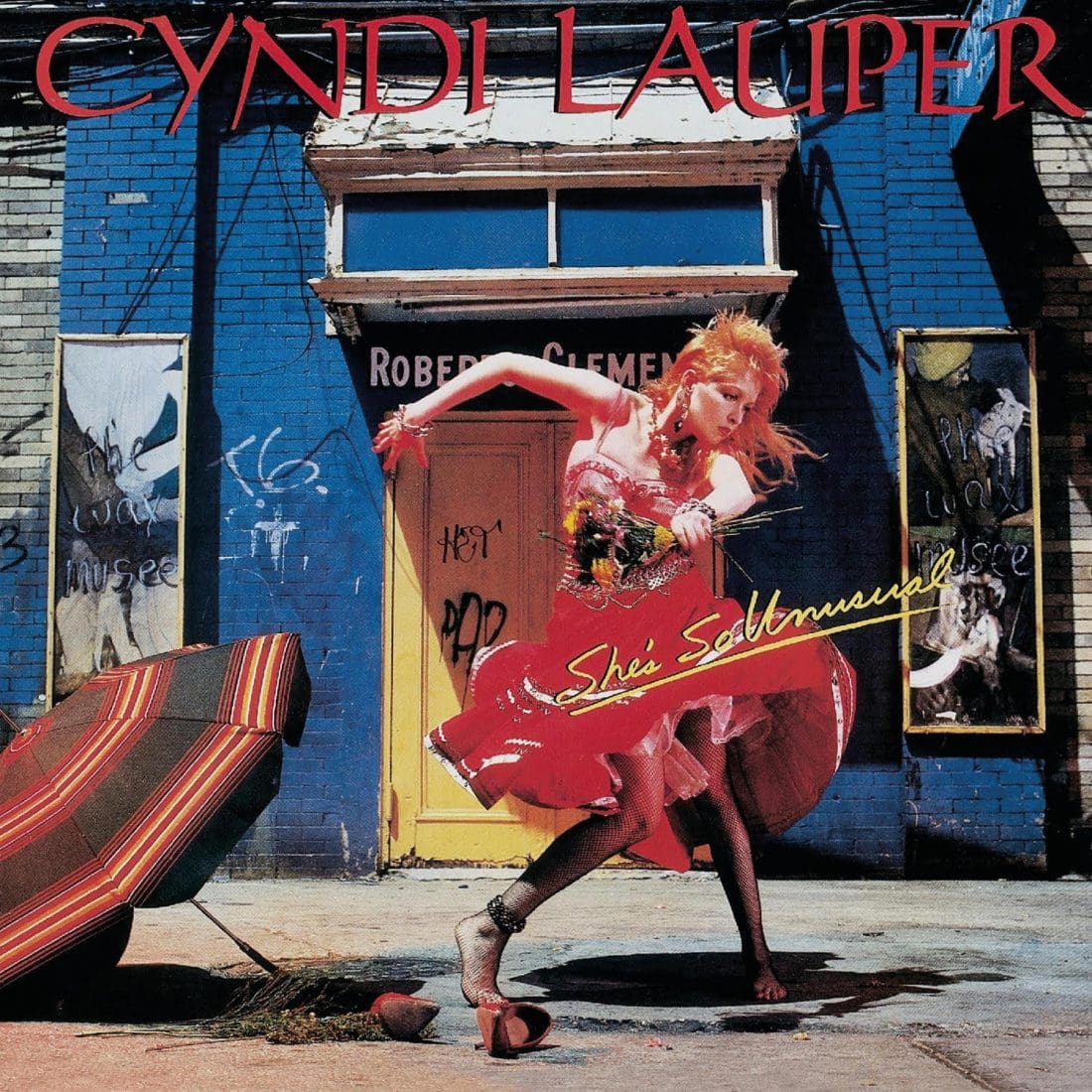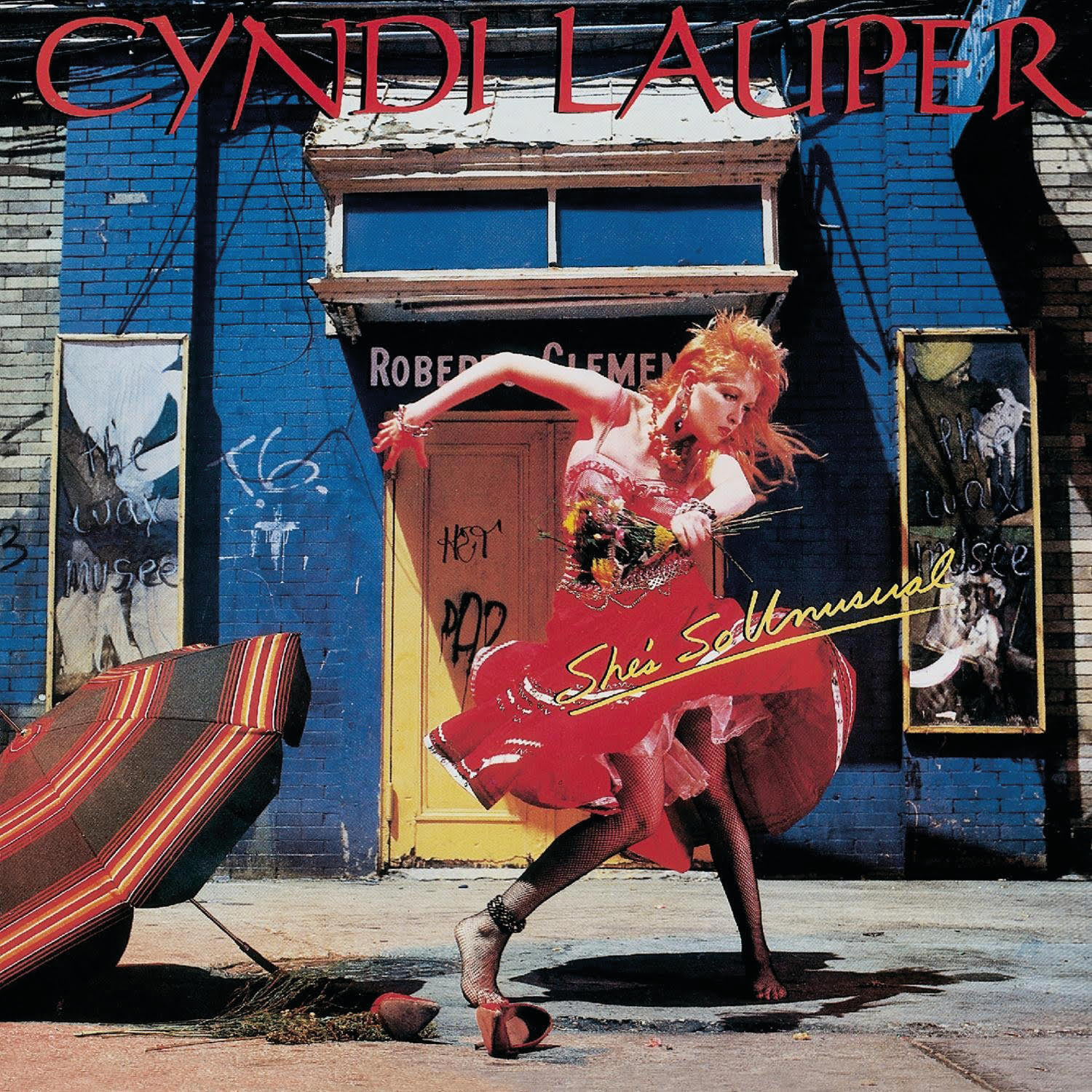 By the time Cyndi Lauper achieved her breakthrough in 1983 with the feelgood anthem Girls Just Want To Have Fun, no one was more in need of the chance to let down her flame-red hair than Cyndi herself, whose tumultuous trip to the top had been littered with a catalogue of catastrophes which would have deterred lesser artists from pursuing their dream.
Having been discovered by manager Steve Massarsky in 1978 fronting new wave/rockabilly group Blue Angel, Cyndi, a mesmerising day-glow diva with a four-octave vocal range, turned down a series of solo record deal offers in favour of pursuing success with the band. After just one unsuccessful album, the band fired Massarsky as their manager. He sued them for $80,000, forcing them to break-up and Cyndi to file for bankruptcy. Her run of bad luck continued when she suffered an inverted cyst on her vocal cord, causing her to lose her voice and face the devastating possibility that her singing career was over before it had even started.
After recovering from surgery, Cyndi was forced to work a series of jobs waitressing and in stores during the day while singing in bars at night. It was whilst she was performing in a New York bar that David Wolff offered to act as her manager. With nothing to lose, Cyndi agreed and, within weeks, was fielding offers from various labels. She chose Epic as: "they didn't already have a female solo star".
Epic paired Cyndi with producer Rick Chertoff, who suggested she worked with The Hooters, a rock/reggae/ska band he had recently produced. Finding that their sound was something she felt she could use as a foundation for her own, Cyndi headed to their Philadelphia studio to begin working on her album. Once in the studio, Lauper had a very clear idea of how she wanted her record to sound but was dismayed to find that her ideas weren't welcomed and she was presented with songs she didn't want to sing.
"I really wanted to write my own stuff but they didn't think I could write." – Cyndi Lauper
When boundaries were established and the band realised that Cyndi knew what she was talking about, a mutual respect developed and the sessions proceeded smoothly. Within the first two weeks, All Through The Night, When You Were Mine and Money Changes Everything were all completed and provided a basis for the remainder of the album. With half of the album finished and happy with the tracks they had laid down, Cyndi relented and finally agreed to record Robert Hazard's Girls Just Want To Have Fun, a song Rick Chertoff had persistently asked her to record for the album.
"I had a different take on the song. Obviously, he's a guy − he's not going to write what a woman's going to sing about. I sang Girls… for all the women around the world to remember our power. I did with the intention of it being a song to uplift women and send a message of empowerment to women." – Cyndi Lauper
Among the songs Cyndi wrote were She Bop, the tongue-in-cheek ode to masturbation, and the timeless ballad Time After Time, two diverse songs that showed her not only to be a great songwriter but also a versatile one. The label were so taken with the latter that they wanted to release it as the first single, but Cyndi refused, wanting a fun, upbeat song to launch the record, feeling it was more representative of the album as a body of work.


Girls Just Want To Have Fun was released in September 1983 to a muted reception. With little initial radio or MTV airplay, Cyndi's manager Dave came up with a plan to publicise her in the unlikely arena of the World Wrestling Federation – a hugely successful show in which Cyndi would appear in sketches in return for them showing her video. The move proved hugely successful:
wrestler Captain Lou starred in Cyndi's videos
(he played her father in Girls…), Cyndi was invited on to top-rated talk shows, radio and MTV began playing it more and it eventually became a huge hit, reaching No.2 in the US, repeating the success around the world, including the UK in the following months.
The song proved a perfect launchpad for the She's So Unusual album. Released in October 1983, it was praised by critics for its energy, personality and diversity and heralded the arrival of one of pop's most original and charismatic performers.
---
The Songs
1.Money Changes Everything
Written by Tom Gray, who had recorded the track with his Atlanta-based rock group The Brains for their eponymous 1980 album, Money Changes Everything, a song about a girl who dumps her boyfriend for someone with more cash, became the fifth single from She's So Unusual. While Cyndi's version stayed faithful to the original, her only stipulation while recording it was the inclusion of guitars that "sounded like London Calling". A huge fan of The Clash, Cyndi wanted the song to evoke the aggression of the punk records she loved.
2.Girls Just Want To Have Fun
Widely regarded as one of the greatest anthems of female solidarity, Girls Just Want To Have Fun began life as the complete opposite – originally written as an ode to loose women by Robert Hazard in 1979. Cyndi took the song, rewrote the lyrics from a female perspective and rearranged the track to encompass a variety of her favourite musicians, including Bob Marley, Elvis Costello, Ronnie Spector and Buddy Holly. The song would be her breakthrough and defining hit. In 1994, she reworked the song again and released it as Hey Now (Girls Just Want To Have Fun), the lead single from her greatest hits album, Twelve Deadly Cyns… And Then Some.
3.When You Were Mine
A big Prince fan, Cyndi chose his sublime new-wave track from Dirty Mind for the album. While her version was musically very different – it was slower and featured layer-upon-layer of synths, she kept the song's lyric which caused mild controversy as it cast her as part of a bisexual love triangle. Cyndi performed the track at the American Music Awards in 1985, in front of an audience which included Prince, who gave her version his seal of approval.
4.Time After Time
While she had personalised all of the songs written by other people, Cyndi was frustrated throughout the album sessions as she wanted to write more. As the LP was nearing completion, Cyndi and Rob Hyman wrote Time After Time together at a piano. Taking its title from a movie Cyndi chose at random from a TV listings magazine, the song is the result of Cyndi and Rob's mutual outpouring of their feelings about their prospective disintegrating relationships.The album's crowning glory, the label fell in love with the song and wanted to release it as the first single but Cyndi refused as "releasing a ballad first sees you bracketed as a certain type of artist". Time After Time revealed Cyndi's diversity and revealed a serious, introspective side to the kooky caricature which Girls Just Want To Have Fun had created. It became her first No.1 single in the US and her biggest hit worldwide.
5.She Bop
Written by Cyndi with Steve Lunt, from 70s Brit band City Boy, She Bop was her attempt at writing a song which worked on two different levels. On the one hand (no pun intended), she wanted children to interpret "be-bop-a-loo-bop" as being about dancing, while on the other, the track is a cheeky ode to female masturbation. Cyndi deliberately chose not to allude directly to masturbation so that it passed the censors and got played on radio and MTV, but after confirming the song's risqué subject matter during an interview with infamous sex therapist Dr. Ruth, the track was included on the "Filthy 15", the PRMC's list of songs corrupting the youth of America, alongside Madonna's Dress You Up and Prince's Darling Nikki. The controversy helped catapult the song to No.3 in the US.
6.All Through The Night
An undoubted highlight of the album, All Through The Night was one of the first songs recorded for the album. Beatles fan Cyndi said the melody of the track reminded her of the Fab Four the first time she heard it and transformed Jules Shear's folky original into a shimmering pop gem. Jules was impressed with Cyndi's arrangement of his song and performed backing vocals on Cyndi's version.
With Cyndi on tour, there was no time to make a video for it and the record label were interested to see if a Cyndi song could be a hit based on musical merit alone after her previous three songs had given her such a huge presence on MTV. Such concerns were proved unfounded when the single made her the first female artist to score four Top 5 singles from one album.
7.Witness
A big fan of The Police, Cyndi channelled Sting & Co for the rock/reggae hybrid which saw her reunited with John Turi, her former bandmate from Blue Angel. The track's reggae verse leads to a new-wave chorus and skips genre once again for a tribal chant along at the song's bridge. Overshadowed by the wealth of singles on the album, Witness is a super-fun slice of ska-pop that would've rocketed up the charts had it been released as a single.
8.I'll Kiss You
After working together on All Through The Night, Cyndi and Jules Shear wrote together on I'll Kiss You, an experience Cyndi found incredibly daunting as it was the first time she wrote a song with someone that she hadn't met before.
9.He's So Unusual
At just 46 seconds long, He's So Unusual is more an interlude/intro to Yeah Yeah than a track in its own right. A comic take on Helen Kane's 1929 song from the film Sweetie, the track is included as an in-joke to Cyndi's band. Whilst recording in Philadelphia, the band and Cyndi would unwind in a bar where Cyndi would perform rock songs in the style of old movie stars such as Ethel Mermen. Her Betty-Boop-esque He's So Unusual is a reference to those nights in Philadephia.
10.Yeah Yeah
Bringing the album to a close is a rousing Yeah Yeah, a cover of a single by Swedish singer/songwriter Mikael Rickfors from his 1981 album Tender Turns Tuff. With its driving beat, ska synths and effervescent chorus, the upbeat track is the perfect summation of the eclectic sounds and styles featured on the album.
---
She's So Unusual's success was sustained over the course of the next two years. As well as a mammoth US tour – the Fun Tour, Cyndi enjoyed a string of hit singles including Time After Time (her first US No.1 hit single), She Bop, All Through The Night and Money Changes Everything, all of which helped the album notch up eventual sales of 22 million copies worldwide and earn Cyndi a host of accolades including Grammys, MTV Awards and American Music Awards. Following the ceremony of the latter in 1985, Cyndi joined a host of music's biggest names to record USA For Africa's We Are The World, on which she was one of the most prominent voices.


A constant presence on MTV due to her gloriously eccentric and endlessly entertaining videos, Cyndi also captured the attention of film maker Steven Spielberg, who asked her to write the soundtrack to his blockbuster,
The Goonies
, in which she also made a brief appearance.
Reflecting on the record that made her a star when discussing its 30th Anniversary Deluxe Edition, Cyndi said she was proud of the album and what it represented.
"It empowered all us freaks − we stood up and showed them how many of us there really were. It wasn't 100 per cent what I wanted − I was only allowed to contribute a few songs that I had written, but the sound and the cover and the videos we made for the album, I was left alone to create those, and that was really cool. I'm proud to have made a record that has lasted so long." – Cyndi Lauper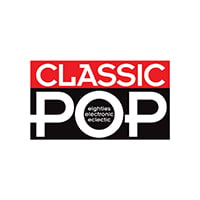 Classic Pop
Classic Pop magazine is the ultimate celebration of great pop and chart music across the decades with in-depth interviews with top artists, features, news and reviews. From pop to indie and new wave to electronic music – it's all here...