Pet Shop Boys – Nightlife, Release and Fundamental review
By Classic Pop | September 25, 2017
Tennant and Lowe kick-start mammoth project featuring expanded reissues of some
of their best work… a treasure trove of goodies for PSB fans
Parlophone
4/5
These three Pet Shop Boys albums – their seventh, eighth and ninth long-players – are part of a release programme with the overarching title of Catalogue: 1985-2012. It involves the reissue of all their studio albums released on Parlophone, i.e. all but the last two (2013's Electric and 2016's Super, which came out courtesy of Kobalt). Each album will be remastered and accompanied by Further Listening LPs including bonus tracks, many released for the first time either on CD or, literally (surely that's a PSBs album title in waiting: Literally ). Watch out, too, for demos created in the same period of time as each album, as well as PSBs' own remixes of their tracks.
It's worth pointing out here that Please, Actually, Introspective, Behaviour, Very and Bilingual were already afforded the grand reissue treatment back in 2001, when they were all appended with bonus Further Listening albums, but these are now being newly remastered with their original tracklistings for this project. All – including the aforementioned 2001 reissues, presumably (we didn't have finished copies at the time of going to press) – will also come packaged with an extensive booklet, in which Neil Tennant and Chris Lowe discuss each song, illustrated with archive photographs.
The reissue series begins with Nightlife, Release and Fundamental, from 1999, 2002 and 2006. The first of these was their lushly orchestrated collaboration with producers Rollo, Craig Armstrong and David Morales, who give the album a darkly cinematic sheen. It now comes with two CDs of unreleased tracks such as Tall Thin Men and For All Of Us as well as demo versions of Vampires, Call Me Old-Fashioned and Radiophonic.
Release is the one featuring Johnny Marr on guitar; indeed, computers were used to replicate "real instrument" sounds, and a song like I Get Along marks a first for the duo in that it bears the influence of 60s songcraft, which will either please or horrify listeners, depending on your stance, while Birthday Boy appropriately sounds like a Smiths B-side. The two Further Listening albums here include Motoring, The Night Is A Time To Explore Who You Are, Girl, Run and Reunion and, most notably, a previously-unreleased cover version of Gilbert O'Sullivan's Alone Again, Naturally featuring Elton John.
The third PSB album in this batch, Fundamental, was their first team-up with producer Trevor Horn since 1988's Left To My Own Devices – his presence behind the recording console is evinced by the magniloquent orchestration on Numb and The Sodom And Gomorrah Show. Extra tracks on this include Ring Road, One-Way Street and Dancing In The Dusk. Somewhat adrift of their imperial phase, perhaps, but still worthy of inspection (Inspection: their collection of alternate mixes, will be released in the autumn).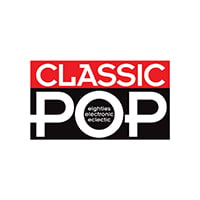 Classic Pop
Classic Pop magazine is the ultimate celebration of great pop and chart music across the decades with in-depth interviews with top artists, features, news and reviews. From pop to indie and new wave to electronic music – it's all here...