There's never been a better time to curl up with a good book, so check out some of our top page-turning recommendations…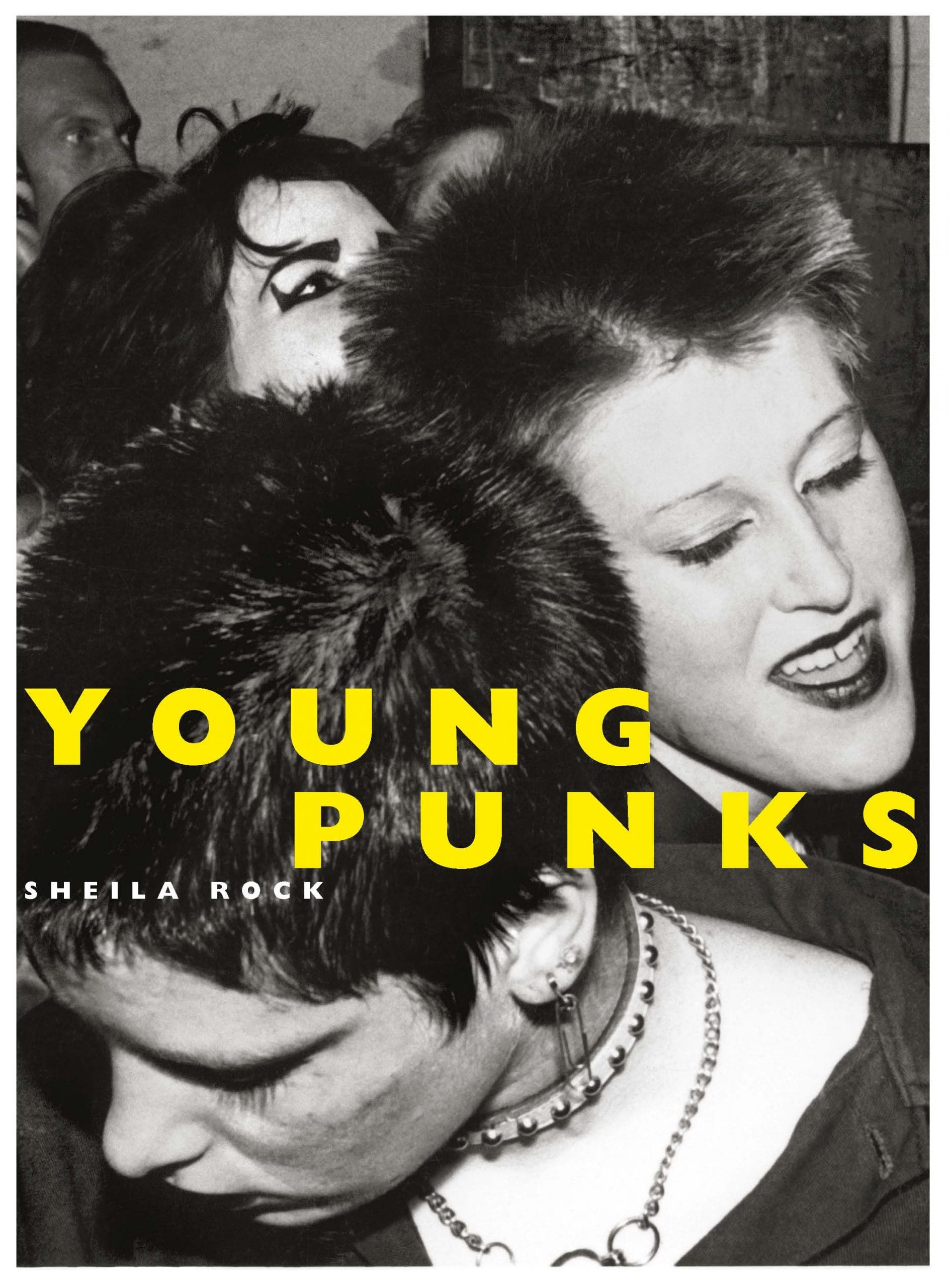 Sheila Rocks – Young Punks
7/10
One of the most striking things when scanning the pages of photographer Sheila Rock's punk retrospective Young Punks is how fresh and contemporary many of the images are despite some being almost 50 years old. As one of the principle photographers that helped found The Face magazine, Sheila was a defining voice of the celebrated publication, shooting three of its first 10 covers.
Divided into chapters headed Fashion, Tribe, Music, Scene, Influence and Legacy, the book trains its lens on the everyday folk who helped establish punk as the fashion, cultural and political movement it went on to become as well as on future icons such as The Clash, Sex Pistols, The Jam, Siouxsie And The Banshees, Don Letts, Billy Idol, Steve Strange and Chrissie Hynde. In addition to the famous faces, Young Punks celebrates the hangouts and shops which served as havens of creativity and self-expression such as Acme Attractions, Boy London, Sex and Let It Rock.
Though the pictures tell the story of punk perfectly, the addition of an interview with Sheila, contributions from some of her subjects and collaborators and an introduction from Nick Logan contextualise, explain and illustrate just how influential punk was and continues to be. Though there's little doubt that punk epitomised a moment in time, many of Rock's stunning photographs are resolutely timeless.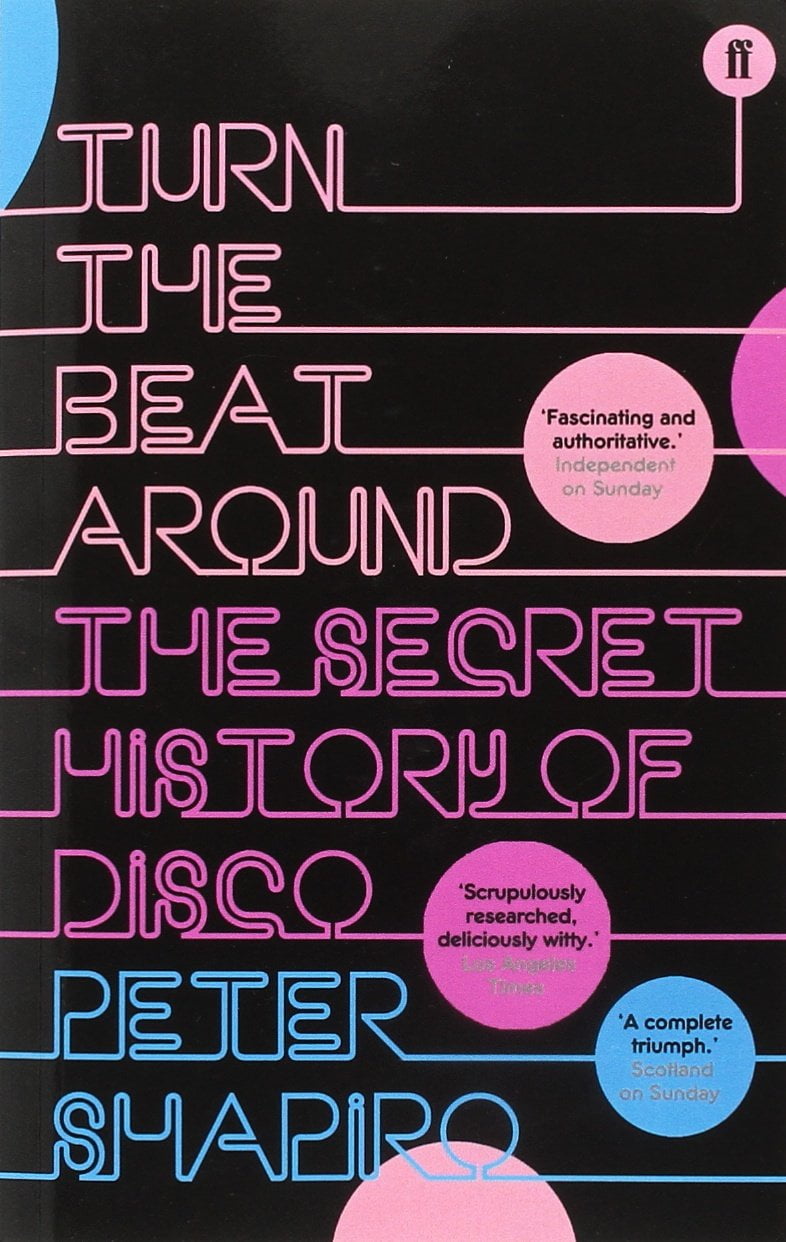 Peter Shapiro – Turn The Beat Around: The Secret History Of Disco
8/10
The latest in Faber's greatest hits series of classic pop and rock reads to receive the reprint treatment is Peter Shapiro's scrupulously researched history of disco. While looking back to its 70s heyday, the inclination is to limit that to the hallowed diamond-drenched debauchery of disco mecca Studio 54 and its celebrities-behaving-badly clientele. 
Turn The Beat Around bucks that trend, delving deep to explore its inception, cultural commentary and musical merit. Tracing the history of disco from its unifying sound of New York's silent majority of the gay, black and Latino communities to boundary-breaking cultural phenomenon, Shapiro explores the musical merit, political presence and style statements of the genre unfairly dubbed "the music that taste forgot" and attempts to award it the merit
that it deserves.
Transcending the Big Apple, Turn The Beat Around follows the disco train's journey around the world to cities such as Chicago, Detroit, London, Manchester and Rome and examines how they all took the genesis of the sound to produce their own versions including house, Italo-disco and techno. With the book first published in 1999, a sequel or afterword is now warranted to capture the past two decades of a musical genre for which the beat still goes on.
Chris Heath – Pet Shop Boys, Literally & Pet Shop Boys vs America
10/10
Having been long out of print and previously commanding huge sums on internet auction sites and specialist book sellers, Pet Shop Boys, Literally and Pet Shop Boys Versus America – two volumes that redefined the music biography genre – have finally been reprinted and republished. They're as indispensable now as when first published three decades ago. Written by former Smash Hits scribe Chris Heath, both books are candid, hilarious and revealing (well, as revealing as Pet Shop Boys allowed them to be), akin to jumping in a time machine back to 1989.
Taking place at a transformative point in the duo's career, Pet Shop Boys, Literally catches up with Neil and Chris as they hit the road for the first time. Though harangued into playing live by fans, they constantly reiterate that it's an experiment to see if they can tour, one purely for their own benefit rather than an appeasement to their supporters who they treat with equal parts fascination and disdain – with acerbic and hilarious results.
They only get away with such behaviour by being equally self-critical and deprecatory towards themselves and their peers at the same time. 
Gloriously gossipy, Bros, Wendy James, Sonia and many others receive the Pet Shop Boys treatment while cameos from erstwhile friend and drinking partner Janet Street-Porter provide many an entertaining episode including how she inspired the title of the PSB-produced Results album for Liza Minnelli.
Gleaning his priceless pearls of PSB wisdom via direct interviews and by his superb observational skills for highlighting the essence of one of pop's enduring and unusual partnerships, Heath documents their unique perspective in glorious detail, lending the reader his ear to eavesdrop on the inner sanctum of the Pet Shop Boys as they tour Hong Kong, Japan and the UK.
The second instalment, Pet Shop Boys Versus America, is very much a continuation of Literally, trailing them Stateside as they attempt to dispel their eccentric image, only to find themselves unwittingly exacerbating it. Though sharing a mother tongue, in Versus America they appear to be in alien territory more in the US than they were in the Far East; encounters with celebrities such as Axl Rose and Steven Spielberg provide two of many unexpected moments.
Both books have been reprinted in beautifully designed volumes, with Neil the cover star of Literally and Chris for Versus America. And both titles feature new introductions from the duo as well as the original reportage shots taken by photographers Lawrence Watson and Pennie Smith. Setting a benchmark for biographies, the two volumes provide a commentary you wish had continued for the following 30 years, too. Engrossing stuff. 
Mark Lindores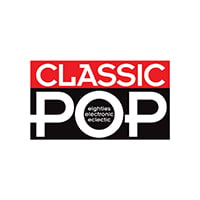 Classic Pop
Classic Pop magazine is the ultimate celebration of great pop and chart music across the decades with in-depth interviews with top artists, features, news and reviews. From pop to indie and new wave to electronic music – it's all here...