Reissue Review: Various Artists – Birth Of A Nation – Inevitable Records: An Independent Liverpool 1979-1986
It never attracted the acclaim or profile of a Factory or Postcard, but Inevitable Records was a valuable conduit for Liverpool indie music in the late 1970s and early 1980s.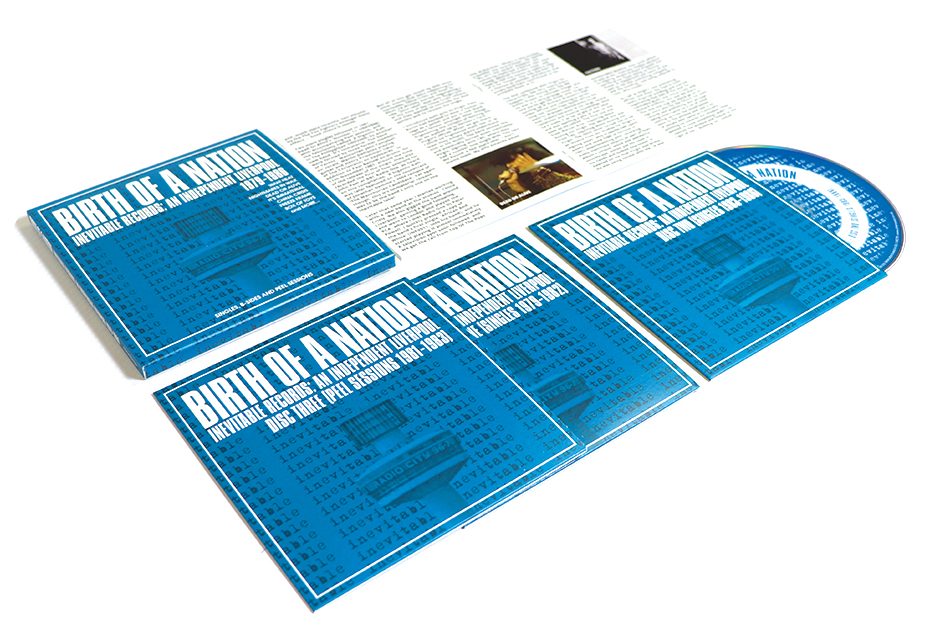 Following up last year's Revolutionary Spirit: The Sound Of Liverpool 1976-1988, this 3CD set of singles, B-sides and Peel sessions is a similarly mixed bag. Unlike its predecessor, there are no Bunnymen, Teardrop Explodes, La's or Frankie Goes To Hollywood, but plenty of other prime nuggets.
It's a must for Pete Burns fans, with a wealth of Nightmares In Wax and Dead Or Alive material including the three tracks on NIW's debut (and only) release, 1980's Birth Of A Nation EP.
Wah! Heat feature large, with four tracks including the throbbing Joe, as do ahead-of-their-time art-rockers and perennial Peel faves It's Immaterial. China Crisis' African And White, which used to send Peel's Radio 1 colleague Peter Powell wild with joy, is a welcome inclusion.
There's a little more of the mildly funky Freeze Frame than is truly needed, and it's no surprise The Builders and Venus Adore have long since passed into oblivion. But it's a cool snapshot of a time, and a mindset, long gone.
7/10
Ian Gittins
*review contains affiliate links
Comments
comments