Over the years, Eurythmics have moved from post-punk to a soulful synth-pop sound that thrilled millions. Steve Harnell takes an in-depth look at their studio long-players…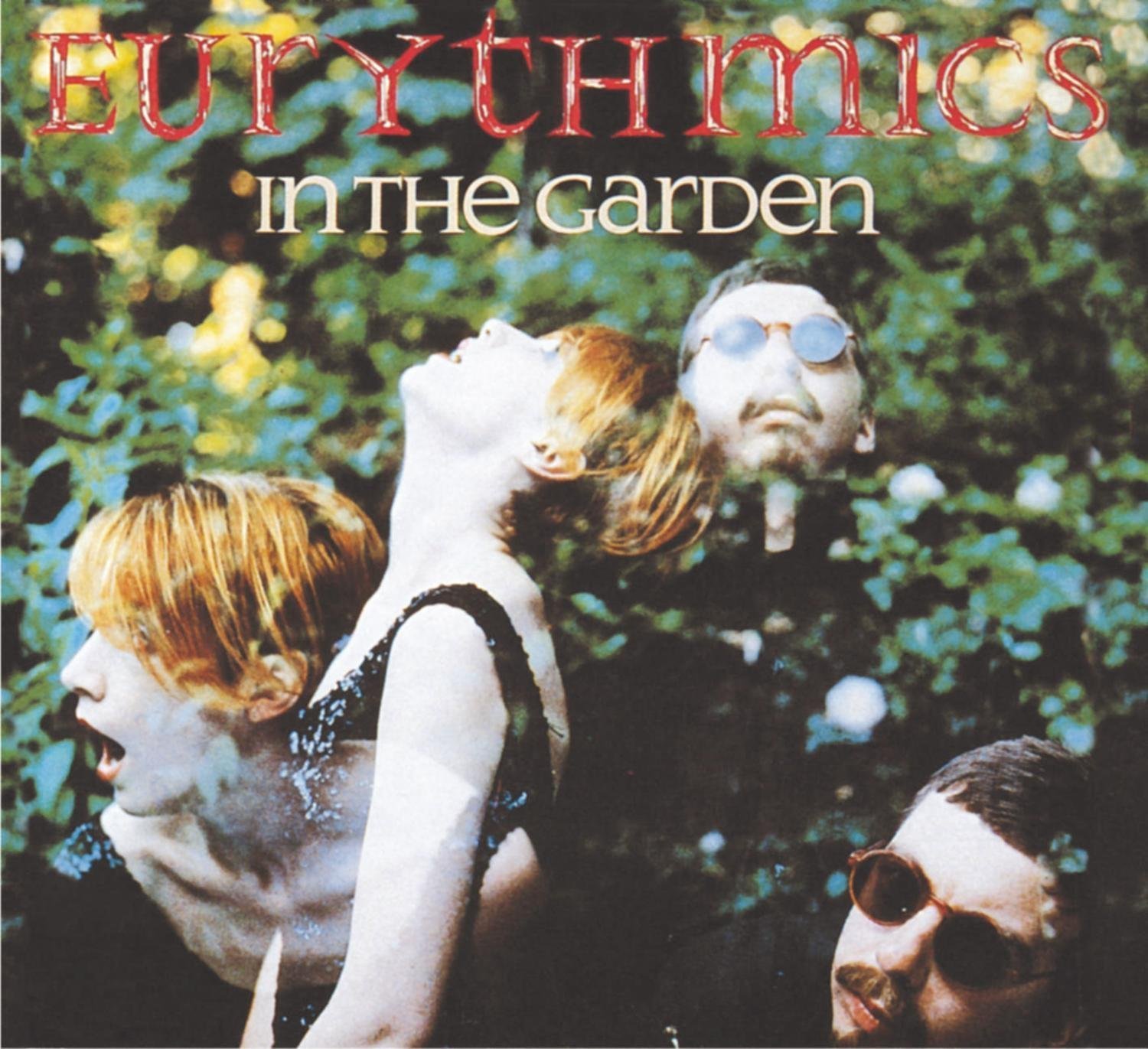 Released: October 1981
Label: RCA
Teaming up once again with legendary producer Conny Plank who they'd worked with previously in The Tourists, Annie Lennox and Dave Stewart's first step as Eurythmics is a bracing shot in the arm for those expecting their cultured synth-soul style that would bring them worldwide fame.
Instead, their Cologne-recorded debut In The Garden is a gutsy post-punk collection that boasts muscle, angular riffs, as well as soulful vocals.
Its adventurous Krautrock producer Plank was already a veteran of Kraftwerk's iconic Autobahn as well as fellow German acts Neu and Cluster.
Samples thread their way through English Summer – chirping crickets, a fire engine and children playing – in a near Pink Floyd-style sound collage, though the most striking thing about this opener is its dark, brooding backing track.
There's the brusque guitar stomp of Belinda with Lennox's multi-layered vocals sitting atop some post-punk guitars and heavy riffing of Stewart. It feels like a more refined cousin of Keith Levene's razorcut riffing on PiL's Public Image single from three years earlier.
'In the garden is a gutsy post-punk collection that boasts muscle, angular riffs and soulful vocals'
The icy synth textures of Take Me To Your Heart prove to be the first signpost to their eventual electronic direction and the wonderfully stark intro to She's Invisible Now, while a bit dated these days, also hints at the roadmap ahead. A clear homage to Kraftwerk, there's an almost Kubrickian tone to the lyrics which tell of a woman subsumed by technology: "She's a mathematician; Calculator, Counting daily; Counting forever."
The frantic squall of Caveman Head is a highlight, a dizzying mix of skittering drums, spiralling guitars and a woozy vocal from Lennox. Meanwhile, the French language oddity Sing-Sing's keyboard refrain is certainly on nodding acquaintance with Gary Numan's Cars.
Plank's pulling power meant that D.A.F. drummer Robert Görl came on board to supply the motorik groove alongside Can duo Holger Czukay and Jaki Liebezeit. Blondie's Clem Burke also contributed to the album.
Although In The Garden failed to chart, both Stewart and Lennox view the recording experience fondly. Dave told Classic Pop in 2018: "Conny just blew my mind because he reinforced the notion that it's best if you don't know what you're doing. There are no rules." Lennox agreed, adding: "Conny was so special. The air was thick with experimentation. You entered the studio door and it was like you'd stepped into another landscape."
In The Garden now stands as one of their most underrated efforts. At least Smash Hits' Tim de Lisle got it when it was released. His review said: "The ex-Tourists pack their bags and leave the safe pastures of pure English pop for the electronic delights of Cologne and superstar producer Conny Plank. On the way, they mug up on their Foxx, Bowie and Joy Division without forgetting their own roots, and the result is an intelligent, accessible first album."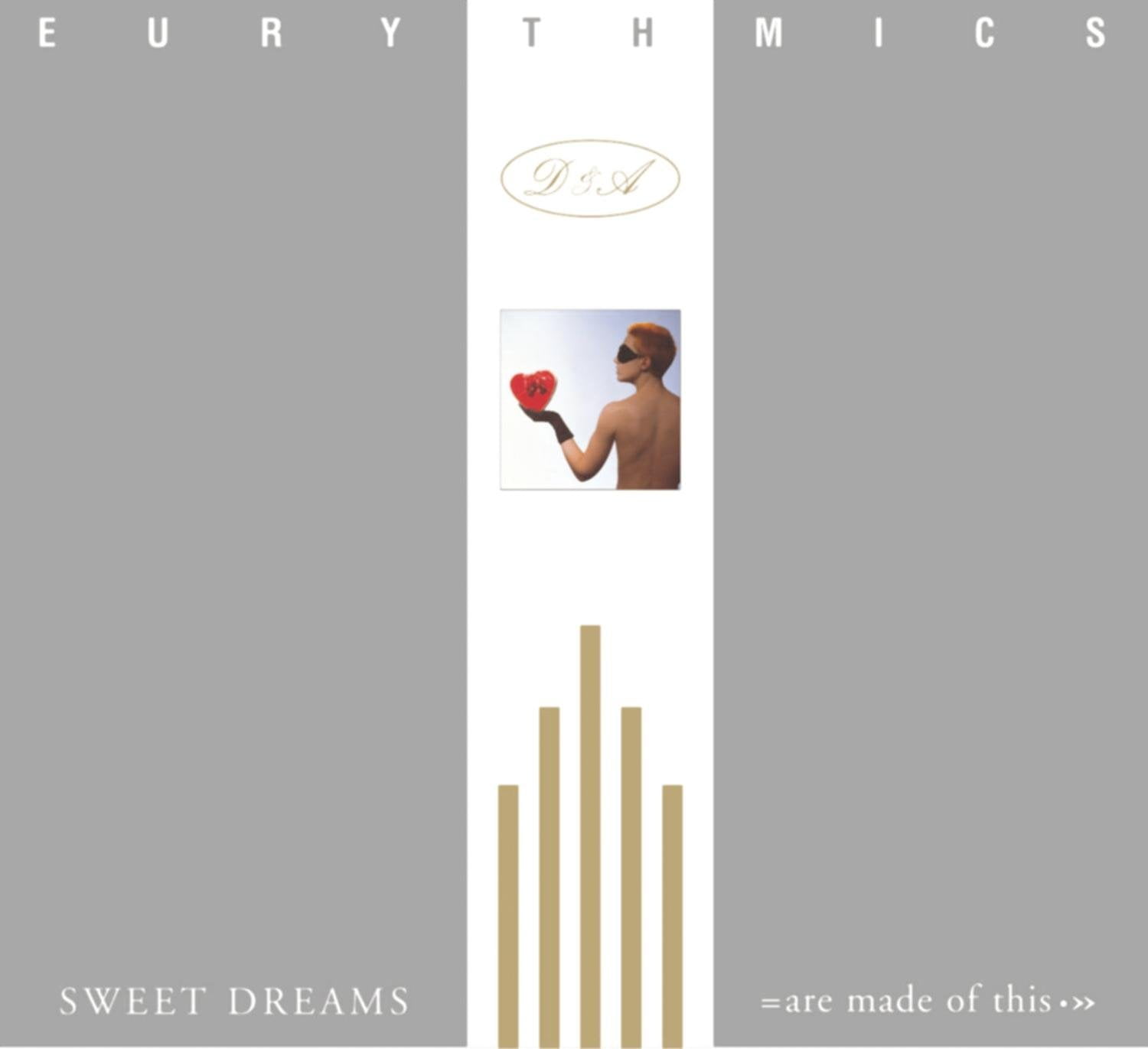 Released: January 1983
Label: RCA
Chart Position: UK No. 3 US No.15
We have Dave Stewart's powers of persuasion and an understanding bank manager to thank for making Eurythmics' breakthrough success a reality. With In The Garden failing to make a dent in the charts, it took one last-ditch injection of cash to set them up with a range of new synths and a drum machine to forge a dramatic new direction, described by Stewart as "cold, European, hard, tough-sounding synthesisers with a soulful voice."
Annie and Dave took the lessons and electronic sound they discovered in Germany with Conny Plank and melded it to an instinctive British pop sensibility for their second studio album. Stewart ditched the guitars and taught himself how to program and play keyboards from scratch.
Renting a room above a picture framing shop in Chalk Farm, London, the pair set about exploring new sonic terrain. Free of the constraints of working against the clock in the studio, they were able to take their time and learn as they went along.
'They took the lessons learned in Germany and melded it to an instinctive British pop sensibility'
Bizarrely, despite the title track being an obvious choice for a single, they released three others first as 7″s. All failed to chart. But when Sweet Dreams (Are Made Of This) made No.2, it turned the duo's world around.  Like the title track, outstanding opener Love Is A Stranger manages to beguile without possessing a conventional chorus while the intriguing I've Got An Angel is a proto-Ibiza anthem, full of tribal drums, fizzing percussion and yelps.
Scritti Politti's Green Gartside guests on pulsing electro stomper Wrap It Up and Lennox's wonderful vocals bring the melody of I Could Give You (A Mirror) to life.
Somebody Told Me boasts an almost John Carpenter-esque gravitas to its haunted backing track before the mesmerising This City Never Sleeps takes over. Kim Basinger's onanistic turn in 9½ Weeks to this closing tune remains an indelible image of 80s sexiness.
Sweet Dreams went Top Five in the UK and made the US Top 20, breaking them as a chart pop act worldwide and launching them to superstardom.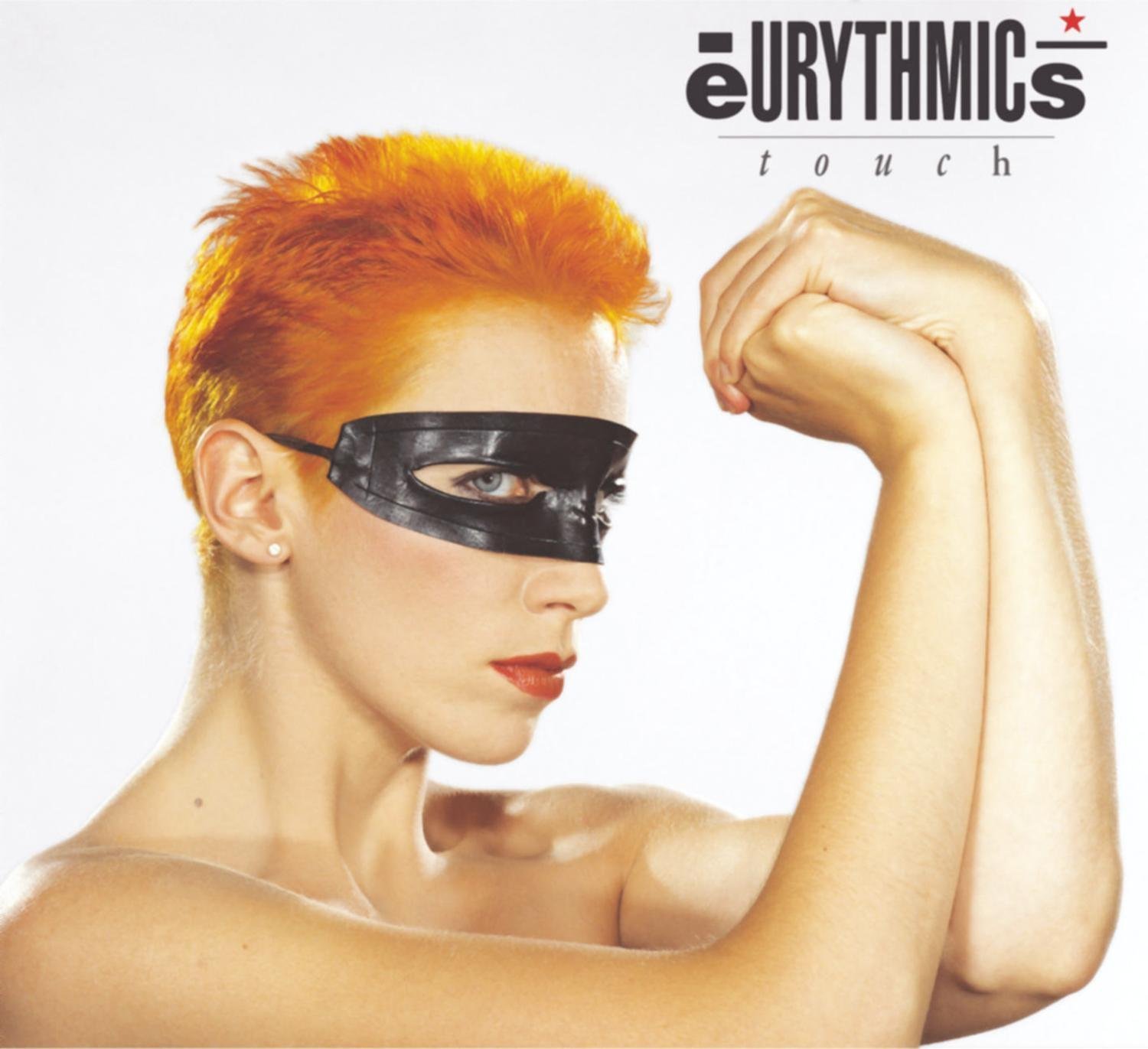 Released: November 1983
Label: RCA
Chart Position: UK No.1 US No.7
The Sweet Dreams album spawned a phenomenon, with Annie and Dave swept away in the eye of a pop hurricane. Now one of the most iconic duos on the planet, Touch was written on the road during Eurythmics' global Sweet Dreams Tour, then recorded and mixed in just three weeks at their London studio, The Church.
If this was something of a rush job when compared to the leisurely pace of its predecessor, then the pair made it look easy. Their lo-fi approach meant that the synths and drum machines needed in the writing process were easily transportable; hotel rooms around the world became their new testing grounds.
Always the masters of starting albums on a stand-out track, opener Here Comes The Rain Again was no exception. With dramatic stabbing strings courtesy of arranger Michael Kamen, the lyrics were inspired by an argument that Dave and Annie had while on a songwriting retreat at the Columbus Hotel in New York.
'Touch was written on the road during their world tour then recorded in just three weeks'
The wriggling electro groove of Regrets is fleshed out with slap bass and, gradually, the introduction of bursts of Latin brass; the duo's sonic horizons were changing as they took on influences gleaned from traversing the globe on tour.
Similarly influenced by their live work is the joyous Right By Your Side – a departure for the duo – which incorporates calypso elements including synthesized steel drums, a marimba and a horn section.
Dub textures add interest to Cool Blue although the song is dwarfed in statue and relegated to relative filler when measured against next track Who's That Girl?, a gorgeous, poised synth ballad with Lennox cast in the role of a jealous lover interrogating her cheating partner. The First Cut is an exercise in sinewy 80s white funk and the detached Aqua another example of an eviscerating Annie laying bare a relationship in crisis or decay. Lennox's inimitable vocals pair wonderfully with the Kraftwerk electronica of epic closer Paint A Rumour. Despite the pressures of writing to such tight schedules, Annie and Dave rarely drop the ball here. A strong effort.
Released: November 1984
Label: RCA
Chart Position: UK No.23 US No.93
In a snub that recalls Stanley Kubrick ditching Alex North's score for 2001: A Space Odyssey and replacing it with his own selection of classical composers, Eurythmics' soundtrack to the John Hurt-starring Nineteen Eighty-Four was similarly disliked by the movie's director Michael Radford. The latter claimed the duo's mostly instrumental soundtrack was foisted upon him by studio bosses and he later released a director's cut with an entirely different orchestral score.
A wholly Lennox and Stewart-performed affair, Dave boldly described the duo's work here as "Kraftwerk meets African tribal meets Booker T and the MGs".
The stuttering Sexcrime (Nineteen Eighty-Four) is the most obviously commercial cut but instrumental tracks such as the delicate Winston's Diary and beat-heavy Doubleplusgood capture the essence of the movie. The pulsing electronica of Ministry Of Love and expansive Room 101 also impress on an interesting outlier that often goes overlooked within the duo's imperial phase.
Radford missed a trick with his more traditional replacement soundtrack; George Orwell would undoubtedly have poured scorn on his conservatism.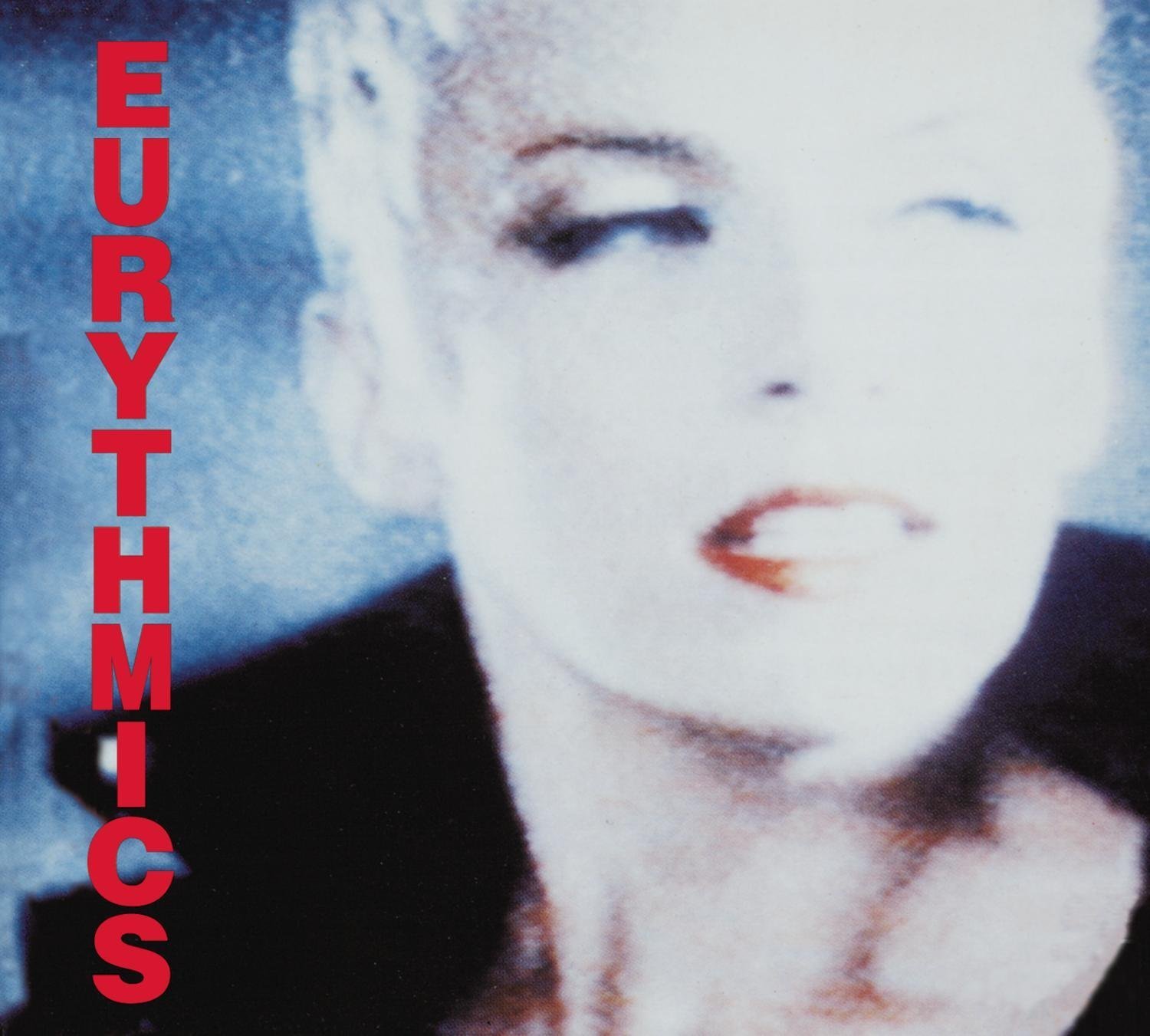 Released: April 1985
Label: RCA
Chart Position: UK No.3 US No.9
Tweaking their original template considerably to dial down the electro and turn up the soul, this guest-packed fourth studio album would go on to be the biggest seller of Eurythmics' career.
There's a distinct Motown influence on this consistently fine collection that also sees Stewart rock out with his foot on the monitors.
They begin, once again, with another barnstorming opener; the soulful stomper Would I Lie To You? and follow it with the similarly outstanding There Must Be An Angel (Playing With My Heart), featuring a trademark harmonica solo from Stevie Wonder; proof that the duo were now dining at pop's top table. The ethereal mid-tempo ballad brings back the synths for a joyous ode to new love – Lennox effortlessly moves to the outer limits of her range as her vocals soar suitably skywards.
'Dialling down the electro and turning up the soul, this was the duo's biggest-selling album'
Annie's position as one of the pre-eminent vocalists of her era was underlined and confirmed when she goes toe to toe with the Queen of Soul, Aretha Franklin, for the stirring anthem of female empowerment Sisters Are Doin' It For Themselves, which also featured Tom Petty's Heartbreakers – a backing band without equal.
The fourth hit single from the album, It's Alright (Baby's Coming Back) – one of their very best that just seems to improve with age – showed the strength in depth here but there's very little elsewhere that doesn't pass muster. The chugging pop-rocker I Love You Like A Ball And Chain adds grit to the mix and there's a pause for breath on the world music vibes of Conditioned Soul. Elvis Costello provides backing vocals on Adrian, although he's so prominent in the mix that it almost feels like a duet.
With Annie suffering from nodules on her vocal cords, Eurythmics didn't tour Be Yourself Tonight. If they did, who knows how much bigger they would have become.
Lennox's health problems also meant the pair were unable to play at Live Aid, missing out on another potentially career-defining moment.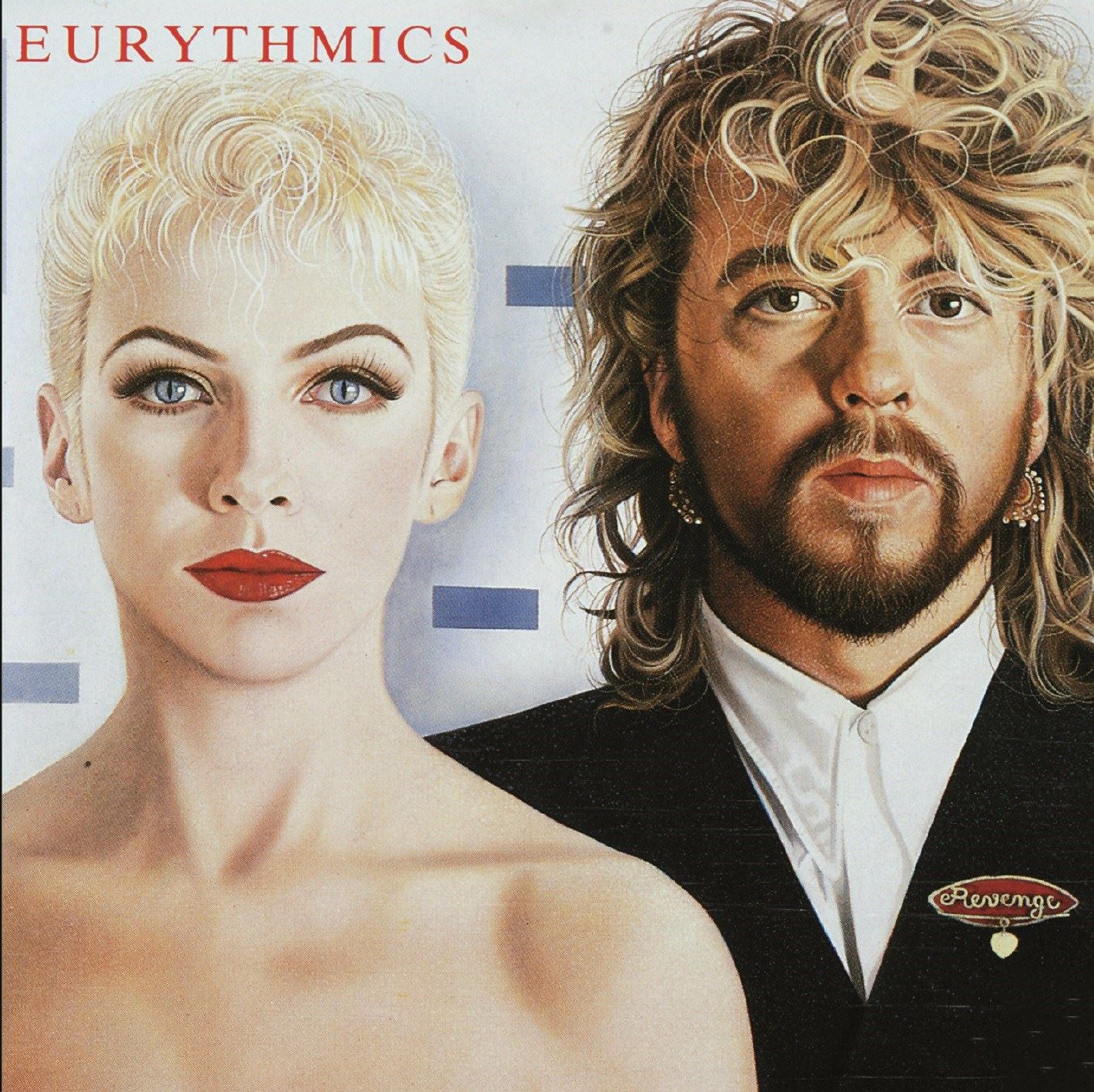 Released: June 1986
Label: RCA
Chart Position: UK No.3 US No.12
Dave wrestles the sound of Eurythmics away from Annie here to fully indulge his rawk fantasies. More guitar-heavy than anything they'd previously created, Revenge was Eurythmics at their toughest.
Blondie's Clem Burke adds some extra thud, manning the drum stool throughout. Missionary Man kicks off in a bluesy harmonica-infused squall that could have come from the pen of The The's Matt Johnson.
There was delicacy amidst the bluster, though, with the Phil Spector-ish girl group soul stylings of Thorn In My Side; Annie's talkie bit "You gave me such a bad time, tried to hurt me but now I know…" would not be out of place on a Ronettes 7″.
'More guitar-heavy than anything they'd previously created, this was Eurythmics at their toughest'
Straight-ahead pop-rocker When Tomorrow Comes boasts Springsteen-esque Born To Run sax and waltzing ballad Miracle Of Love, while  atypically cloying from the usually edgy duo, stills features a fine, stirring vocal from Lennox. The slight Let's Go is little better than filler despite its wriggling harmonica solo and Take Your Pain Away bashes away without going anywhere in particular.
As Stewart admitted to Classic Pop last year, his relocation to the US and the realisation that they were needing to create an expansive sound to cater for their megastardom; fundamentally changed the duo: "We were taking influences from American music and thinking 'We're going to have to play this in stadiums and arenas. That's how we came up with Thorn In My Side and Missionary Man. Revenge wasn't so huge in Britain because it was so American sounding."The military drumming of odd closer I Remember You at least serves up some sonic diversity.
Rolling Stone magazine's Mark Coleman wasn't a fan, writing upon its release: "Revenge is a bitter disappointment. For the first time in five [studio] albums, Eurythmics sound conventional [and] are barely able to bring their new LP to a boil; after its first song, Revenge simmers on low heat."
It was time for Eurythmics to regroup, rethink and reinvent.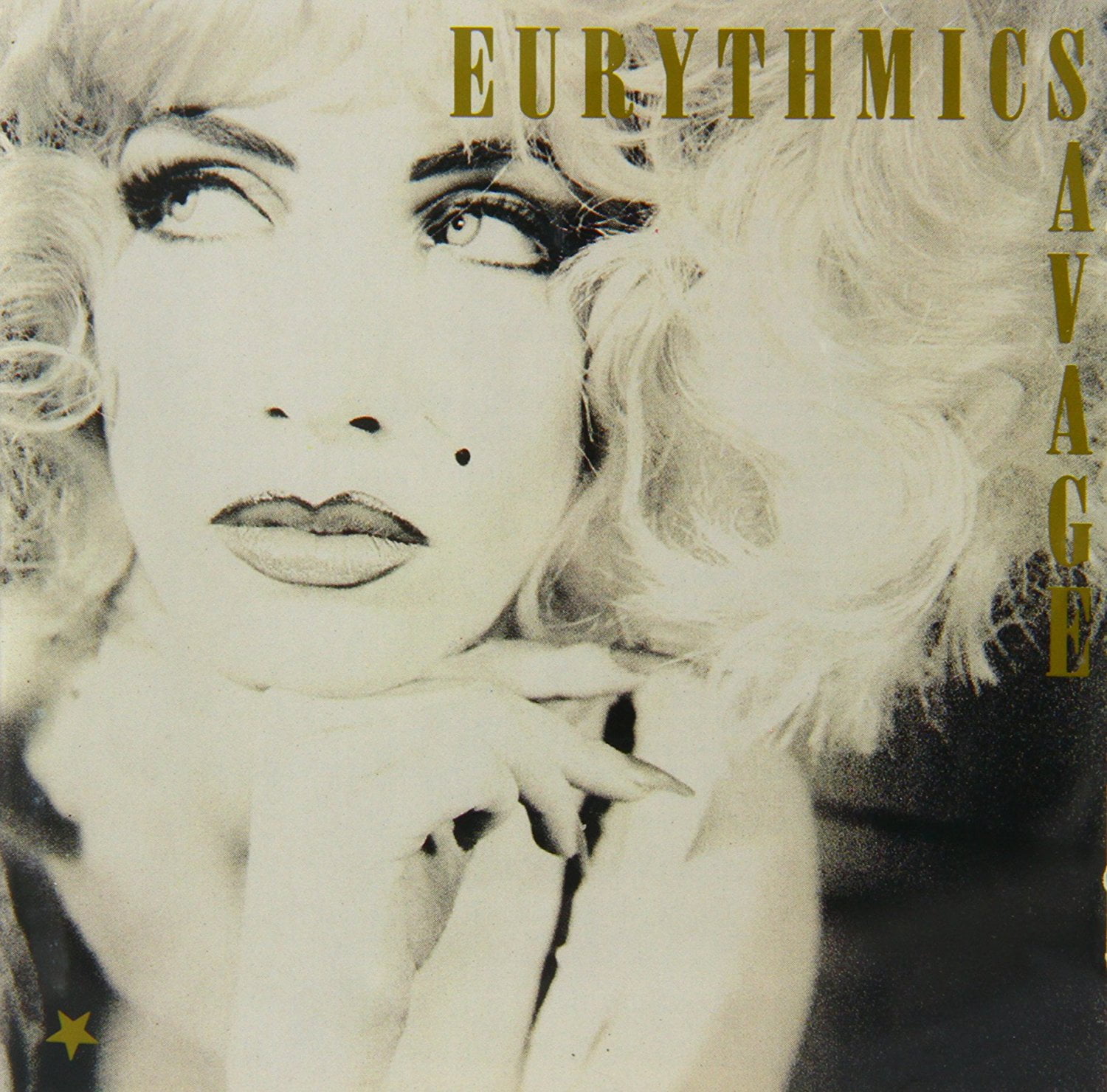 Released: November 1987
Label: RCA
Chart Position: UK No.7 US No.41
After playing to the galleries with the crowd-pleasing Revenge, Eurythmics took a left-turn for its successor. "We did the classic Dave and Annie thing of like 'let's make a really obscure electronic album again,'" Stewart told Classic Pop.
Savage may be the least commercially successful of the albums following their breakthrough, but it remains the favourite of the duo. In recent years it's been reappraised and lauded for its experimental sense of adventure. "One journalist wrote how it was a masterpiece, and how people never recognised it as the most extraordinary piece of music of its time. It's certainly our darkest record – that and 1984. They're the two albums I feel very connected with," Annie added.
The post-punk sensibilities of their debut album once again come to the fore, not in terms of instrumentation, but in the sense that Annie and Dave are working in a vacuum, disregarding what has become expected of them. Stewart recorded the music with the assistance of drummer Olle Romo at a château in Normandy before forwarding the master tapes to Lennox to add lyrics in Paris.
'Their least successful LP commercially, it nevertheless remains the pair's favourite'
Opening song Beethoven (I Love To Listen To) is a bold slice of avant-garde electronic pop with Annie hamming it up as a plummy narrator during its spoken word sections. It's one of the most intriguing cuts of their latter era and proof that they were still risk-takers at heart.
Following the break-up of her first marriage, Lennox's lyrics were becoming increasingly bleak here. The upbeat pop froth backing to Do You Want To Break Up? is in stark contrast to its dark lyrics: "I've got a heavy heart, Got a heart filled full of lead. Pocket full of heartache (car crash in my head)."
Annie's vocals are at their most angelic on You Have Place A Chill In My Heart, which shows defiance in the face of adversity and Shame remains one of their most underrated singles. There's a Hot Stuff-era Stonesy swagger to I Need A Man and an intriguing minimalism to the avant garde Heaven. The half a capella Brand New Day closes an album that's now ripe for reassessment.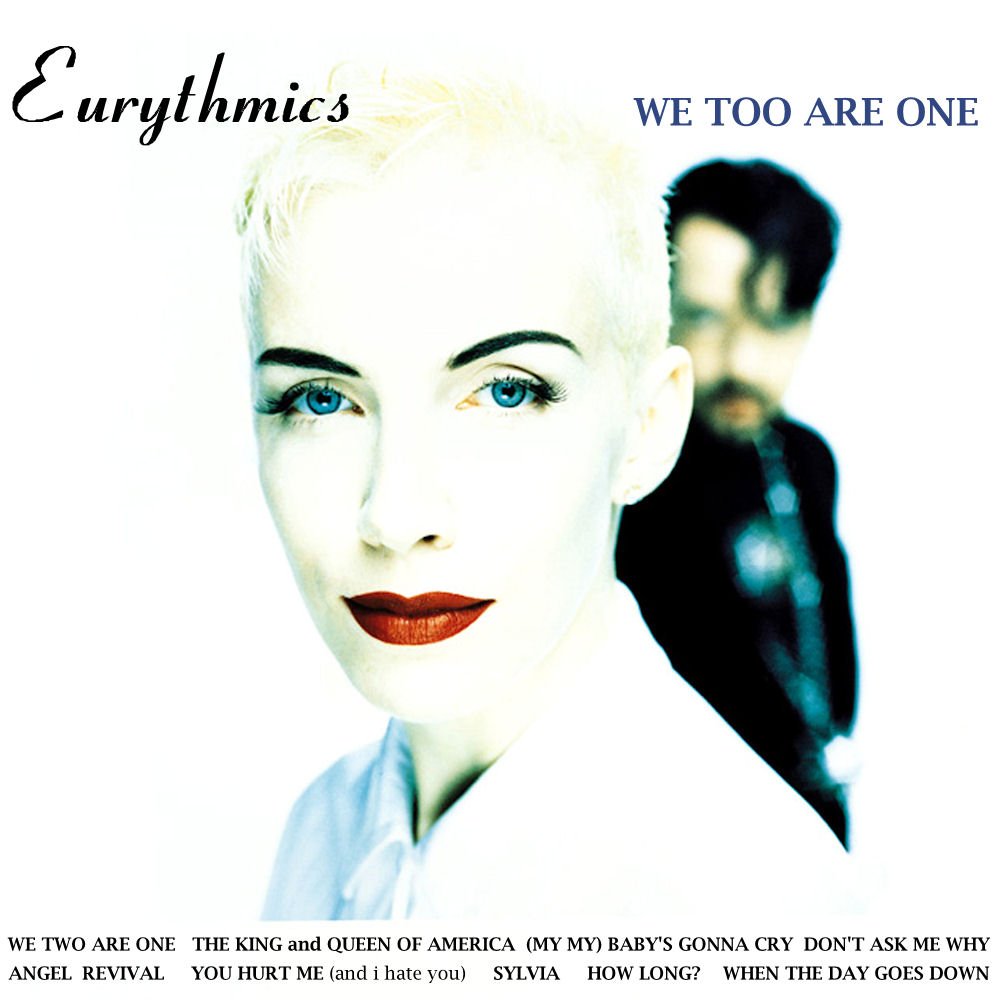 Released: September 1989
Label: RCA
Chart Position: UK No.1 US No.34
The final studio album before a 10-year hiatus. "We were struggling to create music. We were struggling to be in the same room. We needed to get away from each other," Annie told Classic Pop. The sense of the duo going through the motions is tangible here.
"We were living different lives and having children. Coming together to make that album was tricky, the title was interesting and ironic," Dave added.
After the commercial failure of Savage, this is a return to the brassy R&B of Be Yourself Tonight and Revenge but with less success. Despite the far from harmonious circumstances of its creation, flashes of brilliance still remain in places.
Lennox's way with a heart-tugging ballad, which she would go on to refine in her solo career, comes to the fore on album stand-out Angel, which was inspired by the death of her aunt.
"We were struggling to create music. We were struggling to be in the same room."
The blistering You Hurt Me (And I Hate You), hints at the behind-the-scenes fracturing of Dave and Annie's working relationship even if the latter was only subconsciously channelling her angst into song form. Elsewhere, the pop-rock title track puts on a show of solidarity for the public and Lennox rails against the cult of personality in the US on a biting The King And Queen Of America.
"I'm very curious about what success is and wonder why people won't look at it more critically," Annie told the Chicago Tribune's Stephen Holden around the time of the album's release – you can sense that her frustration at living life on the pop merry-go-round was taking its toll. Don't Ask Me Why is the pained heart of this album, fraught, melancholic and self-lacerating.     (My My) Baby's Gonna Cry sounds like a derivative Roxette knock-off – steady enough but predictable and phoned in. The workmanlike Revival builds to a decent chorus, but Annie's lyrics sound uninspired.
Two limp ballads, How Long? and When The Day Goes Down, meant the duo ended the 80s on a whimper rather than the bang they deserved. The pair's relationship was always at the core of their best work – when that had fully fractured they were running on empty.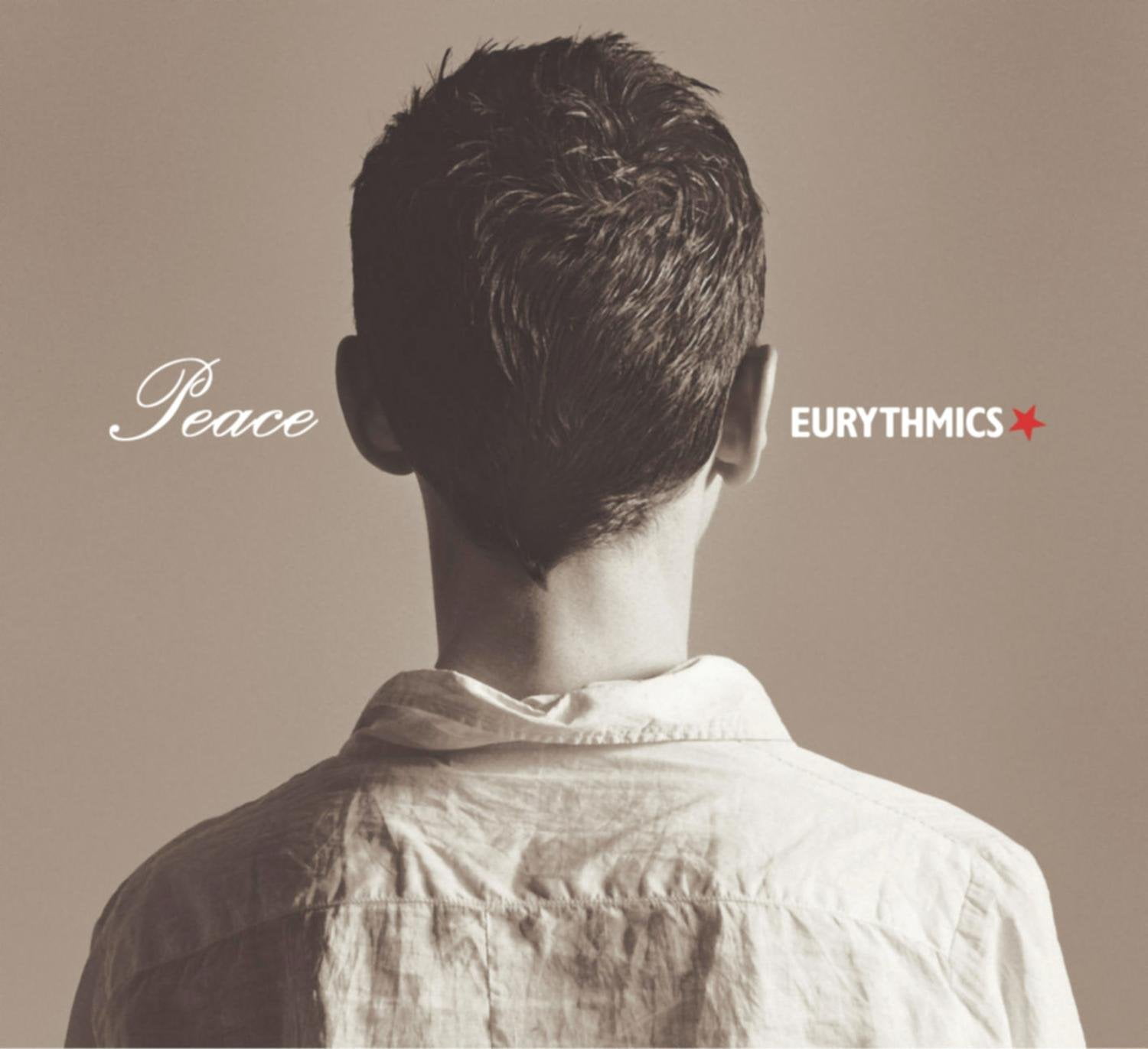 Released: October 1999
Label: RCA
Chart Position: UK No.4 US No. 25
Released a decade after 1989's We Too Are One, the duo's eighth studio album's title not only reflected Annie and Dave's rapprochement but also an outward-looking concern with global conflicts and world peace – it was promoted with a concert on Greenpeace's Rainbow Warrior II. Profits from a world tour went to Greenpeace and Amnesty International. You get the feeling that Lennox only agreed to reform the duo if some greater good was achieved for causes close to her heart.
Peace is a polished collection of late-90s AOR pop. There's a cute nod to Sweet Dreams in the coda of opener 17 Again as if to acknowledge that they'd come full circle. There's also the polite guitar pop-rock of Power To The Meek and the acoustic introspection of Beautiful Child.
The Burt Bacharach-meets-Portishead ballad of I Saved The World Today, could be their final classic and the riff-heavy I Want It All delivers some much-needed bite. Forever attempts to deliver a widescreen McCartney-esque Beatle anthem and almost pulls it off.
Peace may have been low on surprises and fireworks, but it was good to hear Eurythmics back in the game again.
*this article contains affiliate links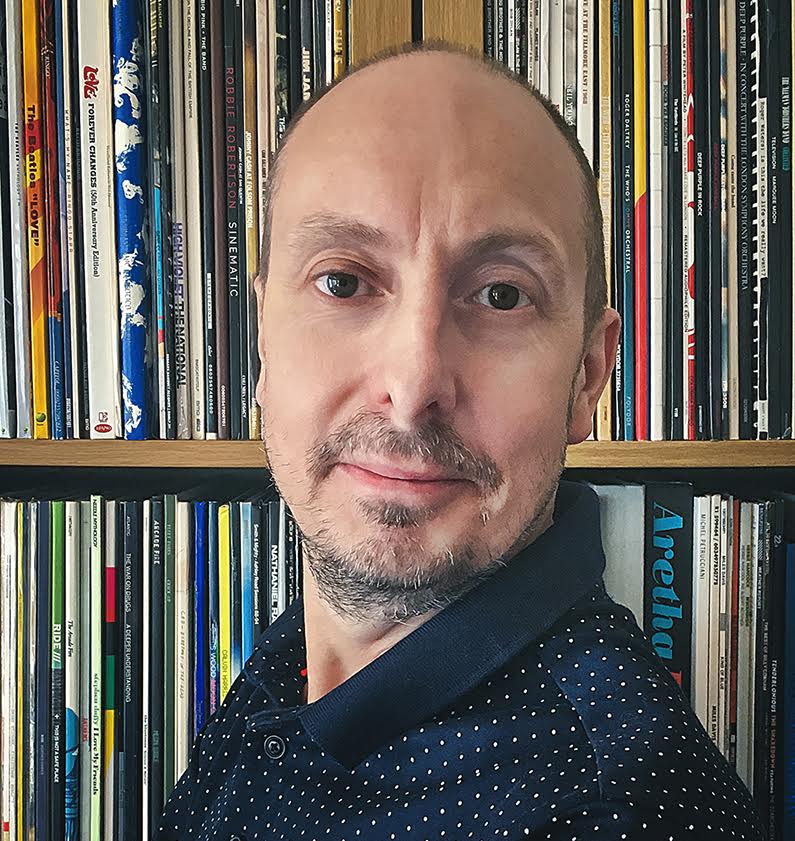 Steve Harnell
Steve Harnell is the Editor of Classic Pop and Vintage Rock magazines. Over the past 25 years he's written about music for magazines and newspapers such as Long Live Vinyl, Record Collector, Total Guitar, Country, Guitar, the Bristol Post and Western Daily Press. During that time, he's interviewed an array of major names including Al Green, John Lydon, Massive Attack and Ian Brown. Apart from his regular work at the helm of Classic Pop and Vintage Rock, he's also edited various special editions of their sister titles, Classic Pop Presents and Vintage Rock Presents.