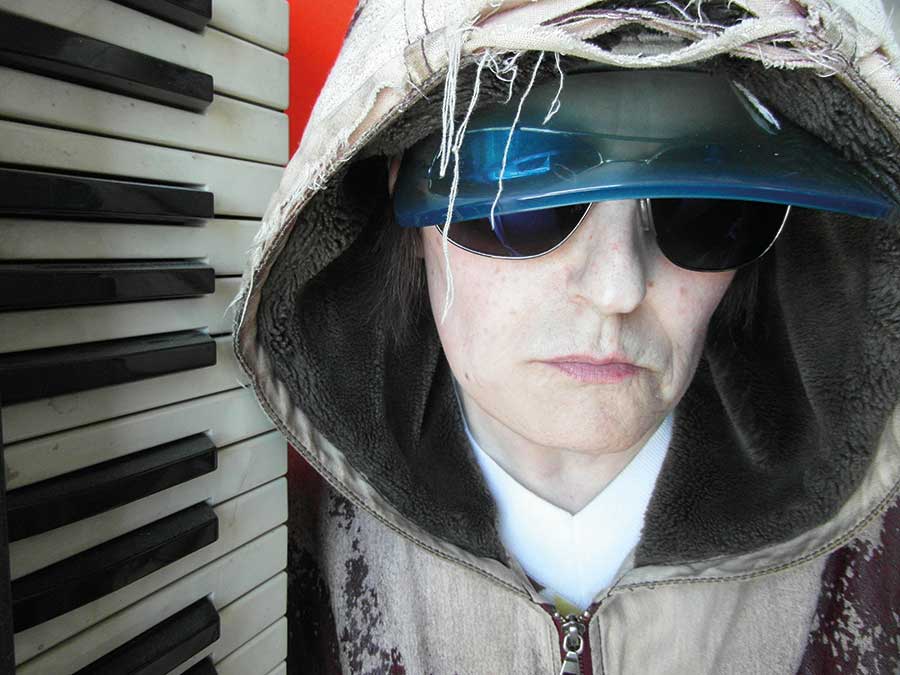 With the documentary Lawrence Of Belgravia finally able to buy on Blu-ray, we present our 2018 interview with one of the music world's true cult figures… By Douglas McPherson
With his penchant for mixing the outwardly cheery sounds of glam rock and bubblegum pop with some slyly subversive lyrics, Lawrence is one of indie's most beguiling artists.
In 1979, he formed the post-punk band Felt and released 10 albums and 10 singles over the next decade while barely tickling the nether regions of the indie charts.
In the 90s, he founded Britpop outsiders Denim and since 1999 has fronted Go-Kart Mozart. In February 2018, Felt's first five albums were reissued alongside a brand new Go-Kart Mozart record, titled Mozart's Mini-Mart.
The first five Felt albums have just been reissued by Cherry Red. Were you involved much?
I've been involved in every detail, to the point of going to the factory where the sleeves are printed. What we tried to do is release all the albums as they are, without any live tracks, demos and all that rubbish that everybody else does and nobody ever listens to. I think that's what the fans want.
As a punter, I want to hear the album that somebody made, not a demo version of the songs or a horrible boring acoustic version.
So I came up with the idea of releasing each CD in a box with a 7" single pertaining to the album and lots of ephemera: a glossy double-sided poster, a card with flyers of gigs that we did and some badges to wear with pride.
Do you have a favourite album in Felt's back catalogue?
I have favourites depending on what mood I'm in. If it's a long dark night in winter, I might listen to The Splendour Of Fear. If I want to hear some well-constructed songs, it's Me And A Monkey On The Moon. I actually like everything we've done. There's nothing I could say I really dislike. What I might think is I may have produced certain records better.
Which is why you've done some remixing for these reissues…
Album number four, Ignite The Seven Cannons, was produced by Robin Guthrie of Cocteau Twins. It had a lot of my best songs on it like Primitive Painters – which was Felt's biggest moment – but the tracks were completely covered up by a blanket of effects.
I made it my mission to remix those songs so that you could hear them properly. I carried the master tapes around with me for about 30 years, from flat to flat, storage room to storage room, knowing that one day I would get the chance to remix those tracks.
When this project came up, we went back to John Rivers, who did a lot of the Felt productions in the early-80s, and we remixed them together. 
You've also changed the title of your instrumental album…
I was never happy with Let The Snakes Crinkle Their Heads To Death. The original title was The Seventeenth Century, right up until the last minute. Then, for some reason unknown to me, I changed it just as we were doing the artwork.

I regretted it straight away and told the label: "I'm gonna change the title at the next pressing". They convinced me that I couldn't do that, but later I found there were loads of artists who had changed the title of a record, so I vowed one day to swap it back to The Seventeenth Century, which I now have.
Titles are clearly important to you and you have some great ones on the new Go-Kart Mozart album, Mozart's Mini-Mart, including Anagram Of We Sold Apes and Knickers On The Line By 3 Chord Fraud. Do you start with titles?
Sometimes. I begin songs in many different ways. Titles are very important because they're the first point of contact for the purchaser. If they're in a shop or looking at a list of titles online, it's vital to catch their attention straight away, before they've even heard the music.
For me, personally, if I see an intriguing title on the back of an album when I'm browsing, it could spur me on to buying that record.
Have your musical tastes changed much over the years?
As a record collector I'm always moving on to new genres. At the moment, I'm listening to music hall stuff. I love musicals as well. I like going to the theatre on a wet Wednesday afternoon and watching a matinee on my own. I think I was indoctrinated into musicals as a child.
My parents played soundtrack albums and the songs kind of lived with me forever. When I became interested in Lionel Bart and Noel Coward I was like 'I must try to write one of those songs', and you can hear my effort on the new album.
A Ding Ding Ding Ding Dong! is my attempt to write a Lionel Bart musical type of song – a song I would have loved to play for him and say: 'What do you think of my efforts?'
Lawrence Of Belgrave is available to buy here.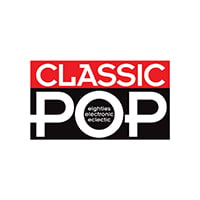 Classic Pop
Classic Pop magazine is the ultimate celebration of great pop and chart music across the decades with in-depth interviews with top artists, features, news and reviews. From pop to indie and new wave to electronic music – it's all here...