Album review: Badly Drawn Boy – Banana Skin Shoes
By Classic Pop | May 28, 2020
It's been so long since Damon Gough released a studio album – his last, aside from 2012's soundtrack to Being Flynn, was 2010's It's What I'm Thinking Pt.1 – Photographing Snowflakes – that one's predominant recollection of him is as a tea-cosy-hatted troubadour back when 'snowflake' had no political connotations.
Presumably, he's been too busy thinking to come up with It's What I'm Thinking Pt.2, but this eighth album, an irrefutable reminder of his strengths, is worth the wait.
Pairing flamboyant pop nous with a mischievous nature, it could at times be Beck writing songs to match an internationally successful boy band's aspirations, never more than on Colours, something Beck might have written for, funnily enough, 2017's Colors.
I Need Someone To Trust's chorus is also suspiciously uplifting, and on Never Change his voice even sounds like a less eager-to-please Robbie Williams.
Fly On The Wall, though, flaunts echoes of 60s soul, its cake iced with Top Of The Pops string arrangements, and Tony Wilson Said's tribute to Manchester – and, particularly, Factory Records' founder – is heavy on the percussion, like a New York 70s club tune.
As for the title track, it's so energetic it might be The Charlatans in their youth.
Rating: 8/10
Wyndham Wallace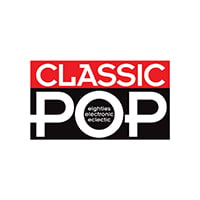 Classic Pop
Classic Pop magazine is the ultimate celebration of great pop and chart music across the decades with in-depth interviews with top artists, features, news and reviews. From pop to indie and new wave to electronic music – it's all here...