Review: Various Artists – Now That's What I Call Music! 1
By Classic Pop | October 11, 2018
The original Now! album weaned a whole generation off recording pop songs from the Sunday evening Radio 1 countdown
Admittedly it wasn't the first but it went on to become the best. US-based companies K-Tel and Ronco were already putting out chart compilation albums in 1983, when Now That's What I Call Music! launched, but it was this series that became an all-dominating pop behemoth. Even its sunglasses-wearing pig (on covers between volumes three and five) became a fan favourite. The brief trademark look came from Virgin Records boss Richard Branson who loved a 1920s ad poster for Danish bacon, and, when his company united with EMI to launch the Now! series, it became its logo.
Like many great ideas, the thinking behind the new series was brilliantly simple. Unlike predecessors like the Top Of The Pops albums, which had hired session musicians to rush out ropey versions of chart hits, Now! licensed the originals then packaged them as a gleaming chart pick 'n' mix.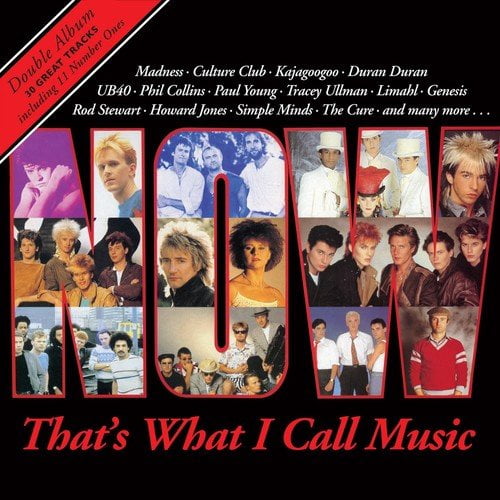 The rest was platinum-selling pop history, with the three Now! albums released every year dominating the album chart to such an extent that, in 1989, an official compilation chart was introduced to prevent them sitting at No.1 indefinitely.
This 2CD reissue of the very first album marks the 35th anniversary of the series' launch and shows that, from the outset, the only criterion for inclusion on a Now! album was chart success. Opening with Phil Collins' You Can't Hurry Love, this series debut has no less than 11 No.1 hits.
These include Duran Duran's Is There Something I Should Know? UB40's Red Red Wine, Rod Stewart's Baby Jane and Bonnie Tyler's Total Eclipse of the Heart. Oddly this scattergun eclecticism became a sales point. Like a Top Of The Pops episode, Now! had something for everybody, so if you didn't like one song, you simply lifted the needle to the next track.
It hardly mattered that few pop purists in thrall to Human League's Keep Feeling (Fascination) or Heaven 17's Temptation would also love Men at Work's Down Under or Limahl's woeful Only For Love. Brazenly poptastic, copies of this, and all subsequent, albums flew off the shelves.
Now! are putting out the landmark Now! 100 to coincide with this. Every release in the series still goes platinum, even in a Spotify era where anyone can compile their own digital chart playlist. Clearly this little piggy is still oinking all the way to the bank.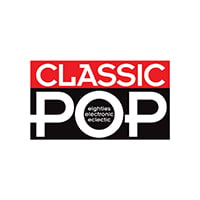 Classic Pop
Classic Pop magazine is the ultimate celebration of great pop and chart music across the decades with in-depth interviews with top artists, features, news and reviews. From pop to indie and new wave to electronic music – it's all here...