Early Ultravox! concert recording to be released after 44 years
By admin | February 4, 2021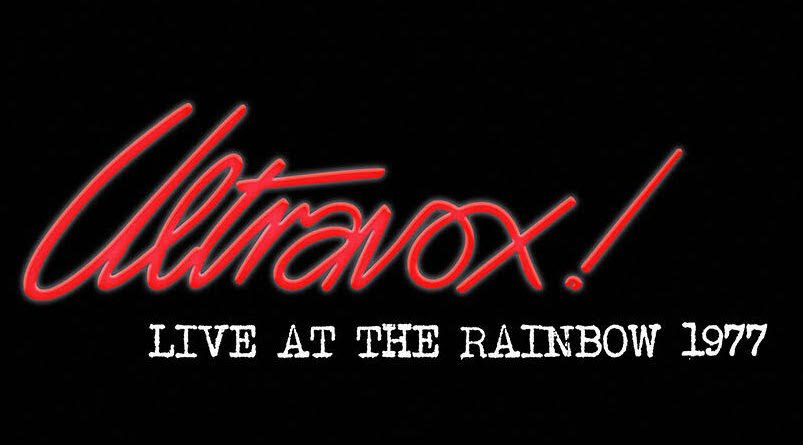 This February, some 44 years after the original lineup of Ultravox! supported their Island Records label mates, Eddie And The Hot Rods at the Rainbow Theatre, Finsbury Park, London, Island/UMC will celebrate with a series of video and audio drops recorded during the 1977 concert. This will premiere at 8pm on Monday 15 February with a video drop of I Came Back Here To Meet You. From then on HD restored videos and tracks will be delivered weekly until a full track EP release on 19 March.
Comprising the original lineup of John Foxx on vocals and harmonica, Billy Currie on keyboards and violin, Stevie Shears on guitar, Chris Cross on bass and Warren Cann on drums, of the seven songs featured in the concert footage, only Slip Away, Wide Boys and Saturday Night in the City of the Dead made it onto the group's debut album, Ultravox!.
The fan favourite Modern Love appeared on a limited edition 7" single, which was given away with the initial copies of their second album, Ha!-Ha!-Ha!, whilst the remaining three featured songs, T.V. Orphans, I Came Back Here To Meet You and I Won't Play Your Game, are previously unreleased and exclusive to this concert.
A digital audio-only EP version of the concert will be released on Friday 19 March. This features a further two songs from the concert, which were not filmed at the time, The Wild, The Beautiful And The Damned, which originally appeared on the Retro (Live) EP, plus Dangerous Rhythms, an exclusive to this release.
eAlbum Video
  I Came Back Here To Meet You
  Modern Love
  Slip Away
  T.V. Orphans
  I Won't Play Your Game
  Wide Boys
  Saturday Night In The City Of The Dead
Digital Audio-Only EP
  I Came Back Here To Meet You
  Modern Love
  Slip Away
  T.V. Orphans
  I Won't Play Your Game
  Wide Boys
  Satday Night In The City Of The Dead
  The Wild, The Beautiful And The Damned  (bonus track)
  Dangerous Rhythms  (bonus track)
Comments
comments
admin