Sparks: Brothers Of Invention
By John Earls | February 4, 2021
We delve into the Classic Pop archives for this 2020 interview with Russell and Ron Mael, as they talked about their then-latest album, A Steady Drip, Drip, Drip…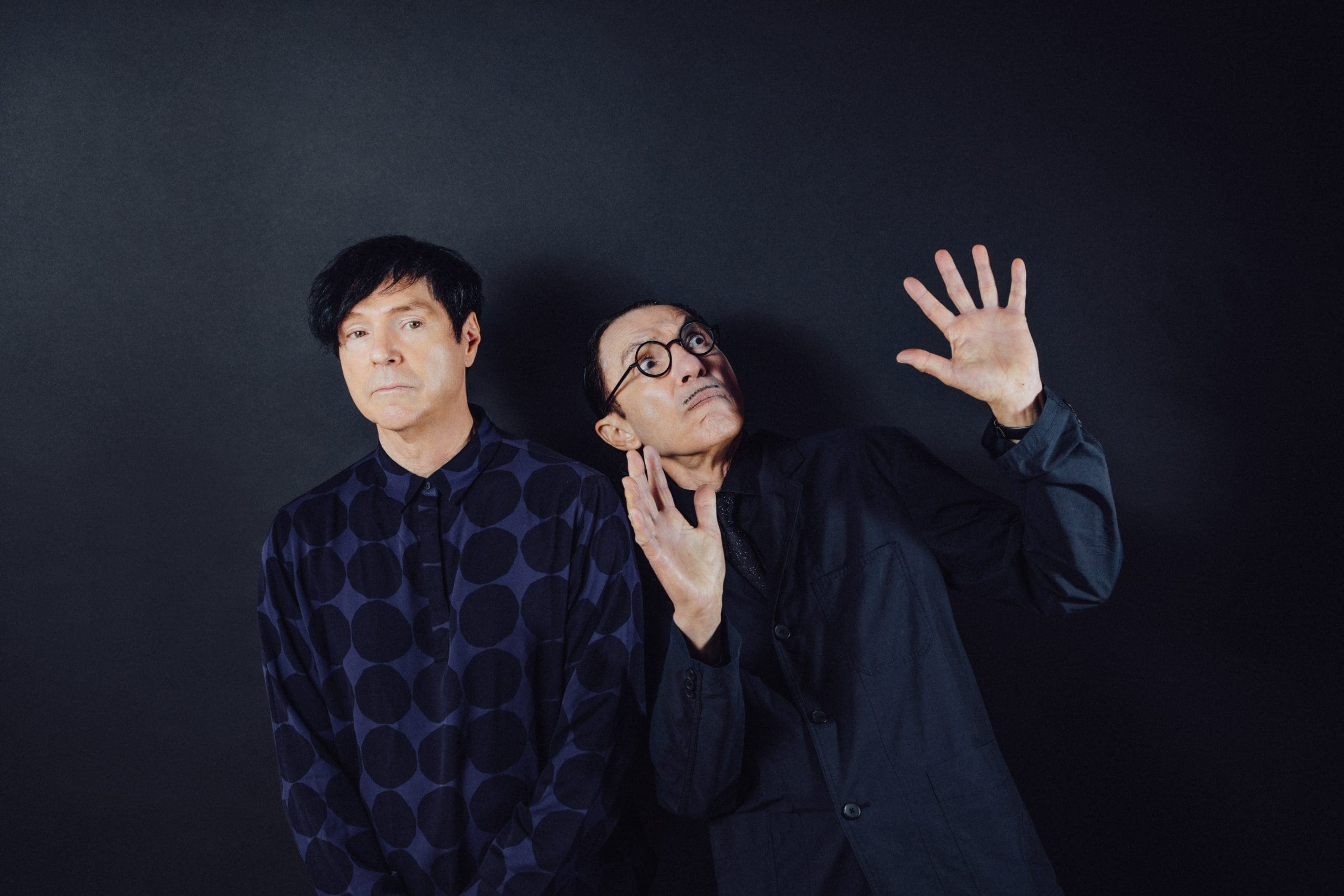 For a band who haven't stayed still in 50 years, little changes in Sparks' day-to-day routine. The Mael brothers keep office hours. You can never predict what will result, not least because Russell and Ron never know what they'll do next. But the practicalities of Being Sparks stay the same. Ron goes to Russell's home studio around the same time every day, picking up coffees from the same café on the 15-minute walk from his apartment. "I set out like a banker going to his job," explains Ron, at 74 three years his brother's senior.
"I dress smartly. It's not like I put on a tuxedo, but I don't own any blue jeans either. That puts me in the right frame of mind – that I'm working seriously. It's not drudgery in any way, but it is a job and it's important to maintain discipline." 
The brothers allow themselves some distractions. "There are windows," notes Ron. "That wasn't the case at the £400-an-hour studios Sparks used to record at. Seeing the world outside is a good distraction if we get stuck."
Of course, that routine has ceased in the pandemic. Classic Pop speaks to Sparks in May, in the week new album A Steady Drip, Drip, Drip is released digitally. The LP is as good as any Sparks have made, rich in the mischief that's been a constant since debut album Halfnelson was released in 1971. Russell recalls signing their record deal: "It was the best thing ever, and it still is. Here we are, still doing the same thing, still just as excited. We're always wide-eyed at the state of Sparks." 
Even in isolation, the Maels have stayed creative: Russell's online singing lesson video takes a fabulous left-turn, while Ron's series Lyrically Speaking about his Sparks lyrics is equally sombre and teasing. "There's a spirit of what Sparks is," reasons Russell. "We can still create events under these circumstances, but we want to do it in a certain way.
I don't like everybody suddenly deciding they're an acoustic act, that the only possibility is picking up an acoustic guitar when it's totally contrary to what you musically believe in. That really rubs me up the wrong way, because I think it's the wrong way to channel this period."
Sparks' public image has changed little since Ron's death stare on Top Of The Pops performing This Town Ain't Big Enough For The Both Of Us in 1974 instantly became a key moment in synth-pop history, setting the flamboyant singer/doomy keyboardist template followed by Soft Cell, Pet Shop Boys and Erasure. Ron has previously told Classic Pop his stony glare was the simple practicality of staying focused on his keyboards, unaware of his impact on viewers. Like his brother, Ron is the opposite of stern away from the stage. They're charming and almost disarmingly friendly but, while Russell states
"We're trying to put a positive spin on everything," Ron admits he's struggled to stay creative in lockdown. "I can usually work in any circumstance," he says. "But I've felt dwarfed by this whole situation, trying to come up with a reason why you're significant at all when all this is going on. The inspiration to think one has significance is hard, but I'm trying to find a way through it all."
Both Maels can't wait for their routine to resume – "I miss us not being able to work together and I miss being able to get good coffee," Russell summarises – because the studio is the perfect place to channel their permanent enthusiasm. "We're always fooling around," explains Ron. "Because we work in Russell's home, we can afford to just flick a button and see what happens. Having that 'What if we try this?' attitude often makes for something special." 
For the Maels, the surprise isn't why Sparks are still experimenting after 24 albums but why other veteran bands don't take risks. "I loved The Rolling Stones when I was growing up, because they were so provocative," says Russell. "We're defying the expectations of bands at this point in our career, but I'm surprised the Stones don't seem to have the desire to stir people up and go 'Man, did you hear what the Stones just did?'
I guess we're forced to be hungrier than bands in their stratosphere. There are plenty of other bands in the Stones' category, who can sell out stadiums without needing to make any more songs. We fit somewhere else, as our challenge is to prove something new on each album."
If Sparks aren't bashing out classics like The No.1 Song In Heaven and When Do I Get To Sing 'My Way'? in stadiums, the world is finally catching up to their genius. As well as the maximum Sparksian thrills of the new album, there's an as-yet-untitled Sparks documentary directed by Shaun Of The Dead and Baby Driver filmmaker Edgar Wright. They're also making their Hollywood debut, writing the musical Annette. It stars Adam Driver – Kylo Ren in Star Wars and Oscar-winner Marion Cotillard. "With all this exciting stuff happening, we didn't want to be the weak link," laughs Russell. "For someone as respected as Edgar to take two years of his life to share his passion about Sparks, if our new album didn't live up to Edgar's energy, it would have been so disappointing for everyone."
Annette was written eight years ago, telling the story of comedian Henry McHenry, his opera singer wife Ann DelGreco and their strangely-gifted newborn daughter, Annette. Director Leos Carax (Holy Motors) advised the Maels that the film needed a big budget and major-league actors – Annette's only other character is the mysterious Conductor, played by The Big Bang Theory's Simon Helberg. "We're used to being the dictators," Ron admits. "Having bosses has taken some getting used to. Everyone has been very deferential to us, as it's our story. But it was nice coming back to making four-minute pop songs, rather than the narrative structure a film imposes."
Having sung the film's demos, Russell marvelled at watching Driver bring the songs to life. "Adam's performance isn't the clichéd side of musicals, that showy Broadway style."
Ron writes Sparks' lyrics, so seeing actors embody his brother's words crystallised for Russell how much he, too, acts in Sparks songs. "When I sing, the assumption becomes that those lyrics are about me," he admits. In Sparks, I'm almost a character, because I'm channelling Ron's sensibilities, rather than just being me." 
Nowhere is that truer than in delirious new album single Self-Effacing. Russell sings "My resume, it's dull and it's grey – I've always been self-effacing," yet he's always been the colourful all-action foil to his brother's stoicism. "I'm more self-effacing," Ron insists. "A lead singer? Or the player sitting behind both a keyboard and that singer? The keyboardist is always going to win that title." 
"Ron is always the more modest in his appraisal of himself," adds Russell. "Ron is an amazingly talented writer, but he always downplays that and asks 'Is this good enough?'"
After 50 years of virtually no swearing, it's noticeable iPhone is one of two songs on Sparks' new album to feature the f-word, with its furious chorus "Put your fucking iPhone down and listen to me!"
It followed the atypically political single Please Don't Fuck Up My World. "We try not to write angry songs about obvious subject matter," Ron emphasises. "On iPhone, we've been able to frame the issue of people's distractions on their phones and social media in a historical context, to make it a little oblique. We try to cut ourselves away from a lot of the world, but you can't help but be affected, some of it crept in. Our natural inclination is it's too easy to use those kind of words to make a song sound cool, but there was no other way to express what we wanted to say. For anyone disturbed by Sparks' swearing, don't worry – that's our quota for the next decade. For the next eight Sparks albums, we're profanity-free!"
If there is such a thing as a 'typical Sparks song', it's Lawnmower, a dizzying pop track which, yes, praises lawnmowers. "Because I live in a high rise, the building managers take care of the communal lawn," chuckles Ron. "I'm lucky, as I don't have to participate. I just look down, watch the lawnmowers buzzing, and see that everything is fine." 
Lawnmower was set to open A Steady Drip, Drip, Drip, but was eventually replaced by All That – another new move for Sparks in that it's essentially a stadium ballad. "All That has a level of sincerity that strikes some people as un-Sparkslike," Ron admits. "It's not fantasy, it's not exaggerated and we want to continue to shake people up. We want to at least elicit a 'Wow!' We want to be provocative, do something musically and lyrically that kicks you up the butt."
Sparks felt closest to being stuck in a rut 20 years ago. Released in 2000, Balls is a perfectly good Sparks album, but perfectly good Sparks albums aren't what the Maels are about. Worse, they nearly made a similarly perfectly good album immediately after. 
"That was the closest we've come to feeling overwhelmed by it all," says Ron. "We felt we'd gone as far as we could in a certain direction. We were starting to make music that we were comfortable with. We'd made 20 songs, but we scrapped them. We needed to do something a bit more frightening for us again." 
The resulting Lil Beethoven was wild even by Sparks standards. "The one area our sensibility takes us is the one that'll make people think 'Why are they doing this?'," laughs Ron. "You have to know your limits, but you also have to push things within that."
It's this heroic outsider status that attracted lifelong fan Edgar Wright into making a Sparks documentary. "Edgar is taking a stance conveying what Sparks means to him and then showing that to the world," Russell explains. "We're normally hands-on with everything, but we've got complete confidence in Edgar. So far, all we've seen is a five-minute teaser, which has blown us away. Edgar is playing hardball about letting us see the finished film. He's so passionate about it, he wants to be there when we first see it. I don't know how long that philosophy can last, with everything going on, but I totally respect it." Ron adds: "We'd had offers of Sparks documentaries before, but we didn't want dry talking heads spouting for two hours. What Edgar has done looks like an Edgar Wright film that just happens to be about Sparks."
The Maels had one important stipulation: they weren't going to reveal their personal lives. Nothing is known about the Maels' marital status, sexuality or whether they have any children. Their dad Meyer was a cartoonist, mum Miriam a librarian. Russell was a promising quarterback. The brothers were teenage catalogue models. Other than that, Sparks make Bob Dylan look as open as Gemma Collins. "People's imaginations are more important than anything we'd have to say," Ron insists. "The documentary needs to be comprehensive, but also ensure that Russell and I don't reveal anything where people go 'Oh, is that what they're like at home?" Russell takes up the thread, revealing: "When we met, Edgar said 'You'll have even more mystique after this documentary.' That's when we said 'Let's do it!' What happens behind the scenes is less interesting than what's conveyed about us in our music, album covers and videos."
The reluctance to reveal their home life has made the glimpses in Sparks' videos filmed at home during isolation feel all the more revelatory: Ron's imposing bookshelves, a Gilbert And George catalogue on Russell's coffee table… Russell laughs: "You can't see what's on the other side of the rooms, and that's where the good stuff is." Ron admits: "I don't want to see artists in their kitchen. The whole idea of looking into musicians' domestic life is really depressing. I'm a traditionalist in wanting to maintain mystique – I think distance is good! I don't want to see artists in the same context as other people. I'm snobby enough to think it's really obnoxious."
Partly, the enigma is because the brothers don't even talk about their private lives to each other. They've worked closer than most siblings do for decades now, but Ron seems decidedly icky at the notion of him and his kid brother sharing anything emotional. "We don't confide in each other," he insists. "Both of us hide our personal feelings a lot. If something alters the mood of a recording session, it's to do with Sparks, not anything personal. We keep all that stuff to ourselves. 'Man, you seem a little down, what's the problem?' – that isn't us. We get along really well, but it's professional. Some people channel personal feelings into their music, and maybe ours enter Sparks' music in a subtle way." 
Russell bursts out laughing when they're asked if Sparks will hug each other once lockdown is over and they first resume being in the studio. "Almost certainly not," he responds, happily appalled at the notion of a Sparks group hug. "No hugging, please, especially in this new day and age." 
Ron interjects: "I prefer the Japanese way of greeting, of bowing to show respect. The angle of the bow showing how much respect you have is something I can get behind."
While the release of Annette and Edgar's documentary have been delayed by coronavirus, the brothers emphasise they've been relatively lucky, because shooting was completed on both films. 
Although the physical editions of A Steady Drip, Drip, Drip had to be delayed until July, there was no question of delaying May's digital release of the album, as Russell notes: "It would only have been a marketing decision to delay the release, and we didn't think Sparks fans should pay the price of those considerations." 
"The isolation videos have been fun," Russell accepts. "Normally, we wouldn't have time to make anything so… frivolous. But it'll be good to create something with a little more substance again." 
Ron agrees, commenting: "It'll be nice to make something more than just Sparks killing time."
Sparks' next album will be their 25th. "We don't really like knowing about those milestones," Russell frets. "When you hear '25 albums', you go 'Oh my God, that many records?' It's cool to know we've made so much music, but you also have to ignore all that, so that you can create more stuff of the quality which warrants the fact you're still allowed to be doing all this." 
As the senior Mael, it's only fair to let Ron have the final word. "With so much happening around Sparks, we'd love to make something that concentrates everything we're capable of for our next album."
There's a typically amused light laugh. "That's not a specific answer about album 25, I'm sorry. All I can say is: Sparks are going to aim high." 
That much was never in doubt.
Photography by Anna Webber
The Wright Idea
He's helmed videos for The Bluetones and Mint Royale, now Edgar Wright is returning to the music world with Sparks' documentary. The acclaimed film director tells Classic Pop how he fell for the duo and why he's been bemusing and annoying his heroes.
Sparks are a band always looking forward. How were you able to persuade them to tell their story?
Having been aware of Sparks since I was five years old, and with a growing obsession with them over the following 40 years, I started to feel like they were an amazing band who didn't have the overview that they deserved. Ron and Russell don't always like to look back, but I put it to them that this film would be making the case for them as one of the greats. They said they had resisted career documentaries so far, as they were waiting for someone they really trusted to come along. I'm pleased and proud that they thought I was the guy.
You've said before that you've been a Sparks fan since first seeing them on Top Of The Pops in 1979. What was it about that appearance that you fell in love with?
Even though I was only five, the shots of Ron and Russell staring down the camera while playing very early synth-pop were indelible images. Later, my parents bought me and my brother a chart compilation that had Beat The Clock on it and I became obsessed with it. A year later, I had another compilation featuring When I'm With You. In the pre-internet days, that was all I had to go on until they kept coming back into my life, through an obsession with glam-rock, then through their mid-90's UK resurgence. I was always amazed that the same band were chameleonic through several genres.
What are your favourite discoveries about Sparks that you've made during filming?
Meeting all the former colleagues and band members was so fun, and to be able to get these Rashomon versions of different events and various famous tales. And Ron and Russell are so fun to talk to, never more so than when they let their guard down and you can see the two brothers who share a simpatico worldview and sense of humour. It's enormously endearing to see behind their enigmatic image.
What have you learned about Sparks from filming their shows professionally, rather than just watching themas a fan?
It's obvious to anyone who goes to see  their shows, but it's amazing to see how seriously they take every single gig, give it 200% and win over any crowd with sheer showmanship and ability. Whether it's their own show, a support slot or a festival, they give it their all. To be touring now and sound as good, perhaps even better than they ever have, is quite something.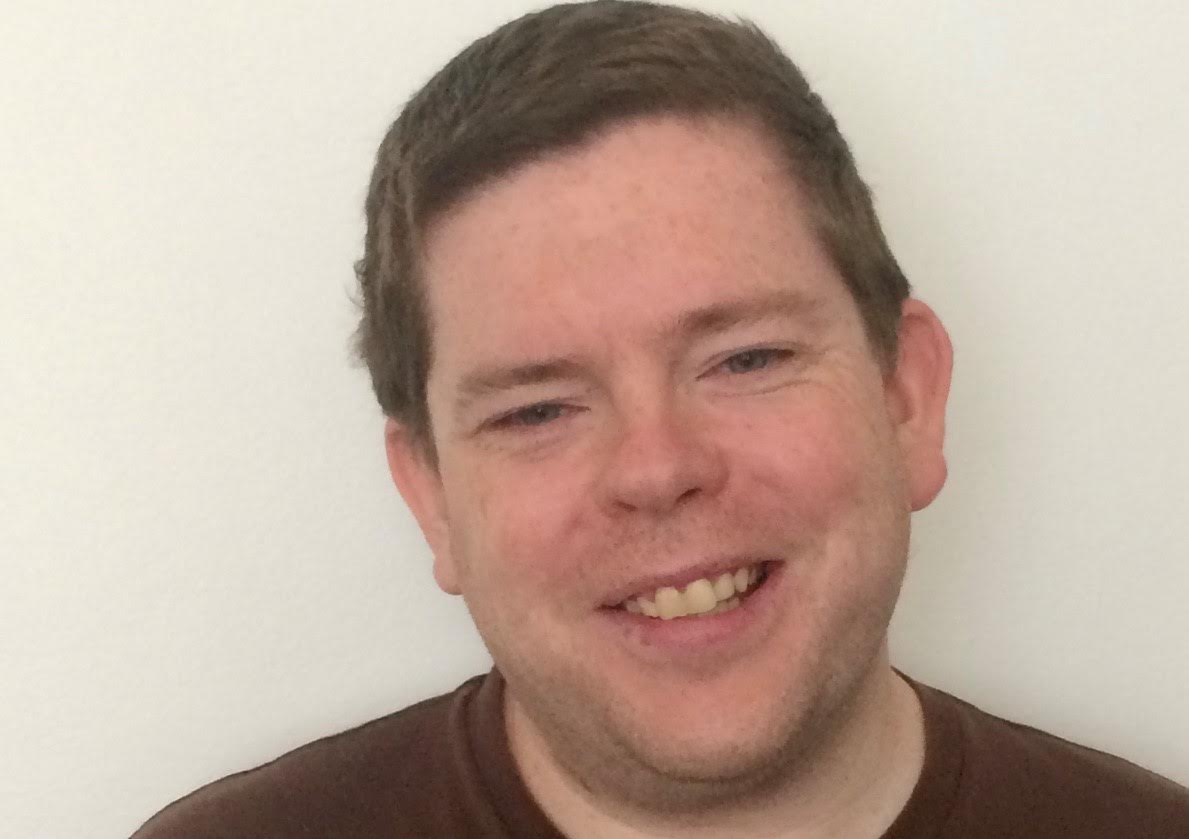 John Earls
Writing for Classic Pop since our first issue, John has been to Adam Ant's house, sworn at by Bob Geldof, touched Johnny Marr's favourite guitar, interviewed Richard Coles on his vicarage bed and serenaded with Last Christmas by Shirlie Kemp. John first specialised in writing about music as editor of Teletext's Planet Sound music column from 2000-09 and now writes about pop for a range of magazines and national newspapers. A Luton Town fan, John also writes about football. His bucket list interviews for the magazine are Grace Jones, Kylie, Siouxsie Sioux and Andrew Ridgeley.