Classic Pop Presents 1981 is now on sale!
By Classic Pop | March 11, 2021
Of all the years in pop music, 1981 was one of the most pivotal. A surge in new technology prompted a sonic revolution with synthesizers, drum machines and samplers, opening up endless possibilities. Forty years on, we go behind the scenes with some of the year's major players, including New Order, Soft Cell, Heaven 17, Bow Wow Wow, Scritti Politti and Altered Images.
Adam and the Ants' Chris Merick Hughes opens up about a golden year for the band that included a hit album and two UK No.1 singles, plus we talk to Some Bizzare Records' Stevo and some of the soon-to-be-big names that appeared on his label's infamous '81 compilation, as well as chatting with The Specials' Ghost Town producer John Collins.
We focus in on the best of the year's albums, including classics from Duran Duran, The Human League, Depeche Mode, Kraftwerk, Heaven 17, Grace Jones, and Soft Cell – and offer up our soundtrack of the year.
From the arrival of Synth-Pop, Britfunk and New Romanticism via a succession of game-changing releases, to the birth of a slew of major acts, this must-have Classic Pop special pays tribute to a year that changed pop music forever.
Get your copy of Classic Pop Presents 1981 online here.
Also available from WHSmith stores. Find your local stockist here.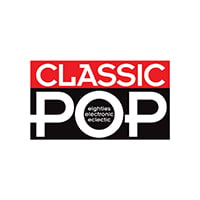 Classic Pop
Classic Pop magazine is the ultimate celebration of great pop and chart music across the decades with in-depth interviews with top artists, features, news and reviews. From pop to indie and new wave to electronic music – it's all here...