Soft Cell celebrate 40 years of Tainted Love with special collector's release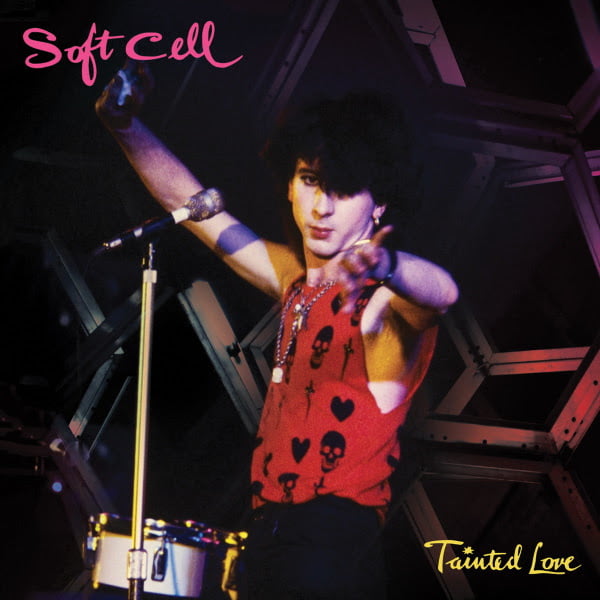 It's not only Soft Cell's most famous song, but one of the most iconic tracks of the 1980s. Yes, it's now an amazing 40 years since Marc Almond and Dave Ball's cover of Gloria Jones' Tainted Love hit No.1 and, to mark the anniversary, a special collector's limited edition vinyl EP is being released. Featuring a recently recorded version of the song produced by German producer/artist Jürgen Engler of Die Krupps, this deluxe single release also includes a never-before-released a cappella mix and several remixes including a brand new one from producer DJ Hell. And as a special bonus track, a rare duet between Almond and Andi Sex Gang from 1983.
Tainted Love will be available for a limited time only on 12" coloured vinyl in a gatefold jacket, 7" coloured vinyl, digipak CD, and on digital platforms everywhere.
You can order the 12″ here, the 7″ here, the CD here and the digital version here.
12" tracklisting
SIDE A
Tainted Love (2021 Mix by Jürgen Engler)

Tainted Love (Instrumental Mix)

Tainted Love (Acapella Mix)
SIDE B
Tainted Love (DJ Hell Remix)

Tainted Love (2019 Remix)

Tainted Love (Club Crasher Remix)

The Hungry Years – Marc Almond & Andi Sex Gang
7" tracklisting
SIDE A
Tainted Love (2021 Mix by Jürgen Engler)
SIDE B
The Hungry Years – Marc Almond & Andi Sex Gang
Comments
comments