Classic Pop Issue 72 is on sale now!
By Classic Pop | October 27, 2021
In the latest Classic Pop Issue 72, we have an exclusive interview with all four members of Duran Duran as they return with superb new studio album Future Past. Also, as a Duran-related bonus, our next classic album feature is the band's eponymous 1993 LP aka 'The Wedding Album'.
This issue, we also meet David Bowie collaborators Mike Garson and Reeves Gabrels who look back on their work with the legend in the 90s ahead of new boxset Brilliant Adventure (1992-2001).
We also catch up with Pepsi and Shirlie as they unveil a revelatory new autobiography about their time in Wham! as well as their solo years. Elsewhere, there are Q&As with Matt Goss plus Eddie Lundon from China Crisis and David Sylvian's back catalogue goes under the microscope as part of our Album By Album feature.
We revisit Dead Or Alive's Mad, Bad, And Dangerous To Know for our Forget Me Nots feature and interview 808 State's founder Graham Massey for an in-depth look at the ground-breaking dance outfit.
In our expanded reviews section we have new releases including Duran Duran, Coldplay, Damon Albarn and Sting while our bumper reissues coverage features David Bowie, OMD, Erasure, Primal Scream, Debbie Gibson, Echo & The Bunnymen and much more.
Our live section returns, too – we're back on gigging action for reviews of the Isle Of Wight Festival, Scritti Politti and Heaven 17.
Steve Harnell
Editor, Classic Pop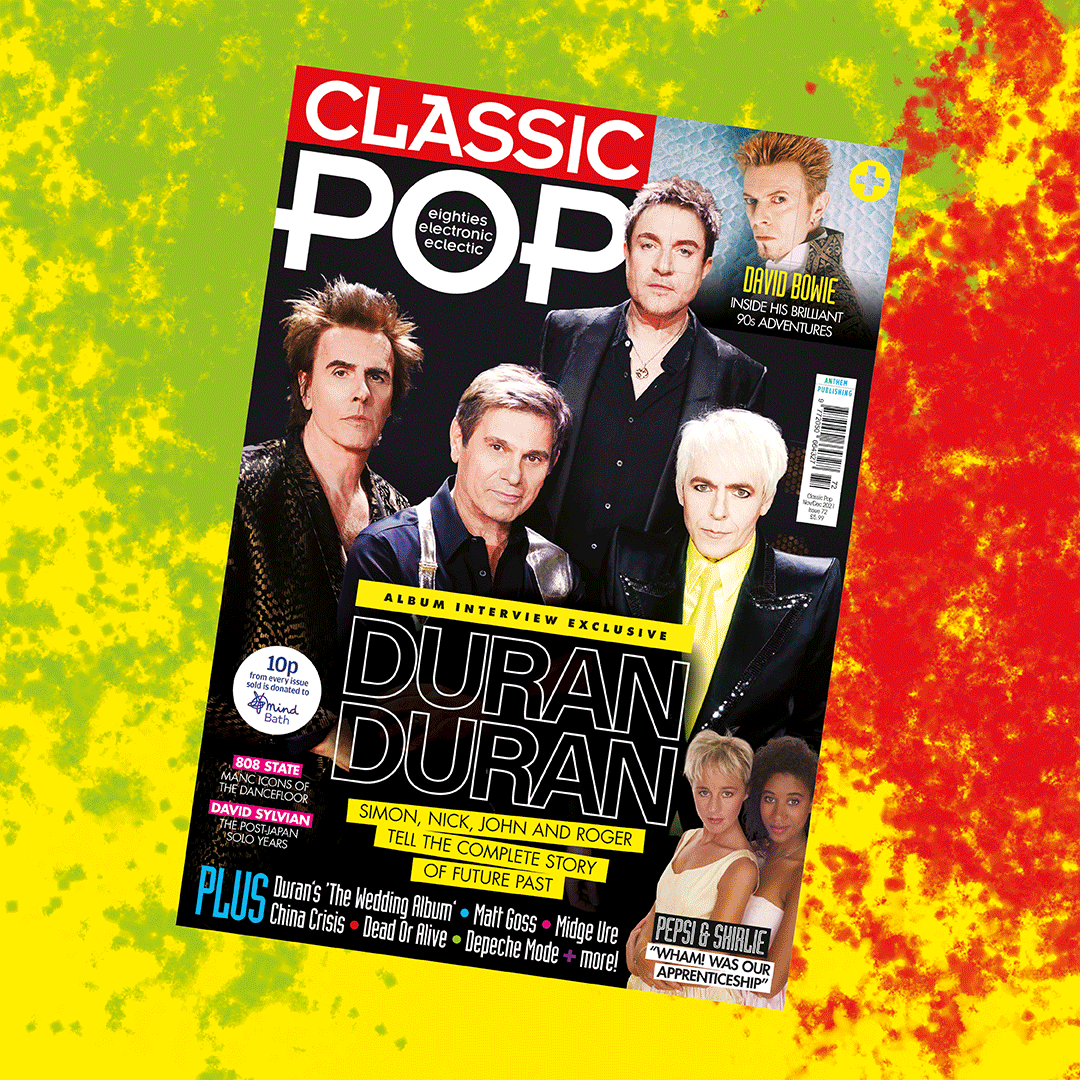 Get your copy of the new issue of Classic Pop
Order Classic Pop issue 72 online
Get the magazine delivered direct to your door by ordering your copy of Classic Pop issue 72 directly from us today for just £6.99 (inc. P&P) here.
Subscribe to Classic Pop Plus today
Get Classic Pop delivered to your door plus a host of other benefits with Classic Pop Plus:
35% off the cover price
FREE exclusive Classic Pop 2022 calendar
The entire digital issue archive of all past Classic Pop issues since day one
10% off all Classic Pop back issues and Classic Pop Presents specials
Exclusive subscriber-only covers
The free weekly newsletter
Download the digital edition
Get the digital edition from Pocketmags. Or find the new issue in the Classic Pop app.
Not downloaded the free Classic Pop app yet? Find out more about the app here
Find Classic Pop issue 72 in stores
Available from selected WHS HS, WHS Travel, Easons, Tesco and McColls stores – priced £5.99. Use our handy Store Locator to find your nearest Classic Pop stockists.
Complete your collection!
Are you missing an issue of Classic Pop magazine? Click here to browse all of our back issues.
Classic Pop
Classic Pop magazine is the ultimate celebration of great pop and chart music across the decades with in-depth interviews with top artists, features, news and reviews. From pop to indie and new wave to electronic music – it's all here...