Issue 42 of Classic Pop is on sale now!
By Classic Pop | June 27, 2018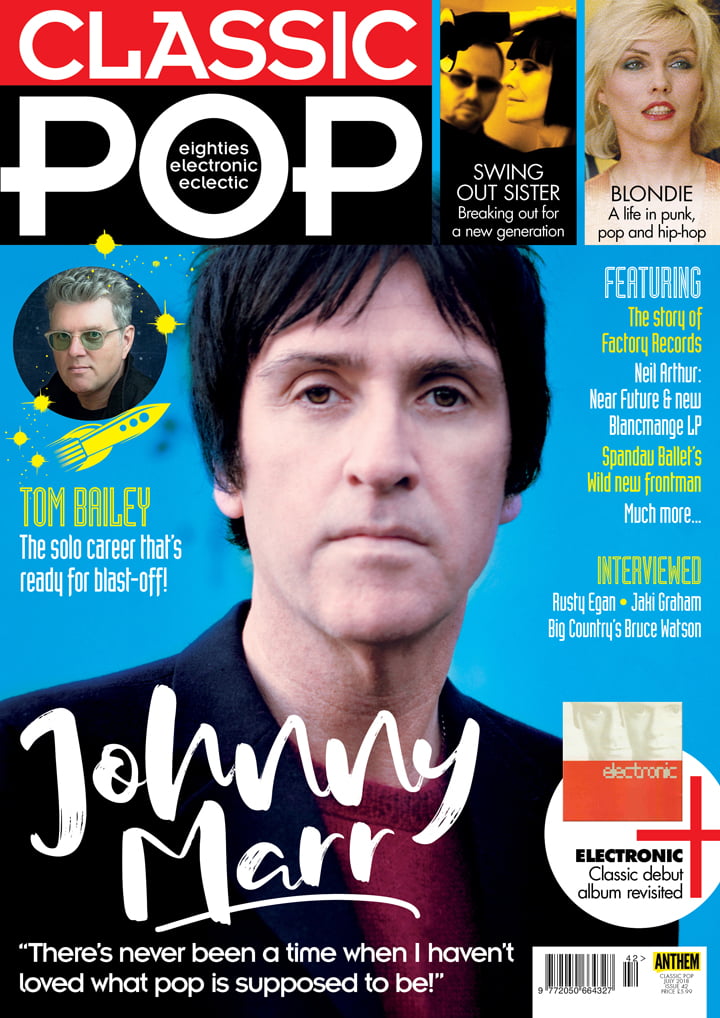 Available from WHSmith, Tesco, independent newsagents, Tesco Ireland and Easons, in Issue 42 of Classic Pop magazine we catch up with Johnny Marr to hear about the former Smiths and Electronic star's superb new solo album Call The Comet.
Tom Bailey tells us why he's returning to pop with a new album after years exploring dub and world music – remarkably it's the former Thompson Twin frontman's first solo LP.
Also making a much-anticipated comeback is Swing Out Sister – Classic Pop talks to 80s icon Corinne Drewery and other half Andy Connell as they break what is effectively a decade of studio silence with Almost Persuaded.
Elsewhere, we tell the story of the legendary Factory Records label and serve up a buyer's guide to the work of Blondie and Debbie Harry.
The ever-industrious Neil Arthur tells us about his new project Near Future and gives us details of a new Blancmange album plus we also catch up with Jaki Graham for the inside story on her diverse new album When A Woman Loves.
New albums from Tom Bailey, Erasure, Years & Years and Let's Eat Grandma get the once-over alongside reissues by David Bowie, The Cure, Public Image Limited and George Michael. We also jostle our way to the front to review live shows including Beck, Echo & The Bunnymen and Blossoms.
Get your copy of Issue 42 in-store for just £5.99. The single issue is available online for £6.99 at bit.ly/2ItglaB. Alternatively, you can buy a digital issue at bit.ly/2wXPHG6
Use our handy Store Locator to find your nearest Classic Pop stockist here.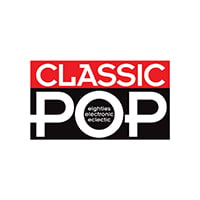 Classic Pop
Classic Pop magazine is the ultimate celebration of great pop and chart music across the decades with in-depth interviews with top artists, features, news and reviews. From pop to indie and new wave to electronic music – it's all here...