Clare Grogan interview: "I constantly felt I had to prove myself"
By John Earls | April 8, 2022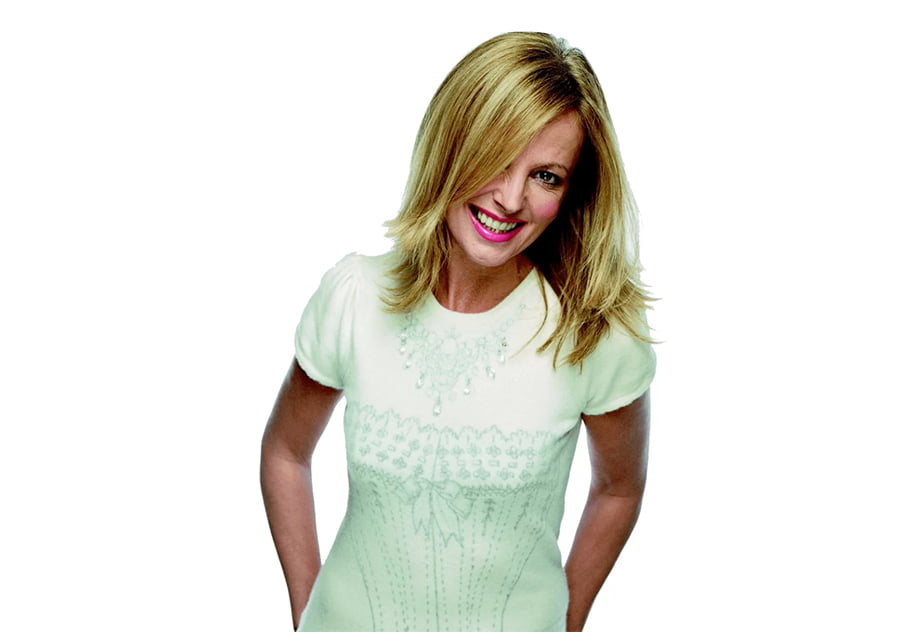 Surely the hardest working singer in 1981 was Clare Grogan. Just as Altered Images were releasing their debut album, she became a film star too. Aged just 19, how did she cope with the workload? As Clare says in this interview from 2021, "I was saved from being off the rails"…
On leaving school, seeing your band get signed to a major record label or getting your first huge role in a movie are usually the stuff of teenage fantasies.
For Clare Grogan, both happened in the same summer as soon as she left Notre Dame High in Glasgow in 1980 – Altered Images were snapped up by Epic after some well-received John Peel sessions, and Clare's acting at Scottish Youth Theatre led to her being cast as John Gordon Sinclair's new infatuation Susan in Bill Forsyth's coming-of-age classic Gregory's Girl.
Naturally, Clare was unaware at the time of just how seismic her luck was. "I'll never understand how I got that double whammy," she says now. "I got really, really lucky that summer. But to me, it absolutely seemed the order of how life should have been. I just thought, 'Well, this is good.' I love the arrogance of youth, because it's an incredibly useful tool. 
"We took it in our stride in the band, because that's what you do when you're young. I had no life experience at all. I was a schoolgirl from the choir who was always interested in performance, then suddenly I was on Top Of The Pops and straight off to LA to promote a film. We thought everything else would fall into place too. And, for a long time, it did."
As glamorous as Clare's life sounds, such a huge break left its mark. "I constantly felt I had to prove myself," she admits. "Because I didn't have to work too hard for that initial break, once I'd got it, I felt I had to keep delivering. I did absolutely everything that was asked of me. I was always 'Yeah, that's fine. No problem, I'll do that.'"
In addition, Clare's parents had instilled a strong work ethic, as she explains: "I was very conscientious. My mum and dad's attitude was, 'If you're going to do this, do it properly.'
"I was saved from having too crazy a time, because I was religiously promoting Altered Images or Gregory's Girl. I was always on someone's breakfast show somewhere, so it was a lot of early nights. That saved me from being as off the rails as I could have been."
Cheerfully confessing that she's "never had a proper job", Clare seems as happily normal as it's possible for a former teen star to be. Since Altered Images split after three albums in 1983, Clare has continued to solidly act in shows including Red Dwarf, Father Ted and Skins and is an excellent live performer.
In 1994, Clare married Altered Images multi-instrumentalist Stephen Lironi, later a producer for Black Grape and Hanson. The couple own two London restaurants – which, since being closed in lockdown, has given Clare time to finally begin work on her first solo album, which she's writing with Stephen, longtime friend Bobby Bluebell of The Bluebells and her neighbour, Bernard Butler.
Clare and Stephen's daughter Ellie briefly interrupts our Zoom interview to ask a question about homework, as Clare ponders: "My daughter is 16, the age I joined Altered Images. I can't help but equate how her life is to what I was like at that age. I tell her: 'This is the point where nothing can get in your way. It will, later on… but allow yourself for now to have the amazing ambition youth gives you.'" 
This seems wise advice, given how smoothly Altered Images began. Clare and her bandmates were what she calls "baby punks". As well as regular punk gig-goers, they were all members of the Siouxsie and the Banshees' fanclub. Enclosing a demo tape, they wrote to the band requesting a support slot – and were promptly off on tour with their heroes.
As if that wasn't enough from their idols, Banshees bassist/keyboardist Steve Severin produced Altered Images' debut album Happy Birthday at the iconic studio Rockfield in rural Wales. "We adored Steve, and it was the first time we'd been allowed to be creative," Clare recalls. "We didn't have to think about anything other than how to make these songs work. 
"The extent of any bad behaviour was when The Cure came over one night for a sleepover that ended up in a food fight. I love that album, but a lot of it is imitating The Banshees." Epic Records agreed; the label liked the album but, feeling it lacked a standout hit, drafted in Human League producer Martin Rushent to work on the title track. Rushent promptly delivered not one but two huge singles. 
"Happy Birthday and I Could Be Happy were originally the same song," Clare reveals. "The original version with Steve was a mishmash of the two songs. Martin said: 'You know you've got two different songs there?' and saved the I Could Be Happy section for our next album. Honestly, I haven't even got a copy of Steve Severin's original version. I'd love to hear that mishmash again."
Most of the band had no problem with this more commercial direction. Clare remembers bassist Johnny McElhone saying he wanted 500,000 people, not 500, buying Altered Images singles. "We made a very conscious decision to get a bit poppier and easier to connect with," Clare summarises. Guitarist Caesar McNulty, a punk purist, left. 
By the time the re-recorded Happy Birthday reached UK No.2 in November 1981 – kept from the top for three weeks by It's My Party and then Every Little Thing She Does Is Magic – Clare's other big event of 1981 had finally succeeded too. Released in April, Gregory's Girl was originally the support film in a British cinema double bill with Chariots Of Fire.
"There wasn't an awful lot happening in British cinema at the time," Clare remembers. "Gregory's Girl was getting good reviews, and both companies realised they had two great films on their hands, so it was daft to show them together." Clare initially had no idea the film would be such a success. "I just loved being part of a film and was stoked that people could actually go to the cinema to see something I was in," she laughs. 
Indeed, the film seemed so inconsequential that she forgot to tell Epic anything about it. Clare takes up the story: "I got a call at my parents' house from Epic's head of press asking, 'Clare, I've just read something about you being in a film?' 'Yeah…' 'Why have you never mentioned this to us?' Of course, these days everyone would be hooked in for joint campaigns months beforehand. I just hadn't seen how Gregory's Girl was relevant to the band."
Despite the film's success, Clare was immediately clear she wanted to focus on music. "Gregory's Girl opened some doors in America, but it got in the way of the band," she reasons. "I was constantly being asked to do more acting, but I had to make a choice and being a pop star was great fun." Clare's next acting role – working with Bill Forsyth again, on his comedy Comfort And Joy – ultimately helped hasten Altered Images' split.
"The only reason doing that film worked to any extent logistically is because it was filmed in Glasgow," Clare continues. "I could see that it was disruptive to the band. I knew that disappearing to film it was inconvenient. But I really loved acting and I couldn't completely walk away from it.
"Altered Images and Gregory's Girl gave me such a calling card, I can never feel anything but great about those experiences. Like anyone, I've had dips, but I'd never have kept it going to the level I have without that start. Riding those dips out is what really works."
Although she was only 19 when Gregory's Girl was released, Clare didn't feel out of place in the music scene at the time. "My overriding impression of the era is that we were all so young," she considers. "One great thing about playing 80s festivals now is that we're all grown-ups who can look each other in the eye. When I did Top Of The Pops at 19, I was too terrified to talk to anyone. I was socially inept, but so were most of the other bands.
"People still remember the big bamboo hat I wore on our first appearance for Happy Birthday. I wore that because I was terrified, and it acted as a veil I could hide behind. Towards the end, when I started enjoying it, I flipped the hat back, but the song was almost finished by then." 
A lot of socialising happened playing five-a-side football. The Bluebells were Altered Images' regular opponents, while Spandau Ballet and Wham! would also take the band on at the local sports hall before Glasgow gigs. "The only ones who didn't play were me and George Michael," laughs Clare. "We didn't want to get our hair ruined."
Despite her youthful confidence, Clare admits that, as well as feeling she had it all to prove, the band were sometimes taken advantage of. "There's a real beauty to how naïve we were, but there's a vulnerability to that too," she remembers. "There's talk now that young artists aren't supported and, although we didn't have the same pressures, I look back and sometimes worry for my young self.
"Even once we were on Top Of The Pops, we were on £45 per week. The day after we played Manchester Apollo, I did the band's washing at the local laundrette because we couldn't afford to get it done at the hotel. On one level, that was very grounding and maybe saved us a bit. On another, we were very exposed."
Ultimately, Clare is thrilled she had so much success. Reuniting with Johnny McElhone when she was invited to join his current band, Texas, at a 2017 Glasgow gig to perform I Should Be Happy has reignited their friendship, the last Altered Images ghost laid to rest. 
Now, Clare Grogan just needs to get back onstage. "When I meet my peers from back then at festivals now, it's great that we can recognise we've survived," Clare summarises. "We're finally doing it on our own terms. Lockdown has made me realise how much I need to be on stage. It turns out I'm very used to gigging. I've missed it, I must say."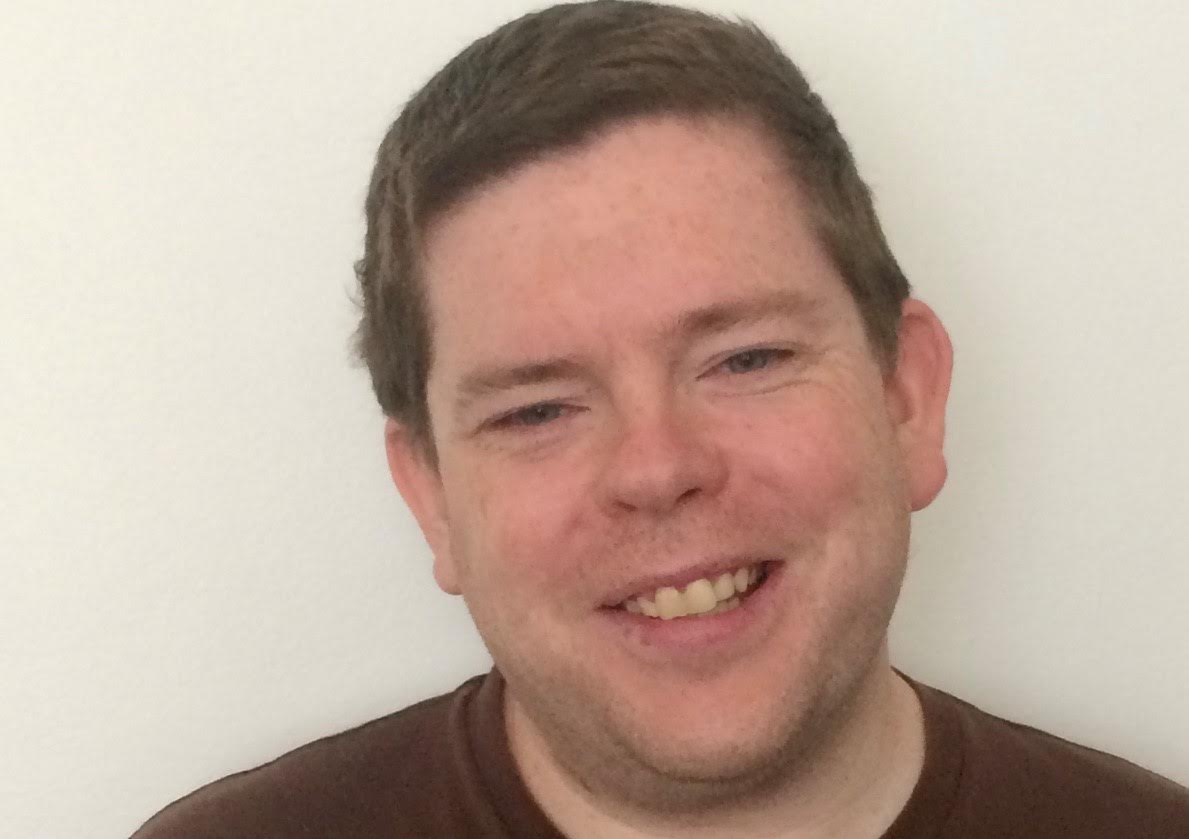 John Earls
Writing for Classic Pop since our first issue, John has been to Adam Ant's house, sworn at by Bob Geldof, touched Johnny Marr's favourite guitar, interviewed Richard Coles on his vicarage bed and serenaded with Last Christmas by Shirlie Kemp. John first specialised in writing about music as editor of Teletext's Planet Sound music column from 2000-09 and now writes about pop for a range of magazines and national newspapers. A Luton Town fan, John also writes about football. His bucket list interviews for the magazine are Grace Jones, Kylie, Siouxsie Sioux and Andrew Ridgeley.