Top pop songs of 1982
By Classic Pop | February 14, 2022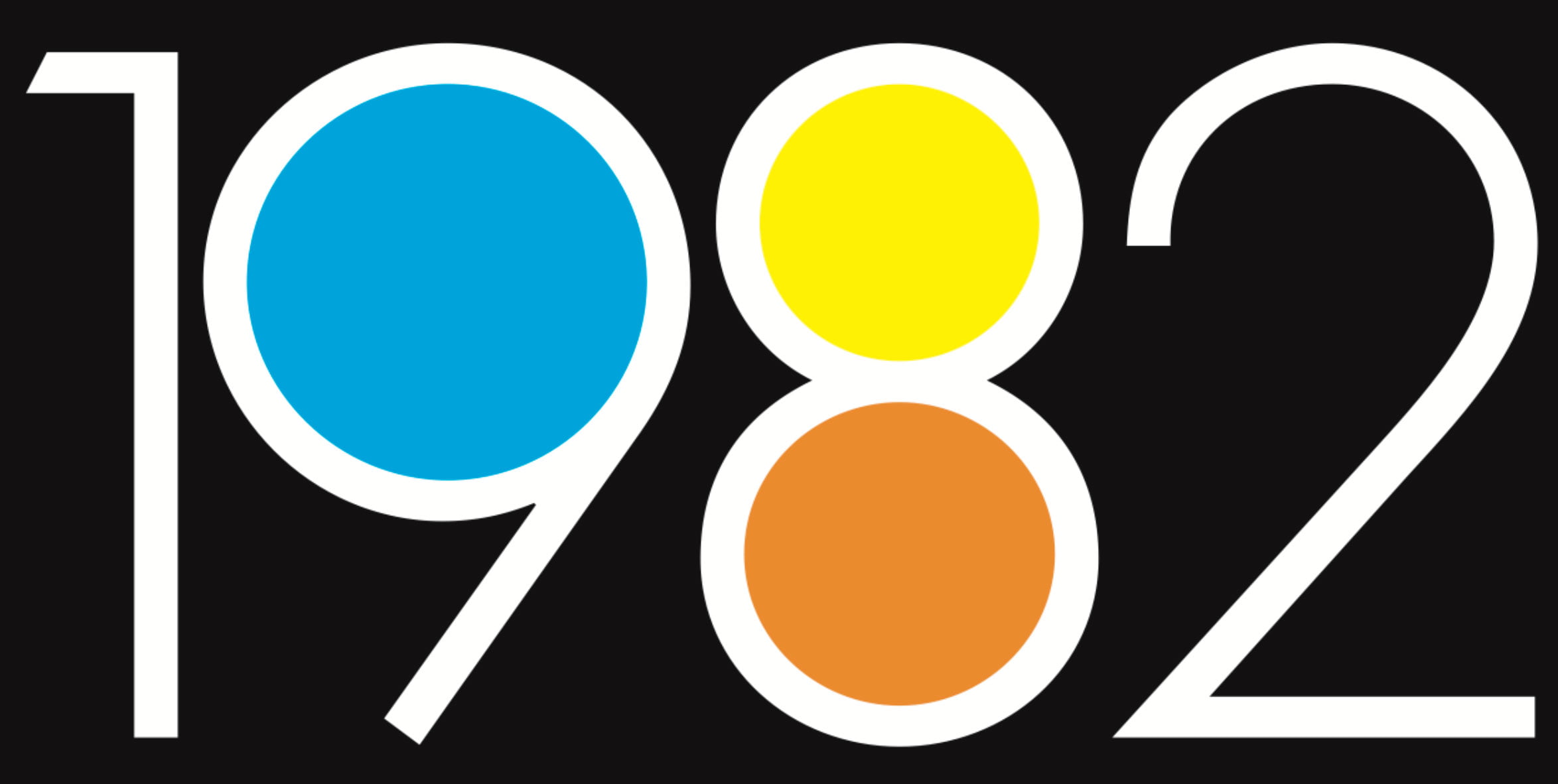 In this list of the top pop songs of 1982, we look back on a year filled with glossy pop hits…
From Martin Fry and co's grand sophisti-pop statement to a stylish world-takeover from Birmingham with love, and over the wall to the unrestrained exotica exhibited by such pioneers as Kate Bush and Yello, 1982 was most certainly a remarkable year for pop music – and that's without mention of the King Of Pop's squillion-selling Thriller album.
It's been the usual joyride to stand back and review the finest moments of the year's pop calendar, and we've invested many late nights in order to curate an all-encompassing playlist that represented the year in full, vibrant technicolour. As such, in this rundown of the best of 1982 you'll find synth-pop, art-pop, ska-pop, goth-pop, funk-pop, some choice balladry, plenty of guitars – and all else in-between.
We've allowed just one track per artist to keep things interesting (bar one sneaky 'featuring') but, as we're sure you'll notice, some big players are absent, from Survivor (with their evergreen rocker, Eye Of The Tiger) and Irene Cara (and her spandex-worshipping theme to Fame) through to Tight Fit (cooing the then-ubiquitous The Lion Sleeps Tonight), MJ's duelling duet with Macca (on The Girl Is Mine), Toni Basil (and her boyfriend-roasting cheer Hey Mickey), and The Steve Miller Band (and their magical love incantation, Abracadabra).
Even Madonna's debut single Everybody didn't make the cut in a year that was as expansive and experimental as it was overcrowded with melody.
Whether you're more inclined towards dungarees, eyeliner, preppy V-necks or favour a bit of gold lamé, there's something for all on offer here… 
40
Kate Bush –
The Dreaming
While any of the singles from Kate Bush's frankly alchemic – "mad" – album The Dreaming would make a suitably eccentric closer to a year's worth of genre-stretching pop, we've singled out the title track for its mesmeric tribal rhythms, exaggerated palette of accents, and its marvellously capricious tapestry of sounds: from the breathily eerie to the unsettlingly nutty. The lyrics narrate the pillaging of the Aboriginal lands with arresting imagery of kangaroos run over by vans, and indigenous people mistaken for trees. 
39
I Want Candy –
Bow Wow Wow
After the success of 1981's Top 10 single, the irrepressible Go Wild In The Country, Bow Wow Wow were on a roll. Fronted by the unique excitations of Annabella Lwin, the group reimagined The Strangeloves 1965 hit for their The Last of the Mohicans EP, and one that finally drew the attentions of Uncle Sam. I Want Candy was helmed by Kenny Laguna (of Joan Jett fame) who talked the band into recording the track, and while it clung on to the underbelly of the US charts, it hoisted the band back into the UK Top 10.
Top pop songs of 1982
38
Pinball Cha Cha –
Yello
Suitably bonkers and hugely innovative, Boris Blank and Dieter Meier's love letter to pinball (why not?) from their fantastical second album Claro Que Si is a comic-book clash of garbled samples, pinging bells, French chanson and squelching, all deposited over a cha-cha rhythm. Yello led the charge for pioneering synth-pop and here boundaries are most certainly pushed. As the Ralph Records adverts declared: each tune was "masterfully produced with the thickest sound on record today," whatever that means.
37
Shy Boy –
Bananarama
Their first to be written and produced by Steve Jolley and Tony Swain for the trio's debut LP Deep Sea Skiving, this summer smash was the 'Nanas third UK Top 5. This Motown-vibing track was penned in tribute to teen pirate radio DJ Mark Gould. "After Shy Boy we were recognised all the time," Sara Dallin told Smash Hits. "Once on the number 8 bus coming back from Top Shop, these little kids behind us started singing Shy Boy and it was really embarrassing. That's the first time it ever happened." 
36
Uncertain Smile –
The The
Matt Johnson's The The found modest success with this ode to unrequited love from lauded debut LP Soul Mining, issued through Some Bizarre. Born from earlier song Cold Spell Ahead, from the intro's lo-fi tape loop to its lush piano outro played by Jools Holland (who showed up in full biking leathers), it's utterly sublime. "It had to happen," Johnson told The Quietus. "It was the cherry on the cake for the album." Recorded at John Foxx's Garden studio,
it features cult synthesist Thomas Leer. 
35
The Safety Dance –
Men Without Hats
Montreal synth-poppers Men Without Hats' ubiquitous 1982 hit rose to prominence after a 12" remix unexpectedly made the top of the Billboard dance listings. But what exactly was singer Ivan Doroschuk on about? Apparently he had a bugbear with bouncers, hence the "We can dance if we want to!" hook. "It originated when I was getting kicked out of clubs for pogoing, for hitting the dance floor whenever they played Blondie's Heart Of Glass or The B52's' Rock Lobster," he told Time Out. It's since been repurposed for an airline advert.
34
I Melt With You –
Modern English
Taken from Modern English's 4AD album After The Snow, apocalyptic love song I Melt With You may have landed them with dreaded one-hit wonder status but it remains a punk-pop beacon. Written while stoned on the floor of his London flat, frontman Robbie Grey's moving vision of love-making amidst nuclear fallout was pieced together using "fragments" under the guidance of Hugh Jones, who'd worked with Echo & the Bunnymen and Simple Minds. The band also recently recorded a quarantine version. 
Top pop songs of 1982
33
In The Name Of Love –
Thompson Twins
With Thomas Dolby and his synth-pertise in the studio for the Set album, and short of material, Tom Bailey was inspired to create In The Name Of Love, a last-minute add-on, and the catalyst for the band's implosion. The success of Thompson Twins' seventh single brought about an immediate shedding of band members (seven to three) and a complete overhaul of their sound. This missed the UK Top 40, but gave them a shiny Billboard dance chart No.1 and, best of all, it appears in Ghostbusters!
32
Maid Of Orleans (The Waltz Joan Of Arc) –
OMD
This Mellotron-driven single from OMD's crowning work, Architecture And Morality, was, rather ostentatiously, their second 45 in a row that took Joan Of Arc as its inspiration. Penned by Andy McCluskey to mark the 550th anniversary of the French heroine's death and relayed to Smash Hits as "our Mull of Kintyre", this ambient piece of synth-pop balladry reached the UK Top 5, as well as hitting big in Germany, where it was the year's biggest seller.
31
Love Is A Stranger –
Eurythmics
Love Is A Stranger didn't reach the UK hit parade until a re-release in 1983 but was nonetheless a crystal clear indicator of the delights that were to come. A gender-stretching video features Annie Lennox's provocative removal of several ultra-girly wigs to reveal her iconic cropped red hair-do, freaking out conservative America in the process, her androgynous aesthetic causing many to believe her a transvestite – and leading to the plug being pulled on its first MTV airing, and a ban.
30
It
Ain't What you Do (It's The Way That You Do It) –
Fun Boy Three (feat. Bananarama)
The 'Nanas were virtually unknown when they recorded with ex-Specials Terry Hall, Neville Staple and Lynval Golding, aka Fun Boy Three, collaborations that helped launch the girls' career. Their Ghost Town-esque debut, The Lunatics (Have Taken Over The Asylum), announced a percussive sound, but none lit up the airwaves quite like this slinky reboot of the late-30s hit. The trio also went on to score a hit with George Gershwin's Summertime, before working with David Byrne. 
29
Goody Two Shoes –
Adam Ant
A UK No.1, one of the year's bigger sellers, and Adam's first US Top 20, this first solo exploit was initially intended for the Ants, until the sudden split said otherwise. Co-written by guitarist Marco Pirroni, the East African Burundi rhythms were still in effect, now furnished with horns. As the video makes clear, this was "an answer-back manifesto" to the press in a period when Adam had cleaned up, its refrain of "Don't drink, don't smoke, what do you do?!" toying with journalists' obsession with his wild-man image.
28
Golden Brown –
The Stranglers
Harpsichord hooks don't often feature in pop, nor shifting rhythmic metre for that matter, but The Stranglers waltzing masterpiece will resonate long after they're gone. Most cite heroin as the subject, while the band has claimed it's an aural 'Rorschach test' to challenge their audience. Hugh Cornwell cleared things up in 2001: "Golden Brown works on two levels. It's about heroin and also about a girl. Essentially the lyrics describe how both provided me with pleasurable times."
27
She Blinded Me With Science –
Thomas Dolby
Synth-music scattered in all directions on entering the pop domain and plenty chose a quirkier route, be it Yello, Landscape or Devo. Thomas Dolby, an avid synth-builder and a student of meteorology, seemed destined for eccentricity: "The sort of forlorn mad scientist character was definitely a part of my personality. So I decided I was going to create a vehicle for that character." Moog and Roland synths conjoin here, while TV scientist Magnus Pyke provided the manic spoken word. 
Top pop songs of 1982
26
More Than This –
Roxy Music
A beautifully crafted capstone of synth-pop, a UK No.1, and a slow-burning million-seller in the States, the Avalon album took Roxy Music into a more grown-up place. Lush first single and album opener More Than This illustrated how far they'd come, marrying high-brow sophistication with chart nouse for one of their catalogue's more dulcet moments. The track passed America by on release, but was immortalised in film when Bill Murray wearily sung his karaoke version in 2003's Lost In Translation. 
25
Rio –
Duran Duran
The Brummie's first big hit stateside, Hungry Like The Wolf, appears on most Best Ofs, and Save A Prayer was their highest UK charter, but it's the sheer gloss of Rio that best characterises the band. Its origins go back to early frontman Andy Wickett's band TV Eye and his song Stevie's Radio Station, while the verses were snatched from Duran track See Me, Repeat Me. The lyrics were inspired by the city of its title, and decoded by the band as a metaphor for America – lest we forget the ultra-decadent video filmed in Antigua.
24
1999 –
Prince
The title track to Prince's breakthrough album has grown in stature since the turn of the millennium finally allowed us all to party to its premature theme tune. It's hard to imagine Prince as anything but a megastar now, but on its initial run 1999 swerved the US Top 40. It wasn't until a December re-release that it hit a far more satisfactory No.12, helping to propel the album up the Billboard for a first Top 10 hit. With the help of MTV plays, single number two Little Red Corvette made US No.6, flinging the doors wide for the purple one.
23
Faithless –
Scritti Politti
We're a little obsessed over the silky funk-pop groove that Green Gartside and co served up with this vocodered treasure from the Songs To Remember LP, spelling a move into lighter territory. A gospel backdrop shares airtime with its occasional robot companion here in call-and-response, as Green channels Prince's finest shriek and George Michael's pop nouse for a warm melody to narrate his tale of "the fallout of love". The perfect follow-on from the equally excellent The Sweetest Girl single, Faithless peaked at No.12 in the UK charts.
22
Leave In Silence –
Depeche Mode
With classically trained tech-whizz Alan Wilder joining the line-up, Essex boys Depeche Mode were morphing into a different animal: pop was mostly out and darker terrain was very much in. Leave In Silence, the opening track and third single from the initial post-Vince Clarke LP A Broken Frame, was an early indication of where they were heading. From the darkened tones of the intro's choir of voices to an array of indirect electronics that punctuate the chunky groove.
21
Slowdive –
Siouxsie And The Banshees
Far more future-facing that the lion's share of artists at the time, Bromley's raven-haired empress cleared a path for a multitude that followed from Charli XCX to Florence Welsh. This creeping symphony frames the reasons, driven by heavy-bowed, pulsing strings and various weird and wonderful sonic quirks. Stemming from the band's critically treasured A Kiss In The Dreamhouse, this sensual single rose out from it fantastically – albeit stuck on the periphery of the Top 40. 
20
Just An Illusion –
Imagination
Draped in spandex and sequins, and fronted by the irrepressible Leee John, North London Club-Kid trio Imagination slinked into the scene finding success in 1981 with Top 5 hit Body Talk. The soul-pop flamboyancy continued via the luscious Just An Illusion which vogued up to UK No.2 as well as scoring a dance hit in the US. The associated album In The Heat Of The Night was big just about everywhere – and Mariah Carey made them a ton of dosh when she sampled it for her Get Your Number single in 2005. 
19
I Ran –
A
Flock Of Seagulls
The hairstyles still seem to rob the column inches even now, but 1982 was a standout 365 days for A Flock Of Seagulls. While success stateside usually comes later – or doesn't come at all – for UK acts, AFOS were an exception to the rule. Despite falling flat over here, it was this guitar-driven second release from their debut album that took them international, making Aussie No.1, No.7 in New Zealand and crashing that hard-to-reach US Top 10. By October they'd repeated the feat over here with Wishing (I Had A Photograph Of You).
18
Young Guns (Go For It) –
Wham!
"Wise guys realise there's danger in emotional ties" doesn't sound that appealing on paper, but George and Andrew hit the ground running with the throwaway funk of this dance floor hit issued on Innervision in October 1982. George was already developing his writing and production skills, but with the duo landing a paltry No.73 they badly needed a break. A debut TV outing on Saturday Superstore changed their fortunes, leading to a booking on TOTP, a UK No.3, and Wham! becoming overnight stars.
Top pop songs of 1982
17
Man Out Of Time –
Elvis Costello
Cut with Beatles engineer Geoff Emerick, the heart of the Imperial Bedroom album harboured rhythmic shifts, trembling organ, and a poetic stream detailing a ministerial sex scandal, candid glimpses that led to numerous wild fan-theories. It also marked a personal shift for Elvis. "I came to terms with the fact that I was sacrificing the power of certain songs to this mad pursuit of tempo," explained Costello. "Man Out Of Time is the one time I said, 'No, stop. Let's play this at the right tempo'."
16
Temptation –
New Order
A roughshod gem in their live set since September the previous year, this was a distinct signifier of a new direction. Bernard Sumner opens Temptation with poignant words of new beginnings – "A heaven, a gateway, a hope" – before this driving, stand-alone single drills deep into the psyche. Add in its looping falsetto hook and, um, Peter Hook's bass chimes, and a classic was born. Eye candy came via Peter Saville's starry cover art, while a 12" took the tune somewhere else entirely. 
15
Talk Talk –
Talk Talk
Mark Hollis led Talk Talk to early success with debut LP The Party's Over, produced by Duran Duran's go-to helmsman Colin Thurston. While the subtlety of mid-tempo grower Mirror Man passed by unnoticed, this eponymous follow-up fared better. Talk Talk started life as an frenetic punk-pop track laid down by Hollis' previous band, The Reaction, but under the new moniker, and with a smoother delivery and production to match – slap bass, luscious soft synths and a driving, sparkling piano – it made for a more palatable listen.
14
Promised You A Miracle –
Simple Minds
Recorded across three days at Townhouse Studios in London, Promised You A Miracle provided Simple Minds' their first bona fide chart hit – a UK No.13 – firing up a fertile period of further success with the help of a debut showing on Top Of The Pops and plenty of column inches from the teen-pop press at the time. Hints of the arena-friendly unit they would blossom into appear here via FM-friendly sophistication present in the stadium-sized Moogs, dance-inflected production and sizeable guitar hooks – plus the sheer power of Jim Kerr's baritone.
13
Party Fears Two – The
Associates
Perhaps the most indefinable track in this listing, Associates' elegant Party Fears Two. Billy Mackenzie and Alan Rankine made first waves via an unauthorised cover of Bowie's Boys Keep Swinging, and soon found themselves lumped in with the New Pop movement. But that was just a pigeon hole; in truth they were out of step with the rest of pack: more overblown, more psychedelic, more them. Mackenzie's operatic voice elevated this into the stratosphere and ensured UK Top 10 status. 
12
The
Look Of Love –
ABC
"We are committed and if we succeed we'll succeed magnificently, and if we fail it will be a magnificent failure," ABC's ambitious frontman Martin Fry had told The Face. "The magnificence is important." Album The Lexicon Of Love was the very epitome of sophisti-pop and its third single exemplified that magnificence. Inspired by one of Fry's failed romances, he supposedly insisted the actual girl who had left him appeared to say "Goodbye" on the record – a classy touch. A UK No.4.
11
Only You –
Yazoo
There are so many choice moments on Yazoo's debut album Upstairs At Eric's, but it's the flawless simplicity that made Only You such a classic. With Depeche Mode behind him, Vince Clarke secured the ample pipes of ex-Screamin' Ab Dabs singer Alison Moyet via a Melody Maker ad. Only You was prevented from No.1 glory by Nicole's Eurovision-winner, A Little Peace, but The Flying Pickets' a-capella reworking, released a year later, made Christmas No.1.
10
Say Hello, Wave Goodbye –
Soft Cell
Soft Cell found fame with their cover of Northern Soul floor-filler Tainted Love, but it was this bedsit epic that stood them out. Set in drizzly Soho streets, Marc Almond relays his tale of "so-so love", painting pictures of cocktail skirts and running eyeliner, while Dave Ball spins the minimalist synth backdrop. "That was Brewer Street in the rain," Marc told Mojo, "with the neon light from the Raymond Revue Bar reflected on the wet streets. It was what Non-Stop Erotic Cabaret was about, what Soft Cell was about, what I was about."
Top pop songs of 1982
9
House Of Fun –
Madness
Madness' ska-pop romp is a coming-of-age anthem (originally 'The Chemist Facade') about "the embarrassment of going to a chemist's shop to buy a condom for the first time". Penned by Mike Barson and Lee Thompson, it was vastly improved when Stiff boss Dave Robinson demanded a chorus, to which Barson responded with the now-familiar "Welcome to the house of fun" refrain. A UK No.1 beckoned, its typically frisky video making use of a joke shop, a chemist  – and over 50 runs on a rollercoaster in Yarmouth.
8
L
et's Go To Bed –
The Cure
Fourth album Pornography was a shadowy final splash before The Cure entered more pop-orientated climes. Fleeing those darker arts, Robert Smith made a volte-face, with this standalone opening the door for pop classics like The Love Cats. Smith's move "from goth idol to pop star", as he put it, was met with worried faces at the label.
"I didn't want that side of life anymore," he told Rolling Stone. "It went from intense, menacing, psychotic goths to people with perfect white teeth." Smile!
7
Living On The Ceiling –
Blancmange
Blancmange took us all "up the bloody tree" when they burst into the UK's consciousness, and Top 10, with the third effort from debut LP Happy Families. Augmented via the Eastern flavours of percussionist Pandit Dinesh and sitar player Deepak Khazauchi, this registered yet another exotic quirk in the year's listings. Their inclusion on 1980's Some Bizzare compilation won them a place on the London Records roster, and while they couldn't sustain the chart success, they're still at it – and still brilliant.
6
Love Plus One –
Haircut One Hundred
Smash Hits awarded it Single Of The Week and the UK agreed, giving the preppy five-piece their biggest hit (No.3).
A prototype to the indie jangle that followed, Love Plus One transfused new wave-lite synths and funk syncopations
with a drop of blue-eyed R&B. Meanwhile, MTV viewers were treated and terrified by its video set on a tropical island and replete with women in cauldrons, a tranche of skeleton men and Heyward with just a loin cloth to hide his modesty.
5
Town Called Malice –
The Jam
Paul Weller and co's musical put down of hometowns everywhere is woven deep into the fabric of British pop. Alive with imagery of abandoned milk floats and lonely housewives, it gave the trio a third UK No.1. "We were going around the country seeing first-hand what was happening," Weller told The Guardian. "It was the start of the Thatcher years. I was a young man taking it all in." The Jam man chose to expand the band's sound in the wake of punk's golden era, juxtaposing an "uplifting feel" with a "hard realism."
Top pop songs of 1982
4
Pale Shelter –
Tears For Fears
This Curt Smith-fronted, Roland Orzabal-penned single is our pick from the duo's intimate masterstroke, The Hurting. Inspiration for the album came from the 'primal therapy' of American psychotherapist Arthur Janov and the disturbing theme of childhood trauma – never more disquieting than in cutting lines like, "You don't give me love, you give me cold hands". Look past the Henry Moore-inspired title and the intellectualised subject matter and there lies a fabulous song, crafted to amplify that painful recall.
3
Senses Working Overtime –
XTC
The beating heart of one of the year's most rewarding LPs, this "little prog operetta" tried to make sense of it all via the medium of 'medieval' pop. In 1982 the smart Swindonites embraced a more studio-based tack, and band leader Andy Partridge admits aiming for a hit. "I worked on this kind of stomping, idiot pattern, thinking about the five senses," he said. "Everyone has five senses, what's great about that? Well, they're not just working, they're going crazy! They're working overtime!" A UK Top 10 classic.
2
Do You Really Want To Hurt Me –
Culture Club
On his TOTP debut the dreadlocked Boy George's scarlet-lipped androgyny caused many a parent to eject mouthfuls of Darjeeling onto the living room pile. Red-top 'Boy-or-Girl' headlines aside, it was the single that hoisted the group into view, with lyrics inspired by George's then-boyfriend drummer Jon Moss. Just missing the US top spot, this was Culture Club's first UK No.1 and a killer track very likely to hang around pop's 'finest lists' for years to come.
1
Come On Eileen –
Dexys Midnight Runners
Bubbling over with a tribal togetherness missing in so much of the processed terrain that surrounded it, Dexy's Too-Rye-Aye album planted its flag like few others, with Come On Eileen its raucous rallying cry. Dreamt up by Kevin Rowland and his dungareed-comrades 'Big' Jim Paterson and Billy Adams, Come On Eileen was the biggest tune of the year and comfortably one of the tunes of the decade – as Rowland prophetically croons, "You'll hum this tune forever."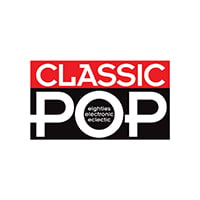 Classic Pop
Classic Pop magazine is the ultimate celebration of great pop and chart music across the decades with in-depth interviews with top artists, features, news and reviews. From pop to indie and new wave to electronic music – it's all here...