The music of 1981 unfolded with an explosion of creativity. synths took over the hit parade, the New Romantics enjoyed their last hurrah, funk, rap and retro opened new territory. Was this the greatest year in pop? 
Pop music had faced 1980 brandishing both awe and terror. Synths blared out as a fanfare for futurism via such releases as John Foxx's Metamatic and with OMD and The Human League making startling appearances on Top Of The Pops.
In these hyped-up times catastrophe always seemed to be lurking just around the corner, and nuclear-themed hits (Kate Bush's Breathing, UB40's Earth Dies Screaming) all warned of impending apocalypse. Meanwhile a dressy, artistic innovation shone through with Bowie's Ashes To Ashes video, co-starring Blitz grand poo-bah Steve Strange, tapping into New Romanticism.
Oracles from it came via Strange's Visage (Fade To Grey) and Spandau Ballet's To Cut A Long Story Short. Another flash of colour came from Adam and the Ants, telegenic raiders of the dressing-up box. New heroes emerged, old ones were lost: Lennon's December assassination rocked a music world already shaken by Ian Curtis' May suicide. Lennon-related releases haunted the charts in early 1981. Nostalgia was in the air. 
But so too was the shock of the synthetic new. Ultravox's Vienna – melancholic, electronic Euro-drama – was only kept off the top spot by Joe Dolce's Shaddap Your Face. Vienna came with a Russell Mulcahy-directed mini-movie depicting a decadent upper class on the brink of decay (Brideshead Revisited reached TV screens in '81). Dressing up and having elegant fun while a tarantula crawled across your face seemed to sum up the year in a nutshell. 
As Vienna soundtracked 1981's chilly early months, three debut records showed how synths would shape much of the year ahead. January's Kids In America by Kim Wilde, upholstered her father Marty's vintage pop sensibility in brother Ricky's nods to Numan and OMD. Clad in Oxfam chic, Wilde, aka the 'Bardot of rock', followed it up with Chequered Love, Water On Glass and November's grown-up story-song soundscape, Cambodia.
Duran Duran's Planet Earth, made by a band that was committed to style and success and hot-housed on the dancefloor, was released in February, demonstrating how electronics could be subsumed within a perfectly-balanced pop package.
The same month, Spandau's Journeys To Glory hit the shelves, while Duran's own album followed in June. Video was seized upon. Girls On Film, directed by Godley and Crème, exposed them to America's MTV, launched that August (minus sauciness). 
Depeche Mode's Dreaming Of Me, also out in February, hailed the arrival of purely electronic teen dreams via an independent label, Daniel Miller's Mute. Synth-pop boomed as the instrument swiftly became cheaper and more portable, enabling the infamous episode where Depeche Mode carried theirs on the train to TOTP from Basildon once New Life hit that summer. September's Just Can't Get Enough went Top 10, as did debut album Speak & Spell.
For more on this brilliant year in pop, buy our Classic Pop Presents 1981 special here.
Synth-pop carried some strange cargo into the charts in '81– just listen once more to Landscape's macabre hit Einstein-A-Go-Go. OMD went Top 5 with the ethereal Souvenir and the arcane Joan Of Arc, while Architecture & Morality – saturated in Eno-soundscapes and proggy Mellotrons – became a No.1 album. OMD's heroes Kraftwerk reissued The Model, slowly ascending to an '82 No.1, paired with '81's Computer Love.
On Computer World, the Düsseldorf pioneers tapped away at their Texas and Casio calculators and into the tech zeitgeist as computers (US's IBM, UK's Sinclair ZX81) entered the home. Less commercial electronic music came via Mute's Fad Gadget, the shadow to Depeche Mode's light, with Frank Tovey as Mr Punch adorning Incontinent's cover. Inside lurked a scary carnival ride of electro-nightmares and bad behaviour. 
When DAF weren't on Eurythmics' Conny Plank-produced In The Garden, they were getting NME's Paul Morley all hot and bothered with Alles Ist Gut ("slimy, steamy sex music"). Equally murky and ominous were Cabaret Voltaire's Red Mecca and Byrne/Eno's My Life In The Bush of Ghosts, babbling with evangelical voices as conservatism rose, east and west. 
Futurism/New Romanticism reached its zenith in 1981, with The People's Palace event at the Rainbow in February its sort-of Woodstock. In March the first issue of New Sounds, New Styles arrived, dedicated to the scene and its music, to night-life and fashion.
Ultravox would follow Vienna with September's Rage In Eden, while Visage released Mind Of A Toy. Increasingly, the Blitz Kids were being dogged with accusations of elitism. "Sipping champagne on daddy's credit card," Steve Strange complained to Smash Hits – dressed in his Chinese slippers in a home full of mirrors and pierrot dolls. 
For more on this brilliant year in pop, buy our Classic Pop Presents 1981 special here.
But Adam And The Ants were the biggest dandies of '81. Swashbuckling videos for No.1s Stand And Deliver and a Diana Dors-starring Prince Charming showed his shrewd grasp of the form. Ant was fame-hungry and, like so much in 1981, thrillingly odd (just listen to the writhing voices that open the latter song).
Ant also eschewed synths, preferring twanging, strutting guitars, glam-rock chants and tribal double-drumming; Johnny Kidd & The Pirates meets glam pop meets the Burundi beat.
That beat was as ubiquitous as synths in '81, a primal, atavistic and man-made stampede in the face of electronic progress, the rumble of 'exotic' pan-global pop. It galloped through Kate Bush's Sat In Your Lap (with its own panto promo of tutus, roller-skating dunces and jesters), The Banshees' Juju and Bow Wow Wow, as well as the Rusty Egan's Burundi Black. Sometimes it was cloaked in gated reverb, used to dramatic effect on In The Air Tonight by Phil Collins.
By the end of the year, Adam Ant had met the Queen at the Royal Variety performance and donned some knight's armour. So did Tenpole Tudor, replacing the 'cavalier' attire accompanying March's Swords Of A Thousand Men (like Ant, Ed Tudor-Pole had learnt a few tricks from Malcolm McLaren).
It seemed everyone, not just New Romantics, was raiding costumiers Berman and Nathan's. Heroism was in the charts, the clubs (Egan/Strange's post-Blitz Club For Heroes) and the cinema (Clash Of The Titans, Time Bandits).
Another blaze of colour and costume came with Adam Ant's Jubilee co-star Toyah, hair and tunics aflame, turning suburbia upside down with her singles I Want To Be Free and It's A Mystery with the gusto of a stage-school punk turned kids TV presenter (she did just that on Look Here).
Wilcox was inescapable in '81, hitting No.2 with Anthem, full of what she called her 'true music' – "outré electronics and clusters of operatic Toyahs".
Compared to Toyah, Gary Numan seemed positively sedate, adopting a Bogart detective/Howard Hughes eccentric millionaire image for Dance's sombre atmospherics and textures, featuring A-list support from Queen's Roger Taylor to Billy Currie. Japan's Mick Karn supplied sax and his trademark bass (Numan adored Gentlemen Take Polaroids).
By now, Gary was even acting like Howard Hughes; shunning live shows, preferring planes to pop stardom, he just wanted to be rich, not famous. He had cause to retreat: an ex had sold her story to the tabloids, inspiring She's Got Claws, a No.6 hit. His new girlfriend's ex, meanwhile, had run over his garden and attacked him with roses. Despite the ordeals, Dance hit No.3 and Smash Hits readers voted him Top Male. 
The revamped Human League weren't New Romantics, but technology, style and dancing were at the heart of their stunning 1981 success. In tow were 'the girls', Joanne Catherall and Susanne Sulley, plucked from Sheffield dancefloors for the glamour aspect and their backing vocals. Also recruited was Graph's Ian Burden, who remarked that dancing to early League was more limb-twisting chore than body-shaking pleasure.
April's Sound Of The Crowd changed that, turbo-charged with rhythms from the newfangled LinnDrum. The 'crowd' was in the League's sound now… and buying it, too. 
On TOTP, Catherall and Sulley took on BBC TV Centre much as they would take on Sheffield's Crazy Daisy. The single went up, peaking at No.11. Maximising the dancefloor drama, it disappeared into dark, dubby spaces – Burden was a reggae fan, while Martin Rushent was chosen for his hard-edged production with London punks 999 – before its verses hurled you back under the lights. Even the red sleeve was a dance record code – though the B-52's Party Mix! beat '82's Love And Dancing in the remix album race. 
For more on this brilliant year in pop, buy our Classic Pop Presents 1981 special here.
Love Action (No.3) and Open Your Heart (No.6) further endeared record-buyers, and they promptly sent October's Dare soaring to No.1. Dare's pristine, uncluttered pop chattered with synthetic musical life (listen to the Yamaha CS-5 meows on Love Action, or Open Your Heart's hook hanging confidently in space).
This electro-orchestra's magic ingredient was Martin Rushent's Roland Micro-Composer. Bookended by jet-set aspiration (The Things…) and hits, Dare's centre spooked us with Stephen King (Darkness) and the Kennedy assassination in the year Reagan was shot (Seconds). 
Managed by Bob Last and joined by ex-Rezillo Jo Callis, the League's links to Scotland also included sharing Rushent with Altered Images for Happy Birthday and I Could Be Happy. In this band, fronted by Clare Grogan, star of Gregory's Girl, girl-next-door charm and nursery-rhyme earworms collided with a Banshees edge (Steve Severin produced their first singles Dead Pop Stars and A Day's Wait). 
Dare's sleeve matched its sonic sheen, a Vogue homage inspired by the magazine's one-word captioned series ("Dare!", "Red!", "Success!"). The look  – "the cosmetic nature of things", as Mark Beer sang on Rough Trade's wonderful Pretty – was crucial. Reflective surfaces abounded in pop's '81 lyrical lexicon.
Dollar and even Def Leppard got so excited about mirrors, they named a song after them… twice. Smash Hits readers' best-dressed sleeve, however went to Heaven 17's Penthouse And Pavement, the album from ex-League members Ware and Craig Marsh. Here electronics merged with 'real' Brit funk; thumb-slapping bass, courtesy of 17-year-old John Wilson, sax and Josie James' warm-blooded back-up to Glenn Gregory's Oakey-esque baritone.
True, some of pop's aspirational and entrepreneurial zeal in 1981 echoed the ideals of the woman who had recently become the new occupant at No.10 Downing Street – but Penthouse And Pavement's slick corporate image was served with heavy irony, as in the singles Play To Win and I'm Your Money. Fascist Groove Thang was one of many anti-Reagan 1981 broadsides (see also UB40's Sardonicus, Fun Boy Three's Lunatics).
Even Penthouse And Pavement's title reflected the early 80s' lush life/squalor divide. The same summer of Charles and Diana's wedding, Ghost Town by The Specials was No.1, haunted by 'the good old days', staring at a derelict present as bleak as Play For Today's United Kingdom. Flipside Why? addressed homegrown fascism ("a steel-capped boot and a Nazi salute").
Black consciousness was seen on film (Burning An Illusion) then accelerated by events – first January's New Cross fire, then economic deprivation and police tension inflaming Brixton's April riots, spreading elsewhere. Bob Marley's death that May was a loss far greater and more symbolic than for just fans of music. 
Murdoch-baiting and the riots were all over The Beat's LP Wha'ppen? Even Madness had the blues with Grey Day. Unemployment rose to staggering levels, chronicled on UB40's One In Ten – album Present Arms was a big seller, peaking at No.2. Not everyone was so sombre about the situation. Martin Kemp enthused about living it large on the dole while Bow Wow Wow offered a defiant riposte to Norman Tebbit's parliamentary speech that year: "Work is not the golden rule!" Wham Rap! was barely a year away.
But moral fury over Thatcher's ruthless Britain ignited the charts. "The weak get crushed while the strong get stronger," opined Weller on Funeral Pyre, while drummer Rick Buckler unleashed a Keith Moon-style freakout. It sounded like Orwell's "a boot stamping on a human face forever" (Weller's 1981 reading material).
These sentiments were echoed by The Police, whose Spirits In The Material World talked of "subjugating the meek". Their synth-soaked Invisible Sun tackled the Troubles, as did The Undertones' It's Gonna Happen, hitting shelves even as its subject, hunger striker Bobby Sands, died in jail. 
If exotic locales weren't escapist enough, there was always the past's foreign country. Retro ruled 1981, pop flashing backwards as it was electronically zooming forwards. Feline-friendly rockabilly prowled the record shelves – Polecats, Blue Cats and Stray Cats, all turned-up Levi's, Brylcreemed quiffs and James Dean cool.
Stray Cat Brian Setzer was Adam Ant's mate, and his Transatlantic smash Stray Cat Strut's MGM lavish Julien Temple video was as stylised as any New Romantic clip. Regardless of vintage, pop was 'colour' and 'entertainment' – as the king of revival, Shakin' Stevens pointed out. A rock'n'roll excavator, Stevens unearthed near-forgotten treasures (This Ole House, Green Door) and polished them up into 1981 No.1s.
The Pretenders seemed to channel rock's yesteryears too, on Message Of Love's glitterbeat stomp and The Kinks cover I Go To Sleep. Elvis Costello hit big with the highly unlikely C&W oldie Good Year For the Roses. Even the guy Kirsty MacColl met down the chip shop was in a time-warp, swearing he was Elvis. 
Repackaging the past wasn't always exquisite. Medleys infested the hit parade, gluing oldies together into a non-stop hand-clapping party. Stars On 45 topped the album/singles charts, while Hooked On Classics tried to drag string-soaked faves onto the dancefloor. It didn't stop there. 1981 endured medleys of The Rubettes, punk, and TV themes (Out Of The Box); also proving that '81 wasn't all good taste was Hands Up by Ottawan, a disco record so ersatz it made Boney M sound like Odyssey. 
More forward-thinking electro-twists on oldies came that summer with Soft Cell's Tainted Love and Barbara Gaskin/Dave Stewart's It's My Party, both No.1s. Almond/Ball's originals, equal parts Suicide and Northern Soul, fleshed out electronics with clarinet and trumpet, and were no less torrid than Tainted Love.
October's follow-up Bedsitter was torn between the dancefloor and the kitchen sink; Non-Stop Erotic Cabaret, words Almond sprayed on his wall, was full of suburban angst (compare Frustration to XTC's Respectable Street), predatory tabloids (Secret Life) and red light 'sleaze' (Sex Dwarf, Seedy Films).
But Say Hello Wave Goodbye, '82's hit-to-be, was a tear-soaked finale, its elegance elevating the tawdry (in an era revelling in surfaces, Youth warned 'beauty is skin deep', a sentiment shared that year by the banned Ian Dury on Spasticus Autisticus and Sparks on their flop, Funny Face). 
Almond was drawn to the overlooked – "the Jayne Mansfields and Diana Dors rather than the Monroes". The gaudy lights of their native seaside towns (Almond, Southport; Ball, Blackpool) lit up the work, flashing their colours upon the dispossessed.
Empathy was key, and on the long versions of Bedsitter and its B-side Facility Girls Almond reaches out to the listener or melts into the song's subject. "It's a human world, not a machine one," he pointed out.
A band who were always uncompromising, Soft Cell subverted pop from within. Almond claimed that Phonogram advised him to curb the accessories he wore to avoid gay accusations (let's not forget that Pete Shelley's synth-heavy, Martin Rushent-produced Homosapien record was banned).
Elsewhere, gay messages ranged from innocuous homo-erotica (ex-Jilted John Graham Fellows' witty Some Boys, Depeche's What's Your Name?) to downright filthy (Boystown Gang's Cruising The Streets). But 1981 was the year AIDS deaths were reported on both sides of the Atlantic. 
Soft Cell was part of a hyper-mingling and by now multi-generational synthesizer boom. ELO's No.1 album Time was in a way the futuristic electro-saga Buggles never made (see also Roger Taylor's Fun In Space). Jon & Vangelis' synth-prog The Friends Of Mr Cairo featured the hit I'll Find My Way Home and a massive-hit-in-waiting for Donna Summer (State Of Independence).
Thomas Dolby's 1981 trajectory, in this one year, carried him from his indie single Urges to The Fallout Club's Dream Soldiers to the very heart of America's multi-platinum rock beast, playing keyboards on Foreigner's album 4. Electronic pop was indeed taking some weird and wonderful routes. 
The perpetual motion was seemingly ceaseless, not least on September's Sons And Fascination by Simple Minds and November's Tin Drum by Japan, refined art-rock going east with Visions Of China and Canton (Ghosts would go Top 10 in '82). In 1981, pop tourism could get hazardous (Manilow's Bermuda Triangle) and tasteless (Aneka's Japanese Boy) and lampooned (The Hee Bee Gee Bees).
For more on this brilliant year in pop, buy our Classic Pop Presents 1981 special here.
Signs of pop's future travels flickered through 1981's latter stages; debuts by Bananarama, Haircut 100, ABC and Tears For Fears. A certain Mr O'Dowd declared "the ice age is over". In October, Culture Club played Depeche Mode's stomping ground, Rayleigh's Croc's; sweat, as well as funk and suits, had perhaps replaced ice.
Headbands appeared as frills faded; Simon Le Bon, Abba's Anni-Frid and Olivia Newton-John, whose Let's Get Physical, spun Get Fit chic into Transatlantic chart gold (a fanfare for Jane Fonda's 1982 workout videos).
Cliff Richard was roller-skating and Wired For Sound. Similarly super-energised was Michael Hurll's TOTP with a new title sequence; multi-coloured vinyl flew towards viewers with rapid-fire editing, while the Midge remixed Yellow Pearl theme added Burundi toms to Phil Lynott's original. By November, Legs & Co. were gone, replaced by the dance troupe Zoo; black/white, boy/girl, complete with street-level acrobatics.
As heavy snow fell and temperatures dropped to their lowest in over 100 years, the race for Britain's Xmas top spot heated up. A duet between Queen – their Greatest Hits was a '81 mega-seller – and Bowie, whose fingerprints were all over new music that year, was hotly tipped, but it had topped the charts too soon.
Other contenders were covers (I Go To Sleep, It Must Be Love), and novelty (The Snowmen's Hokey Cokey). A long shot was Boney M's We Kill The World ("I see mushrooms! Atomic mushrooms!").
Don't You Want Me triumphed. The League may have dismissed it years later as their 'Des O'Connor' moment, but in '81 Oakey beamed with pride about their "proper song, like Abba or Earth Wind & Fire". Inspired by a 20th century fairytale, A Star Is Born, on the surface it was the crowning glory of synth-pop's golden year – but it tied a bow on 1981 in other ways, too.
The year had seen a lot of boy/girl pop; it had won Eurovision with Bucks Fizz's Making Your Mind Up (Land Of Make Believe, anti-Thatcherism disguised in fairy-tale lyrics, would depose Don't You Want Me in '82). It came in confections wrapped in Trevor Horn's Midas touch with Dollar's Hand Held In Black And White and Mirror Mirror (allegedly, they'd rejected Fizz's One Of Those Nights). 
The year 1981 was also all about high, sometimes tragic romance – Dire Straits' Romeo And Juliet) – and royal weddings. The Diana Ross/Lionel Richie song Endless Love featured in a Brooke Shields film where her lover burns down her family house to Blondie's Heart Of Glass. January's In The Air Tonight, Phil Collins' break-up menace, now echoed by Oakey's spurned Svengali. Abba were also rummaging through love's wreckage as '81 closed on One Of Us. 
Don't You Want Me's true heart lay in Susanne Sulley's verse, the sound of a woman's journey from cocktail-bar waitress to love to independence, "living life on my own". In 1981 Stevie Nicks had gone solo with Belladonna, one of America's top five sellers. Sheena Easton had proved Lulu/Dusty's manager Marion Massey's BBC TV prediction wrong, sealing 1981's success with a Bond theme, For Your Eyes Only.
All-girl groups were living life on their own: The Go-Go's, The Belle Stars, heavy metal's Girlschool. The soap opera of Don't You Want Me, glamorous yet ripped from real life, summed up a year where disaster had struck. It also closed a year where society built barriers up, but pop music broke them back down.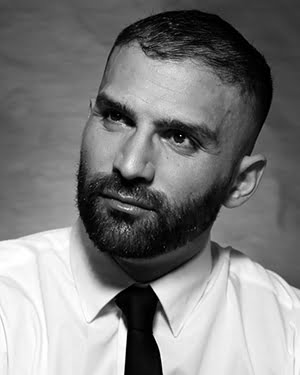 Matthew Lindsay
Matthew Lindsay is a regular contributor to Classic Pop Presents and has also written for The Quietus and mojo4music.com. He is the co-author of Tom Watkins' Let's Make Lots Of Money, long-listed for the Penderyn Music Book Prize.