Issue 77 of Classic Pop is on sale now!
By Steve Harnell | August 24, 2022
The iconic Debbie Harry leads the way in our latest issue as she joins bandmates Chris Stein and Clem Burke to reveal all about Blondie's much-anticipated imperial phase boxset, Against The Odds.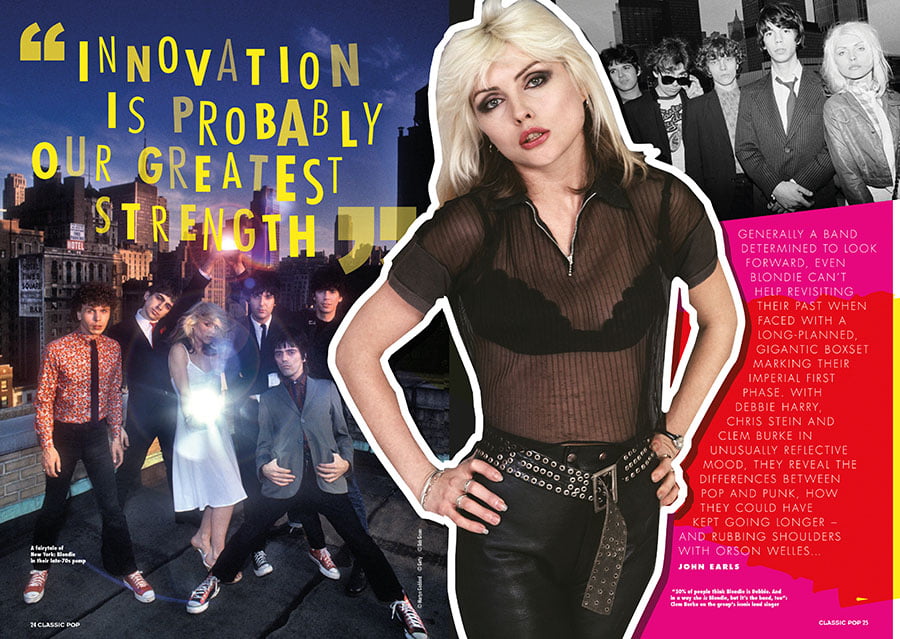 Elsewhere, Bryan Ferry writes for Classic Pop to­ give us his personal track-by-track insight into Roxy Music's career-spanning Best Of compilation.
We also have a must-read exclusive interview with the returning William Orbit – back after eight years away armed with new album The Painter as well as tales of Madonna, Blur and All Saints – plus we meet The Proclaimers and Paul Heaton who take us inside their feisty new studio LPs.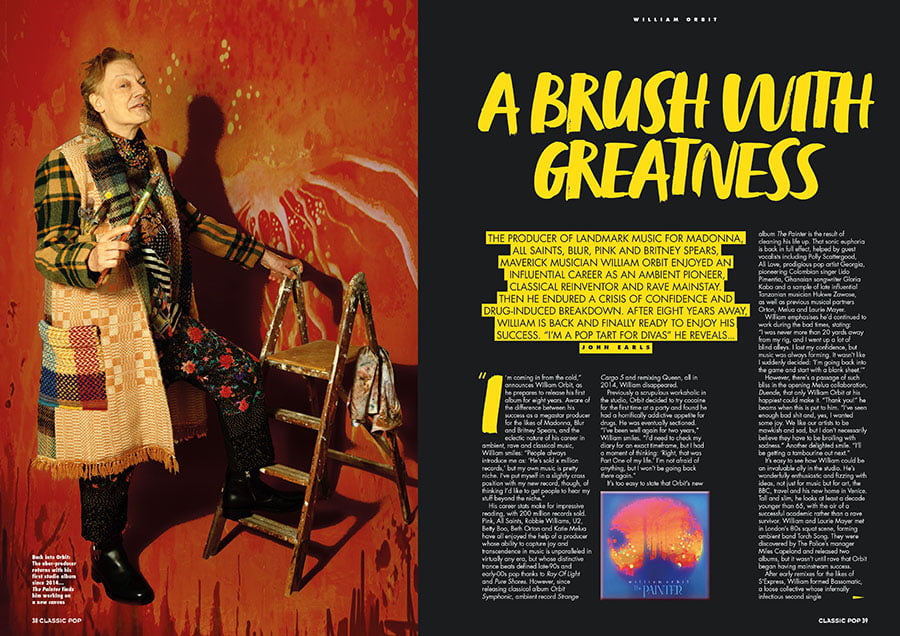 Depeche Mode's Music For The Masses is our Classic Album, we catch up with Ricky Ross who chats about his stripped-back solo record Short Stories Vol.2 and we highlight an underrated gem in the It Bites canon, Once Around The World. We also set sail with a guide to Yacht Rock and count down our Top 20 Giorgio Moroder songs.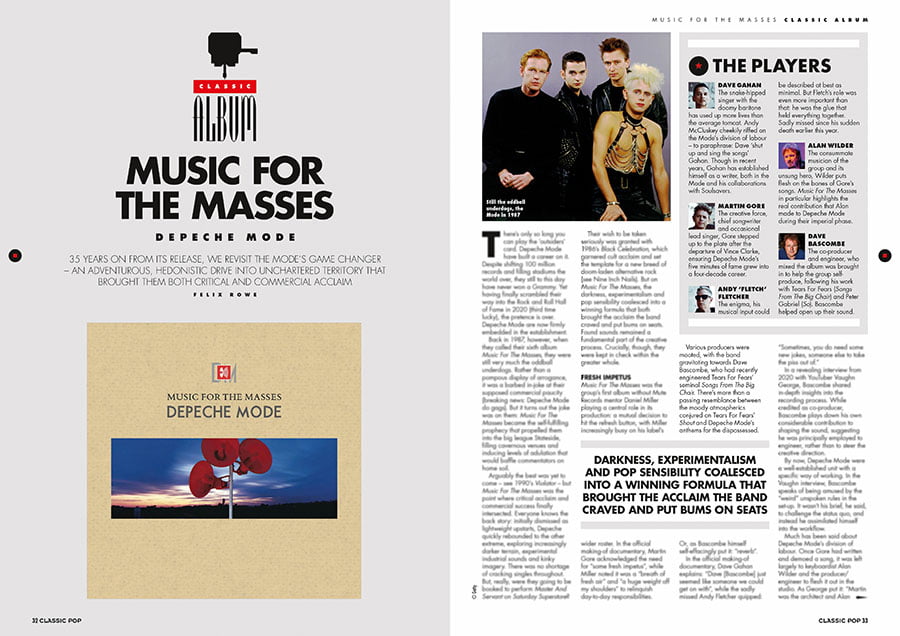 Our comprehensive reviews section features new albums from Erasure, Robbie Williams, Suede, Blancmange and The House Of Love, while our expanded reissues section includes Blondie, Duran Duran, Ultravox, Shakespears Sister, The Communards and David Sylvian.
Steve Harnell
Editor, Classic Pop
Get your copy of the new issue of Classic Pop
Order Classic Pop issue 77 online
Get the magazine delivered direct to your door by ordering your copy of Classic Pop issue 77 directly from us today for just £6.99 (inc. P&P) here.
Download the digital edition
Get the digital edition from Pocketmags. Or find the new issue in the Classic Pop app.
Not downloaded the free Classic Pop app yet? Find out more about the app here
Find Classic Pop issue 77 in stores
Available from WH Smith and other outlets priced £5.99. Use our handy Store Locator to find your nearest Classic Pop stockists.
Subscribe to Classic Pop Plus today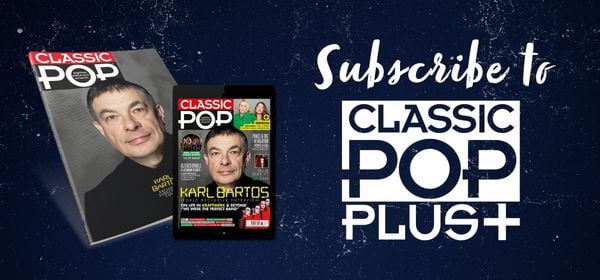 Join Classic Pop Plus and choose between a print or digital subscription
Get every issue of Classic Pop delivered straight to your door, or your device
Enjoy the entire digital issue archive of all past Classic Pop issues since day one
Save 10% on all Classic Pop back issues and Classic Pop Presents specials
Discover other interests with 10% off all other Anthem magazines
Enjoy exclusive subscriber-only covers (print subscription only)
Receive our free e-newsletter every week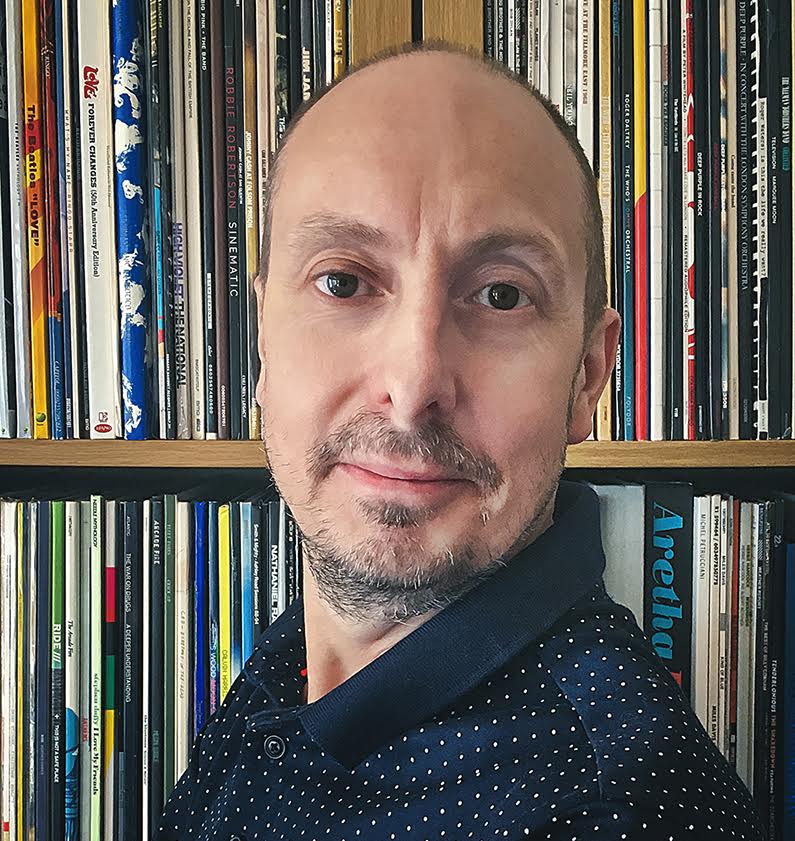 Steve Harnell
Steve Harnell is the Editor of Classic Pop and Vintage Rock magazines. Over the past 25 years he's written about music for magazines and newspapers such as Long Live Vinyl, Record Collector, Total Guitar, Country, Guitar, the Bristol Post and Western Daily Press. During that time, he's interviewed an array of major names including Al Green, John Lydon, Massive Attack and Ian Brown. Apart from his regular work at the helm of Classic Pop and Vintage Rock, he's also edited various special editions of their sister titles, Classic Pop Presents and Vintage Rock Presents.