The Lowdown – Luther Vandross
By Classic Pop | August 16, 2022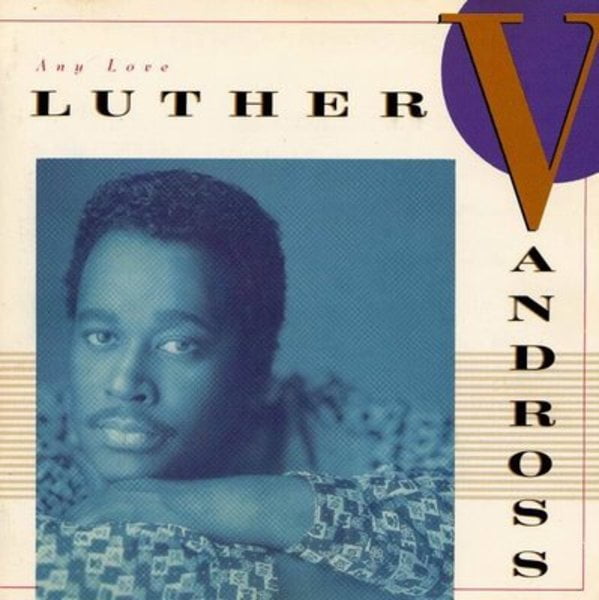 Luther Vandross was an in-demand backing singer who went on to sell more than 35 million records worldwide and win eight Grammy Awards, including Best R&B Vocal Performance four times. No wonder he was hailed the "black Pavarotti" by contemporary Alexander O'Neal. By David Burke
By the time Luther Vandross emerged as a solo artist in the 1980s, he had already spent the previous decade paying his dues. The Manhattan native was an early star on Sesame Street with Listen My Brother, before becoming a mainstay on the New York session scene, catching his first big break on David Bowie's Young Americans.
The story goes that Bowie took Vandross' Funky Music and rewrote it as Fascination. When the Brit legend asked his permission, Vandross apparently replied: "You're David Bowie. I live with my mother. Of course you can change the lyrics!"
He would go on to feature on releases by Chaka Khan, Diana Ross, Barbra Streisand, Bette Midler and Ben E. King – but, perhaps most famously, on Chic blockbusters Le Freak and We Are Family.
Vandross was part of Change, a studio concept created by French-Italian businessman Jacques Fred Petrus to rival Chic. They enjoyed a brace of hit singles in The Glow Of Love and Searching, before Vandross struck out on his own in 1981.
He went to No.1 on the American R&B chart with Never Too Much, the title track of his first album, and thus began a remarkable run of success that continued until his death in 2005. 
Yet even in his pomp, Vandross immersed himself in extracurricular activities, mainly as a producer. He was at the helm for Aretha Franklin's Jump To It, and also worked with Dionne Warwick, duetting on How Many Times Can We Say Goodbye.
In the 90s, Vandross and Mariah Carey breached the Top 10 on both sides of the Atlantic with their cover of the Lionel Richie/Diana Ross two-hander, Endless Love, and he shared the mic with Frank Sinatra on a reworking of The Lady Is A Tramp for Ol' Blue Eyes' Duets album.
In 2003, after suffering a stroke, Vandross spent nearly two months in a coma, but the following year, he claimed another Best Male R&B Vocal Performance and a Song Of The Year Grammy, this time for Dance With My Father. Vandross died in 2005, at the age of just 54, of a heart attack.
The must-have albums
NEVER TOO MUCH, 1981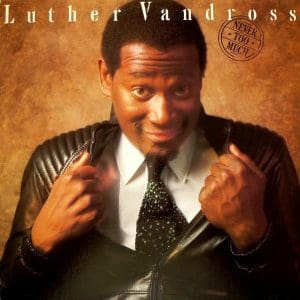 Epic Records snapped up Luther Vandross on the basis of a two-song demo, including the title track of what would become his debut album, Never Too Much.
Pop-and-soul pianist Nat Adderley Jr was drafted in as music arranger and Motown maestro Paul Riser took charge of orchestrations, while other personnel included a handful of trusted Vandross comrades with whom he'd previously collaborated, and mercurial bassist Marcus Miller. 
Together, they crafted a lush collection that defined adult contemporary soul.
But really, it's all about Vandross' voice – passionate, dynamic, nuanced – especially on You Stopped Loving Me and the Burt Bacharach/Hal David cover, A House Is Not A Home. Never Too Much peaked at No.19 in the US and No.41 in the UK.
GIVE ME THE REASON, 1986
Vandross' fifth solo outing earned him an American Music Award as Favorite Soul/R&B Male Artist and a brace of Grammy nominations. Featuring his first American Top 20 hit single, Stop To Love, and a duet with Gregory Hines, it went double Platinum.
Once more, Vandross himself wrote most of the material (with the exception of another Bacharach/David composition, Anyone Who Had A Heart), and surrounded himself with familiar faces such as Adderley Jr and Miller, and backing vocalists Cissy Houston, Cheryl Lynn, Fonzi Thornton and David Lasley.
Rolling Stone said Vandross "places himself in a serene emotional midrange, from which he soars to expressive peaks". The same review lauded "the effortlessness and variety of his vocals". 
ANY LOVE, 1988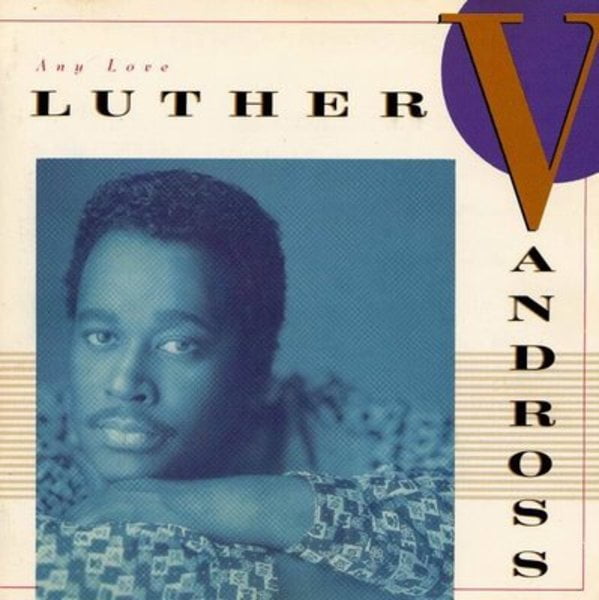 If Vandross' previous five albums were, on the whole, a celebration of this thing we call love, Any Love finds him exploring its dark side.
Whether on the title track, For You To Love or Are You Gonna Love Me, a sense of anguish prevails on the album – the big man sounds like he could have done with an equally big hug.
Of course, the change of lyrical tenor here could be attributed to the fact that Vandross was co-writing more. Marcus Miller is credited alongside him on three songs, while David Gamson has a hand in another couple.
The Second Time Around is the sole inclusion penned exclusively by Vandross. There's also a rendition of Major Harris' 1975 US hit Love Won't Let Me Wait, transformed in this 80s update into a vocal tour-de-force.
DANCE WITH MY FATHER, 2003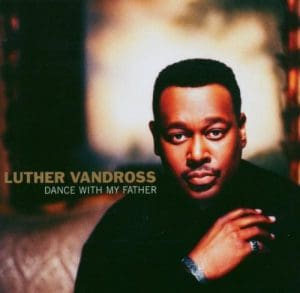 The biggest-seller of Vandross' career, Dance With My Father – his final album – was also his only US No.1 (debuting at the top of the Billboard listings) and claimed two American Music Awards and four Grammys.
The extensive cast list of contributors includes Beyoncé, duetting on The Closer I Get To You, Foxy Brown (If It Ain't One Thing), Queen Latifah (Hit It Again), Busta Rhymes (on a somewhat clunky version of Bill Withers' Lovely Day) and Stevie Wonder (heavenly harmonica on Once Were Lovers).
This poignant album is, for the most part, consummate soul balladry exploring adult relationships – just what we'd come to expect from Vandross – with the exception of the title track, a touching lament for the loss of a parent.
And the rest…
FOREVER, FOR ALWAYS, FOR LOVE, 1982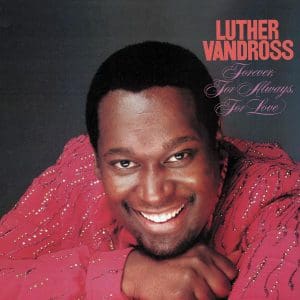 It may only have been Vandross' second album as a solo artist, but Forever, For Always, For Love sees him scale the kind of emotional peaks other pretenders just play at.
Not least on the title track itself, later covered by Lalah Hathaway on the tribute, Forever, For Always, For Luther.
Always endowed with a discerning ear for a cover, here, Vandross revives Temptations hit Since I Lost My Baby and Sam Cooke's Having A Party (twinned with Bad Boy and subsequently used in 1990 movie House Party) and makes them both his own.
Rolling Stone wasn't wrong in describing Vandross as "the most gifted pop-soul singer of his generation".
POWER OF LOVE, 1991
The accolades kept coming for Vandross on the back of his seventh album (excluding 1989's The Best Of Luther Vandross… The Best Of Love).
There were a couple of American Music Awards for Favorite Soul/R&B Male Artist and Favorite Soul/R&B Album, a Grammy for Best R&B Male Vocal Performance and another for Best R&B Song (Power Of Love/Love Power).
A perfect synthesis of up-tempo songs and love ballads, it remains faithful to the successful formula established on Never Too Much, though the beats are certainly spikier, particularly on Power Of Love, which segues into The Sandpebbles' 1967 minor hit Love Power. 
SONGS, 1994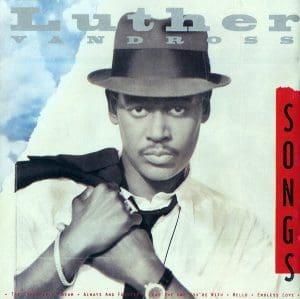 Apparently, Mariah Carey – who joins Vandross on a tear-stained reworking of Lionel Richie and Diana Ross' Endless Love – advised him on the choice of material for this album of cover versions.
If that was indeed the case, then she showed that she had an astute sense of judgement equal to that of Vandross himself.
As on previous forays into other writers' terrain, he applies his own unique musical signature – think the vocal range of Aretha Franklin and the forlorn but hopeful cadence of Sam Cooke – to the classic staples featured on Songs.
He manages to reinvent Killing Me Softly, What The World Needs Now and Love The One You're With, infusing the latter with a gospel sheen. 
YOUR SECRET LOVE, 1996
Vandross' final Epic release is almost all ballads – no bad thing for those of us who reckon nobody sang them better.
He went for a contemporary cool look on the sleeve – and even pilfers some of Puff Daddy's élan on the jam, I Can't Wait No Longer (Let's Do This) – but inside, he ramps up the sensuality while tempering it with sweet subtleties.
The nuanced interplay between Vandross and his assembled crew, the restrained exhibition of his vocal prowess and the singular touches in terms of production (the choir evoking church bells on Love Don't Love You Anymore, for example) are a joy – as are the duets with Deidra 'Spin' Roper of Salt-N-Pepa and Lisa Fischer.
The essential singles
NEVER TOO MUCH, 1981
It was Roberta Flack who encouraged Vandross to follow his own star, accusing him of becoming "too comfortable" in his career as a backing singer (she was among the artists with whom he worked in the 70s). Encouraged, he demoed this track (along with Sugar And Spice) and promptly secured a deal with Epic.
The disco-themed lead single from his debut album of the same name stormed to the top of the American Hot R&B/Hip-Hop Songs chart in the US and went to No.13 in the UK, impressively announcing Vandross' arrival as a solo artist to be reckoned with.
STOP TO LOVE, 1986
Co-written with Nat Adderley Jr, Stop To Love gave Vandross his first US R&B chart-topper since Never Too Much announced his presence to the wider music-buying public – the single also reached No.15 on the Billboard Hot 100. Vandross said the song came easily to him when he booked time at Sir George Martin's AIR Studios in Montserrat.
In a gender-bending lyric, the protagonist is a woman who works obsessively, never taking time out to love – a characteristic more usually ascribed to men at the time. Vesta Williams, who enjoyed several R&B hits herself, is among the backing singers.
HERE AND NOW, 1989
Vandross' fifth single to top the Hot R&B Singles chart in the States – and the first to penetrate the Top 10 of the Billboard Hot 100 – was written in collaboration with David L. Elliott, Terry Steele and Charles 'Casino' White, and featured on his first compilation album, The Best Of Luther Vandross… The Best Of Love in 1989.
Here And Now also earned him another first, as he bagged a Grammy Award for Best Male R&B Vocal Performance in 1991. He also performed the song on an episode of American TV sitcom, 227, during a wedding ceremony for two of the characters.
POWER OF LOVE/LOVE POWER, 1991
A medley of two songs, Vandross' biggest-selling solo single on the pop chart in the US combined the original Power Of Love and Teddy Vann's Love Power, No.22 on the US Billboard Hot 100 for The Sandpebbles in 1967 (and later covered by Dusty Springfield and The Bay City Rollers).
The integration of Vann's composition differentiated Vandross' Power Of Love from several other songs bearing the same title, including those by Jennifer Rush and Frankie Goes To Hollywood. The obsessive nature of love is the main narrative thread.
ENDLESS LOVE, 1994
It was Mariah Carey's then-husband, Sony Music Entertainment president Tommy Mottola, who suggested that Vandross record Songs, an album of cover versions.
The centrepiece of the collection is this sublime reading of the 1981 hit, Endless Love (originally recorded by Lionel Richie and Diana Ross for Franco Zeffirelli's film of the same name), featuring Vandross alongside vocal powerhouse Carey. Their version reached No.2 and No.3 respectively in the US and UK. 
DANCE WITH MY FATHER, 2003
With a little help from Richard Marx, Vandross wrote Dance With My Father shortly after suffering a stroke. This tribute to his father was one of his last-ever compositions (Vandross' dad passed away when the singer was seven years old). His most poignant memory of Vandross Sr was him dancing in the house with his children.
The track won the songwriters a Grammy for Song Of The Year, and Vandross one for Best Male R&B Male Vocal Performance.
Only for the brave
LUTHER,
1976
The first of two albums by Vandross' first group (the other was 1977's This Close To You) failed to make a chart impression or enhance his reputation. He later bought back the rights after Cotillion Records – a subsidiary of Atlantic – dropped Luther, thus preventing any reissues.
Luther Vandross – Did you know?
Vandross wrote and sang commercial jingles from 1977 until the early 80s, for companies including Kentucky Fried Chicken, Burger King and Juicy Fruit. He had no artistic qualms about it, reasoning: "The money was fierce."
His song, Everybody Rejoice (A Brand New Day), featured in the Broadway musical, The Wiz.
He missed out on a duet with Anita Baker several times. In 1987, the pair were supposed to perform Your Precious Love at the Grammys, and even rehearsed at Vandross' house. But Baker changed her mind at the eleventh hour, deciding to sing God Bless The Child solo instead. In 1990, he suggested they record a rendition of I (Who Have Nothing). But according to Vandross, on the day of the session, Baker "simply didn't show up".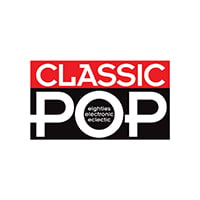 Classic Pop
Classic Pop magazine is the ultimate celebration of great pop and chart music across the decades with in-depth interviews with top artists, features, news and reviews. From pop to indie and new wave to electronic music – it's all here...