Top 40 Stevie Wonder songs – year by year
By Ian Wade | February 22, 2022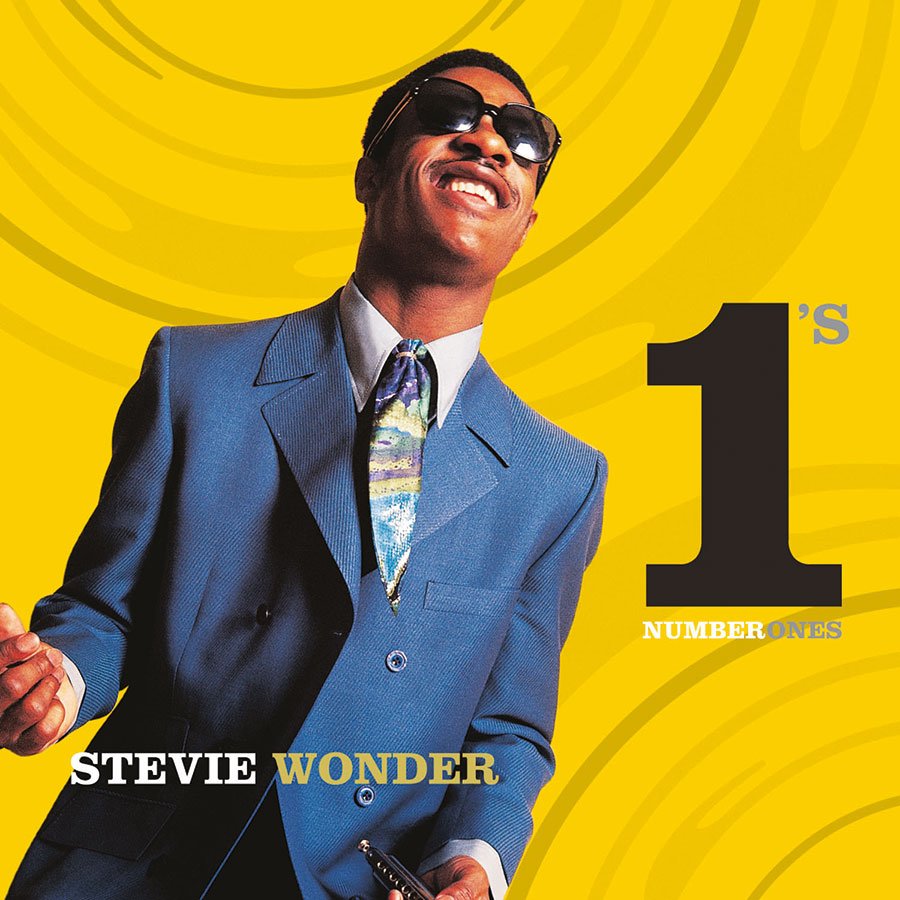 In this Top 40 list of Stevie Wonder songs we take a chronological slice through some of the very best of 'Little Stevie"s work, spread across a remarkable six decades… 
He's one of the most successful artists of all time, nudging only Elvis for the most US Top 40 entries, and second only to The Beatles on combined album sales. This is a man who sold 33 million copies of one single, which is also the biggest-selling since charts began, a man who is fanatical about his own chart facts and stats – and, looking back over some 350 million album sales and 100 million singles and downloads, there really is nothing for him to be ashamed of here. 
An entire playlist could be made from his songwriting credits – It's A Shame (The Spinners), Tears Of A Clown (Smokey Robinson & The Miracles), Loving You Is Sweeter Than Ever (Four Tops), The Crown (Gary Byrd), Tell Me Something Good (Rufus & Chaka Khan).you could also do another where he's popped up on other people's records – I Feel For You (Chaka Khan), I Guess That's Why They Call It The Blues (Elton John), Let's Get Serious (Jermaine Jackson), State Of Independence (Donna Summer), There Must Be An Angel (Eurythmics), Nightingales (Prefab Sprout) and acts such as Minnie Riperton, Don Henley, Julio Iglesias, Snoop Dogg, Herbie Hancock, Rod Stewart and Mark Ronson.
There are also the collaborations to consider. We Are The World may have seen him collaborate with much of the American music scene, but it really isn't that great. That's What Friends Are For with Dionne Warwick, Gladys Knight and Elton John is too much of a four-way to be considered truly a Wonder number. However, one can't ignore Ebony And Ivory with Paul McCartney, or even Babyface's How Come How Long… yet whatever merits may exist in Blue's version of Signed, Sealed Delivered I'm Yours are obliterated by the true majesty of Stevie's original, so it would be wrong to include that. 
Here, then, is a list of the highlights and key singles – his novelty-based child star era (which could've been the end of him before he even got going), the wonky Easy Listening hit, the chart-toppers and the apparent failures that have grown in stature through the years, in the order in which they were released. Wonder ranked No.6 in the Billboard Hot 100 All-Time Top Artists list which celebrated the US singles chart's 55th anniversary in 2013, and the owner of 25 Grammys. There are no signs of him stopping – sure, he may not tour as much, and his albums tend to be a few years apart, but Stevie remains constantly in demand as a musician and as a singer, continuing to inspire further generations.
And don't forget, if you need more of a Stevie fix, you can still pick up our special Stevie Wonder issue of Classic Pop Presents.
Shop Stevie Wonder CDs & Vinyl on Amazon now
4
o
I CALL IT PRETTY MUSIC, BUT THE OLD PEOPLE CALL IT THE BLUES (PART 1),
1962
The very first single. It suits the narrative to say that Wonder was fully formed when he first arrived on Motown's doorstep, yet he was treated little more than a novelty. There's little sign that the singer is expected to have a career by the end of 1962, with the "aw, look at our blind genius child" song and packaging like he was a mini-Ray Charles. Peaking at No. 101 of the Hot 100, it didn't bode well at all.
39
FINGERTIPS (PART 2),
1963
Written by Wonder's mentors Clarence Paul and Henry Cosby, Fingertips originally appeared as a jazz instrumental on Stevie's first album The Jazz Soul Of Little Stevie. This version was recorded in June 1962 at the Regal Theater in Chicago, Illinois. The "Part 2" happened when Stevie came back on stage, catching out the next band's musicians who had been setting up. It became Motown's second No. 1 single, and at 13 years old Wonder became the youngest act to top the Billboard album charts, too.
38
UPTIGHT (EVERYTHING'S ALRIGHT),
1965
The first Stevie Wonder hit to be co-written by himself, along with Sylvia Moy and Henry Crosby, Uptight proved to be a bit of a lifesaver: Motown were about to drop him, as Berry Gordy thought that the 15 year old's voice breaking might put people off. Stevie was keen to rival the driving beat of the Stones' Satisfaction, and on the day of recording Moy had to sing a line ahead to him, as they'd not had time to write the lyrics out in Braille.
Buy Uptight (everything's alright) on Amazon now
37
A PLACE IN THE SUN,
1966
The first sign of Stevie growing up from his teen-pop ways and developing an interest in social commentary, this song by Ronald Miller and Bryan Wells yearns for a rest from everyday toil and speaks of a sun "for everyone". It became his fourth US Top 10 hit, reaching No. 9 in December 1966. Stevie also recorded an Italian version entitled Il Sole è di Tutti. It was covered by fellow Motown turns the Four Tops and by Diana Ross & the Supremes & The Temptations on their joint album in 1968.
36
I WAS MADE TO LOVE HER,
1967
Stevie wrote this with Sylvia Moy and Henry Crosby, and – in possibly a pop first – his mother Lula Mae Hardaway. Backed by Motown's in-house crack team of session musicians the Funk Brothers at Hitsville USA in Detroit, the distinctive riff features Eddie Willis on electric sitar, an exotic instrument used on many Motown songs of the period. With a few Wonder originals alongside covers of My Girl, Respect and Please Please Please, the titular LP was Stevie's first proper 'adult' album.
Buy I was made to love her on Amazon now
35
ALFIE,
1968
A bit of a rum turn for the then-ascendant young man was this instrumental easy listening cover of the Bacharach and David song. Cilla Black, Cher and Dionne Warwick all had hits with it, but this became the lead track on the 'Eivets Rednow' album, which was released on the Gordy subsidiary of Motown. The album also saw the debut of songwriting credits to just Wonder himself. The single managed to get as far as No. 66, suggesting that Mr Rednow might be better off reversing his name back. 
34
FOR ONCE IN MY LIFE,
1968
For Once In My Life had already been a hit for Tony Bennett, recording in the more conventional ballad style. Originally written by songwriters Ron Miller and Orlando Murden for Motown's Stein & Van Stock publishing company, Stevie's uptempo take wasn't liked by Berry Gordy, and so he shelved it, until Billie Jean Brown, head of Motown quality control, coerced Gordy to release it. It's much loved by bassists as a perfect example of James Jamerson's playing style, where no two bars are alike. 
33
MY CHERIE AMOUR,
1969
Stevie co-wrote this song with Cosby and Moy, which was originally entitled Oh, My Marsha, in honour of Wonder's girlfriend who he'd dated at the Michigan School for the Blind in Lansing, Michigan. The backing was recorded on November 8 1967; Stevie's vocal was recorded in January 1968, but the song wasn't released for a year due to Stevie's vocal issues. It became a UK and US Top 5 hit in 1969, and in 2014 British DJ Philip George sampled chunks of it for his single Wish You Were Mine. 
Read more: Jamiroquai albums – the complete guide
32
YESTER-ME YESTER-YOU YESTERDAY,
1969
This Ron Miller/Bryan Wells song became Stevie's biggest UK hit yet, reaching No. 2 in 1969. With Stevie reflecting back on the old days at the grand old age of 20, it seemed like he might have gone a bit light-entertainment in an era of social commentary. Indeed, the accompanying album saw covers of standards such as Hello Young Lovers and At Last. He also recorded an Italian version, Solo Te, Solo Me, Solo Noi ("only you, only me, only us").
31
NEVER HAD A DREAM COME TRUE,
1970
This lushly arranged song was augmented by the Detroit Symphony Orchestra, some of whose members had previously formed the San Remo Golden Strings with members of The Funk Brothers and released a few albums in the late Sixties, with popular northern soul tracks such as San Remo Strings and Festival Time. Written with Cosby and Moy, this was the lead single from the Signed, Sealed & Delivered LP, and it did better in the UK than the US.
30
SIGNED, SEALED, DELIVERED I'M YOURS,
1970
In September 1970 Stevie married songwriter and former Motown secretary Syreeta Wright, who co-wrote this with Wonder, Lee Garrett and Lula Mae Hardaway. It was the first to feature his female backup singing group of Lynda Tucker Laurence, Syreeta Wright and Venetta Fields. It was covered by boyband gonks Blue featuring Wonder and Angie Stone on backing vocals in 2003, and also by a pre-fame Elton John for an early 'soundalike' album.
29
HEAVEN HELP US ALL,
1970
Stevie went gospel with this Ron Miller song that has gone on to become a modern spiritual. A departure from his pop-styled hits, this statement about brotherhood, peace, love and mortality showed a maturing artist. It was not a massive hit at the time, although it hit big on the R&B lists, but it did chime with the era's more defining hits such as Oh Happy Day,and is now considered one of Wonder's finest songs. A version by Ray Charles and Gladys Knight won a Grammy in 2005.
28
WE CAN WORK IT OUT,
1971
A big Beatles fan, Stevie thought that the genius lay in their songwriting rather than their performance, and reckoned he could do them better. In fact, Stevie's version has gone on to be considered one of the best Beatles covers of all time. He was wheeled out to play it in honour of McCartney when he was awarded a Lifetime Achievement Grammy, when Obama handed him the Gershwin Prize at the White House, and when they celebrated the 50th anniversary of The Beatles' US invasion.
27
SUPERWOMAN (WHERE WERE YOU WHEN I NEEDED YOU),
1972
Released as the first single from Music of My Mind, the eight-minute Superwoman was definitely another step away from the machinations of the Motown machine for Stevie. Vaguely based on his and Syreeta's relationship, it sees 'Mary' leaving her old life to become a star, and then the narrator wonders why she hadn't come back to him as soon as he'd hoped. A modest success, it effectively marked Wonder becoming the captain of his own career.
26
SUPERSTITION,
1972
Hearing he was looking for a new challenge, Stevie invited Jeff Beck to the sessions for Talking Book. "I was sitting at the drum kit, which I love to play when nobody's around, doing this beat," recalled Beck in Annette Carson's book Crazy Fingers. "Stevie came boogieing into the studio: 'Don't stop!' 'Ah, c'mon, Stevie, I can't play the drums.' Then the lick came out, Superstition." Beck had planned to release his version first, but it only emerged after Stevie's take had become a No. 1 and a global hit. 
25
YOU ARE THE SUNSHINE OF MY LIFE,
1973
The first two lines were actually sung by future Swing Your Daddy hitmaker Jim Gilstrap, who was then part of Stevie's backing vocal combo Wonderlove, with the next sung by Lani Groves, which must have bristled slightly when it was Wonder who collected the Grammy for Best Male Pop Vocal Performance for it. His third No. 1 single, it was also his first to top the Easy Listening hotlist, and also the second chart-topper from his Talking Book album. 
24
HIGHER GROUND,
1973
Wonder was involved in an accident that had left him in a coma, and in a later New York Times interview he revealed the song was about reincarnation. "I would like to believe in reincarnation, another life. I think that sometimes your consciousness can happen on this earth a second time around." To aid his recovery, Stevie's manager would hum the song to him at his bedside, and the artist would respond by moving his fingers. It was covered by the Red Hot Chili Peppers in 1988, and it became one of their first hits. 
23
LIVING FOR THE CITY,
1973
Stevie tackles the subject of systemic racism through the prism of a young man who leaves the comfort of Mississippi for New York, where things don't go well. "I think the deepest I really got into how I feel about the way things are was in Living For The City," he said. "I was able to show the hurt and the anger." With street sounds, it was one of Wonder's most cinematic numbers. Richard Pryor recorded the lyrics as a church sermon in Our Text For Today, and even Ray Charles released a cover of it. 
Read more: Top 40 Pet Shop Boys songs
22
DON'T YOU WORRY 'BOUT A THING,
1974
In this Latin-tinged number from Innervisions Stevie comforts a young lady after she's been badmouthed by a boy. In his backing vocals he mimics a horn line with the phrase "Todo 'stá bien chévere", which sounds far more exotic than its loose translation of "Everything's really great". It's been reignited with covers by UK soul act Incognito, John Legend and recently in a version by Tori Kelly as a singing elephant in the 2016 hit animated film Sing.
21

 

YOU HAVEN'T DONE NOTHIN', 1974
Innervisions was proving be an album of hits, with the single of Misstra Know-It-All becoming a Top 10 hit in the UK. The tale of a conman was believed to be a reference to Richard Nixon, who would also be the target of Stevie's first single from his next album Fulfillingness' First Finale. With the Jackson 5 on backing vocals, the Superstition-flavoured You Haven't Done Nothin' saw Stevie at his most furious. Nixon did indeed resign from his presidency two days after it was released.
20
BOOGIE ON REGGAE WOMAN,
1974
Neither boogie nor particularly reggae, the bubbly Moog funk of Boogie On Reggae Woman sees Wonder describing a lady having a dance "right across the floor", but fruitier intents are evident with the next line "I like to do it to you till you holla for more". The cheeky lyric was a saucy counterpoint to the righteous anger of the previous single You Haven't Done Nothin', and the song has been covered by the Grateful Dead and Phish. Rolling Stone readers voted it the tenth best Stevie Wonder song of all time.
19
I WISH,
1976
The first single from the epic Songs In The Key Of Life, which marked a return after no less than two years for Stevie, after seriously debating about retiring from the music business to go and help disabled children in Ghana. That decision change might have had something to do with him re-signing with Motown for a $37 million five-album deal. A reflection on his childhood, with his sister Renee Hardaway credited as saying the line "You nasty boy", it became his fifth US No. 1 and a Top 5 hit in the UK. 
18
ISN'T SHE LOVELY,
1976
This number celebrating the birth of Stevie's daughter Aisha was widely considered to have been one of his biggest hits, but Isn't She Lovely was never officially a single, despite Motown wanting him to release it. Stevie played all the instruments bar one set of keyboards played by Greg Phillinganes, who went on to play for Michael Jackson and Eric Clapton. Thanks to downloads, it did eventually become a chart hit for Wonder in 2012, after Stevie performed it for the Queen at her Diamond Jubilee Concert. 
17
SIR DUKE,
1977
A horn-crammed tribute to jazz legend Duke Ellington, who died in 1974, with namechecks for Count Basie, Ella Fitzgerald, Glenn Miller and Louis Armstrong. Stevie wanted to acknowledge his inspirations: "I knew the title from the beginning but wanted it to be about the musicians who did something for us," he said. "So soon they are forgotten. I wanted to show my appreciation. They gave us something that is supposed to be forever." It was a worldwide Top 3 hit.
16

 

AS, 1977
A love so vast and undiminishing that the impossible would have to come true before it ever fades. As is on one level a love song for another, and on another level an ode to the unconditional love that God inspires… or just Stevie saying how much he loves his fellow humans (the old hippy). Live versions have been known to go on a bit, with 20 minutes being the average length of it at recent concerts. George Michael had a singsong with Mary J Blige and took it to No. 4 in January 1999.
15
MASTER BLASTER (JAMMIN'),
1980
Bob Marley and Stevie met in 1975 when Wonder played a concert in Kingston to support the Jamaican Institute for the Blind (this would be the last time Marley performed with The Wailers). They became good friends and talked about holding a huge concert event where Marley would play his Survival album start to finish and Wonder would do the same with Journey Through The Secret Life Of Plants. The drumming comes from Dennis Davis, who'd play live with David Bowie and Wonder until his death in 2016. 
Buy Master Blaster (Jammin') on Amazon now
14

 

I AIN'T GONNA STAND FOR IT, 1980
Imitating the drawl of a seasoned country singer, with even slight touches of slide guitar, Stevie invents pop country, or at least pre-empts it by a year or two, with this song of romantic turmoil. The second hit from what was seen as the return-to-form Hotter Than July was even playlisted on some country music stations. It also features backing vocals from Charlie and Ronnie Wilson of Ooops Upside Your Head hitmakers The Gap Band. Eric Clapton released a cover of it in 2001 on his album Reptile. 
13
LATELY,
1981
Stevie suspects his lover of cheating, noticing little tell-tale signs. A tiny hit in the US, it was bigger in the UK, reaching No. 3, and is now considered one of his finest ballads. With Wonder using minor 7th, 9th and 11th chords to make the song sound more heart-wrenching, the final key change in the chorus modulates from the original key up three keys higher. As the song ends on a minor key, you're not sure whether the betrayed has decided to stay with their partner or not, but you're too busy blubbing regardless. 
12
HAPPY BIRTHDAY,
1981
Within days of Martin Luther King Jr.'s assassination in 1968, congressman John Conyers proposed a bill to make the slain activist's birthday a national holiday. Wonder picked up on this plan, and recorded Happy Birthday to lobby for the holiday to become a reality. Then-President Ronald Reagan approved the creation of the event, signing it into existence on November 2, 1983. The first one was held in 1986, and it has been celebrated on the third Monday of every January ever since. 
Buy Happy Birthday on Amazon now
11
EBONY AND IVORY,
1982
Stevie had yet to enjoy a UK No. 1, but with the help of Macca he managed that on this duet from McCartney's Tug Of War album. Stevie said of the song, "I won't say it demanded of people to reflect upon it, but it politely asks people to reflect upon life in using the terms of music… this melting pot of many different people". When it came to the video, each filmed their parts separately due to scheduling conflicts. Back then this was seen as some witchcraft modern trickery, but now it looks somewhat amateur.
1
o
DO I DO,
1982
This 10-minute plus track was one of four new songs recorded for Stevie Wonder's Original Musiquarium I best-of. Do I Do features a trumpet solo from Dizzy Gillespie and Stevie dabbling in a bit of rap towards the end. With a band of legendary jazzmen and Nathan Watts from Motown's The Funk Brothers, recording took place at Wonderland Studios, in L.A.'s Koreatown. Having played the song for his band at a gig soundcheck, Wonder taught it to them that afternoon, and they recorded it at 3am the next morning. 
9
RIBBON IN THE SKY,
1982
Another new track recorded for Musiquarium, Ribbon In The Sky is a romantic piano-led ballad accompanied by Wonderlove member Benjamin Bridges on acoustic guitar. Although it bypassed the Top 50 on both sides of the Atlantic, Wonder was nominated for a Grammy for Best Male R&B Vocal Performance for it; the song was also one of Whitney Houston's favourites, and Stevie sang it at her funeral in February 2012. It's become quite popular at weddings, and has been covered by Diana Ross and Boyz II Men. 
Read more: Top pop songs of 1982
8
I JUST CALLED TO SAY I LOVE YOU,
1984
This topped the chart everywhere, and became his first solo No. 1 in the UK after 20 years. One of seven songs Wonder wrote for The Woman In Red, it has fared better than the Gene Wilder/Kelly LeBrock film, which opened to unanimously bad reviews. It won the Oscar for Best Original Song in 1985, beating a strong list of nominees including Against All Odds (Take A Look At Me Now), Footloose, Let's Hear It For The Boy and Ghostbusters.
7
PART-TIME LOVER,
1985
Stevie had spent a whopping four years on his In Square Circle album. This song featured soul legend Luther Vandross on vocals, as well as backing supplied by Earth Wind & Fire's Philip Bailey and ex-wife Syreeta Wright. According to Wonder, he drew on two songs by The Supremes (You Can't Hurry Love and My World Is Empty Without You) as musical influences. He'd also claimed that he'd been in a similar position, with a guy calling his home and trying to disguise his voice when Stevie answered it.
6
OVERJOYED,
1986
Another In Square Circle track which managed to cross over and become No. 1 on more than one chart, Overjoyed stemmed back to 1979 and was originally recorded for The Secret Life Of Plants. In the liner notes, crickets, nightingale and additional bird sounds, ocean, pebbles in pond, stone dropped and crushing leaves are listed under "environmental percussion", and the more conventional role of guitar was left to jazz legend Earl Klugh. It went on to be covered by the likes of Steps and Celine Dion.
5
GET IT,
1988
Stevie and Michael Jackson went back a long way; both had been child stars and grown up through the Motown machine, and Michael witnessed firsthand how Wonder created Songs In The Key Of Life. Michael had sung back up with his brothers on You Haven't Done Nothin', as well as on Hotter Than July's All I Do; Stevie had returned the favour by writing I Can't Help It for Off The Wall and Just Good Friends for Bad. This track from 1988's Characters didn't scale the true heights, but made the Top 40 in the UK.
4
FOR YOUR LOVE,
1995
Wonder had written 40 songs in 1993 after being invited to stay in Ghana by President Jerry John Rawlings, which led to an optimistic Motown claiming a new Wonder album would be out that year. However, Stevie had different plans, and it would be another couple of years before the return-to-form Conversation Peace would emerge, with names such as Prince and Anita Baker on board. For Your Love hit No. 23 in the UK and eventually won Grammys for Best R&B Male Vocal Performance and Best R&B Song.
3
HOW COME, HOW LONG,
1997
Babyface, or Kenneth Brian Edmonds to give him his non-showbiz name, had been synonymous with hits for the likes of Mariah Carey, Madonna, Michael Jackson and TLC – to name literally four – from the late Eighties and through the Nineties, and occasionally would corral those names to feature on his own albums. 1997's The Day featured Shalamar and Eric Clapton alongside his charges, and on this song about domestic abuse, inspired by the Nicole Brown Simpson case, Stevie Wonder. 
2
SO WHAT THE FUSS,
2005
Recorded for A Time For Love, this track features Prince on guitar and was mixed by his long-time engineer Femi Jiya, who is mentioned by name in the song. The track also features the reunion of the original four members of female R&B group En Vogue. "So What The Fuss came from just a lot of things that we know are happening in the world and in this country and society in general. If we live in a time where every nation is fighting around the world and we can't all agree that peace is the way, shame on us."
1
FAITH,
2016
The first single released from the soundtrack to Sing, a film about a bunch of animals that enter a singing competition, Faith features Stevie with Ariana Grande. "Not only did I get to sing with him, but we were in the same booth, so it was me and Stevie Wonder arm in arm, holding hands, singing, laughing, having a good time," marvelled Grande. "Every time I got comfortable with the fact that I was in a booth, arm in arm with Stevie Wonder, he would hit a Stevie run, and I'd be like, 'Oh, shit, that's Stevie Wonder.'"
Order yours: Classic Pop Presents Stevie Wonder
Want more from Classic Pop magazine? Get a free digital issue when you sign up to our newsletter!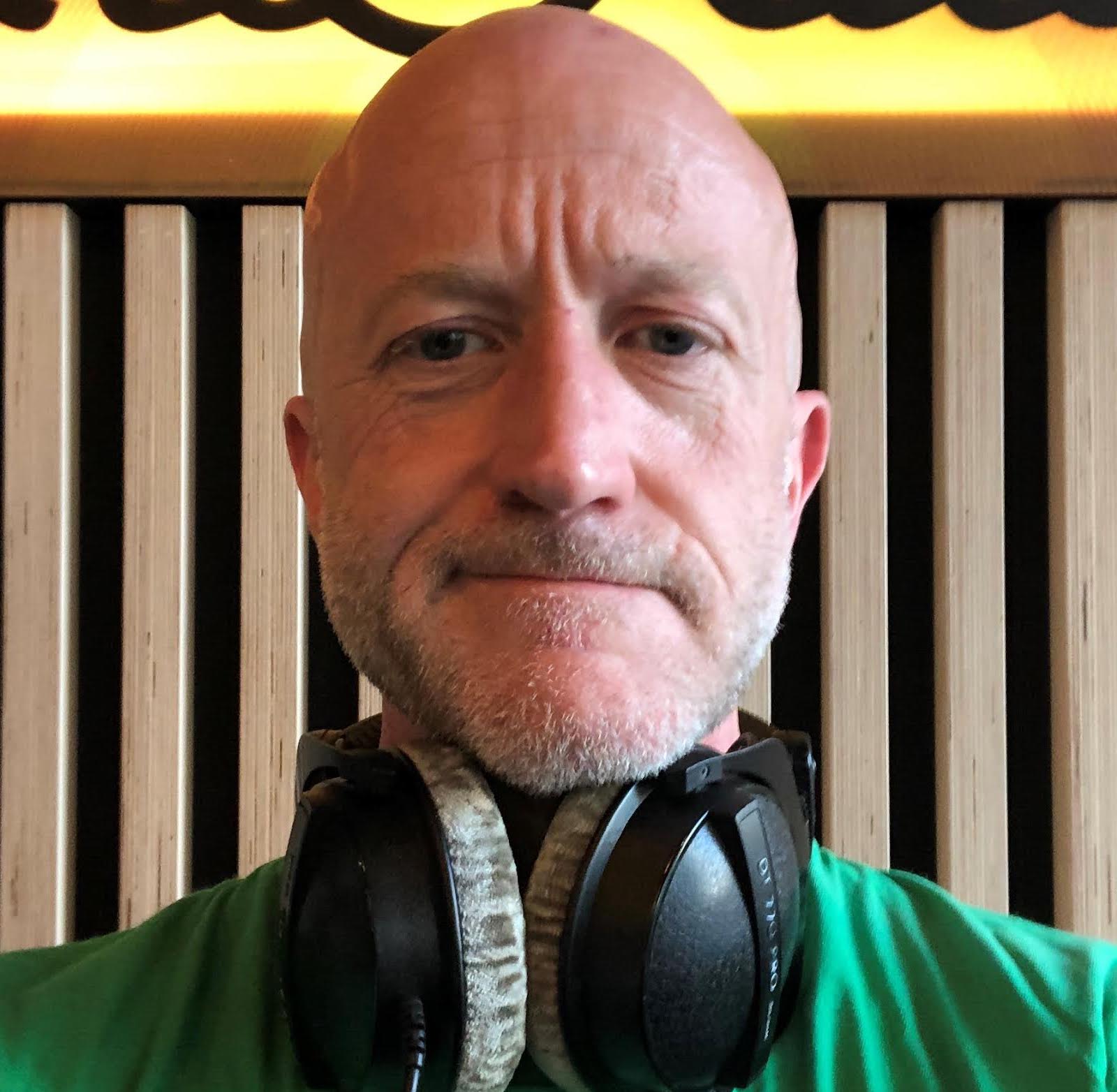 Ian Wade
Ian Wade is a freelance writer and sub editor who has written for a variety of Classic Pop specials, Quietus, MusicOMH, Official Charts and Guardian, as well as doing time for Smash Hits and The Face many years ago. He's also DJed at Spiritland, BFLF and Soho Radio, and is currently writing a book about 1984.