Nile Rodgers interview: The Nile Counsel
By Classic Pop | July 31, 2022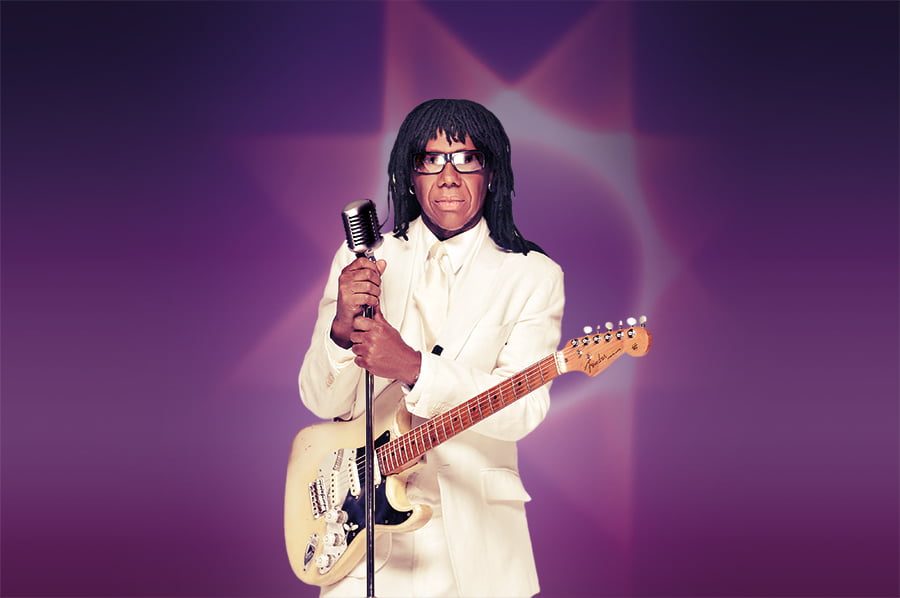 Few musicians have successfully navigated popular culture with the skill and bravado of Nile Rodgers. The guitarist's pioneering band Chic first galloped onto the UK charts in 1977 with Dance, Dance, Dance (Yowsah, Yowsah, Yowsah) and since then, his output has generated over £600 million in record sales. Classic Pop caught up with the music legend in 2018 at Abbey Road Studios… By Rudy Bolly
The Good Times are most definitely back for dance music's ultimate hitmaker. "Everybody will be world-famous for 15 minutes," proclaimed Andy Warhol many moons ago – but Nile Rodgers has surely tipped the hour mark, and then some. He survived the 'Disco Sucks' movement, the 80s backlash, drug overdoses, a major post-millennial chart comedown and, more seriously, cancer.
But the producer's status grew immeasurably when he sprinkled fairy-dust over Daft Punk's Get Lucky in 2013, and he has been a ubiquitous presence at music-industry happenings ever since. Even so, a new album under the Chic mantle was a long time coming. Back in 2015, It's About Time came close to fruition, preceded by its nostalgic lead single, I'll Be There. But three years on and "it's a whole different thing", demurs Nile, clearly only focused on the new and improved version of It's About Time.
"This album is the most self-indulgent record I've ever made in my life, except for maybe [debut 1983 solo LP] Land Of The Good Groove. It's the first Chic album in 26 years; I had plenty of stuff I wanted to say. The only reason why I didn't continue after I'll Be There is because that record was a big tribute to all the artists who made my life so special.
"I was thanking Bowie, Michael, then Prince, but these artists started dying and it just didn't feel right. I realised that particular world I was writing about had changed, that time was gone and I've got to be making records in this world for a new Chic experience."
So Nile passed his glitterball forward to the next generation of pop stars, and threw in a little social commentary as well. "This world is peculiar to me now, we are hanging on by our fingernails… How did we get here? The one thing that is absolutely fucking consistent is we're still going to need music. So I had this idea to start my album out with this apocalyptic scenario; I created a holistic interpretation of how I see the world."
The LP's source material goes back even further than the start of Chic. "I started out as a jazz guy who played pop music for a living," he says, leaning back across a massive mixing desk. "Then one night, I walk into this disco club and everybody was dancing together. People at jazz clubs tended to pose and act like they understood what was going on, but here, it was intuitive. You had gay, black, Puerto Rican, Asian, everybody having a blast. In a nanosecond, I thought, 'I want to be a part of this movement'."
BOOGIE WONDERLAND
The first three records Nile danced to that night were Donna Summer's Love To Love You Baby followed by Eddie Kendricks' Girl You Need A Change Of Mind and a test pressing of Village People's San Francisco. "It was smokin'! I didn't know how to do 'the hustle' or any disco dancing, but I learned on the spot… and I decided I needed to be part of dance music all my life. That was the turning point."
It's this cherry-popping disco experience which still drives Nile's creativity today. "So we start off with people in a disco on [lead single] Till The World Falls, which goes: 'The world has gone mad, we might be safer on the dancefloor/ So much destruction in the path/ Wake up, wake up, we're going back for more'. We come out of the club and the world is blown up and we have to be the people who put the pieces back together again. It seems so idealistic and romantic, but the best people to do this are those who like and appreciate other kinds of people, like in the disco."
The narrative may resemble a dodgy West End rock opera (naming no names), but Nile's enthusiasm is infectious. He's always been a positive person, but perhaps facing prostate cancer in 2010 heightened his enlightened state. He nods.
"It's funny, I've survived cancer twice and when people ask me for advice, I never give any. I just tell them what I did – just looked down the road. I did the same thing you do when you drive, because if you look down, you are probably going to have an accident, so you look at what's coming and try and remain optimistic.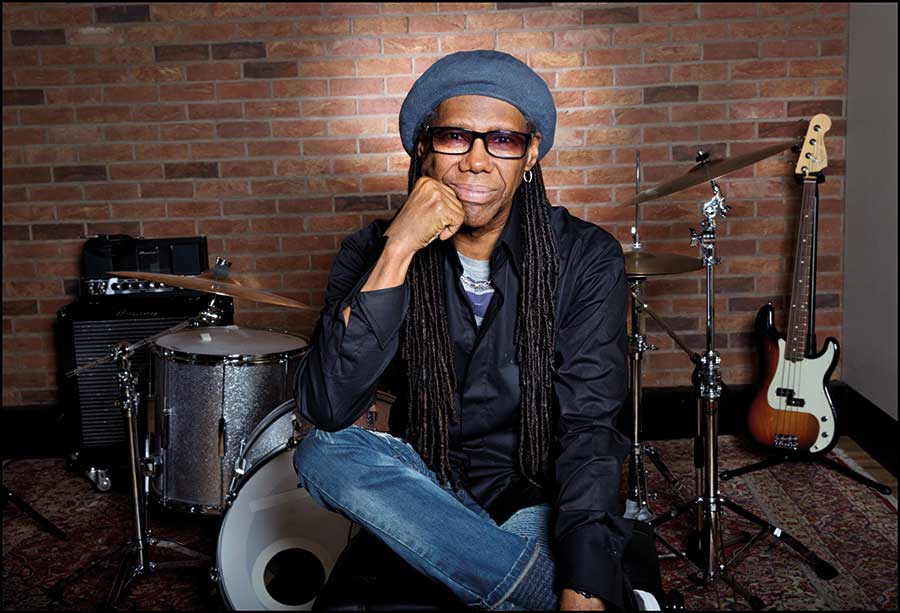 "When I was first diagnosed with cancer, the doctor told me to contemplate my life. I was like: 'I'm a simple musician, so I'm going to do more collaborations than I've ever done before, more live shows than I've ever done'."
Apocalyptic undertones aside, It's About Time is shamelessly uplifting, and the double-entendre title is significant, because the music ventures way beyond the era considered to be the peak Chic sound. Nile travels through the ages, visiting everything from boogie and R&B to new jack swing and house music, via a cavalcade of featured guests: "I wanted to show that my life is now more about collaborations.
"What I've been doing for the past three years is writing songs with different artists who I really love and it's been just brilliant. I know it sounds crazy considering the life I've had, but the sessions at Abbey Road might be the most productive period of my life ever." 
That productive period boasts a roll call of young talent including NAO, Stefflon Don, Mura Masa and Disclosure, plus artists whose sessions have yet to appear on a Chic record, such as Jorja Smith, HAIM and Bruno Mars. "So it's actually two albums that I've made, and you're only getting Volume 1 for now," he reveals, promising that the second helping will land next February.
"If it were the old days, it would be a double album, because there is too much information. I think it was Alfred Hitchcock who said a film length should be determined by one's bladder control. If it's too long, you can't sit still and digest it all."
The roots of this new collection began before his all-conquering hook-up with French robots Daft Punk. Their homage to a vintage analogue world on Random Access Memories became the catalyst for his own resurgence. "I met Daft Punk years ago, at their very first album launch," he says. "Finally, they came to see me in New York to find out how Chic records were made. As soon as I showed them the technique, they were like: 'Woah, do it again on this track, too.'
"We would rebuild the groove from the ground up; that's the way we used to do Chic albums." The music may have been rooted in the past, but Daft Punk's vision was totally forward-thinking. Nile beams: "They remind me of Bowie because they come with these well-thought-out plans, but they're willing to scrap it all if you have a better idea. That's the cool thing about great artists."
At one point there was talk of Daft Punk remixing a bunch of old Chic tapes, but Nile felt he had to find a new groove instead. "I strive to be original. It really kicks my ass if somebody walks in and goes: 'That reminds me of this'. When we were working on Random Access Memories, Pharrell and I were talking about doing a lot of stuff; same with Duran Duran and Mark Ronson.
"But all those ideas they ended up doing themselves and I didn't want to look like I'm copying them. We always wanted Chic funk to sound different to anybody else… We wanted our sound to sound like us. We had this jazzy, groovy thing going on." 
It's precisely that jazzy, groovy thing that made his productions so special in the 80s. He nods: "When I was talking to Madonna during the making of Like A Virgin and I got Chic to play on her songs, she kept saying: 'Why don't we just use a drum machine instead?' I replied: 'Because if you do that, then anybody can sound like you. But if we play it, then only we will sound like that and Material Girl only sounds like the way we play it'."
It's About Time features a heavy UK presence, but Nile has always enjoyed a strong connection to Britain. He became synonymous with Duran Duran, Mick Jagger, Thompson Twins and many more, but his admiration for UK music goes deeper. "When I was a kid, everything that wasn't 'show music' was called rock 'n' roll," he says, still in awe of his Abbey Road surroundings. "It didn't matter if it was Chuck Berry, The Beatles or Curtis Mayfield – it was all called rock 'n' roll.
"It was only later, when disco became big and the traditional rock 'n' roll artists complained they weren't getting hits, that the 'Disco Sucks' thing happened and they started creating sub-genres. I found that people in the UK weren't so susceptible to that, same goes for radio here. My career is a reflection of that, like when I met Bowie or The Clash, they didn't think of me as the 'disco guy', they just liked the music I was playing. We were all buddies and it was just music to us."
FRESH TALENT, ABSENT FRIENDS
Surprisingly, It's About Time features none of his old crew. "When I was conceptualising the record, I decided not to have anyone on the record that I have put on a Chic record before. So I didn't even think about asking Duran Duran or Bryan Ferry, even though Roxy Music played such an important role in the history of Chic.
"When I first saw Roxy, the concept of Chic became… I won't say a bastardisation, but as Bowie would say, a postmodernistic interpretation of Roxy Music. But this project is all people that are new, because every single relationship I've had before was a variation of a relationship I had with Bernard."
He's referring to his late songwriting and production partner, Bernard Edwards, of course. The legendary bassist passed away in 1996 and this album marks the first Chic record without his signature groove; so how did he approach recording the bass? "No one plays like Bernard," he ponders carefully. "But Bernard has been dead a very long time. I've been making records without Bernard for a very long time.
"I can't not exist because Bernard doesn't exist, and I cannot not be in band called Chic, because Chic is the best band I've ever played in. So when I'm refilling those seats, I'm treating it like the New York Philharmonic; when the first chair moves on, they don't rename the Philharmonic, they just get a new person. No one sounds like Bernard – I don't tell people to sound like him. That would be so disrespectful of another person's musicality.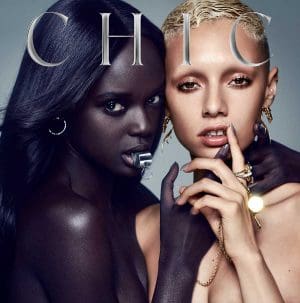 "I was the main writer and Bernard was more or less the arranger. I came up with basic motif and he would go: 'Hey man, that's too complicated', and that's how we worked. But Bernard was the bandleader; he had the power to say: 'This shouldn't be here, that should be there'… he was a lot tougher than me and we respected him for that. Today, nothing has changed, other than maybe I'm more professional, because I don't have Bernard next to me cracking me up. If we were together all the time, we would never get anything done."
Among the many young artists on the new album, two more-established giants of the pop world stand out – Lady Gaga and Sir Elton John. The latter is unrecognisable on Queen, a ballad about a girl who emerges from oppression inspired by Diana Ross, for whom Nile produced and wrote the Diana album in 1980. But perhaps the album's strangest moment comes at the very end, courtesy of Gaga, who covers Chic's 1978 song, I Want Your Love, in deadpan style.
"I hate covering my own stuff, but she had already recorded it for a Tom Ford advert," he explains. "After we worked on the Grammys Bowie tribute together, she called me because she had read that I dreamt up I Want Your Love – note for note. She goes: 'I feel weird changing your dream, I want to sing your dream instead.' So she basically forced me into the studio to record her again. This was probably the most loving gesture that anyone has done for me.
"It was about her respecting the composer. I felt anyone who is that loving and determined would be the exact type of person who would be able to rebuild this new post-apocalyptic world, this fantasy that I have in my head. I was exactly right to make her the last song and start of what might be the next album."
Whatever your musical persuasion, it's hard to deny that those groovy four minutes of pop perfection that Nile Rodgers creates certainly help make the world a happier place. "I use music as my protagonist, it's my hero and that's the thing that ties this album and the next one together. I'm going to keep on creating, and everyone can come along for the ride." We're already there, Mr Rodgers. 
NILE RODGERS
ON… MADONNA
Nile recently oversaw the remastering of David Bowie's Let's Dance album to offer the listener a fresh insight into what went on in the studio. Now he intends to do the same thing with another classic: Like A Virgin by Madonna. "Absolutely I'm going to do it, my relationship with Warner records is better than it ever was, because I have all that legacy product, so I will be going back and doing Madonna, Chic, Sister Sledge and Duran Duran again."  
Nile remains in awe of Madonna, but their relationship is tinged with regret: "She's the hardest-working person I have ever met in my life… but I thought that I'd be the George Martin of Madonna, like the way George was to The Beatles." 
Another Madonna hookup seems unlikely, but there are plenty more projects coming from Nile – many of which stem from a treasure trove of old material he discovered in a studio vault. "It's unreleased material from the late 70s and early 80s, and it has to see the light of day. There's some solo stuff, tracks by Johnny Mathis and Fonzi Thornton, the soundtrack to a film called Alphabet City and a Chic recording in Stockholm, the last recording at ABBA's old studio." And with a long-mooted musical based on his life story also still on the cards, the Good Times will keep going a while yet.
NILE RODGERS ON… DURAN DURAN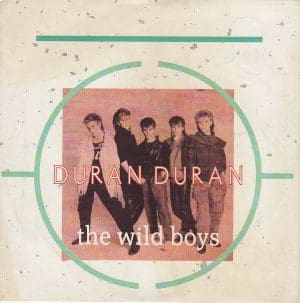 Bowie and Madonna may steal the headlines, but arguably Nile's most enduring recording relationship outside of Chic is with Duran Duran. The band were Chic freaks growing up, and their blueprint for creating Duran in the first place was an amalgamation of Chic, Roxy Music and the Sex Pistols; plus a bit of Bowie thrown in.
Nile first teamed up with the band to remix The Reflex way back in 1984, and then scored further success with The Wild Boys and Notorious… Now he's bang up to date with 2015's Pressure Off.
"Duran Duran is emotional for me; it feels like my second band, it feels like my other Chic," he says, beaming an even broader grin than usual. "Incredibly, the last album [Paper Gods] I did with them was the first time I got to record in the same room as them. Because even an album like Notorious I didn't record with everybody at the same time. We would do overdubs. Also, Notorious didn't have Roger Taylor on drums, that was Steve Ferrone at the time. So to be in a room with Roger and Nick playing along with Simon and John was awesome." 
Pressure Off was the greatest Duran Duran single in decades, and Nile believes he has a sixth sense for what the band needs. "It's pop funk, but it's not like anything else. When we made Pressure Off, I said to Simon Le Bon: 'Here you go, bro…'" I know how to make Duran Duran records. Simon loves to work with me on vocals and the feeling is mutual, he trusts me and what we make turns out unbelievable." Don't be surprised if Nile ends up on the next Duran Duran record, too. Smiling at the prospect, he laughs: "It's like an old friend come back from the war."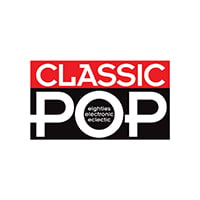 Classic Pop
Classic Pop magazine is the ultimate celebration of great pop and chart music across the decades with in-depth interviews with top artists, features, news and reviews. From pop to indie and new wave to electronic music – it's all here...