Pulp confirm reunion shows for 2023
By Classic Pop | October 28, 2022

Pulp have confirmed that they will reunite for a series of live shows in 2023.
"Three months ago, we asked,'What exactly do you do for an encore?'" singer Jarvis Cocker said in a statement. "Well … An encore happens when the crowd makes enough noise to bring the band back to the stage. So … We are playing in the UK and Ireland in 2023. Therefore … Come along and make some noise."
The band, which will include original members Cocker, Candida Doyle and Nick Banks, will tour the UK from 26 May, kicking off in Bridlington Spa.
However, bassist Steve Mackey will not be part of the tour, and explained on Instagram: "Pulp is a very important part of my creative life… and I'm exceptionally proud of the body of work we've created together. Jarvis and I remastered Pulp's entire Universal Records back catalogue together just over two years ago at Abbey Road Studios. It was a huge pleasure to do that and review our songs and recordings together.
"There have been wide reports of a full reunion for UK concerts today. However, I've decided to continue the work I'm engaged in – music, filmmaking and photography projects,  and will not be joining them for these UK shows just announced
"Wishing  Candy, Nick, Mark and Jarvis the very best with forthcoming performances in the UK and also an
enormous thanks to Pulp's amazing fanbase, many of whom have sent me lovely messages today."
The tour will also see the group play the likes of London's Finsbury Park, Cardiff International Arena, Glasgow's TRNSMT Festival and Latitude Festival 2023.
Pulp are one of the defining indie bands of the 1990s, breaking through with their 1994 album His 'n' Hers, and following it up with the chart-topping Different Class. Their single Common People was a No.2 hit in 1995.
The group split in 2002 before reuniting in 2011 for a series of concerts before disbanding again in 2013.
Tickets go on sale on Friday 4th November at 9am available from www.gigsandtours.com / www.ticketmaster.co.uk
Pulp 2023 live dates
FRIDAY 26TH MAY 2023 – Bridlington Spa
SUNDAY 28TH MAY 2023 – Warrington Neighbourhood Weekender
FRIDAY 9TH JUNE 2023 – Dublin St Anne's Park
SATURDAY 1st JULY 2023 – London Finsbury Park
FRIDAY 7TH JULY 2023 – Glasgow TRNSMT Festival
SUNDAY 9TH JULY 2023 – Scarborough Open Air Theatre
WEDNESDAY 12TH JULY 2023 – Cardiff International Arena
FRIDAY 14TH JULY 2023 – Sheffield Utilita Arena
SATURDAY 15TH JULY 2023 – Sheffield Utilita Arena
FRIDAY 21ST JULY 2023 – Suffolk Latitude Festival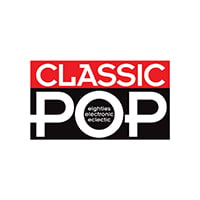 Classic Pop
Classic Pop magazine is the ultimate celebration of great pop and chart music across the decades with in-depth interviews with top artists, features, news and reviews. From pop to indie and new wave to electronic music – it's all here...