China Crisis interview: It's fun to entertain
By Andy Jones | November 27, 2022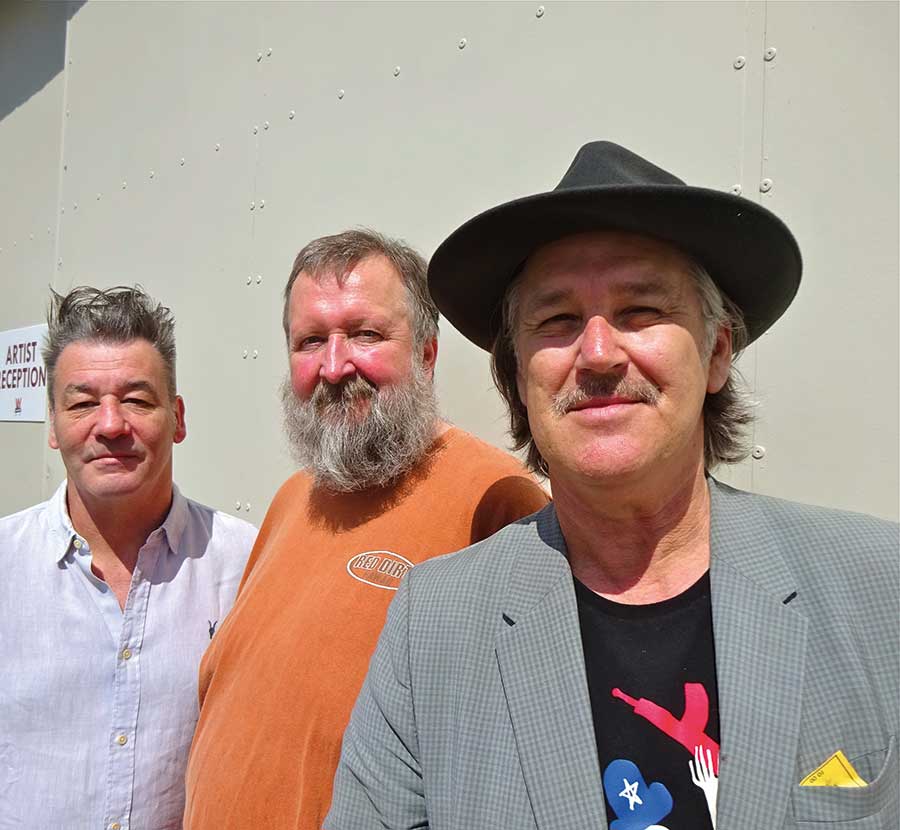 If you're in a band with a back catalogue littered with classic albums, it's understandable why there may be little enthusiasm to produce new music. But after a huge Pledge Music campaign in 2017, China Crisis' Gary Daly and Eddie Lundon did just that. That year, Andy Jones caught up with the duo to talk records and quiz shows…
Classic Pop has just had Eddie from China Crisis singing the theme tune to top TV quiz show Mr & Mrs down the phone to us.
It's a surreal moment that we'll come to later but it demonstrates how both he and the band's Gary Daly seem happier than ever with their lot.
They've been China Crisis for nearly four decades and enjoyed the highest highs with Top 10 singles and albums and working with celebrated producers like Steely Dan's co-founder, the late Walter Becker.
Yet they've also had to come to terms with the death of a band member (drummer Kevin Wilkinson in 1999) and dwindling success in the 90s which threatened the very future of the band. 
However, buoyed by a hugely successful Pledge Music campaign, they released the critically-acclaimed comeback album Autumn In The Neighbourhood in 2015.
They also tour regularly around the world and there's another album in the works. It's all something that would have seemed impossible back in the late-70s when they first started making music together…
"I wouldn't have believed you, no – I thought I'd be fixing trucks!" Eddie laughs. "I would have been ecstatic to know that I'd made a career out of something that I'm absolutely passionate about.
"I'd be playing music anyway, even if it was just a hobby, so to be making a living out of it is just the best situation." 
"We'd never have imagined ourselves to be still playing now," Gary adds. "I imagined that we would become producers ourselves and do soundtracks and film scores and all that kind of thing, basically following in the footsteps of Eno and his ilk!
"I guess it's testimony to the material really, that they weren't just gimmicky or novelty songs. We were very lucky that the people who inspired us lent themselves to what we were producing. Like on Eno's Before And After Science, there's a song on there, Here He Comes, that has a country and western feel to it.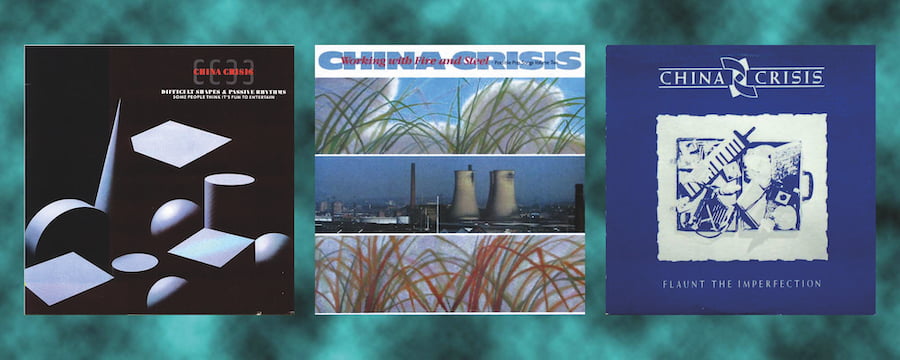 "We just went away one weekend and said 'let's just try to write a country one like that'. And that's how Ed and me came up with Wishful Thinking." 
Daly and Lundon met at St Kevin's comprehensive boys school in Kirby on Merseyside in 1976, as Gary recalls: "We must have been 14 or 15. Ed came down into my class as he'd been bunking off a lot and when he came in the room I was like 'oh aye, who's this?'
"I then realised he had his own thing about him and that he loved music as much as I did. We bonded by instantly disliking each other's tastes but then realised that 'yeah we might not like each other's music but we're the only two people in this room who actually like music more than history or biology or whatever'."
With Ed on guitar and Gary taking up bass they started out in a local cabaret band in Kirby.
"We did Eagles and Thin Lizzy songs," says Gary, "but were pretty awful and were never rebooked anywhere, but we got a fiver each for a gig which was amazing at the time.
"But after three months we thought 'fuck this, we can't even play this music' so we left and started making our own because we were no good at playing anybody else's."
Both enjoyed brief stints in the band Glass Torpedoes before China Crisis started properly in 1980. After doing a demo of the track African And White at Amazon Studios, the owner Jerry Lewis put it out on his label Inevitable Music.
"He basically loved African And White," Gary recalls, "and he set up some meetings with big labels in London and let me and Ed go down with four songs on a cassette including Christian and African And White.
"We went to see A&M, Chrysalis, all manner of people. Virgin were the last ones we went to see. Nobody wanted us but Virgin were under the impression that everyone wanted us and we signed a production deal!"
Hat-trick of hits
The three albums that followed – Difficult Shapes & Passive Rhythms (1982), Working With Fire And Steel – Possible Pop Songs Volume Two (1983) and Flaunt The Imperfection (1985) – spawned hit singles including Christian, Wishful Thinking, Black Man Ray and King In A Catholic Style, so it's not surprising that they make up the latest China Crisis Pledge Music campaign.
With Gary and Eddie as the linchpins of each record – later joined by Gary "Gazza" Johnson and Kevin Wilkinson – they are three albums that share some incredible pop moments, but offer very different bundles of listening joy thanks to the various producers that Virgin Records threw at each project, not always successfully.
"With the first album, Difficult Shapes, Virgin wanted to do the best for us in their minds," Eddie recalls, "so they put us with [Culture Club producer] Steve Levine.
"At the time they had just exploded with Do You Really Want To Hurt Me, and it was a massive hit on both sides of the Atlantic. So we went in the studio with Steve, but he was just wrong for us."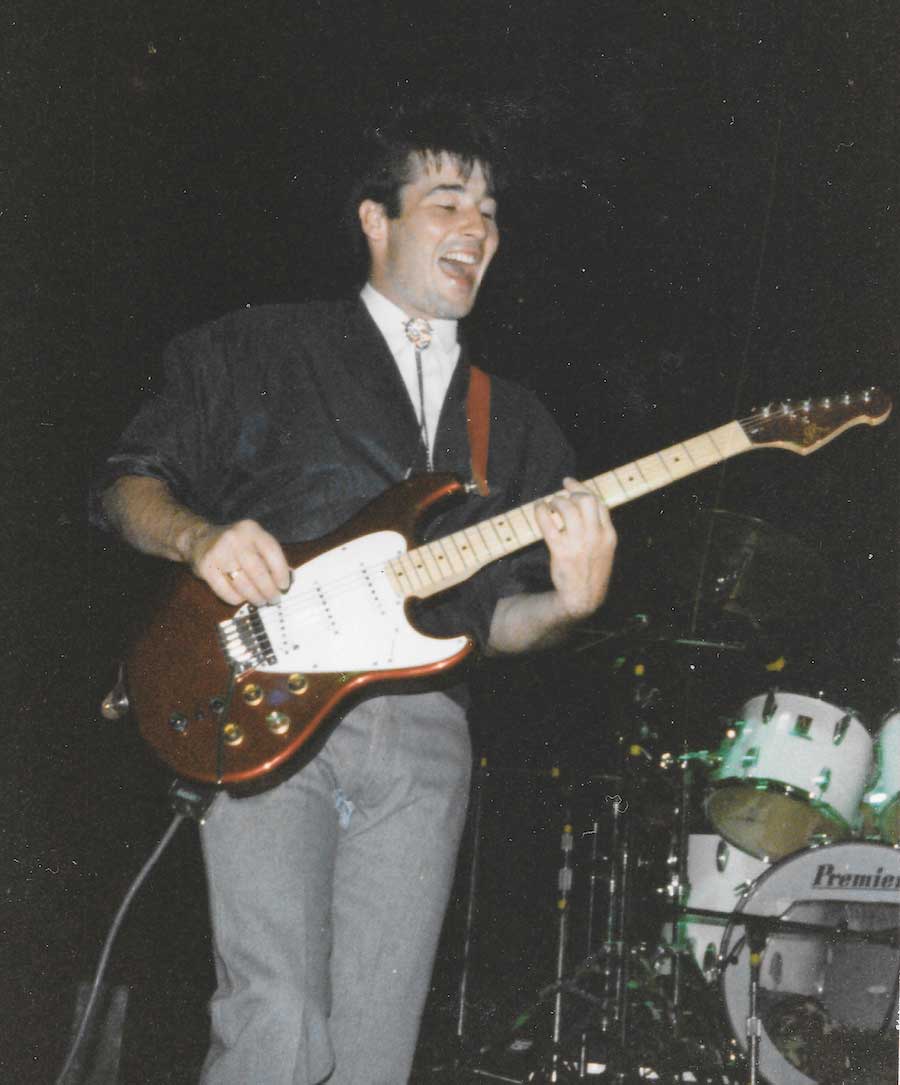 "We walked out of Steve's session one time," says Gary, taking up the story. "He was doing three or four songs and his treatment of one of them was not right.
"We weren't huge fans of Culture Club back then and we were just young lads, 19 or 20, thinking 'it's not like Talking Heads, Eno or Bowie, so let's just get out of here!'"
 "We didn't realise the financial implications of that," says Eddie. "We'd block-booked the studio for three months with the producer and we walked out after a week not thinking about the studio time or the producer. Virgin went absolutely bananas with us."
After racking up the bills, China Crisis could easily have fallen out with Virgin ("It nearly broke us," notes Eddie) but luckily we got back on track with producer Pete Walsh to produce the single Christian.

"It was going back to what we really were," says Eddie, "playing real instruments and just using technology as an aid, programming drum machines, but on top having layers of beautiful harmony and instrumentation.
"But in hindsight if that track hadn't done it for us Virgin could have walked away from the deal, especially as they'd put us with this world famous producer and we'd walked out on it."
Gary added: "We were very fortunate that Simon Draper, who was MD of Virgin at the time, and a few others were massive fans. They were happy for us to put singles out and not really get a hit.
"Christian was our last release from the album and luckily for us it was a huge hit. It was the girls in the sales office that all loved it and told their boss to put it out…" 
"It was a hit here and around the world", finishes Eddie. "It kinda saved our bacon."
Steel to Steely
Not only was it a hit, it led to a second album Working With Fire And Steel…that, prolific as they are, China Crisis had already half written. And with just one producer on board this time, it's an album with a much more unified sound.
"That's because of the producer Mike Howlett," Gary agrees, "and we also had Kevin Wilkinson and Gary "Gazza" Johnson who'd joined the band. They were already experienced making albums and touring.
"Kevin had worked with Robert Fripp, Mike Howlett had played bass with Gong, so suddenly we had this amazing rhythm section.
"Everyone was incredibly at ease with one another and I don't remember one minute of pressure to get the next hit single. It was a wonderful working experience, a magical time. We were at The Manor Studio in Oxford in the summer, in the building where Tubular Bells and Tangerine Dream's Rubycon were made.
"We were like 'for fuck's sake, this is amazing!' We used to play five-a-side at 6 o'clock every day, go and have our tea before returning to the studio until 10. It was our Camelot really, a bit special."
Eddie adds: "I think it's still a fantastic album and quite revolutionary for its time. It had a great blend of electronic and programmed instruments with natural instruments, real horns and strings. It had a really nice balance and continuity and an overall sound from song one to song 10.
"We got on so well with Mike, he has a great sense of humour and it connected well with our Scouse humour. I have nothing but great memories." 
"I'm also incredibly surprised at how English it is," offers Gary. "We play quite a few songs from it live now, Here Comes A Raincloud, The Soul Awakening, and there's something about it, I don't know what it is.
"I suppose we were lucky to work with the likes of Mike. He did so much great stuff – OMD, Tears For Fears, Flock Of Seagulls – he should get more credit. He actually defined a lot of what that 80s sound was."
On the third album, Flaunt The Imperfection, it was producer Walter Becker, who sadly passed away in 2017, who brought a different kind of unity to the recording, but this only came about after a bit of bluffing and good fortune.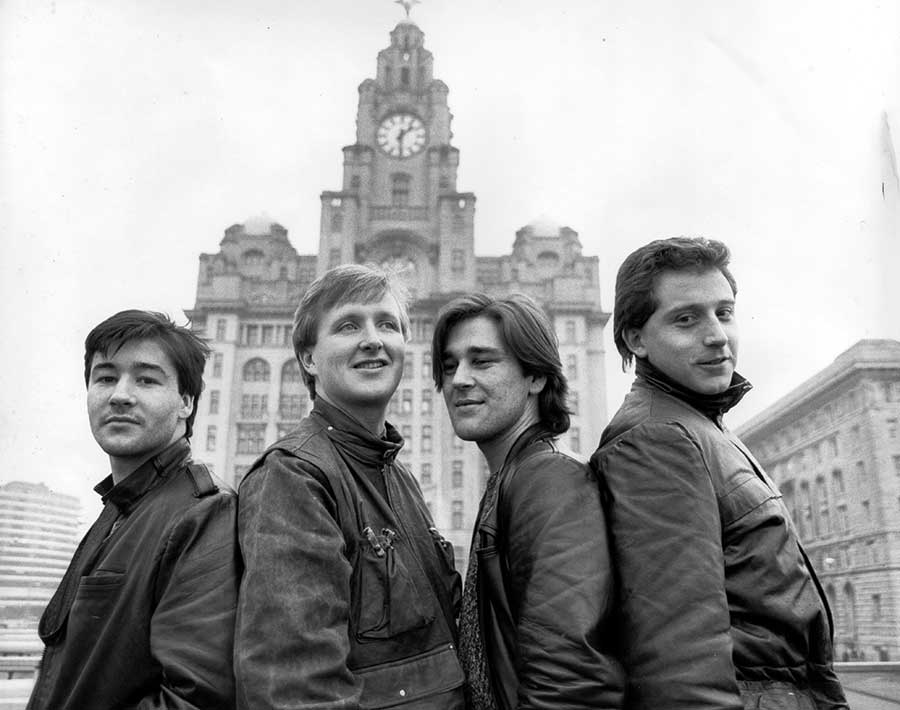 "Warners were contracted to put the third record out," Gary explains. "They were keen to see who we were going to work with and Eddie jokingly said [producer] Gary Katz and they said 'we can do better than that, we've got Walter Becker on the books'. But they did get in touch with him and it turned out he had Working With Fire And Steel…" 
"He'd actually bought the album," says Eddie. "He'd buy loads of albums by people he'd never heard of and I think he bought ours because of the cover – it was something that intrigued him. He loved the album and we got to work with him."
Eddie was, and still is, a huge fan of Becker's Steely Dan, but Gary's first choice would have been Eno every time.
"We were always keen on soundscapes and all about the future and not looking back at the past," he explains, "and that was ironic because as soon as we got involved with Walter we embraced his ethic of older school session musicians and arrangements."
"It was incredible," Eddie adds. "It was very different from working with Mike. It was quite intense. He was such a perfectionist, definitely the referee who kept us in check.
"But he really liked the songs and knew that it was his duty to get the best out of them with everything from the instrumentation to the arrangements. And he worked us hard!
"Even though we'd had hits off the first and second albums, it was the first time that I ever sat in the studio thinking 'this sounds amazing' and the first time I thought 'this is going to be a hit.'"
Gary said: "I knew Walter was amazing but I wasn't overawed as we had a confidence in our songs. When I played him a four-track demo of Black Man Ray I thought, 'this is as good as any song on the planet'! We weren't cocky, it was just confidence in the music and the songs."
Flaunt The Imperfection was the China's biggest hit, a Top 10 LP in the UK and, along with Working With Fire And Steel…, it has such a rich sound and roundness to it that they both still stand up incredibly well today.
"The influence of the people that we were listening to stands out," Gary explains. "Me and Ed didn't grow up on The Beatles, we were influenced by prog-rock and new wave, everyone from Magazine and early Ultravox to Eno and his solo records and Bowie's 'Berlin' period.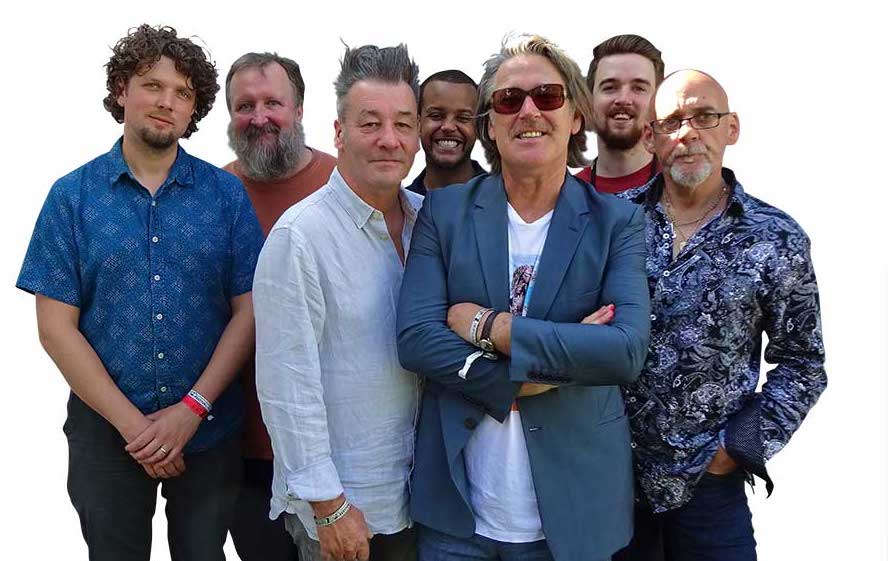 "We'd very much use The Beatles' formula – intro, verse, chorus, verse, chorus, middle eight, verse, chorus, chorus, out – but then apply it to those Eno-isms and prog-isms."
Eddie agrees: "I absolutely know they have stood the test of time. Nothing can be more of a barometer than when you have Action Bronson [on the track 9-24-7000] and French Montana [Go Hard] rapping over our tracks, songs that are 25 to 30 years old.
"Action Bronson's new single loops Strength Of Character from the Flaunt album and he's massive in the States and French Montana's just had a No.1.

"So, yeah they have stood the test of time. We never used solely electronic sounds, which I think makes some tracks more dated. At the time, The Human League's Dare album was revolutionary but because it was all synths it sounds a little dated now even though the songs are great."
Prolific, but…
Three further China Crisis album followed, with decreasing chart returns, ending with 1994's (rather good) Warped By Success.
It was over 20 years between that and 2015's comeback Pledge-funded album which doesn't instantly conjure up the word 'prolific' even though Gary and Eddie insist they are. 
"You know what," says Gary, "it took us 10 years just to find our feet gigging. Kevin had passed away and Gazza had started running a dance shop while playing in another band, so it was just me and Ed.
"Eddie got a job with the Liverpool Institute Of Performing Arts and my wife started training to become a teacher so I was a house husband. We were writing, recording and people were saying 'do an album!'" 
"I didn't really want to do another one to be perfectly honest," says Ed. "Gary was doing some solo stuff and I was saying 'go for it' but I didn't want to do another China Crisis album, I just thought: 'What have we got to prove? We've done that, it sounded brilliant so what's the point?'
"But then we got together and listened to some of the songs we'd been doing and thought 'yeah, maybe give it a go'."
"Then the crowd-funding thing came about," Gary jumps in. "So we said: 'why don't we do it and if it reaches the target we'll make the record… if it doesn't then people obviously don't want us.' We beat the target and it was amazing." 
Eddie continues: "If you get under 60 per cent of your target it's like a get-out clause and you don't have to do the album. So we set a target and within a few weeks we'd hit 287 per cent so we thought: 'We can't get out of it now!' I'm really proud of the album, I think it's a great record."
"And it's the first record that we actually own in 35 years," reflects Gary. "We've still not released it through a label or put it online, but we will do at some point." 
It sounds like the experience has changed Eddie's mind for good about releasing more China Crisis music as there is even more planned. He said: "It was so motivating with the Pledge thing. I can see us doing it again."
"We have written the songs, have a concept and everything," Gary reveals. "We'll be ready to go with it soon. We'll probably go with Pledge again, maybe next year.
"We just have to record it but it won't happen quickly. I don't mind that though. I'm not in a hurry – there's enough China Crisis music out there already!"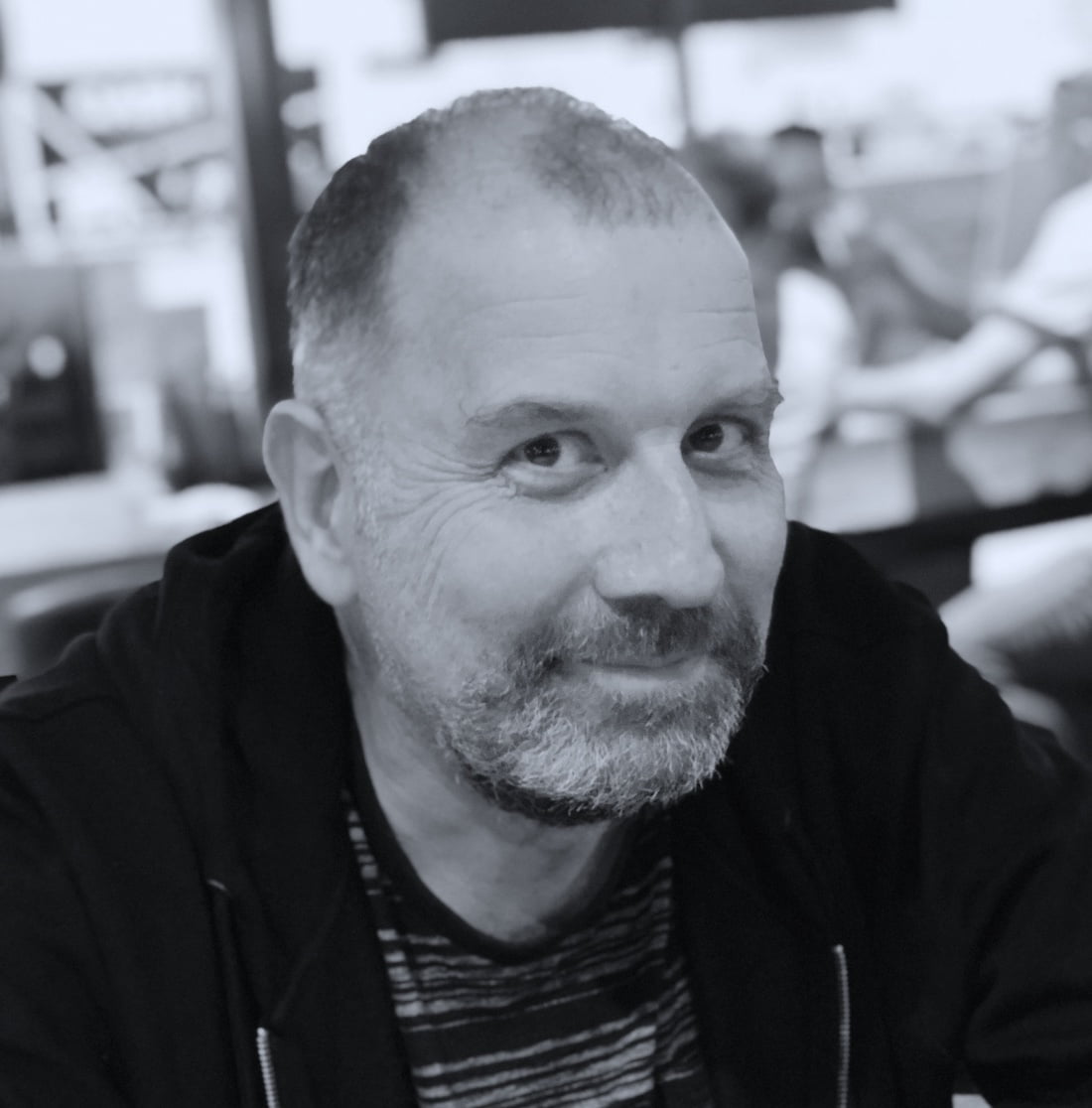 Andy Jones
Andy Jones has been writing for music production magazines and websites for almost as long as the synthesiser has been around. Which is just as well as that is his specialist subject and he loves everything electronic: from 70s Berlin school to 90s old skool, taking in the complete 80s along the way.