Howard Jones talks Dialogue
By Felix Rowe | November 9, 2022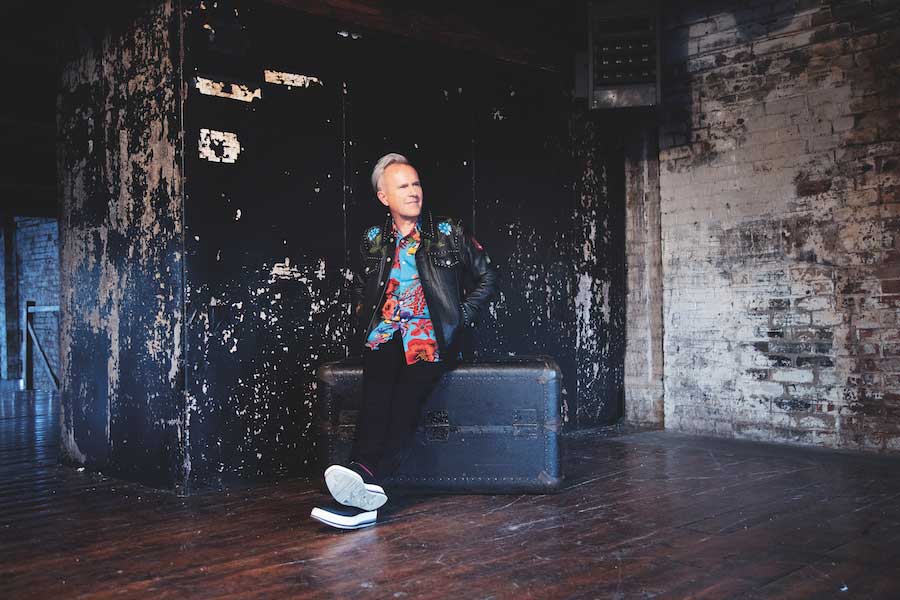 The electro-pop pioneer is back on the road playing sold-out live shows and with a razor-sharp new studio album to boot – and his latest offering Dialogue says we need to talk. So let's do it…
When this writer last spoke to Howard Jones, the general atmosphere – for reasons beyond our control – was decidedly glum. Aside from the very welcome reissue of Howard's criminally overlooked Cross That Line LP, there was no particular cause to celebrate.
The world was frozen in perpetual lockdown: live music was off the cards, international travel was a distant memory. Jones had just streamed a poignant audience-less solo performance to raise funds for out-of-work roadcrew. Amidst the prevailing doom and Zoom, we pondered the dubious future of live music. 
Fast-forward to the present, HoJo finds himself in the middle of a successful US tour (complete with band, crew and audience), enjoying sold-out gigs and rave reviews.
Oh, and there's a cracking new studio album on the way, Dialogue, opening with the buoyant electro-pop banger, Celebrate It Together.
What a difference a year or two makes! Things seem to be going OK?
Yeah, it's going great. We're currently somewhere between Denver and Milwaukee – we have a day off before playing a festival show. It's so good to be out here on the road again. I really love what I do and getting the opportunity to do this!
I'm over here with the full band, so I've got Robin Boult on guitar, Robbie Bronnimann on keys, Dan Burton on keys and percussion, and, of course, Nick Beggs on the Chapman stick.
One thing that amazes me about the shows we're doing is how many younger people there are in the audience, which is just wonderful – there's a whole new generation connecting with the music for the first time.
You're among several contemporaries to have been enjoying some major movie and TV syncs in the US, from Breaking Bad to Everybody Hates Chris. Both yourself and touring mate Nick Beggs' old band Kajagoogoo, for example, have also experienced the Stranger Things effect…
Things Can Only Get Better received some big exposure in season three of Stranger Things, which had a humongous impact on Spotify. It's really surprising and fun to see this whole new audience discovering us through these shows.
And Too Shy has snuck its way into the setlist, too…
That's right! It's great to be playing with Nick Beggs again. Too Shy is one of those big tracks and I really wanted to perform that with him.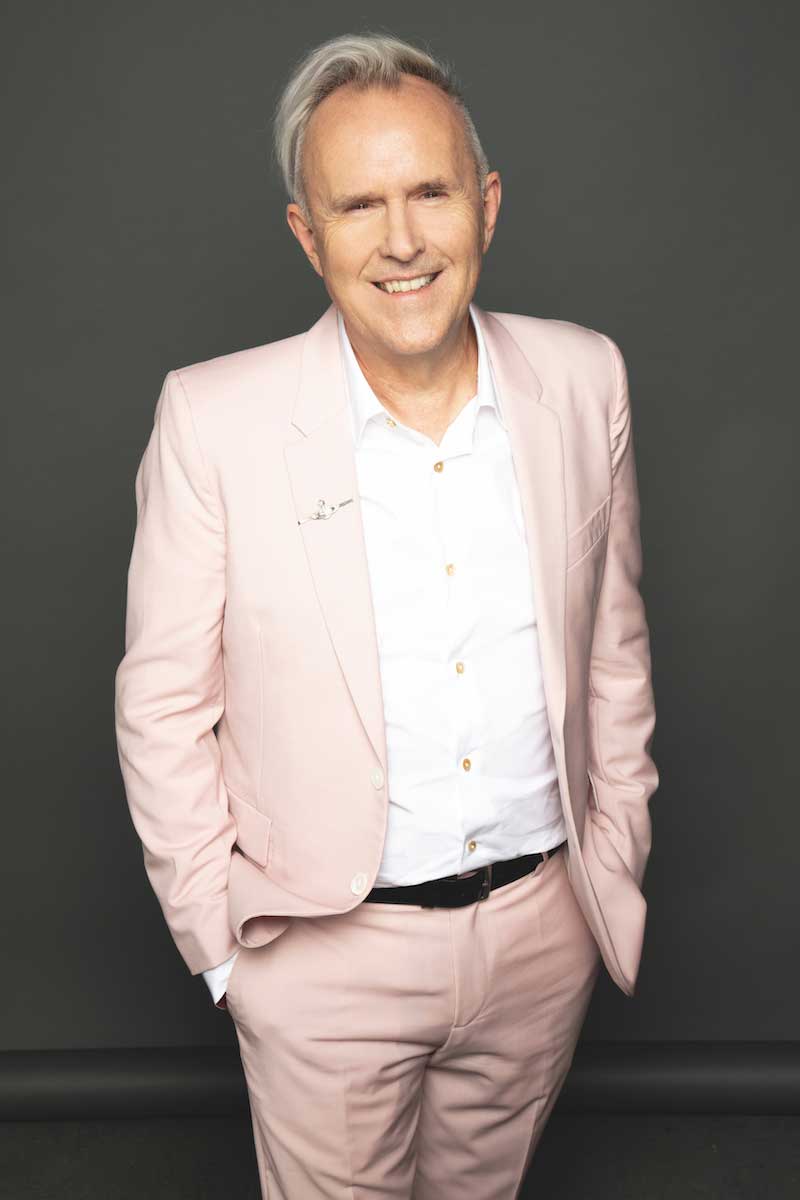 You're also joined by Midge Ure, who's opening the tour. Your paths have crossed many times over the years. Is it fun hooking up with him again?
Yes, we're touring with my good friend Midge, all travelling on the bus together. We've been friends for many years. I mean, I have very few friends from the music industry specifically, but Midge has always been one.
We live near each other, so he's been over to the house, and we've got together with our families so, you know, it's good fun to be on the road together.
What's all this we hear about playing Do They Know It's Christmas in the height of summer?
Haha, yes, well… it's a special moment to share with Midge and the fans. Obviously, there's the whole Live Aid association, and the fans kind of see beyond the seasonal references to get to wider sentiment of the song.
Are you and Midge cooking up any plans to write some music together during those long journeys between shows?
We haven't actually talked about it specifically, but I'm sure we will… of course, he has played on my records.
Your new album speaks of finding common ground and the need to break down the barriers amid glowing polarisation. (Howard has said: "We have to talk and thrash things out in order to communicate that at the most profound level.") Though the album title had been mooted for a while, this notion has become even more prescient in the post-lockdown world… 
Absolutely. That optimism has always been a key part of my music and the need to come together and work things out. That's so important right now, more so than ever really.
Celebrate It Together was apparently your attempt to create the most optimistic song you've ever written. We think you've hit the brief there. It's positively stuffed with earworms. It sounds like you've been having a lot of fun with the synths on this new album.
I've always been really inspired by George Michael's writing, in how he would just sit on a groove, but then load it with all these riffs and catchy hooks. So Celebrate… takes something from that.
Because of lockdown, it's been just me on my own in the studio with the synths, so by nature it's even more electronic. But, yes, I've had lots of fun playing with vintage synthesizers and then some brand new synths and software, too, so it's a real combination of these things.
That said, my guitarist Robin Boult sent me samples of his guitar playing, which I've been incorporating into the mix, too.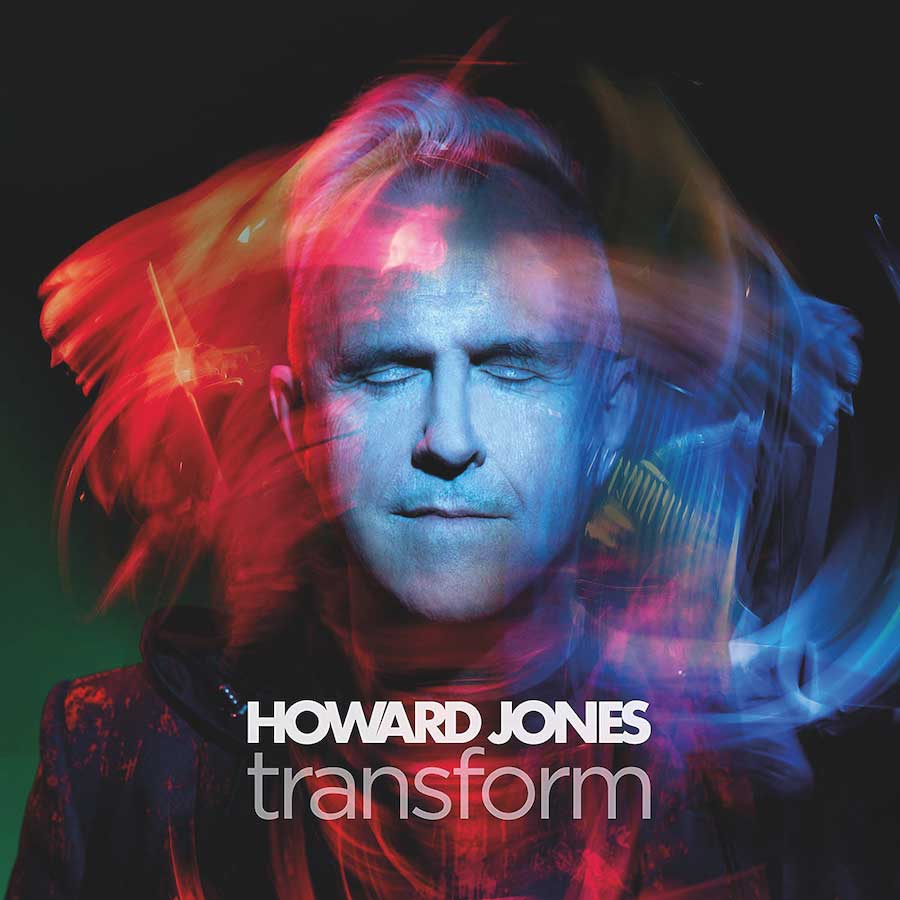 Following the success of Transform, have you been working with hip US producer BT again?
Yes. I've worked with BT on a couple of tracks on the new LP. Celebrate It Together began from a genesis of something from BT. And then Be The Hero is a more 50/50 collaboration. Actually, I'll be meeting up with him when we play Washington, so I'm going to try to talk him into doing a remix or a new version of those tracks.
What inspires you to keep writing music?
I don't have to keep making albums but, you know, it's what I do and what I know. But although I love creating music, obviously doing an album is still a commitment of time and you have to physically see that process through to completion. It takes me a long time to make an album.
So, really, I committed to doing the four studio albums in 10 years, so that I would have to fulfil the commitment. You know, I told everybody I was going to do it, so now I have to!
Indeed, Dialogue is the third of four proposed electronic releases, preceded by 2015's Engage  and Transform four years later. What can you tell us about the final instalment, Global Citizen?
Well, it'll be electronic again. I've enjoyed returning to that over the last few years, and it clearly connects with the fans, too. It's still early days, I have a couple of ideas let over from Dialogue.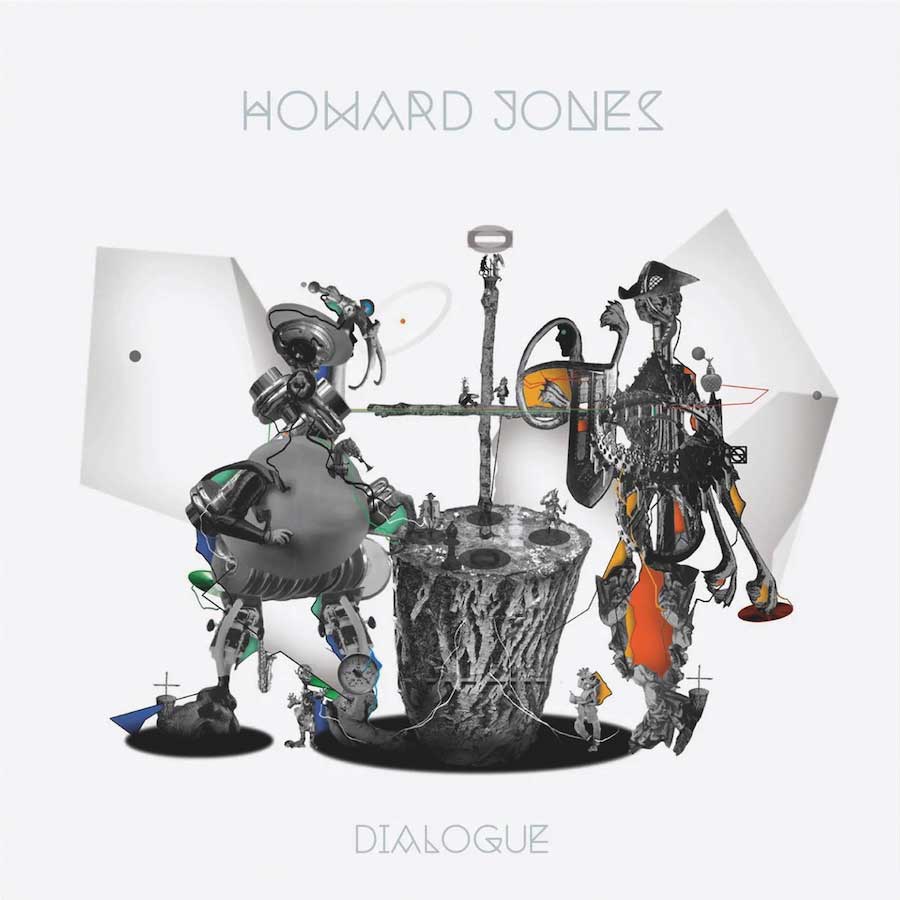 It looks like you'll be tied up for a few years then. What's next after that?
There are some other projects in the works. I'm loving doing all the electronic stuff and delving into the synths, but I get that urge to explore the other more acoustic side to my songwriting, too. I'm working on a new instrumental, piano-based project, hopefully to come out next year.
I've got a new Steinway Spirio that can record what you play and then play it back – there are some amazing things that you would never be able to perform live that can be programmed in and played back. So, I've been waiting for that. We're putting together sheet music, too, so that people will be able to play along.
Transform was a big hit with the fans. With your recent catalogue being very consciously electronic, how do you reimagine the songs for the acoustic trio?
That's a good question because there's only one song from the new record that I think will definitely work with the acoustic trio [laughs], which is Formed By The Stars. So that will be interesting. But sometimes there's one that you never think will translate to piano, then you get a whole different perspective on it.
Formed By The Stars has an almost menacing quality to it in the groove and mood…
Um, well that's not what I was going for… but it's interesting the different interpretations that people take from a track.
Perhaps, 'atmospheric' was more the word… You've got quite the back catalogue. How do you choose which songs to play live in the setlist?
We don't want to overload the fans with new material that they're not familiar with, so we're just playing a couple of the new tracks, which are Celebrate It Together and Who You Really Want To Be. We're also rehearsing Be The Hero, but we haven't got the arrangement down for that one yet.
But, you have to remember why you're there in the first place and why people are coming out to watch you. I read an interview with Paul McCartney recently saying how you've got to play what the fans want, you know, how he would be disappointed if he went to see his favourite band and they didn't play the hits. And it's true!
So, you've got to give people what they want. But we find new ways of playing the old songs that keeps it exciting and interesting for us as musicians, too. We play about with the instrumentation and arrangements, the beats become more contemporary, to bring things up to date.
Is there anywhere you haven't been yet that you'd like to play?
I don't know really, I've been playing over here in the US since 1984 or so, so I've probably seen more of America than most Americans! L.A., San Francisco… The US has always been particularly receptive – more so than the UK and Europe.
Salt Lake City is great, it's almost like a second home. Some places obviously take to what you do more than others, but they were always particularly receptive in Salt Lake City right from the start. We have just sold out a 3,000-capacity venue there, and that's for several tours in a row.
Then, after the US, we'll be back in the UK and Europe later in the year, so we look forward to the home audiences, too.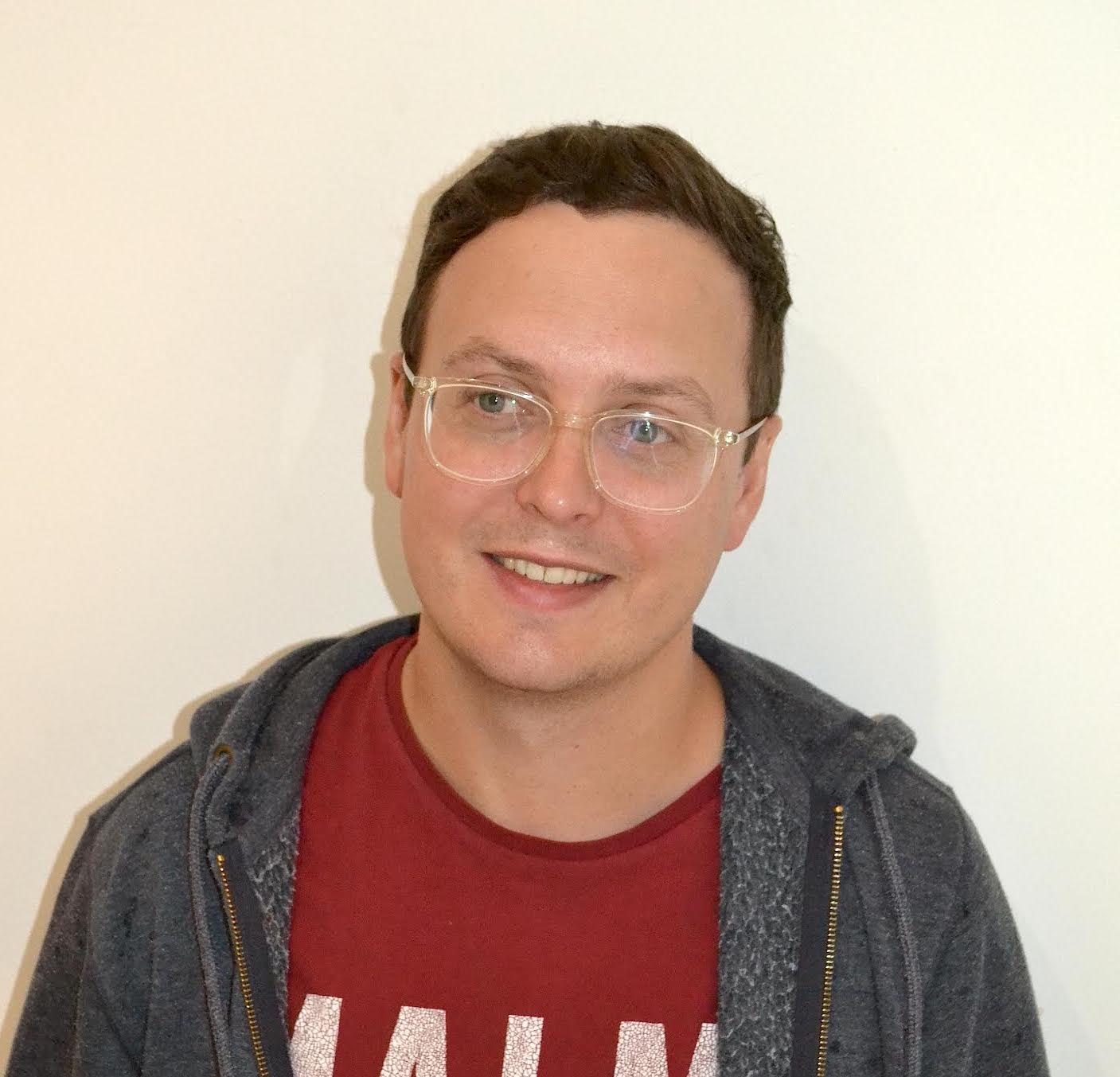 Felix Rowe
Felix has extensively toured the US, performed with a Chili Pepper, barbequed with a Blues Brother and shared a Mars bar with George Martin. He has written for publications including Classic Pop, Vintage Rock, Long Live Vinyl, Clash, Louder, DIY, and Record Collector.