Midge Ure interview: This means everything to me
By John Earls | August 1, 2022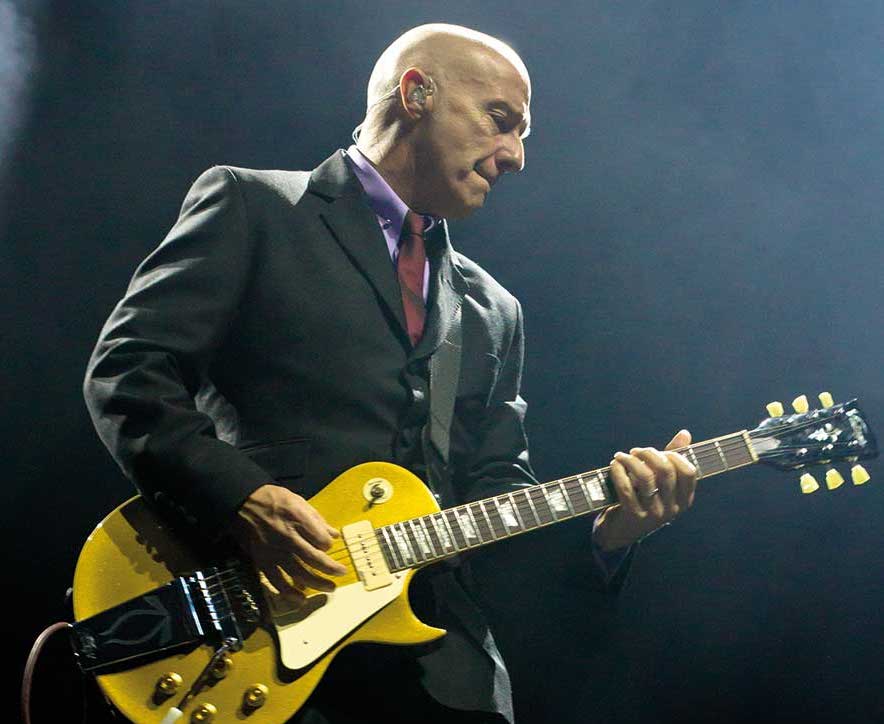 In 2018, as Midge Ure hit 65, we talked to the sometime Ultravox frontman…
Asked which song casts a shadow over Midge Ure's life, most people would probably guess at Ultravox's Vienna – the all-time runner-up single which lost out on No.1 to Joe Dolce's Shaddap You Face – or Do They Know It's Christmas?, the best-selling single of all time in Britain, which Midge co-wrote with Bob Geldof: he's told Classic Pop before how the time spent working on Band Aid and Live Aid lost Ultravox crucial momentum and helped contribute to their demise.
Instead, Midge is frustrated at the effect that his brief spell in proto-boyband Slik has on his career, 42 years after the bubblegum popsters spent a week at No.1 with Forever And Ever. Midge is a calm and thoughtful interviewee, generally good-humoured about his status in the music industry. But whenever he mentions Slik, he gets just a little twitchy.
"With first the Rich Kids and then Visage, the media held it against me that I was 'that guy from Slik'," he sighs. "I felt this weight lugging around with me that was never going to go. There aren't many artists who started out in the world I did who were allowed to grow up and do anything worthy: Gary Barlow, Robbie Williams, George Michael. All these years later, I still feel sometimes the respect given to me is begrudging, because of this one hit from 1976."
Although few people under 50 remembers Forever And Ever, Midge seethes about one Radio 2 DJ – almost certainly Chris Evans – who plays the hit whenever Midge guests on his show. "He does it as a put-down and you think, 'What's the point? Why do that?' Once you're tarred with that brush, it's very difficult to walk away from it, and the only thing that helps is the passage of time. 
"For a long time, George Michael was pigeonholed as the guy in the hotpants dancing by the side of the pool in Club Tropicana. George was at the top for the majority of his career, whereas mine has had many dips and dives, but it's the same emotional kick: you feel like the underdog, a second-class citizen." He laughs ruefully. "Maybe it's the Scot in me talking."
Breath and taxes
Midge has driven more-or-less constantly forwards, but he admits that professionally, he's only recently fully recovered from the fallout of alcoholism. He's been sober since 2005, having curtailed a decade of heavy drinking exacerbated by a combination of the failure of his 1996 album Breathe and a six-figure tax bill.
Although Ultravox unexpectedly reformed 10 years ago, Midge is horrified he's only released one solo album of new songs – 2014's acclaimed Fragile – since Move Me in 2000. "14 years is a ridiculous amount of time not to put new material out," he says.
"But I wasn't in the right place to do it. I went through all the shit with alcohol, I lost my way and it turned into a complete nightmare… I was ecstatic with Fragile, because 10 years before, I didn't think I'd be able to come up with anything. I was lost, and I didn't really want to do anything. What I went through was fantastic subject matter for songs, but it was less good for my career timeline."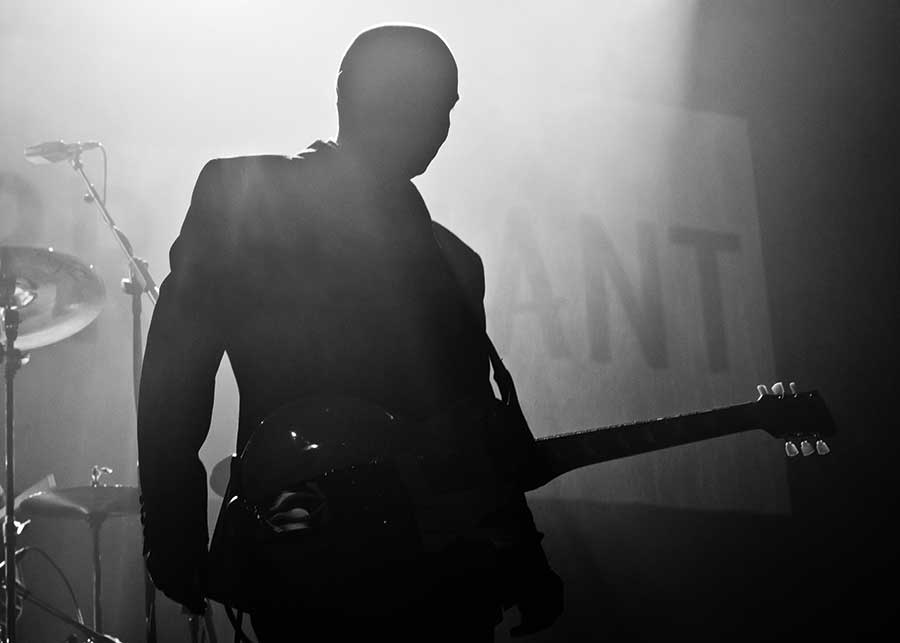 The prog-tinged Fragile had some of Midge's career-best reviews and was followed by 2017's Orchestrated, orchestral reworkings of some of his classics. "It took 18 months to get the Orchestrated arrangements right, and that was time nicked from new material," laughs Midge.
"Every time I'm not on tour, I'm in the studio at the bottom of my garden, twiddling knobs and making noises. I'm determined not to let it be 14 years again. I don't know what the subject matter will be or how it'll sound until I'm finished, though. Fragile took such a long, long time that I'm surprised it's so coherent."
The only thing certain about Midge's next record is that it won't be with Ultravox. Well, almost certainly not. Midge sounds as unsure as any fan when asked about the status of the band, on hiatus since 2014 with multi-instrumentalist Billy Currie announcing his departure last year.
"I don't know where Ultravox stands and there's no talk of doing anything in the future," he says. Making 2012 comeback album Brilliant was a surprise for the band, with the idea of doing a new record a huge step on from reuniting in 2009 simply for a tour.
"Ultravox only works now in little snippets," he explains. "We did something we're very proud of with Brilliant, and it's left the door open when it was firmly locked. The idea of Ultravox doing a new album every two years or a hits tour every two years is abhorrent.

But if a film soundtrack or a theatre piece, something different, came along and sparked our imaginations, then why wouldn't we do that? We've proved we still have a spark between the four of us." He sees bassist Chris Cross occasionally "to muck about with technology", but hasn't spoken much to Currie or LA-based drummer Warren Cann.
The synth wars
Barring that reunion, Midge has been solo since he left Ultravox 30 years ago. But he's one of music's great collaborators, having worked with everyone from Alice Cooper to Kate Bush and speaks fondly of hanging out with Paul Young on their joint US tour this summer.
He's also recently played two shows with Rich Kids, the punks he formed after Slik with Glen Matlock following the bassist's departure from the Sex Pistols. The band initially reformed to raise money for terminally ill guitarist Steve New, playing again after his passing with Gary Kemp on guitar. 
"It was great leaving it the way we did," muses Midge. "Being called the Rich Kids when we're now in our 60s makes it difficult for an audience to swallow, and singing about the Anti-Nazi League at this late stage might not go down particularly well. But the shows were great, everything Rich Kids shows should be: mad, under-rehearsed, powerful, slightly out of tune and exciting."
He notes another reason not to play further Rich Kids shows: "Technology broke us up in the first place, when I bought a synthesiser, which Glen and Steve absolutely hated. Would I be going against everything I stood for back then?"
That Midge still has strong feelings about the synth wars 40 years on is testament to the passion that burns for the music he made with Visage and Ultravox after the Rich Kids split. Midge and Rich Kids drummer Rusty Egan formed Visage as a studio-based project, intending them to be a collective for like-minded musicians to drop by rather than a regular band.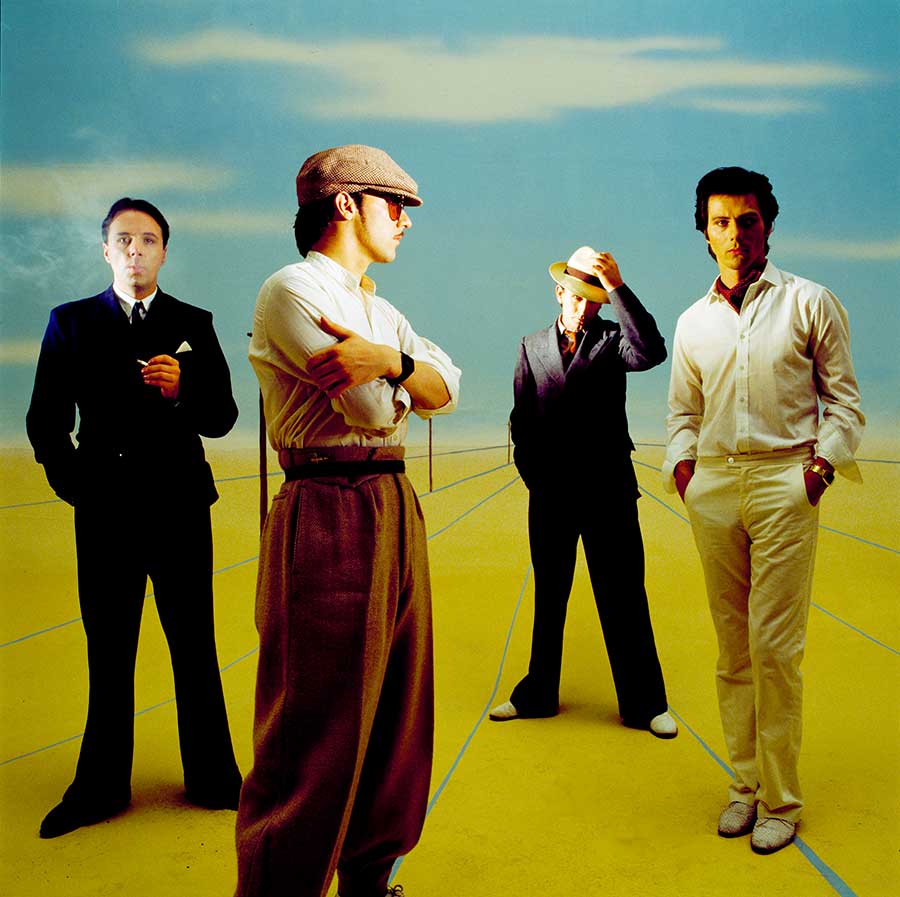 First to heed the call were Billy Currie, Magazine trio Barry Adamson, John McGeoch and Dave Formula, and New Romantic face Steve Strange. "I was still carrying the dregs of Slik on my shoulders," Midge explains. "But being accepted by guys like that felt like the invisible wall between me and any form of musical creativity had just disappeared.
"They didn't care what Slik had been. Slik were always in teen magazines like Jackie and I don't think Barry Adamson read those. If you get guys together like that Visage line-up, something interesting is always going to happen."
Ultravox had split following three commercially ho-hum albums, but during the sessions for Visage's self-titled debut LP, Currie persuaded Ultravox fan   Midge to revive the band, with Midge singing in place of the newly solo John Foxx. Both Visage and Ultravox – who had been dropped by Island – were skint. To earn some cash, Midge played keyboards with Thin Lizzy, who shared management with Ultravox.
It meant that, in 1979, Midge was in three bands at once. So was Currie, who went on tour with Tubeway Army. "Only the naivety of youth let us get away with that," shrugs Midge. "If you'd read the synopsis of what was going on first, you'd never have done it. You have to be very green and very, very keen to see beyond how much of a hindrance everything was, in order to be inspired by working with all these great musicians. By being guns for hire, me and Billy were able to reboot Ultravox."
Recurring theme
Although he was never officially in Thin Lizzy, Midge stayed friends with Phil Lynott, co-writing Yellow Pearl for the singer's debut solo album Solo In Soho in 1980. It led to an approach from Top Of The Pops producer Michael Hurll for Lynott to write a new theme for the show "a bit like Yellow Pearl". Lynott suggested he simply get Midge to remix Yellow Pearl instead, which became Top Of The Pops' theme for five years from 1981.
"I'm sure we acted casually at the time and went: 'Oh aye, that's nice'," smiles Midge. "But inside, your teenage self is screaming 'Waaaay! We've got Top Of The Pops!' They used a Led Zeppelin soundalike as the theme when I watched it as a kid, and now me and Phil were the new Led Zeppelin. It was a massive moment."
By then, two albums in, Visage were on the verge of imploding. "Visage was never meant to be more than being in the studio to make electronic dance-pop. Instead, it became a circus. Success breeds leeches, who whisper in people's ear: 'You don't need him' and 'You should be in movies'. I thought, 'I don't need any of this stuff' and walked away."
Focusing solely on Ultravox, Midge's first album with the band was Vienna, whose title track was the fifth best-selling single of 1981, despite Joe Dolce. A 2012 Radio 2 poll voted it the best song ever to reach No.2. "Nobody saw Vienna as a great song until it was a hit," says Midge. "Once it was a hit, everyone went: 'Of course it was always going to be huge.' No it wasn't! It was a fluke."
Midge is proud that such an offbeat song was so massive, and it gave Ultravox power over their record label whenever the band suggested other leftfield single choices. "Once people were given the opportunity to hear Vienna and this long, meandering song became a success, you're allowed to say: 'Lament should be a single' when the record company is suggesting White China would be easier to sell. All we did in Ultravox was come up with interesting pieces of music. It's someone else's job to sell it to the public. And surely that's what makes a success – the best piece of music, not the most easily accessible."
Days of Ure
Although proud to have been at the vanguard of synth-rock, Midge feels Ultravox's reputation as, in his words, "The guys behind all the synthesisers" is too simplistic, emphasising: "It wasn't about using technology, it was about striving to make interesting music. Someone asked me recently about why there were no guitars on the Vienna album, and you think, 'Really? Have you listened to it?' There's guitars all over that album, but we happened to use a variety of instrumentation."
That carried on until 1986's final album U-Vox, their first since Midge had been involved in first Band Aid and then Live Aid. "That took me away from the band for a long time," he recalls.

"When I got back and listened to what the other guys had been doing while I'd been away, I was hugely underwhelmed. The best bands need all four elements there, and without any one of them you become like a table with a leg removed."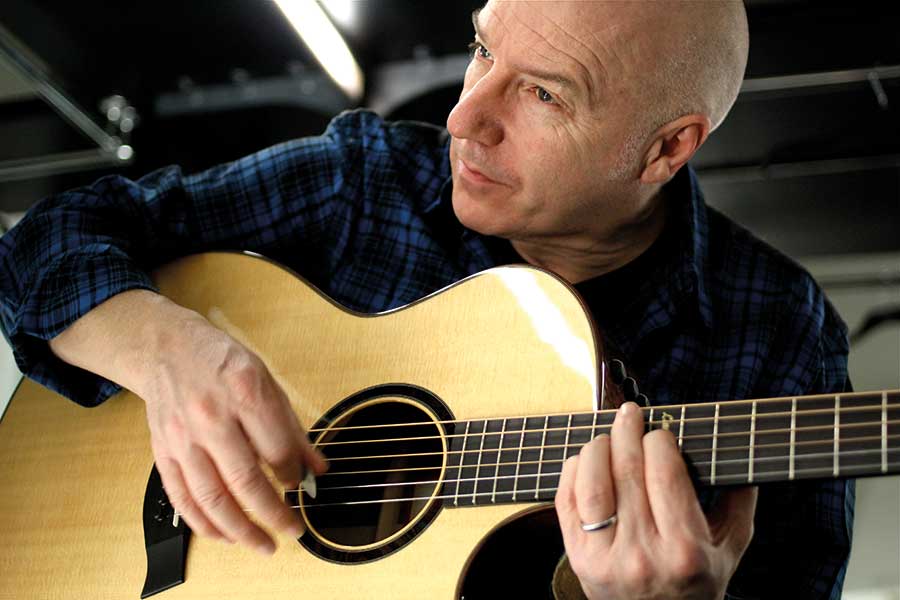 It wasn't just Midge who had been missing, however – Warren Cann had been sacked for wanting Ultravox to go further into electronics. "That just shows you how much of a mess we were," admits Midge. "By removing one of the band's key elements, we thought we'd be stronger somehow. It was all just bizarre.
"Maybe we should have just ridden that weird U-Vox period out, as it was back in the days when record companies gave you the luxury of having one dud album. But what Brilliant showed us years later is how the four of us work as a unit. We used more-modern equipment, we hadn't made a record in 25 years – and yet it still sounded eerily just like Ultravox. [We] should have moved into soundtracks, like Tangerine Dream did. But we were only ever offered one soundtrack, and that was for a sci-fi porn movie."
Before U-Vox, Midge had already tested his solo career, making The Gift. Its lead single If I Was reached No.1, but the album peaked at No.2. "I was more gutted The Gift didn't get to No.1 than Vienna," Midge admits. 
Although determined that making interesting music should be an artist's sole concern, Midge believes he initially strayed too far from pop in his solo career. "I got too serious and po-faced about subjects," he suggests. "I became too anti the idea of a three-minute pop song, until I became something I wasn't. I made mistake after mistake, until I realised it was no longer mistakes, but that I was back doing the music I should be doing. And by then, I didn't have the same audience Ultravox has."
It's this level of honesty and insight that audiences can expect on Midge's next headline solo tour. As its title suggests, Songs, Questions And Answers will see Midge take questions from the audiences, as well as requests for any song from his career. "That kind of unrehearsed, loose performance is the antithesis of what people usually see these days," he enthuses. "It'll be raw, rough and ready. I really like the cheeky crowds, the ones who ask: 'Hey, Midge, what happened to Mary and Mungo?' 
"Going through my catalogue to prepare for such a tour is the only time I listen to my own stuff. Sometimes I find old songs that really stand up and I'll think, 'How did I possibly write that when I was only 25?' And there are other songs where you just go, 'Man, that's so disappointing.'"
It'll be Midge's first tour since he became a pensioner, having turned 65 in October. Did it feel like a milestone? "When you're young, you look down the telescope of life the wrong way, as everything looks ridiculously far away. But when you get to this age, you look down that telescope and the past is so close to you that it's frightening.
"But that cliché of 'Inside I'm only 25' is sadly true! The body lets you down in various ways, but the spirit is still of the same guy who travelled down from Glasgow to join the Rich Kids in 1977. In that respect, nothing has changed." 
All photos, unless otherwise credited, by Andy Siddens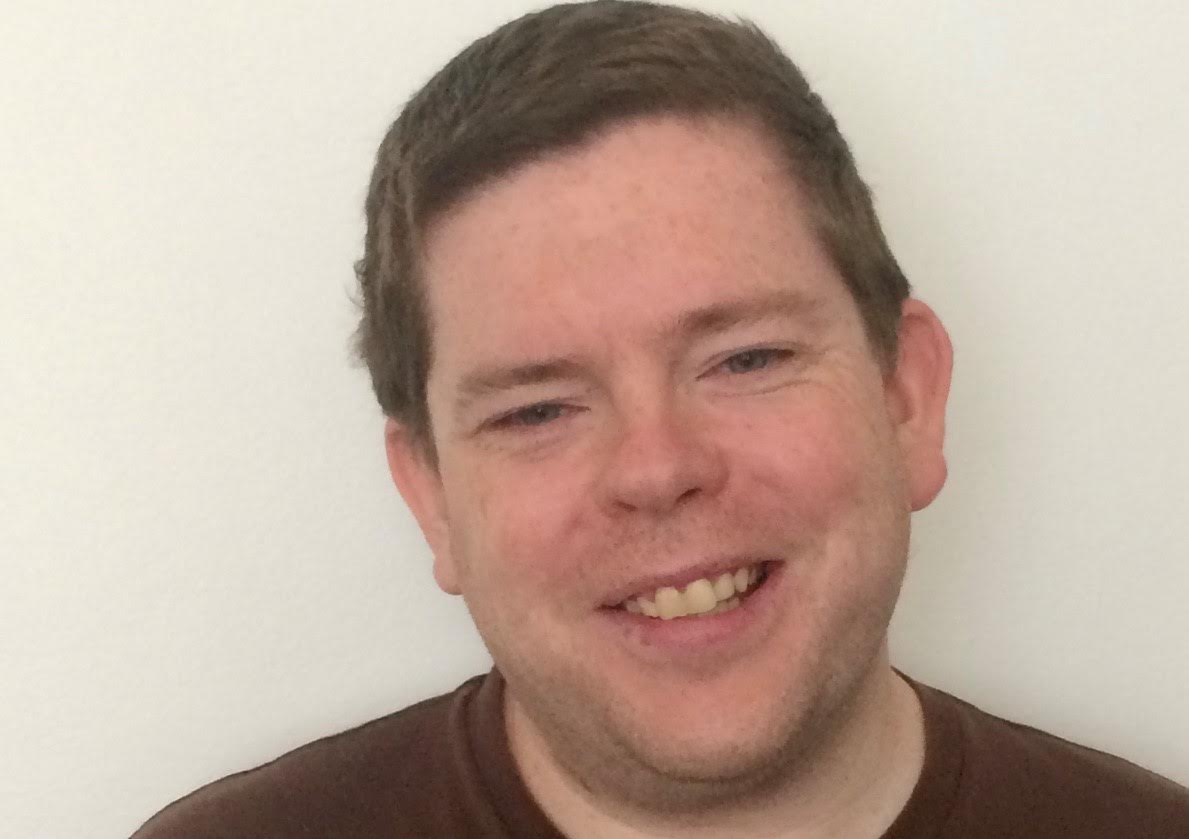 John Earls
Writing for Classic Pop since our first issue, John has been to Adam Ant's house, sworn at by Bob Geldof, touched Johnny Marr's favourite guitar, interviewed Richard Coles on his vicarage bed and serenaded with Last Christmas by Shirlie Kemp. John first specialised in writing about music as editor of Teletext's Planet Sound music column from 2000-09 and now writes about pop for a range of magazines and national newspapers. A Luton Town fan, John also writes about football. His bucket list interviews for the magazine are Grace Jones, Kylie, Siouxsie Sioux and Andrew Ridgeley.