Top 20 synth-pop deep cuts
By Classic Pop | November 22, 2022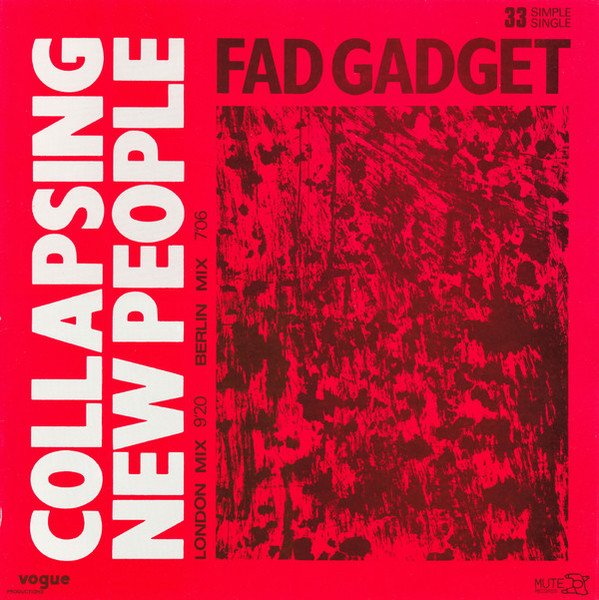 Cue up your music transmitter of choice and get ready to leave the charts far behind as we embark upon a journey through the wilder, stranger and – yes! – more rewarding regions of the genre we hold so dear, with stop-offs in such locations as Chicago, New York, Hanover, Glasgow, Ghent, Florence, Tokyo, Sheffield and Chelmsford… 
In our Top 40 synth-pop songs feature we highlighted some of the choicest records that synth-pop has to offer, from its rudimentary early stirrings through to its tech-happy mainstream pinnacle.
For this follow-up we've decided to dig a little deeper in to the record bag to spotlight some of the lesser-spun magic that has dipped below the radar for one reason or other, but deserves the right to be cherished by all fans of synth-pop.
What follows is intended as a snapshot of what's available, a playlist that draws together the proto-synth-pop sounds of electronic experimentation that first lit up the world's circuitboards, stunning underground sounds known only to those in the know, as well as some decidedly oddball treasures – and one or two should've-been hits.
Prospecting the synth-pop periphery throws up an almost unending wealth of incredible music, from off-kilter pioneers and high strangeness to breezy machine-made pop and commercially-minded lost masterpieces – obviously (and thankfully) far too much to fit into a 20-song countdown.
Assembled to be played in this order, here's our personal score of unsung favourites. Get in touch and tell us which cult classics float your boat.
20. Psyche – Unveiling The Secret

New Rose (1986)
Brothers Darrin and Stephen Huss appeared from a shady corner of Vancouver in the early 80s as darkwave synth duo Psyche, with their early arthouse performances characterised by Darrin lurking on stage fully starkers with only shaving cream to preserve his modesty. Debut 45 Thundershowers (In Ivory Towers) was a pulsing, restless affair, indicative of their caliginous debut LP Insomnia Theatre, while the title track to follow-up Unveiling The Secret built on those dark materials. By the late 80s and third album Mystery Hotel, they had gone full-on synth-pop: check out the Soft Cell-esque dream-pop vista, Eternal.
19. Ministry

– E

veryday (Is Halloween)

Wax Trax (1985)
Before they mutated to front the industrial (music) revolution, impressively-haired frontman Al Jourgensen's band Ministry sat amongst the new wavers with the sort of outsider-synth records that helped define the early movement, from 1981's excellent I'm Falling and on. On first listen Everyday… is all spooky imagery conjured up over one monstrously intense bassline, but between the lines you'll find stinging satire that turned the 'Halloween' taunts on their head, in a time when ostentatious, often black, outfits led to abuse in the street. Released on Wax Trax!, this went from B-side to paean for the disaffected.
18. Robert Görl

–

Darling Don't Leave Me

Mute (1984)
Longtime DAF drummer Robert Görl elicits cult hero status in synth-pop circles thanks to his classic debut single Mit Dir, no doubt one of the reasons Eurythmics' Annie Lennox was chuffed to join him in Surrey's Jacob's Studios to sing on his debut solo album Night Full Of Tension (yet another pioneering record to be outed by Daniel Miller's Mute Records). Görl had provided rhythm for Eurythmics' 1981 LP In The Garden, and Lennox returned the favour on this single, a classy and passionate duet from the album. The track resurfaced recently on the soundtrack for cult Netflix sci-fi Stranger Things.
17. Robert Rental – Double Heart

Mute (1980)
Thomas Leer's bestie and collaborator was part of the vanguard of DIY electronica in the late 70s, yet was fated to be left in the shadows of music history. After the discomforting bedsit tapestry of 1978's Paralysis came some elemental recordings "generated by refrigerators and other domestic appliances" in a Battersea apartment with hippie confidante Leer (The Bridge, 1979), then a one-sided vinyl trip to buzzing electronic oblivion, cut live with Daniel Miller (Live at West Runton Pavilion, 1980). A self-released cassette of lo-fi noir instrumentals, Mental Detentions, followed, and Double Heart (featuring Robert Görl) closed his account. One of the first releases on Mute, this is uncut synth existentialism.
16. Cetu Javu – Have In Mind

Double Groove/ZYX (1988)
Formed in 1984 in Hanover, Germany and active through to the mid-90s, synth-pop foursome Cetu Javu remained pretty much under the radar aside from landing a support slot with Erasure and scoring a big hit in Spain in 1990 with A Dónde (lead singer Javier Revilla Diez was Spanish). Their second single Situations from 1988 is well worth a listen; it was a dance hit of sorts, but for us Have In Mind wins out with its purer pop machinations making it popular in the club scene of the time. Both can be found on the 1990 album Southern Lands, conceived at Berlin's infamous Hansa Studios. The group produced one more LP, Where Is Where, released on Blanco Y Negro. 
15. Ann Steel – My Time

Durium Marche Estere (1979)
Name-dropped by all of synth-pop's cool kids from Gallic indie gods Stereolab to Baltimore's Animal Collective, Italian classical-meets-electronic composer Roberto Cacciapaglia's The Ann Steel Album, made with the Michigan-born vocalist, is a thing of kooky, experimental beauty. It arrived with little fanfare in 1979, early in synth-pop's evolution, evoking a futuristic world of billboards as life compasses, do-it-yourself cybernetics and digital love, with neon-lit ads providing the glamour… a truly unique listening experience. There's plenty to love here, not least the robotic inner-city poem Sparkling World, and this oddball confection, the sole single, as delightful as it is disorientating. My Time is a truly eccentric record brimming with out-there questions, cleverly posed through a synth-happy facade.
14. Riechmann

– W

underbar

Sky (1978)
Wolfgang Riechmann's story is an tragic tale of murder and lost potential. Indeed, had events not played out the way they did one summer night in 1978, he may well have been mentioned amongst the greats. Part of the revered Düsseldorf scene of the late 70s, Wolfgang had been in the Spirits Of Sound with two musical giants, namely Michael Rother (Neu!) and Wolfgang Flür (Kraftwerk). His prowess with electronic apparatus is evident on Wunderbar, the silky title track to his solo album, giving a nod to both the Düsseldorf scene and the ambient 'Berlin School'. Just prior to release, Riechmann was murdered by a drunk in a random knife attack in Dusseldorf's Altstadt. The album was re-released on Bureau B in 2018.
13. Victrola – Maritime Tatami

Electric Eye (1983)
With a gloomy monotone vocal atop swirling darkwave electronica, this is an astounding example of what lurks beneath for the intrepid synth-pop adventurer. Hailing from the fertile shores of Italy, the duo of Antonio Cuscinà and Carlo Smeriglio were deeply immersed in the creative hub emanating from Florence in the early 80s. While this 12", out on producer-turned-journalist Claudio Sorge's label, was their sole contribution to the compendium, its exquisite manipulation of Roland's classic synths – TR606, TR303 and Juno 6 – makes for a machine-made, yet truly emotive, masterpiece.
12. Kuruki – Such A Liar

Money (1981)
Comprising Belgian synthesists Gerry D'Haeyer and Alain Bureau (aka Sally Joy), Kuruki's only real nod of recognition arrived via their bright(ish) pop debut 45 Crocodile Tears, a tune which found its way onto several compilations, but we prefer this minimal-wave delicacy from 1981, another track upheld solely within the realms of the collectors. Kuruki's entire catalogue is made up of just a handful of hard-won EPs and singles, and one album (1984's TV Scape), but a 2009 reissue of said album and Music Mania Reprise's 2018 Record Store Day reissue of Crocodile Tears re-ignited the interest. 
11. Pete Shelley – Telephone Operator

Genetic (1983)
Pete Shelley's success with Buzzcocks stood him in good stead for solo success, but no one expected his debut LP Sky Yen, a continuous piece of insurrectionary electronica that dispensed melody for stark oscillations. Pete's ear for melody soon re-surfaced in 1981's subversive queer-pop masterpiece Homosapien, (not-so) subtly highlighting the plight of homosexuals (it was banned by the BBC). The minor hit Telephone Operator – thumping electropop from 1983's XL1 LP – included a future-predicting program for the ZX Spectrum, with graphics and lyrics syncing with the music. Genius!
10. The Units – High Pressure Days
Self-Released/415 (1979/80)

 
They've been referred to as proto-new wave, minimal synth-punk and even anti-fashion situationist art-synth, whatever that might be. Turns out these status quo-dismantling miscreants from San Francisco are just as interesting as they sound. Named by a mental patient, prone to smashing up gear and sharing bills with all from Jello Biafra to Gary Numan, they even found time to create political arthouse film. This head-on pile-up betwixt punk attitude and heavy synthesizers from their Digital Stimulation LP features fizzing leads, bleeping glissandos and a bouncing groove to ramp up the heartbeat. Ooof.
9. Cabaret Voltaire – Sensoria

Some Bizzare/Virgin (1984)
1979's scuzzy homemade-industrial 45 Nag, Nag, Nag suitably warped our minds, but we feel the later, lighter charms of Sensoria are a better fit for this list. The much-lauded Sheffield trio assembled their musical machinery, cleverly manipulating reel-to-reel tape to become heroes of the first wave of experimental UK electronica. By 1982 the Cabs were a duo, and more commercial territory beckoned. In fact, both singles from 1984's ear-friendly Micro-Phonies should be in your collection: the stuttering grooves of James Brown and this sample-happy mix-up are top of the Classic Pop pile.
8. Intelligence Dept – Sleeping City

'A White Chance' compilation,
White Studio Recording (1984)
Elysian arpeggios provide the bedding, an atmospheric sax deposits its haunting line, and then it all kicks off in the coolest of manners – a foil to some far-off, futuristic love story. No surprise that this foursome hailed from Italy; the song bears many hallmarks of quality Italo but it also nabs the best bits from minimal darkwave, funk and pop, emerging as an archetype of 80s fusion electronica, blissful and compelling. Their output was meagre, but 1984's 5-track demo Sleeping City and later EP The Big Trouble offer plenty for synth-pop converts.
7. Yello – Bostich
S
tiff (1981)
Yello wound into the world's subconscious thanks to the abundant use of their 1985 single Oh Yeah in countless films, not least as soundtrack to the infamous Ferrari scene in Ferris Bueller's Day Off – plus, of course, their enduring UK Top 10 single The Race, released a few years later. Fewer, though, will have heard Bostich, a wonderfully manic piece of Swiss engineering unleashed as the third single from their 1980 LP Solid Pleasure, created while third member Carlos Perón was still in the line-up. Find more lesser-spun greatness in 1979's truly magnificent, yet utterly bonkers, debut single I.T. Splash – one more gem for the collection.
6. Thomas Leer – International

Arista (1984)
Scot synthesist Thomas Leer is another shining light from synth subterrania, and this unique and slightly unsettling dispatch from 1978 helped secure that notoriety. Although his self-financed debut Private Plane was only pressed in scant numbers, it piqued much interest, securing NME's then-venerated 'Single Of The Week' on release. A year later he'd inked a deal with Throbbing Gristle's Industrial Records together with fellow Port Glasgow resident Robert Rental and they were soon London-bound to cut The Bridge, a capstone album in the early Brit movement. By '81, he'd dropped two highly-regarded EPs and a major label debut, featuring the smooth vibes of International, recorded at John Foxx's oh-so-hip Garden studio. 
5. Q Lazzarus – Goodbye Horses

All Nations (1991)
Once a New York City taxi driver, Q Lazzarus was randomly 'discovered' by director Jonathan Demme, who heard her demo being played in her cab. Demme featured Goodbye Horses on both Married To The Mob and – perhaps more famously – to augment the iconic Buffalo Bill mirror scene in Silence Of The Lambs. As slanted as it is enchanting, Q's compelling contralto may have missed the charts, but the track has since appeared in a Gucci ad campaign and has been reworked by everyone from Bloc Party's Kele Okereke to MGMT. She apparently dropped off the face of the Earth in the 90s but recently (briefly) re-surfaced on Twitter to fill us all in: she now happily drives buses in Staten Island. Find a vinyl copy, and you're quids in; originals are pretty hard to come by.
4. Fad Gadget – Collapsing New People
Mute (1984)

 
Blitz Club DJ, Visage member and general tastemaker Rusty Egan was a fan of Frank Tovey, aka Fad Gadget. Tovey was Daniel Miller's first signing to Mute, and his band was obviously on high rotation in Depeche Mode's tour bus, amongst others involved in the commercial repurposing of the UK's early pioneers. It was during the 1984 Hansa Studio sessions in Berlin for album Gag that Tovey met German industrial legends Einstürzende Neubauten, and the group's Blixa Bargeld claims they appear on Collapsing New People, although only credited as guests on the B-side, Spoil the Child. Seems to ring true, though: Tovey named this, the album's first single, after the translation of their name,'Collapsing New Buildings', in fitting tribute.
3. Telex

–

Pakmoväst

Vogue (1979)
Flip over 1979's legendary single  Moskow Diskow for three-and-a-half-minutes of towering techno-pop magnificence from the Belgian innovators. The sound of Telex was part of the first shipment of European electronica to hit these shores, along with Kraftwerk, Giorgio Moroder, Space and so on, but they added a poppier element that was largely absent from their counterpart's records. They also brought more of a sense of humour than the dour-faced krautrockers, often disguising their identities and even entering the Eurovision contest with a self-ambushing pastiche that they hoped would secure them last position (they missed by one). There is plenty to obsess over from their catalogue, but Pakmoväst covers all the bases: arpeggiated synths, vocodered vocals and a decent poke of weirdness. 
2. Chris & Cosey – October (Love Song)

Rough Trade (1983)
The first stirrings of the duo of Chris & Cosey – better known as part of industrial visionaries Throbbing Gristle – was on the LP Heartbeat , featuring the hyper, flexing electronica of Put Yourself In Los Angeles and the single This Is Me, with its haunting refrain – "Here I come/ I'm gonna get you" – sung over a pulsing synth. The pair's next offering was as perplexing as it was brilliant: the techno-pop curio October Love Song, an evocation of lost summers expressed via spoken word and fluttering ambience, and maybe one of the finest expressions of love ever committed to vinyl. The duo have collaborated with many others including Erasure, Robert Wyatt – and Eurythmics, on Sweet Surprise, a sprawling tapestry of guitar, groans and samples. Find their many musical match-ups on the album Core. 
1. Yellow Magic Orchestra – 1000 Knives
A&M (1981)

 
Synth-pop lovers less versed in its evolution may not yet understand the importance of YMO and its main man Ryuichi Sakamoto. From their Japanese lab, the threesome broke virgin ground, fashioning a debut album that not only revealed a fantastical technological world to many a green musician, but also sneaked in a surprise hit in 1978's East-meets-West masterpiece Computer Game (Firecracker). They never stopped innovating. Second album Solid State Survivor pushed yet further, selling in the millions, and their fourth set BGM (Background Music) features the first use of Roland's iconic TR-808 drum machine in the exotic electro-epic 1000 Knives, a remake of the pre-YMO Sakamoto original, itself known for its pioneering use of the Roland MC-8 Microcomposer.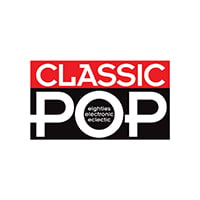 Classic Pop
Classic Pop magazine is the ultimate celebration of great pop and chart music across the decades with in-depth interviews with top artists, features, news and reviews. From pop to indie and new wave to electronic music – it's all here...