13 essential Eurythmics songs
By Classic Pop | November 16, 2021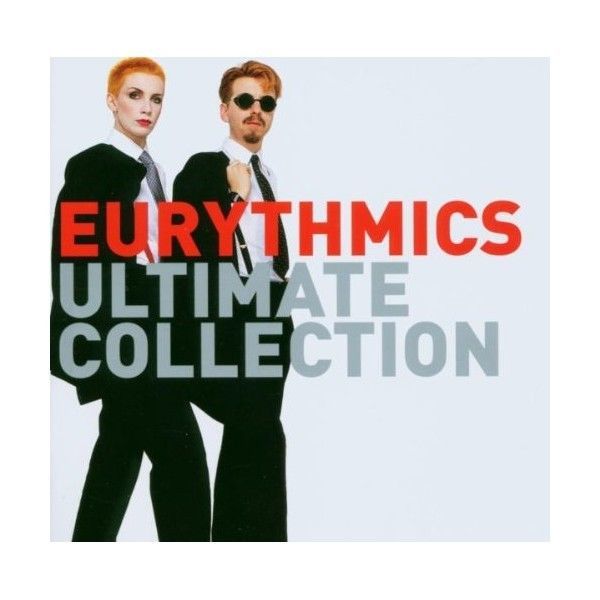 From their debut album In The Garden in 1981, Annie Lennox and Dave Stewart have been responsible for some of the most electrifying and innovative synth-pop of the 80s and 90s. Here then is our guide to the very best Eurythmics songs
13 I Saved The World Today, 1999
The first single from eighth album Peace, 1999's I Saved The World Today returned Annie Lennox and Dave Stewart to the UK chart for the first time in nearly a decade. Peaking at No.11 over here (mystifyingly it wasn't issued as a single in the States), it's a latter period classic, and was apparently so beloved of Sopranos creator David Chase that he chose it to close the episode 'The Knight in White Satin Armor' in 2000.
12 Sexcrime (Nineteen Eighty-Four), 1984
Eurythmics' history with the film Nineteen Eighty-Four is a controversial one. Their score was imposed on director Michael Radford by Virgin Films (they'd already asked David Bowie, who asked for too much money, apparently), to replace the orchestral soundtrack already composed by Dominic Muldowney. In the end, the movie was to offer up a mix of Radford's preferred orchestral score and Eurythmics' more pop-orientated music. The duo released two songs from the film – Julia and this, which would peak at No.4 in the November of 1984.
11 Right By Your Side, 1983
With its calypso beats, steel drums and marimba sounds, this second single from third album Touch was certainly a departure, more Kid Creole than anything else in their back catalogue. It still sounds recognisably Eurythmics, though.
10 17 Again, 2000
A late-period Eurythmics song that deserved better than its No.27 placing in the opening months of 2000. Softer than usual (it's easy to mistake it for an Annie Lennox solo number), it's a reflective track that finds them looking back over their career, with lyrical references to "fake celebrities", "vicious queens" and "the stupid papers and the stupid magazines" (there's even a line about "sweet dreams are made of anything that gets you in the scene").
9 Who's That Girl?, 1983
Who's That Girl? is a great song, of course, but its video is equally as memorable, featuring Annie Lennox as both a 60s-influenced nightclub singer and a male member of the audience (complete with Elvis Presley wig). It also features guest appearances by a host of pop names, including Cheryl Baker and Jay Aston of Bucks Fizz, Kiki Dee, Marilyn, Hazel O'Connor, Kate Garner of Haysi Fantayzee and all four members of Bananarama (including Stewart's future wife Siobhan Fahey and future member Jacquie O'Sullivan, who at the time was a member of the Shillelagh Sisters). 
8 Thorn In My Side, 1986
This was to be Eurythmics' final UK Top 10 single, reaching No.5 in 1986. "On Thorn In My Side Annie was channeling her anger and was so focused when she opened her mouth and delivered her cutting lyrics," Stewart explained. "It was icy cold yet burning with passion. She carried on and did the whole song in one single take." Look out for Blondie drummer Clem Burke in the video.
7 Love Is A Stranger, 1982
This lead-off single from Eurythmics' breakout album Sweet Dreams (Are Made Of This) was to be the duo's first-ever hit (first 7" Never Gonna Cry Again stiffed at No.63). In many ways, its austere vocals and warm synths make it the archetypal Eurythmics single, and its video, which showed off a multitude of looks for Annie Lennox, became the model promo.
6 It's Alright (Baby's Coming Back), 1986
A hit in the UK (No.12), but not the US (78!), It's Alright (Baby's Coming Back) was released as the fourth and final single from their 1985 album Be Yourself Tonight and won the pair an Ivor Novello award for Best Song.
5 Missionary Man, 1987
One of Annie and Dave's very best tracks, Missionary Man weirdly didn't break Top 30 in the UK. America had more sense, however, with the single hitting No.14. The fourth and last single from fifth album Revenge, it was said to be inspired by Lennox's short-lived marriage to devout Hare Krishna Radha Raman. "Obviously, there is a personal meaning in [Missionary Man] for me, because of my past history," she explained. "But I also think that there are a great deal of people in the media, in the form of politicians or religious speakers or philosophical people, people who are generally trying to have some power over other people, who I just don't trust."
4 Here Comes The Rain Again, 1984
Written on an overcast day while the duo were staying at the Mayflower Hotel in New York City, Here Comes The Rain Again has been described by Stewart as "wandering in and out of melancholy, a dark beauty that sort of is like the rose that's when it's darkest unfolding and blood red just before the garden dies."
3 Would I Lie To You, 1985
The makers of the Rob Brydon-fronted comedy show missed a trick in not making this their theme tune, but hey, that's their loss. Like Right By Your Side, this was a definite move away from their signature synth-pop sound, this time in a more old-time rhythm and blues/rock direction. Described by Dave Stewart as "Stax-type R&B and Eurythmics", it's a belter.
2 Sweet Dreams (Are Made Of This), 1983
Eurythmics' breakthrough hit remains their second highest-charting song. Written in the aftermath of The Tourists' break-up, Lennox has described the track as saying, "Look at the state of us, how can it get worse?" adding, "I was feeling very vulnerable. The song was an expression of how I felt: hopeless and nihilistic." According to Stewart, RCA had little faith in the song as a single. However, when a radio DJ in Cleveland kept playing the album track, and it generated a strong response, the label decided to release it.
1 There Must Be An Angel (Playing With My Heart), 1985
Eurythmics' only UK chart-topper was an easy No.1 for us. Released as the second single from their fifth studio album, Be Yourself Tonight, it's been covered by a number of artists including Brittany Murphy, Fantastic Plastic Machine, Leningrad Cowboys, Luciano Pavarotti, Kylie Minogue, Jessica G. Pilnäs and, most notably, German girl group No Angels, who scored a No.1 in Austria and Germany with their version in 2001. As regards the original (and the best), listen out for Stevie Wonder on harmonica, while the strings are arranged by Michael Kamen, otherwise known as the composer of film soundtracks such as Die Hard, Lethal Weapon and Licence To Kill.
Want more from Classic Pop? Try an issue for only 99p today. Click here for more details.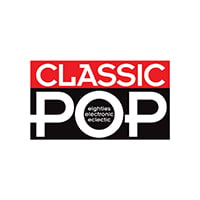 Classic Pop
Classic Pop magazine is the ultimate celebration of great pop and chart music across the decades with in-depth interviews with top artists, features, news and reviews. From pop to indie and new wave to electronic music – it's all here...