Top 20 Giorgio Moroder tracks
By Classic Pop | November 11, 2022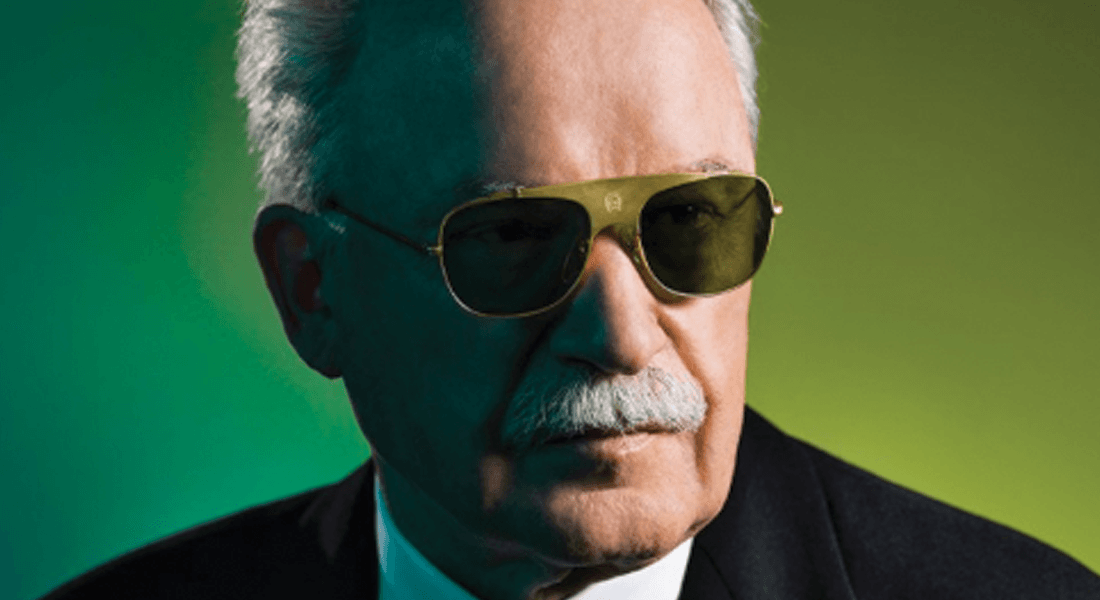 In an unparalleled career spanning over half a century, peerless producer and music maker Giorgio Moroder has been the mastermind behind some of the most dazzling moments in pop – we give the best of them a spin… By Barry Page
A multiple award-winner, Giorgio Moroder has worked with some of the biggest names in music, including Blondie, David Bowie, Cher, Janet Jackson, Chaka Khan and Freddie Mercury.
Thanks to the Italian songwriter and producer's ground-breaking collaborations with the likes of Donna Summer, The Three Degrees and Sparks, he's been described as both the godfather of disco and the founder of EDM, but his name is equally synonymous with classic movie soundtracks and scores.
In this career-spanning rundown, we pick out some of his finest and most influential work.
20.
GIORGIO –
SON OF MY FATHER (1971)
Originally a 1971 hit in Germany for collaborator Michael Holm under the title Nachts Scheint Die Sonne, bubblegum pop pioneer Giorgio Moroder released his own Moog-flavoured version, with kooky English lyrics courtesy of long-term collaborator Pete Bellotte.
It wasn't a hit, but the band Chicory Tip took a virtual facsimile to the top of the UK charts in 1972, replicating both its synth work and Schaffel beat, which was synonymous with the glam-rock era.
Nowadays, the melody is more recognisable on the terraces of English football clubs.
19.
FRIDA –
TO TURN THE STONE (1982)
This enthralling ballad had originally been recorded by Donna Summer in 1981, but remained in the vaults until her 1996 album, I'm A Rainbow.
In the interim, it was recorded by ABBA's Anni-Frid Lyngstad, who'd been cherry-picking tracks for her debut solo album, Something's Going On.
Newly divorced, she found a kindred spirit in the LP's co-producer Phil Collins, whose own marital problems had filtered into 1981's classic Face Value. Moroder also recorded a version with Joe Esposito for the collaborative album, Solitary Men.
18.
DEBBIE
HARRY –
RUSH RUSH (1983)
Following the critical and commercial failure of their 1982 album, The Hunter, Blondie split, leaving Debbie Harry to pick up odd jobs in between caring for guitarist and then-boyfriend Chris Stein, who was suffering with a debilitating autoimmune disorder.
One such project was cocaine-referencing single Rush Rush, part of Moroder's soundtrack for Brian De Palma's gangster classic, Scarface.
It was unpopular in the UK, stalling at No.87, but the Happy Mondays were sufficiently impressed to record a version for their often-overlooked 2007 LP, Uncle Dysfunktional. 
17.
DURAN DURAN –
BEAUTIFUL LIES (2021)
In 2015, Duran Duran presented Moroder with a GQ Inspiration Award in London, where Simon Le Bon remembered his band's performance of the highly-influential I Feel Love during the classic five-piece line-up's inaugural show in 1980.
They finally got to work with their hero during sessions for their 2021 album, Future Past. "Giorgio arrived with his little keyboard in a black case, like Dr Disco coming into the room,"
Nick Rhodes told Classic Pop. "As soon as he put his hands on the keyboard the sound was unmistakably Giorgio Moroder."
16.
KENNY
LOGGINS –
DANGER ZONE (1986)
Kenny Loggins, the man behind the US chart-topping theme to Footloose, was reportedly not the first choice to perform Danger Zone, the identikit rock song that soundtracks the thrilling carrier-deck sequence in Tom Cruise's action blockbuster, Top Gun.
Big names such as Bryan Adams were touted, but Loggins' appointment resulted in a huge hit Stateside. Moroder later distanced himself from the track after it was used in CNN footage during the Iraq war, but was delighted when it was reprised in this year's box office-busting sequel, Top Gun: Maverick. 
15
GIORGIO MORODER –
74 IS THE NEW 24 (2014)
By 2014, it had been more than 20 years since Moroder's last studio album, Forever Dancing, and the musical maestro was more likely to be found on the golf course than in the studio.
But, buoyed by a successful collaboration with Daft Punk in 2013, he was persuaded to record a new LP, with guest divas including Britney Spears, Kylie Minogue and Sia.
Critics were left disappointed by the resulting Déjà-Vu album, but 74 Is The New 24, with its pounding arpeggios and vocoder effects, hearkened back to Moroder's ground-breaking 70s work. 
14.
DAVID BOWIE – C
AT PEOPLE (PUTTING OUT FIRE) (1982)
Moroder's goth rock theme to the remake of horror movie Cat People was recorded in 1981 with Bowie's vocals added at Mountain Studios in Montreux, where a chance meeting with Queen also led to the classic single Under Pressure.
While Moroder earned a Golden Globe nomination for his movie score, the single was only a minor UK hit, and Bowie expressed his dissatisfaction with the track, re-recording a somewhat leaden version for 1983's Let's Dance.
In 2009, the original was used to great effect in Quentin Tarantino's Inglourious Basterds. 
12.
FREDDIE MERCURY –
LOVE KILLS (1984)
Following the promotion of the disco-flavoured Hot Space album, Queen's flamboyant frontman hooked up with Moroder to work on Love Kills.
The producer had sourced a high-quality print of Fritz Lang's iconic 1927 dystopian movie Metropolis and wanted to include the song on a soundtrack to accompany its re-release.
Although initially earmarked for Queen's next LP, Love Kills was eventually released as Freddie Mercury's debut solo single. As a compromise, the band used part of the Metropolis footage in the video for their comeback 7″, Radio Ga Ga. 
11.
GIORGIO
–
FROM HERE TO ETERNITY (1977)
As evidenced by a highly experimental album of minimalist electronica issued under the name of Einzelgänger in 1975, Moroder was a huge admirer of Kraftwerk.
His love affair with the Kling Klang quartet continued in 1977 with the release of the vocoder-flavoured hit, From Here To Eternity, whose parent LP included the declaration: "only electronic keyboards were used", a possible riposte to Queen's "No Synthesizers!" brag. Kraftwerk were equally enamoured with Moroder's disco work, adding more danceable tracks to 1978's The Man-Machine.
10.
DONNA SUMMER –
OUR LOVE (1979)
The Queen of Disco hit her creative and commercial peak in 1979 with the double album Bad Girls, which spawned two Billboard No.1s in the sizzling title cut and the Grammy Award-winning Hot Stuff.
Elsewhere on the singer's seventh LP was Our Love, whose rapid-fire beat and ebullient synth would prove highly influential in the creation of both Temptation and Blue Monday, landmarks in New Order's catalogue.
"Barney was obsessed with catching the disco-pulse sound of Giorgio Moroder's electronic music," explained bassist Peter Hook.
9.
SIGUE SIGUE SPUTNIK –
LOVE MISSILE F1-11 (1986)
Overhyped and reviled in equal measure, Sigue Sigue Sputnik spent more time in the tabloids than the charts in 1986, but the band had the talent to match their hubris.
Tapping into their potential was Moroder, whose production on their debut long-player, Flaunt It, suggested he'd bought into their collective vision as the future of rock and roll.
With its hypnotic rockabilly bassline and clutter of samples and sound effects, chaotic debut single Love Missile F1-11 typified the band's approach, but they were unable to replicate its Top 10 success.
8.
JAPAN –
LIFE IN TOKYO (1979)
Like many of the acts who were pigeonholed as New Romantics in the early 80s, Japan were admirers of Moroder's work with Donna Summer and Sparks.
Now focused on a more contemporary electronic sound, the transitioning act hired him to produce their next single. In European Son, frontman David Sylvian felt he had the perfect song, but was taken aback when this was rejected.
Instead, the debonair dresser was presented with a stack of demos to work with, one of which would eventually morph into the proto-Duran Duran cut, Life In Tokyo.
7.
BLONDIE –
CALL ME (1980)
Following 1978's Grammy Award-winning Midnight Express soundtrack, Moroder was commissioned to score Paul Schrader's 1980 movie, American Gigolo.
Blondie, who'd embraced disco on Heart Of Glass and had covered I Feel Love live, were hired to perform the theme song.
The band were rewarded with their second transatlantic No.1 although much of the heavy lifting in the studio was done by Moroder's close-knit coterie of musicians, including future Pet Shop Boys producer Harold Faltermeyer, who performed the incredible keyboard solo. 
6.
LIMAHL –
THE NEVERENDING STORY (1984)
In the summer of 1983, the bizarrely-coiffured Limahl was fired as the singer of Kajagoogoo, but his solo work would soon eclipse his erstwhile bandmates' post-Too Shy achievements.
Moroder had been hired to provide additional music for Wolfgang Petersen's fantasy movie The NeverEnding Story, and was persuaded to hire Limahl to perform its dreamy theme tune.
Its success boded well for further collaborative work, but the pair were unable to recreate the magic on 1986's Colour All My Days, an album that Smash Hits described as "sickeningly bland".
5.
SPARKS –
THE NUMBER ONE SONG IN HEAVEN (1979)
Such was the all-pervading power of disco, that by the end of the 70s, even veteran acts like The Beach Boys and the Stones were incorporating it into their music.
Hitching their own ride on the bandwagon were eccentric glam rockers Sparks, who, under Moroder's mentorship, took their music in a dramatic new – and highly influential – electronic direction.
The highlight of their first collaborative album was this celestial epic, the pulsing edit of which gave the Mael brothers their first hit single in four years.
4.
BERLIN –
TAKE MY BREATH AWAY (1986)
Kenny Loggins' US hit Danger Zone was left trailing in the jet stream of this second single from the Top Gun soundtrack.
Co-penned by jobbing lyricist Tom Whitlock, and propelled by a distinctive synth-bass part (courtesy of the decade's ubiquitous Yamaha DX7), this classic love song saw Moroder teaming up with new wavers Berlin, having previously worked together on 1984's No More Words single.
A transatlantic chart-topper, it picked up both an Oscar and a Golden Globe in 1987, and was a hit again in 1990 prompted by its use in a car advert. 
3.
IRENE CARA –
FLASHDANCE… WHAT A FEELING (1983)
A veritable masterclass in euphoric pop, this multi-award-winning US No.1 saw Moroder join forces with Irene Cara, whose star had been rising since playing Coco Hernandez in 1980 teen-musical movie, Fame, for which she'd also performed the theme song.
The lyrics were penned by both Cara and Moroder's long-term drummer, Keith Forsey, who went on to co-write and produce Simple Minds' biggest hit, Don't You (Forget About Me). Forsey and Moroder later worked on Cara's What A Feelin' LP, which spawned the US hits Why Me? and Breakdance.
2
GIORGIO MORODER AND PHILIP OAKEY –
TOGETHER IN ELECTRIC DREAMS (1984)
Electric Dreams was the largely forgettable feature film debut of music video director Steve Barron, whose numerous clients included the Human League. He suggested that Phil Oakey was the perfect fit for a song Moroder had written for the film's soundtrack, and Phil obliged, penning lyrics en route to the studio.
Although he told Smash Hits he was unhappy with the end result, the pair teamed up again for an album in 1985. Since then, the BAFTA-nominated theme has been a staple of the League's live shows.
1.
DONNA SUMMER –
I FEEL LOVE (1977)
Surprisingly, Giorgio Moroder had begun to tire of the synthesizer by the time of recording Donna Summer's
fifth studio album, I Remember Yesterday, in 1976.
However, once lyricist Pete Bellotte's nostalgic concept for the LP had been formalised, with each song evoking a different musical style (from the 1940s onwards), it was the only instrument that could possibly represent the sound of the future.
For the closing track I Feel Love, Bellotte and newly loved-up Summer wrote the lyrics, while the innovative, trance-like backing track was put together by Moroder and his crack team, including engineer Robbie Wedel, who crucially knew his way around an often unreliable Moog synth.
The end result was a watershed moment in pop history, which even pricked the ears of fellow visionary Brian Eno, who famously relayed his findings to David Bowie.
It's been covered by a wide range of artists, including Bronski Beat and Marc Almond, who included it in a memorable 1985 medley with Summer's orgasmic Love To Love You Baby and John Leyton's spectral spine-tingler Johnny Remember Me.
More recently, it's been used in a Lexus advert, its tagline of "feels like nothing that came before" of relevance to both the car and the seminal track.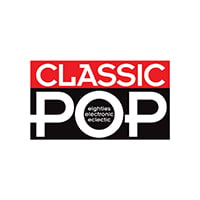 Classic Pop
Classic Pop magazine is the ultimate celebration of great pop and chart music across the decades with in-depth interviews with top artists, features, news and reviews. From pop to indie and new wave to electronic music – it's all here...