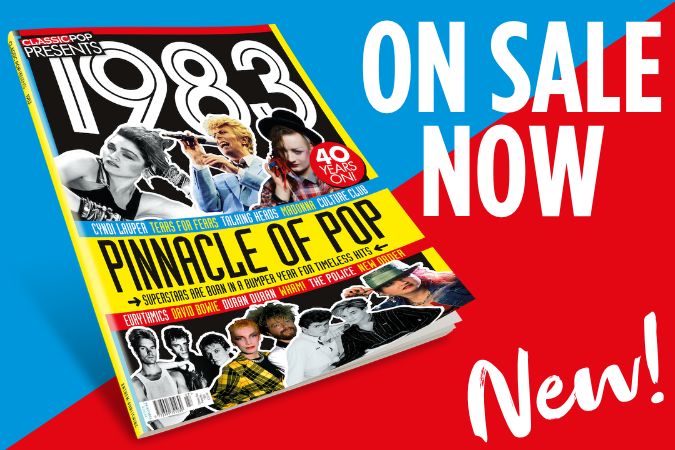 Our brand new issue, Classic Pop Presents 1983, is here! Our 1980s series continues with 1983, the year when pop hit the stratosphere, ruling the world's Walkmans with some of the biggest tunes – and stellar albums – ever recorded.
It was a year of arrivals. Forty years on, we pay tribute to the 12-month period that welcomed the likes of Madonna, Wham!, Bananarama, REM, Tears For Fears, Paul Young and Cyndi Lauper to the world via a golden run of game-changing debut albums. Add yet more seminal long-players from Talking Heads, David Bowie, Eurythmics, Culture Club, Yazoo and more, and here was a period when pop music truly was unstoppable…
Get on board as we celebrate a peak year in planet pop – order your copy today!
Also in this issue…
Trace The Police's year as they were busy becoming 'the biggest band in the world'
Explore the start of uber-producer Trevor Horn's mighty ZTT record label, and the now-world famous NOW compilations
Exclusive interviews with Stephen Morris and Gillian Gilbert from New Order, Heaven 17's Martin Ware, Kajagoogoo's Nick Beggs, and Thompson Twins' Tom Bailey
Our ultimate 1983 playlist, plus much more!
Rosie Pankhurst