Synth-pop: The rise of the machines
By Felix Rowe | December 1, 2022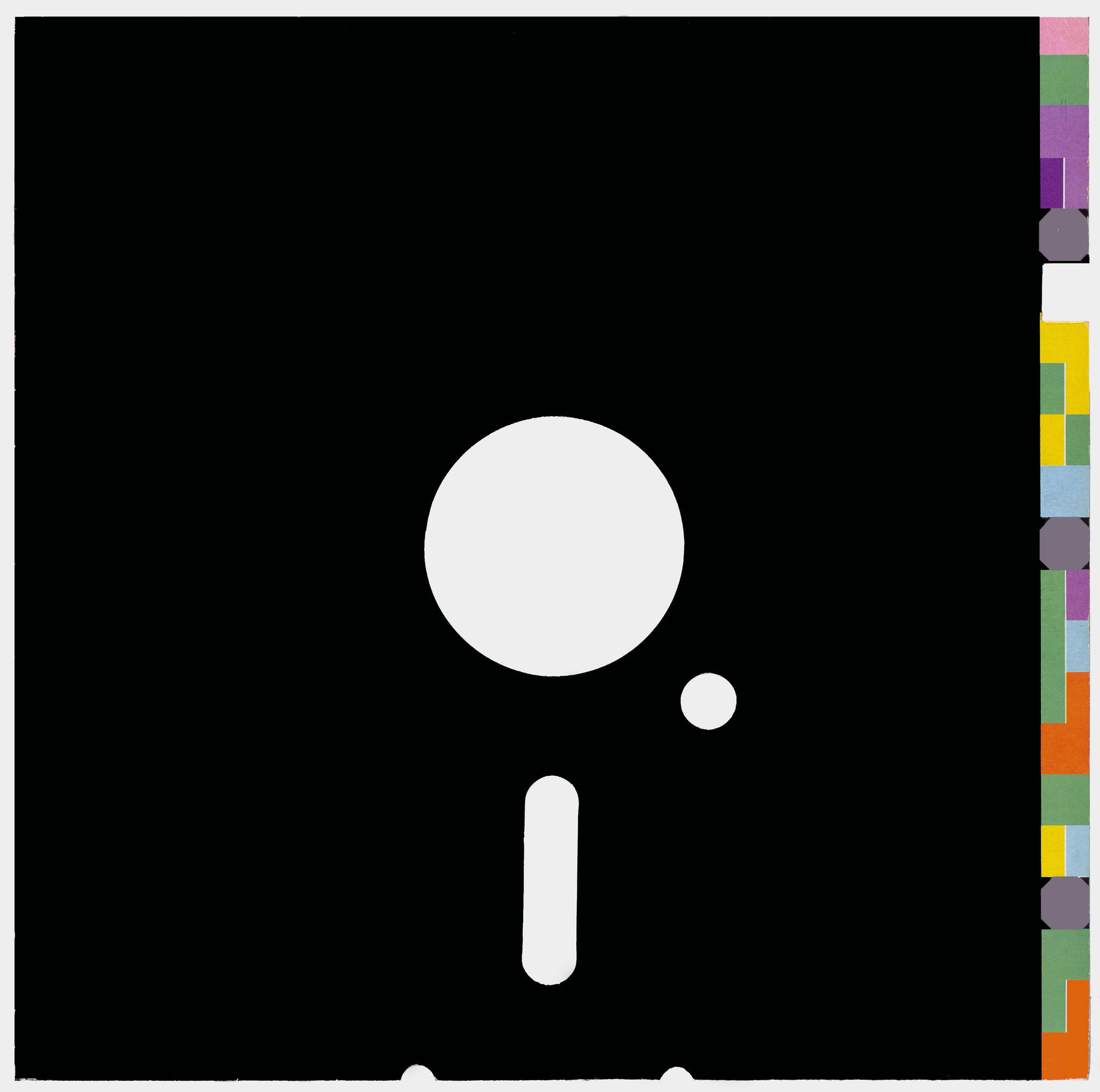 Introducing the pioneering devices that shaped the pop music of the 80s. Members of The Human League and Landscape reveal the true story behind the electronic revolution, from blowing up drum machines to prank-calling The White House… 
The LM-1, the DMX, the TR-808… not an extract from a trainspotter's logbook but, in fact, a list of some of the most important players in pop history.
This is the tech – the synthesizers, sequencers, samplers and drum machines – that facilitated the most memorable pop masterstrokes of the 1980s, including When Doves Cry, Don't You Want Me and the unstoppable Blue Monday.
Read on to discover the classic devices that shaped the decade's defining sounds…
When synthesizers first arrived in the late 60s and early 70s, they were colossal pieces of kit – huge rack-mounted modules shrouded in metal and wood, teeming with wires, knobs and buttons.
Typically custom-built, at huge expense, they more closely resembled the Enigma code-breakers' command centre than anything that might be confused for a musical instrument. Getting a sound out of them was no simple matter, either.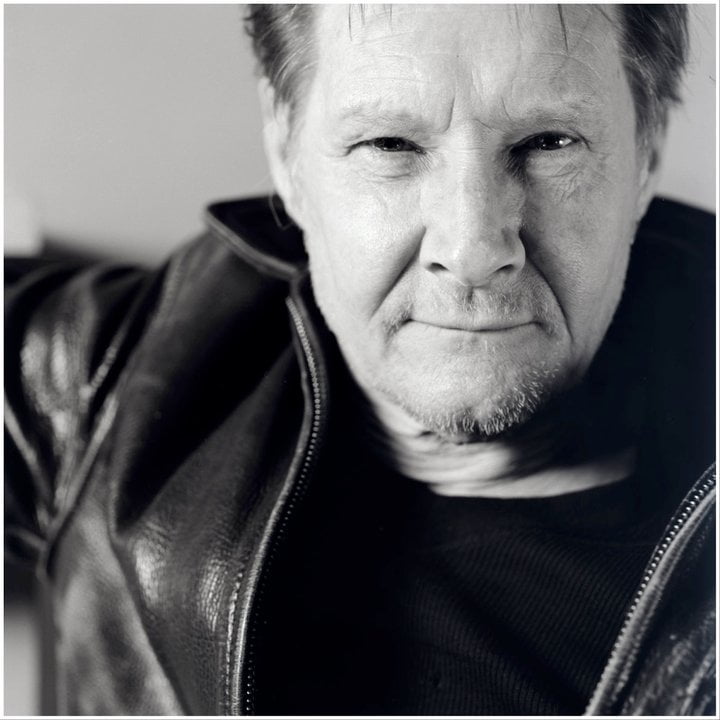 Merely creating a simple sequence in those pre-digital days (something we can now all do on a smartphone) required an operation of near-military precision.
"For my generation of cash-strapped kids," explains ex-Human Leaguer Jo Callis, "the guitar was the most accessible instrument for those of us with delusions of grandeur… when early synthesizers began to appear, they were mysterious, complex-looking machines and prohibitively expensive. But we were fascinated by them, they were new and futuristic."
By the 80s the technology had become considerably cheaper, more portable and hence more accessible, putting these exotic sounds into the hands of ordinary people.
You no longer needed a king's ransom, a cavernous outbuilding and a computer science degree in order to purchase, install and then actually figure out how to play them.
"You suddenly had these new, affordable synths which you could get great sounds out of fairly quickly," says his bandmate Ian Burden, "and that's how The Human League began."
That said, buying a synth still meant a sizeable investment. As John L Walters of early pioneers Landscape tells us: "My Lyricon was enormously expensive compared to a saxophone or flute… even though I got a hefty discount."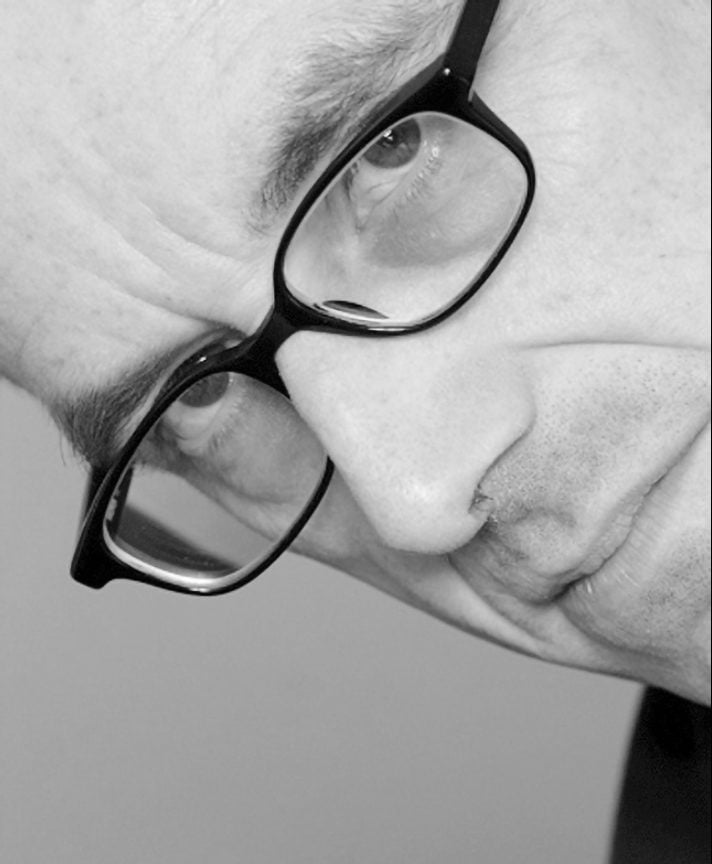 Yet, feasibly, you could beg, steal or borrow enough cash to hop on the bus, pick up your new toy, open the box then instantly start creating. Jo Callis did exactly that, first borrowing gear from his local music shop, including an early drum machine.
"In fact, I'm sure the drum beats on Seconds were originally 'copied' from that little box. I eventually blew the beggar up using a wrong power unit. The lads at Sound Control didn't seem too perturbed about it – they were mostly rockers and metalheads."
A young guitarist called Dave Stewart convinced his bank manager to lend him £5,000.
What he didn't squander on drugs he put to more creative use, purchasing a synthesizer, attracted by the possibilities of a new approach. The result? Sweet Dreams.
The technology was novel, but the innovators used its limitations to their advantage – even clunky features formed the basis of now iconic sounds.
The real beauty was what it enabled the artists to do: push boundaries and explore new ways of songwriting based on grooves and loops – ultimately filling the dancefloors the world over.
"We were really pushing at the creative envelope of what these wonderful little machines could do," says Callis.
"It changed everything," continues Walters. "It turned us from a jazz-funk-fusion band into 'synth-pop chart-toppers'!" 
New Order

–

Blue Monday

Oberheim DMX drum machine
"She makes my heart beat the same way/ As at the start of Blue Monday/ Always the last song that they play at the indie disco…" So sang the ever-observational Neil Hannon about the biggest-selling 12″ of all time.
Just from the opening machine-gun attack of a single kick drum sample, any dancefloor – anywhere in the world – will fill up instantly.
Blue Monday began on a portable drum machine that had been introduced in 1981 – the Oberheim DMX. The DMX was programmed by New Order's drummer Stephen Morris but at this point sequenced electronic music was such a nascent technology that it had to be synced up to an improvised, homemade device built by Bernard Sumner.
But the legendary sound that millions know and love today was a partial fluke.
Having meticulously plotted out the intended sequence using archaic binary code, Gillian Gilbert accidentally missed out a note. The resulting part was slightly out of sync, but that all-important human error helped spawn a classic.
The band also employed an early sampler, the Emulator 1, on the track. Like their contemporaries, they were keen to see how they could manipulate the technology towards new ends.
As Gilbert once told The Guardian, Sumner and Morris mastered this new-fangled device "by spending hours recording farts".
Pushing the boundaries in the studio was one thing, but performing their biggest hit live would often prove a nightmare – as anyone who watched their limp Top Of The Pops performance would attest. 
Heavily inspired by the LinnDrum that preceded it, the DMX's slighter cheaper price made the possibility of professional production even more attainable.
The DMX became a bedrock of the US's burgeoning hip-hop scene; one rapper even took his name from it. Elsewhere, it cropped up on hits by The Police, Prince and Thompson Twins.
Landscape –
Einstein a Go-Go

Lyricon (wind synthesiser) / Roland MC8
If anyone embraced the electro revolution, it was the criminally overlooked Landscape… and they even demonstrated these new-fangled synths on the BBC's flagship technology show, Tomorrow's World. 
John L Walters tells us more: "There was a glorious day in the summer of 1978 when I walked into a music tech show in Russell Square and encountered the two instruments that would change my life: the Roland MC8 Microcomposer, and the Lyricon wind synthesiser" – essentially, an electronic clarinet/sax used to create synthesised sounds. "Amazing… I talked of nothing else for days!
"We recorded the catchy synth part of Einstein using the Lyricon. We used a mic to catch the breath and key noises, so that listeners would subconsciously know that someone was actually blowing this part, rather than just sequencing it."
Coming from a jazz background rooted in traditional instruments, the arrival of technology allowed Landscape to become more fluid.
"We had a weird line-up, no guitars, no singer," Walters considers. "Sometimes people found it difficult to work out which sound came from which instrument. Synths enabled everyone to do a bit of everything, overlapping with one another.
"So although we had one of the best drummers in the country, the drum part of Einstein A Go-Go was my robotic and very 'un-drummer'-like pattern, programmed on the Roland MC8.
"We also had a dynamite bass player in Andy Pask, but he played some of the bass parts on synths, while the 'fuzz guitar' effects were actually trombonist Peter Thoms playing through a synth.
"Recording the 'phone calls' required dismantling a phone receiver; those are genuine prank calls that I made to the White House!"
Rick Astley –
Never Gonna Give You Up

Linn LM-1 Drum Computer
We've chosen the Rick-rolling classic, but any of the Stock Aitken Waterman stable would illustrate the point, from You Spin Me Round (Like A Record) to I Should Be So Lucky.
Practically every SAW hit is announced with a bubbling drum fill that detonates a chugging rhythm, complete with syncopated bass line – a 'locomotion', if you will.
So how did SAW achieve that trademark sound? A clue is that the drums were invariably credited to a certain 'A. Linn'.
In fact, this elusive sesion player is just a box the size of a cereal packet: the Linn LM-1 Drum Computer. As much as any other device, the LM-1 (and its later incarnations) came to define electropop.
As Ian Burden tells us: "The arrival of the Linn LM-1 was a game changer." It was a key component of The Human League's breakthrough album, Dare.
One of its greatest ambassadors was Prince, who used the LM-1 extensively in his 80s imperial phase, notably on When Doves Cry (which to this day still leaves fans baffled over how he achieved that beat). The master of innovation took his drum machine one step further, routing it through a guitar effects pedal.
Only 525 examples of the original Linn LM-1 were ever built, yet its impact has been truly colossal; hundreds of millions of record sales owe a debt to that small box.
Inventor Roger Linn is little known beyond certain circles, but clearly the man should be canonised.
Whitney Houston

–

I Wanna Dance with Somebody (Who Loves Me)

Roland TR-808
If you've ever heard a rapper shout "808!" and wondered what they were on about, they're paying tribute to a drum machine – the Roland TR-808 Rhythm Composer, to use its full name – famed for its instantly recognisable and oft-used drum sounds.
Roland founder Ikutaro Kakehashi set out to make instruments that were accessible, portable and affordable for general enthusiasts at a time when many other manufacturers were pitching purely at the pros. What does it sound like?
Just listen to the opening bars of Whitney's I Wanna Dance With Somebody… that's pure 808. It also cropped up on countless 80s hits, from Yazoo and Loose Ends to New Kids On The Block.
Marvin Gaye's Grammy-award winning Sexual Healing from 1982 was one of the first tracks to showcase the device, and it's been a 'major interrupter' in terms of its cultural impact: there's a band named after it, the Manchester group 808 State, plus an album dedicated to it, Kanye West's 808s & Heartbreak.
There's an official Spotify playlist devoted to tracks made with the 808, featuring Talking Heads, Shannon, Phil Collins, Aphex Twin, Thomas Dolby, Public Enemy and many more.
There's even a documentary of its life story, starring music industry movers, shakers and glitterati… not bad for a compact, affordable device that was in production for less than four years at the turn of the 1980s.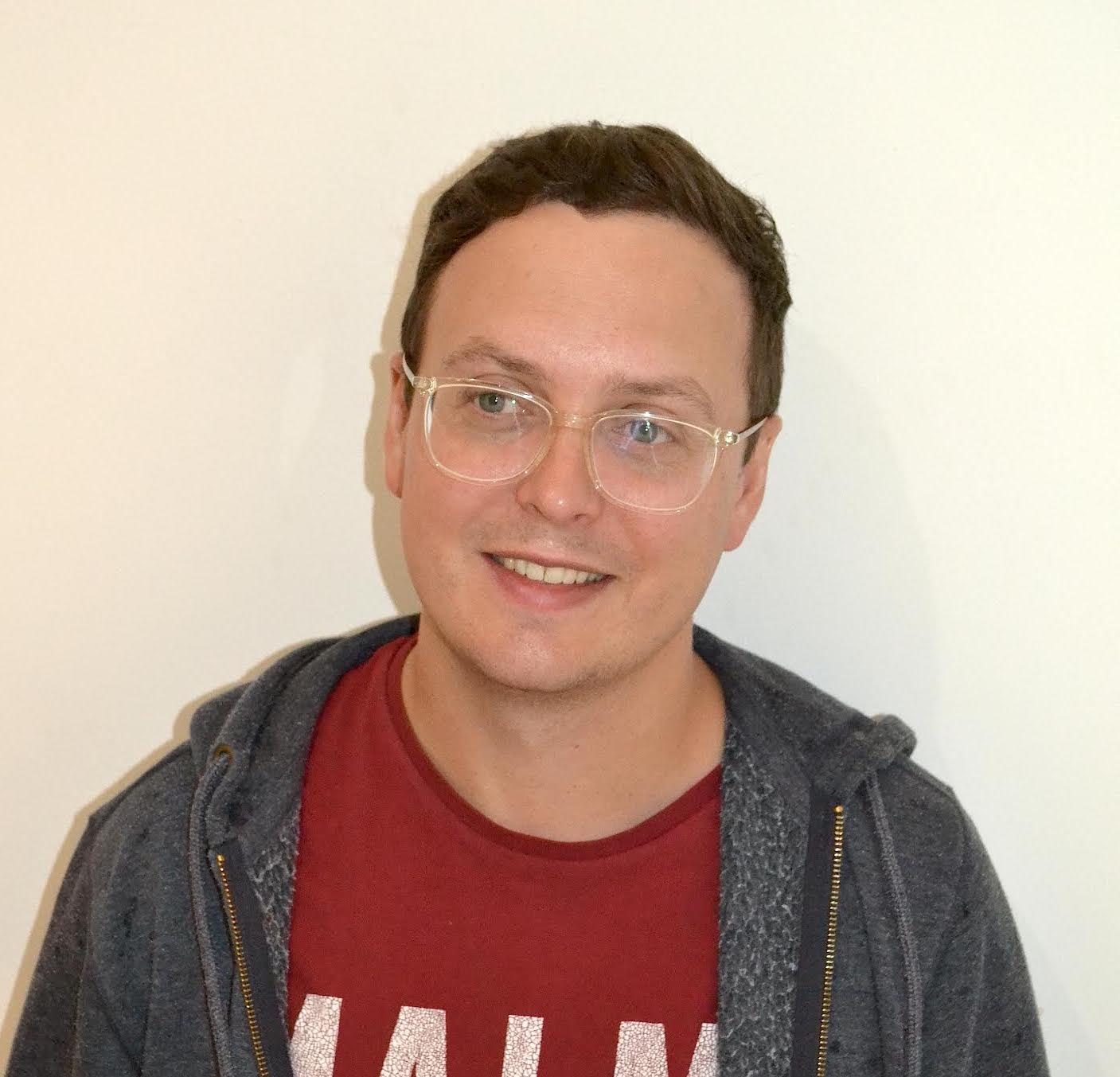 Felix Rowe
Felix has extensively toured the US, performed with a Chili Pepper, barbequed with a Blues Brother and shared a Mars bar with George Martin. He has written for publications including Classic Pop, Vintage Rock, Long Live Vinyl, Clash, Louder, DIY, and Record Collector.