Classic Album: New Order – Republic
By John Earls | July 25, 2023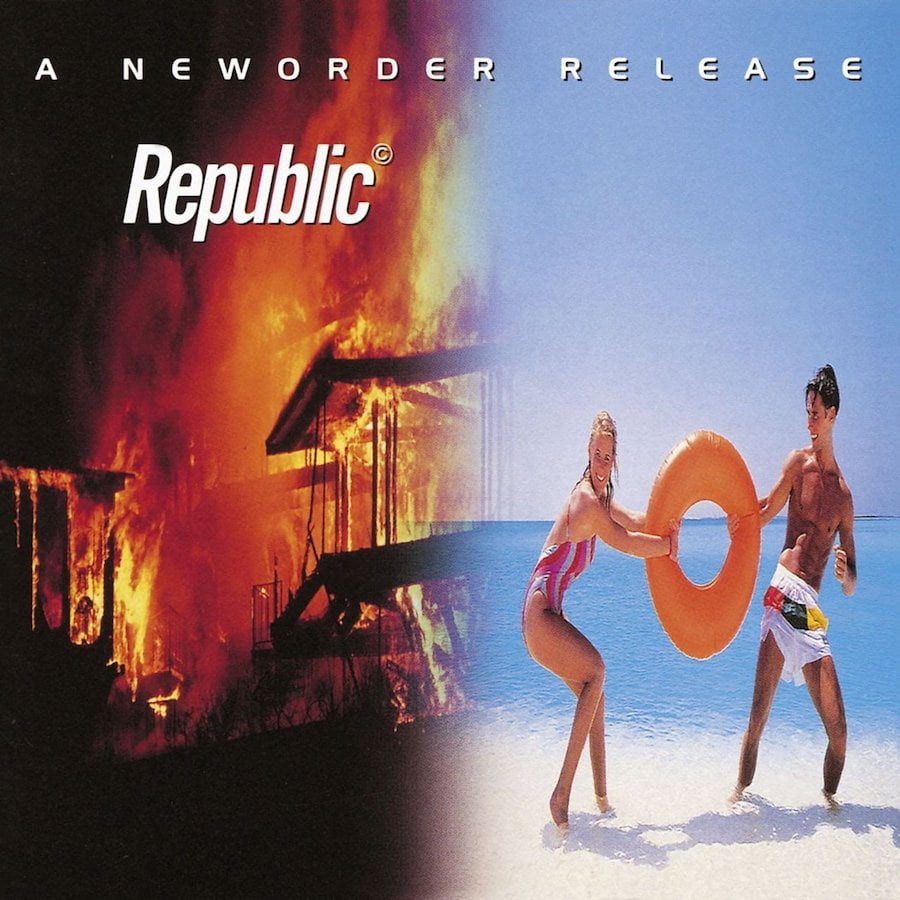 We remember New Order's first album release after the demise of Factory Records – the No.1-charting Republic…
There are very few people who would nominate Republic as their favourite New Order album. It was an infamous nightmare to make, the only album in the troubled 12 years between Technique and Get Ready.
At the time, the band admitted the four years since Technique were starting to feel like they shouldn't bother pretending to be a band anymore unless they got on with making an album.
Should they have bothered, if the end result was a record as apparently workmanlike as Republic? Absolutely, yes.
The obvious rebuttal to anyone doubting the merits of Republic is its lead single Regret. Whatever the issues with the rest of the album, Regret is a masterpiece.
In the euphoric Young Offender, the song most instantly in line with Technique, there's a deep-cut lost classic. And, bar the occasional Sumner rap and generic shuffling programmed beat, there's nothing wrong with Republic. Dee Lewis' backing vocals on World and Liar are as mood enhancing as any other New Order album.
If Republic is objectively a low to mid-ranking New Order album, it's important in laying the groundwork for the years to follow, of at least trying to function artistically without being as chemical in the studio as they were on 1991's ruinously hedonistic tour.
If Technique had been New Order's rave masterpiece, Republic is the band trying to make a regular band album again.
Rather than head to Ibiza, it was recorded variously at Peter Gabriel's Real World in Wiltshire, Stephen Morris and Gillian Gilbert's Cheshire home studio and Mickie Most's RAK in Regent's Park.
By New Order standards, they were becoming leisurely gentlefolk like Pink Floyd. They needed to be.
"We were the party monsters that ate Salford," Sumner told Q of the belated Technique tour. "It was every substance you could imagine.
"It was suddenly dawning on me that I could end up like Jimi Hendrix. It wasn't that I never wanted to see the others again, I just didn't want to see them until my head had cleared up."
Even the low-key Gilbert had become a hardcore drinker on tour, refusing to leave bars until "there was no one left to drink with." New Order both deserved and needed their break.
In today's world, a four-year gap between albums is standard for a band of New Order's stature: it's been eight since Music Complete.
Not only was a more rapid release cycle expected 30 years ago, Factory needed the money.
At the same time as the label's other big stars, Happy Mondays, were spectacularly failing to repeat Technique's away-day thrills in Barbados with producers Chris Frantz and Tina Weymouth on Yes Please!, New Order were initially holed up in Morris and Gilbert's home in Cheshire.
Factory needed both its biggest stars at full capacity to have any chance of surviving. Instead, it went under.
The merits of The Haçienda have slowly become part of the Hook (pro) versus the rest of New Order (anti) wars.
Even on Republic's release, those differences of approach were apparent. Gilbert told Q the band were initially ordered that a new album had to be made, only for Tony Wilson to then refuse to acknowledge how bad Factory's (and thus New Order's) finances were because: "We didn't want to upset you, dears, what with the album and everything."
A "quite angry" Gilbert said that attitude was "an insult to our intelligence," while a more laidback Hook stated Factory was "very arty and not very efficient," adding: "That was its charm, like our charm: the fuck-ups are part of it. People thought Factory was a brilliant, classy adventure."
It wasn't just the pressures of Factory's ongoing collapse that made recording at The Other Two's house a chore. Hook would record loosely during office hours, while Sumner – as hard as he was trying to write while sober – was a nighthawk.
It meant that Gilbert and Morris became de facto studio managers, on call day and night. Combining that with trying to have a home life became unsustainable for the couple. Real World was calling.
Alongside having a more professional attitude to recording locations, Peter Gabriel's studio saw the addition of an external producer for New Order for the first time since falling out with Martin Hannett on their debut, Movement, in 1981.
They'd worked with Arthur Baker on Confusion and Stephen Hague on True Faith, but having an outside influence in reuniting with Hague meant an invaluable sounding board or, as Gilbert put it: "It was good having a scapegoat we could all moan about."
As much as Gilbert was joking that Hague's presence was "like a headmaster you had to hand your homework to", the production on Republic is neither New Order nor Hague's finest.
While Hague had helped New Order make the perfect single in True Faith and its equally majestic B-side 1963 for 1987's Substance compilation, six years on, the producer hadn't quite kept pace with dance music trends.
One of the best 80s producers for Pet Shop Boys, the Communards and Erasure, over the course of an album with a band as volatile as New Order, Hague seemed as adrift as he was when R.E.M. removed him as the first producer for their debut album Murmur a decade earlier.
Regret is the equal of True Faith and Young Offender's exuberance showed Hague could master rave if pushed.
But World, Times Change, Chemical and Spooky are all built on anonymous rhythm patterns that would have been routine four years earlier. When you've got Peter Hook and Stephen Morris as your rhythm section, that's criminal.
"Hague set out to 'do' a New Order album, as in a highly polished production number," Morris told MT on Republic's release.
"That's something New Order as producers never do. We like to leave in a few spikes and weird noises that come up. Stephen is a very musical person – he's not really a weird sounds guy."
Hook has been more explicit in his criticisms of Hague, writing in his memoir, Substance, that New Order initially wanted Brian Eno to produce Republic.
Eno had a two-year waiting list, so former S'Express associate Pascal Gabriel did initial pre-production with Hook, Morris and Gilbert before Sumner was due to add his vocals.
According to Hook, Sumner vetoed Gabriel's ongoing involvement and wanted Hague back. The bassist felt Hague was a domineering presence and states Republic became "a Bernard Sumner solo album", with Hook's bass only added to songs at the last minute.
Regardless of Hague's methods, the overly smooth sound of Republic isn't all the producer's fault. After Technique, side-projects Electronic, Monaco and The Other Two had become established.
It's possibly too simple a comparison to make, but New Order's sixth album sometimes resembles a record trying to keep everyone happy, rather than a weird sounds extravaganza like Technique or Low-Life.
At the time, Hook admitted that becoming the frontman in Monaco had given him a new respect for Sumner's role and at points Republic seems a little cordial.
Their trademarks are still in place, of Sumner's uniquely understated emotion, Hook's melodic bass, Morris' propulsive drums and Gilbert's elegiac keyboards. But the songwriting itself could be by anyone for a third of Republic.
In Substance, Hook writes that crack had taken hold of New Order during recording. On the album's release, the band said they'd tried to curtail the drug-taking from touring Technique, as Sumner told Q: "I wouldn't say Republic is a straight record, but I'm trying. It has its moments of lucidity."
The perfect moment of lucidity is Regret. Anyone who doesn't have Regret in their 10 favourite New Order songs is trying much too hard.
There should be a podcast series devoted to the story behind such a classic, but Sumner's typical inscrutability about his lyrics means it's down to the listener to unpick a relatively straightforward story of nostalgic yearning.
Even the single's title being a key chorus lyric is an obvious message by New Order standards. The intention had been for the whole album to follow that titling pattern, but some songs ended up having names intended for other tracks. This might explain why a joyous romantic rave-up ends up being called Young Offender.
While it isn't a classic, Republic is certainly solid and was their most commercially successful. New Order's first album since World In Motion got to No.1, it followed Technique to the top in the UK and, at No.11, is their highest-charter in the US, going gold in both countries. Republic remains their easiest album to find on physical formats.
The fallout of Factory's collapse and becoming a major label band by default, on the not-exactly-solid-itself London Records, meant it would be eight years after Republic before New Order got ready again.
As a lifeboat in the eventually terminal relationship among New Order's founders, Republic has much to cherish and only a few moments to regret.
New Order: Republic – the songs
Regret
One of the definitive New Order singles, Regret follows Blue Monday and True Faith as having sales worthy of its artistic stature. New Order's last Top 5 hit in Britain, it reached No.4 and was also a No.28 success in the US. Although the single didn't feature a new B-side song, Regret did get two superb remixes each from Sabres Of Paradise and – in their Fire Island guise – Farley & Heller. New label London at least didn't overthink matters when choosing New Order's comeback single.
World
The elegant World got a suitably classy video to match when it became Republic's third single. It was retitled World (The Price Of Love) on its single release to draw attention to the chorus lyrics, Peter Hook writing acidly in Substance that "(I hated the bloody brackets)". World (Brackets Optional) kept up a run of decent remixes, with Paul Oakenfold and Steve Osborne's overhaul as Perfecto getting an edit that essentially became the main single version, down to an alternative edit of Baillie Walsh's video.
Ruined In A Day
Featuring Bernard Sumner at his most lugubrious, Ruined In A Day is a fine contemplative album track, but an oddly low-key choice for a second single. It reached No.22 and did at least feature the only new B-side for Republic, the sample-heavy house instrumental, Vicious Circle. Oddly, the main mix of the track is on the cassette single, with the CD format featuring a remix of Vicious Circle by Mike Haas – who was mainly an in-house classical producer for London.
Spooky
The fourth and final single from Republic, alongside Young Offender, this was the most obvious callback to Technique's preceding love of rave. Spooky was a gift for remixers, with Tony Garcia and reclusive Bucks electronica trio Fluke offering three remixes each and Paul Van Dyk a further two. Fluke's Minimix is the most popular: when a new edit of Spooky was featured on 2005's Singles compilation, it was replaced by the Minimix from 2016's reissue onwards.
Everyone Everywhere
If not quite up to the standards of Regret, the similarly melancholic Everyone Everywhere is one of the album's highlights. Peter Hook's bass is to the fore, one of his strongest and most distinct melodies on Republic, and a typical Bernard Sumner tale of love against the odds builds to a beautiful climax as he sings: "This world is gone." Stephen Morris' drums are also less rigidly programmed than on certain tracks, on a production that brings the best out of everyone.
Young Offender
One of the biggest mysteries around Republic is why a song as instantly addictive and simultaneously layered as Young Offender wasn't chosen over Ruined In A Day or Spooky as a single. At least that allows this romantic dance anthem to thrive as a fan favourite alongside Everyone Everywhere as the album's lost gem. However, with so many great mixes from Sabres Of Paradise to Sly & Robbie for Republic, it's a shame that
no one got to overhaul this classic in waiting.
Liar
Also featuring on World, the otherwise anonymous shuffling, shrugging mood of Liar is solely notable for Dee Lewis' vocals lifting Bernard Sumner's most routine lyrics into at least a surface of meaning. Part of The Lewis Sisters alongside Linda and Shirley, East London-born Dee has sung with everyone from A Flock Of Seagulls to Rick Astley to Pete Townshend, most notably being part of George Michael's live band for several years before his death. Dee has also performed on film soundtracks for Pirates Of The Caribbean and Wonder Woman.
Chemical
The low point of Republic, it's perfectly possible to forget what Chemical sounds like even while it's playing. It not only features the plodding drum programming that kneecaps several other songs, it bowdlerises Peter Hook's bass into very thin gruel indeed. Chemical is a song which would love to carry Nine Inch Nails' industrial menace to accompany a tale of sinister working methods, but it's as duff as Bernard Sumner's claim that "This is how it feels to be on the payroll company."
Times Change
Completing a trio of duds on Side Two, Times Change follows Chemical in Bernard Sumner unwisely trying to say Something Important. To add to the horror, here Sumner raps his views on an ecological disaster in Jamaica. This is a protest song as clunky as Simple Minds' Belfast Child, managing to sound even more dated thanks to that bloody drum pattern again. No wonder Peter Hook sounds like he's playing a different song altogether in the background.
Special
After the wretched trio that precedes it, Special thankfully lives up to its name as New Order finally remember what they stand for. The last vocal track on the album, Special could easily be about the turmoil surrounding the band as Sumner sings: "I'm sick of trying/ I mean that it's over." His bandmates give Special the drama such a sentiment needs, Gilbert's synths combining with Peter Hook's bass for a chill few other bands can rival.
Avalanche
Avalanche gives a flawed album a perfect farewell. Mostly a beautiful, empathetic instrumental, it features Gillian Gilbert sing the sole word "Faith", as if offering hope and promise for the future after the anguish of Special. Gilbert's first vocal since Confusion six years earlier, it was fitting that New Order's quiet one got to have the final say.
It took another eight years for any faith to be repaid, but in its own right Avalanche is as moving as any New Order song.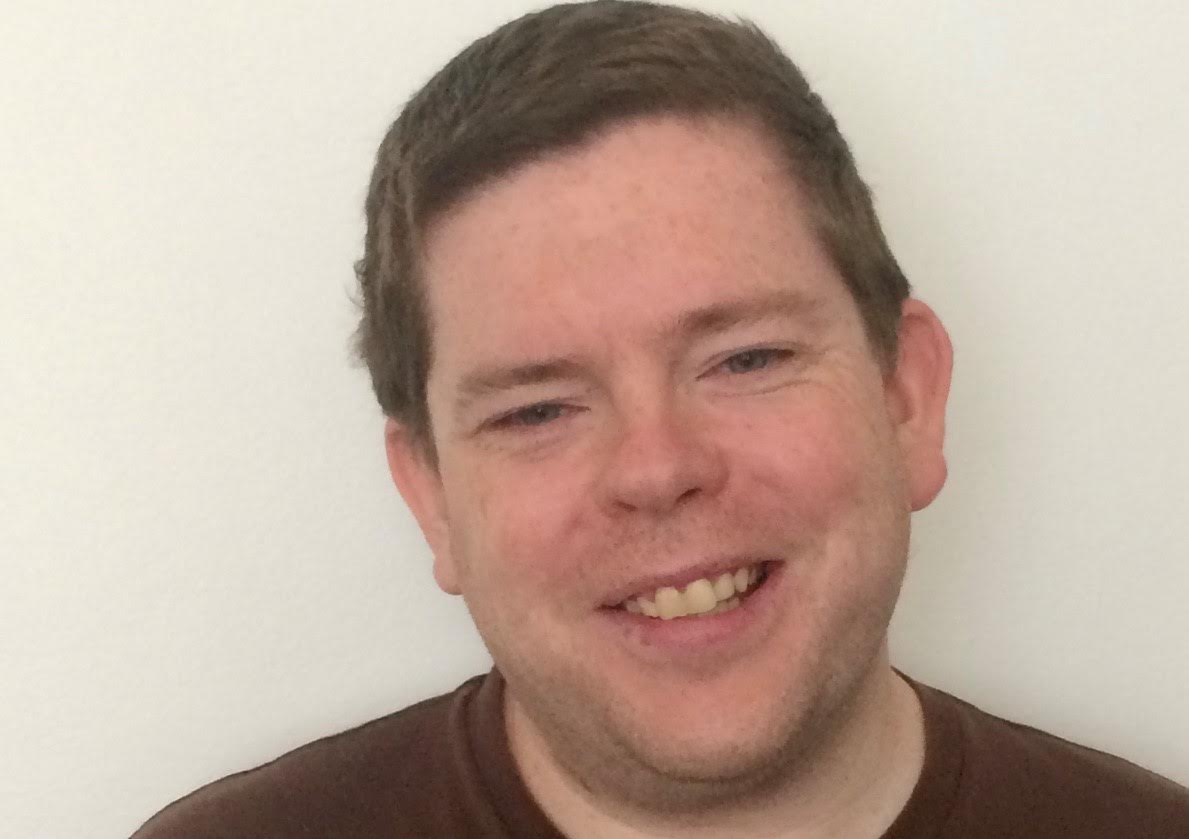 John Earls
Writing for Classic Pop since our first issue, John has been to Adam Ant's house, sworn at by Bob Geldof, touched Johnny Marr's favourite guitar, interviewed Richard Coles on his vicarage bed and serenaded with Last Christmas by Shirlie Kemp. John first specialised in writing about music as editor of Teletext's Planet Sound music column from 2000-09 and now writes about pop for a range of magazines and national newspapers. A Luton Town fan, John also writes about football. His bucket list interviews for the magazine are Grace Jones, Kylie, Siouxsie Sioux and Andrew Ridgeley.