New Order – the later years
By John Earls | July 21, 2023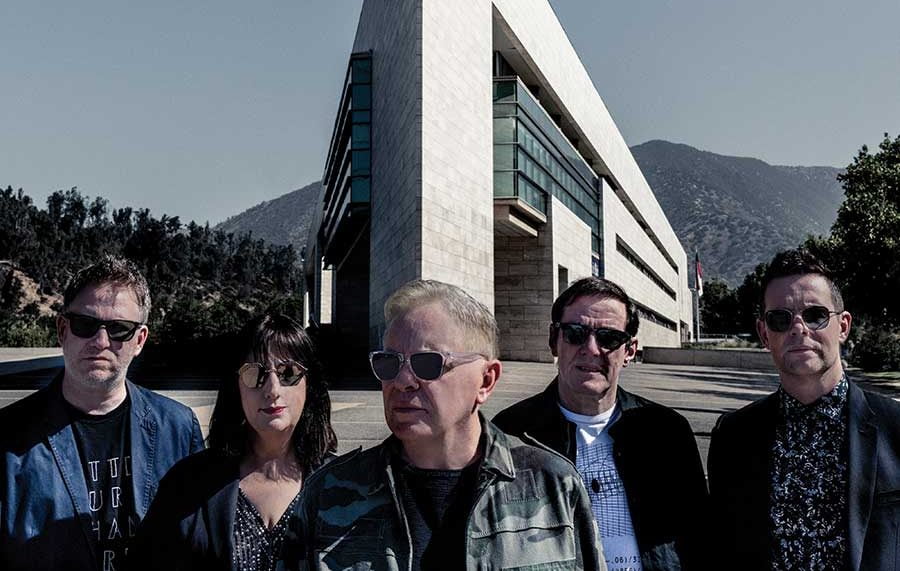 New Order have been much less prolific in their second 12 years together than in their first incarnation. But, despite the bitter feud between the rest of the band and Peter Hook, both sides have offered a world of intrigue since their split became definitive in 2011…
It was 12 years between New Order's debut, Movement, in 1981 and Republic, the album which signalled the end of that first chapter. It's now 12 years since New Order reformed without Peter Hook.
Of course, the essential difference aside from line-up changes in those two periods is in their recorded output. Even allowing for the four troubled years before Republic, that was New Order's sixth album, and they'd found room for classic standalone singles including Confusion and True Faith in between.
In the 12 years since deciding they had a future without their founding bassist, New Order have released just one album.
Few would argue that the vital pulse of Music Complete in 2015 ranks alongside Technique as New Order's best all-out dance music album. But that and lockdown single Be A Rebel from the Music Complete sessions are all we've had.
New Order are far from alone in slowing down as a heritage band, of course. Better to have one fantastic album like Music Complete than a series of ho-hum releases typical of bands who've been together for so long. And at least New Order have learned to love touring since their return.
One of Hook's biggest complaints when he was still in New Order was that he wished they'd have toured more frequently.
An old-school road warrior, Hook seemed much more of a natural performer than the reticent Bernard Sumner: that's how Hook portrays their differences in his autobiography, Substance.
Yet, while New Order don't generally rival The Rolling Stones for lengthy world tours, anyone who's wanted to see them since they returned in 2011 has had ample chance.
Indeed, the biggest regret many fans outside of the States have is that 2022's joint tour with Pet Shop Boys only reached North America.
It's frustrating that a one-day festival such as British Summer Time at London's Hyde Park or All Points East seemingly didn't think to put the two bands on the same bill too.
Of course, Hook hasn't stayed idle in his years in exile either. Mainly with his band Peter Hook And The Light, he's become an adept frontman, as well as working with guest vocalists including Mica Millar, Natalie Findlay and Bastien Marshal, the latter standing in for Ian Curtis.
They've released several live albums, while with Hook's ex-Monaco bandmate David Potts having played with The Light since 2013, an epic show at London Royal Albert Hall in 2019 saw the first new Monaco song since 2000, with the driving Higher Higher Higher Love, as Hook announced: "Me and Pottsy have been talking for a while now about doing new music."
On a purely professional level, while Hook refers to his former bandmates as "So-called 'New Order'", the two camps should be able to happily co-exist without each other.
Peter Hook And The Light have performed each of Joy Division and New Order's albums up to Republic in full on various tours, while Joy Division Orchestrated was a potentially cheesy idea which succeeded brilliantly thanks to the band's commitment and the accompanying emotive playing of the Manchester Camerata orchestra.
Hook is one of life's great storytellers, and he tells his own as well as you'd hope in his two memoirs, Unknown Pleasures and Substance, as well as Haçienda history, The Haçienda: How Not To Run A Nightclub.
But the feud between the two camps shows no signs of ending, and it's desperately sad to hear both sides talk about it. I've been fortunate to interview Hook several times.
While he's usually funny and easy-going, always knowing how to exert maximum humour from any story of his life before and after New Order, Hook is invariably distraught when discussing the detail of what has gone wrong with his former bandmates.
When I last spoke to him, for The Sunday Express in 2020, Hook admitted: "We should stop the feud before one of us dies. A mate told me recently: 'One of you is going to take this to the grave.' It just needs one of them to pick up the phone, or have their lawyer say: 'Let's have a meeting.'
"It's awful, as not only are the band compromised by it, but so are the fans. I never thought the people I made such earth-shattering music with would end up treating me like shit."
If it's extremely unlikely Hook will ever play with New Order on stage again, let alone bring his bass to their studio, you'd hope that somehow a truce could be had for them to meet up and be able to reminisce about that earth-shattering music.
Bernard Sumner's own 2014 autobiography, Chapter And Verse, was a disappointment. Sumner has always said he doesn't have a message for anyone and that he'd rather not discuss his thoughts with journalists either, thanks. Which is fair enough, but he mostly took that attitude to his own book.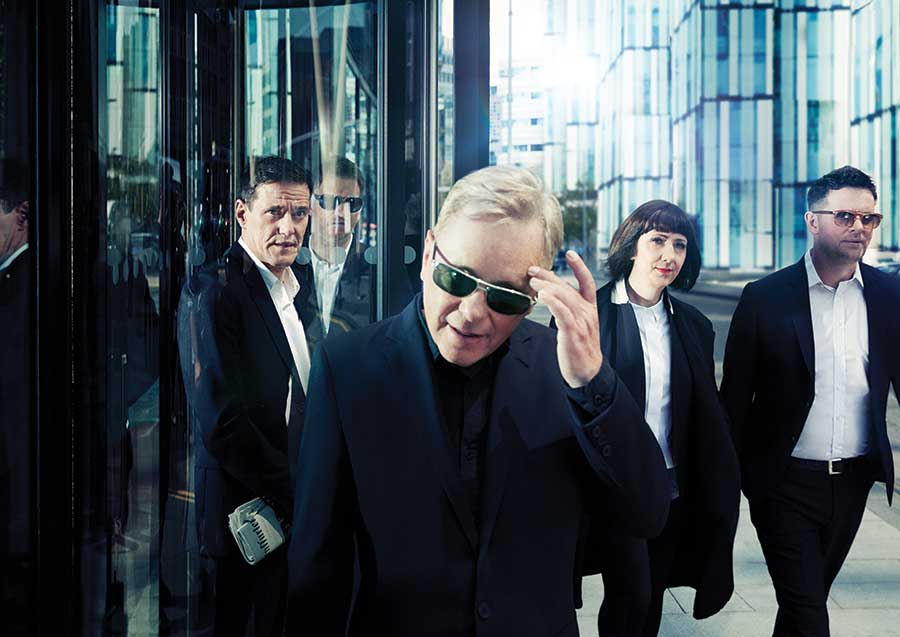 Again, that's perfectly reasonable: Sumner has enough credit as guitarist, vocalist and lyricist not to require his former friend's storytelling gifts too.
With Gillian Gilbert hinting she'd like to create a photographical memoir, it's Stephen Morris who best tells the current incarnation's side of the dispute, via his own Joy Division and New Order books, Record Play Pause and Fast Forward.
If Morris isn't as extravagant as Hook, he's equally funny; sharp and blessed with a humour that, ironically for a drummer, is distinctly offbeat.
He's also magnanimous, preferring to remember the good times with his old rhythm section partner rather than rehash the ongoing bitterness.
As Morris told me in 2020: "The way things are now, you'd think we'd been at each other's throats for 30 years and it just wasn't like that. It's funny seeing old photos of us together, because you remember how great a time we had. We really did enjoy it, and most of the time it was all for one and one for all."
The current line-up seem to still enjoy themselves, ever since first playing in 2011. Initially, the plan was to play two shows, in honour of Michael Shamberg, the Factory associate who produced New Order's videos.
Just two months earlier, Morris had told The Guardian: "There's no future for New Order. It's hard to draw a line under everything, but I think we have."
At that point, promoting the Total compilation, it was already clear the faultlines were between Hook and Sumner/Morris/Gilbert.
The latter's anger was because Hook had apparently taken control of the Haçienda name without the others' permission, while also spoiling Joy Division's legacy by playing Closer and Unknown Pleasures in full with Peter Hook And The Light.
Hook countered in the interview that the others had no interest in The Haçienda and hated playing Joy Division songs in concert themselves.
Whatever the truth, Sumner, Morris and Gilbert enjoyed the initial benefit concerts in Belgium and France so much that this previously tour-averse band suddenly couldn't stop playing.
A joyous concert at the relatively small 3,000-capacity Troxy club in London in 2011 led to the first of what has become a regular sideline in live albums, Live At The Troxy.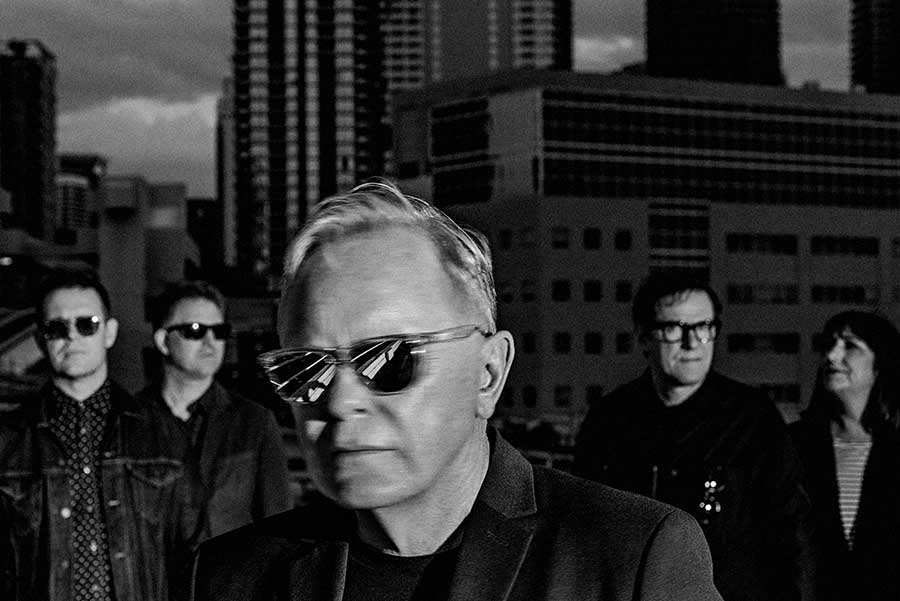 It made total sense that Phil Cunningham, Gilbert's replacement when she had to leave New Order to look after her and Morris' ill daughter Grace in 2001, should become a full-time member.
But Cunningham was now a second guitarist, with Gilbert happily able to resume life as an imperiously cool keyboardist to rival Chris Lowe and Ron Mael.
While Gilbert had been unable to play on Waiting For The Sirens' Call, she'd had to hear her bandmates demo that album, its tour and the Get Ready shows at her home in Cheshire, as it doubles as New Order's rehearsal base.
"It was heartbreaking," Gilbert told me in 2020. "I'd go outside with the laundry and I could hear them all playing songs in the home studio. It was horrible, as I felt completely rejected."
It's no wonder Music Complete is such a keyboard-heavy album, Gilbert sounding as righteously joyous in the studio as she has on stage since that 2011 live return.
Replacing Hook was Tom Chapman. While Cunningham had been a full-time member of Sumner's post-first New Order trio Bad Lieutenant, Chapman had officially only been a member of their touring line-up.
With New Order's recording output preceding at a stately pace, Chapman has remained prolific. He formed Rubberbear with singer Steve Trafford – a former bassist himself for The Fall and Paul Heaton's solo band – for three EPs.
Then followed ShadowParty with Cunningham and two members of Devo; guitarist Jeff Friedl and keyboardist Josh Hager.
ShadowParty's eponymous album was a star-studded affair, also featuring former Verve guitarist Nick McCabe, sometime Primal Scream singer Denise Johnson and Johnny Marr's rhythm section, Iwan Gronow and Jack Mitchell.
To complete Chapman's restless output alongside New Order, during lockdown he formed Sea Fever with Cunningham, Gronow, Beth Cassidy – singer with New Order's Factory labelmates Section 25 – and drummer Elliot Barlow of Brix & The Extricated. Their album Crossed Lines was released in 2021.
With Cunningham and Chapman happy to play with such a range of musicians, it's helped make them adaptable, an affable presence next to the bullish Hook.
Speaking around the release of the Lost Sirens outtakes album in 2013, Sumner told Bonafide: "There's a positive vibe in the group. I really enjoy touring, which is really a first for me." Touchingly, when asked about Hook, Sumner said: "Do you want the truth? I miss him dearly."
During Hook's time in New Order, their only live album was BBC Radio 1 Live In Concert, recorded when they headlined Glastonbury in 1987.
Since Live At The Troxy, New Order have also released Live At Bestival 2012 from Bestival festival; NOMC15 from the Music Complete tour at Brixton Academy; So It Goes from 2017's homecoming rarities shows in Manchester; and Education Entertainment Recreation from 2018's one-off London Alexandra Palace show. That's how much Bernard Sumner now enjoys playing live.
The band have also begun to embrace their catalogue. However much it might be contractual, at least Hook gets a voice when they promote their vintage albums to tell his side of recording.
Boxsets have so far arrived for Movement; Power, Corruption & Lies; and Low-Life, missing those albums' standalone singles but adding in two DVDs per boxset of live shows.
In fairness, for considering why it's taking so long to follow Music Complete, you can remove the two years of lockdown.
Morris and Gilbert joked that New Order weren't exactly designed to attempt writing sessions over Zoom and were barely able to conduct any band business meetings remotely.
Music Complete arrived four years after that initial 2011 reunion. Rather than think they needed to record an album, New Order simply wrote one song at a time until they had enough good songs to assemble them into an album.
That seems to be the way forward, as Morris said while promoting the Power, Corruption & Lies reissue. "We've got one new song and it'd be a good idea to get at least one more done, because that's how we did Music Complete: one song after another. It's also how we did it in the very early days.
"One of the problems with New Order – particularly after Low-Life – is that you start to think, 'We've got to get another record out.' You write songs in a vacuum. Thinking, 'Oh, we need eight more songs, now what?' doesn't work. The worst album for that was Republic."
The joint Pet Shop Boys tour didn't give any previews of any new tunes, and New Order appeared not to do any interviews for the concerts.
Hopefully, they've quietly been assembling songs, one after the other. With any luck, Monaco will have a new album soon too.
If a convivial dinner with all six past and present New Order members is unlikely to get booked soon, at least musically there's still much to look forward to. Music isn't so complete after all.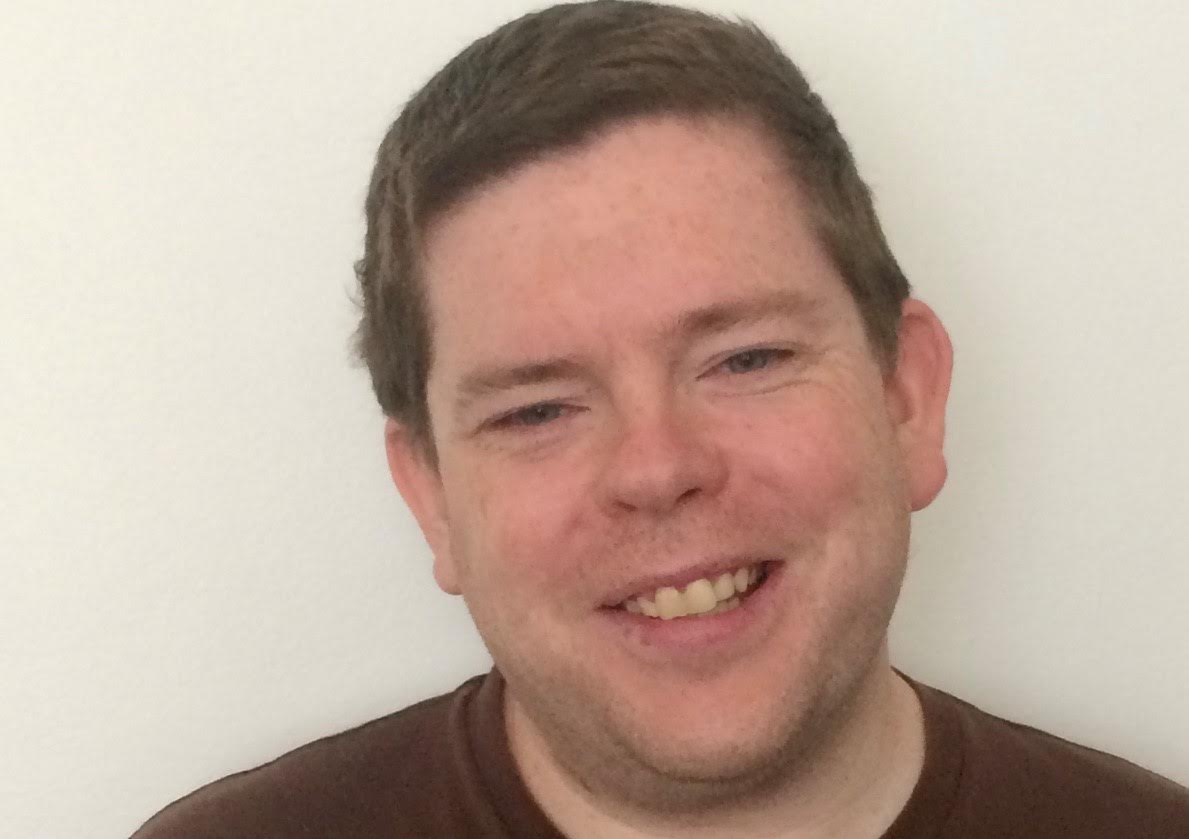 John Earls
Writing for Classic Pop since our first issue, John has been to Adam Ant's house, sworn at by Bob Geldof, touched Johnny Marr's favourite guitar, interviewed Richard Coles on his vicarage bed and serenaded with Last Christmas by Shirlie Kemp. John first specialised in writing about music as editor of Teletext's Planet Sound music column from 2000-09 and now writes about pop for a range of magazines and national newspapers. A Luton Town fan, John also writes about football. His bucket list interviews for the magazine are Grace Jones, Kylie, Siouxsie Sioux and Andrew Ridgeley.