Classic Pop Issue 84 is on sale now!
By Steve Harnell | October 18, 2023
In the latest issue of Classic Pop we have an exclusive full band interview with Duran Duran who reveal all about their Halloween-themed new album Danse Macabre that features covers, reworked songs from their own back catalogue, as well as all-new material.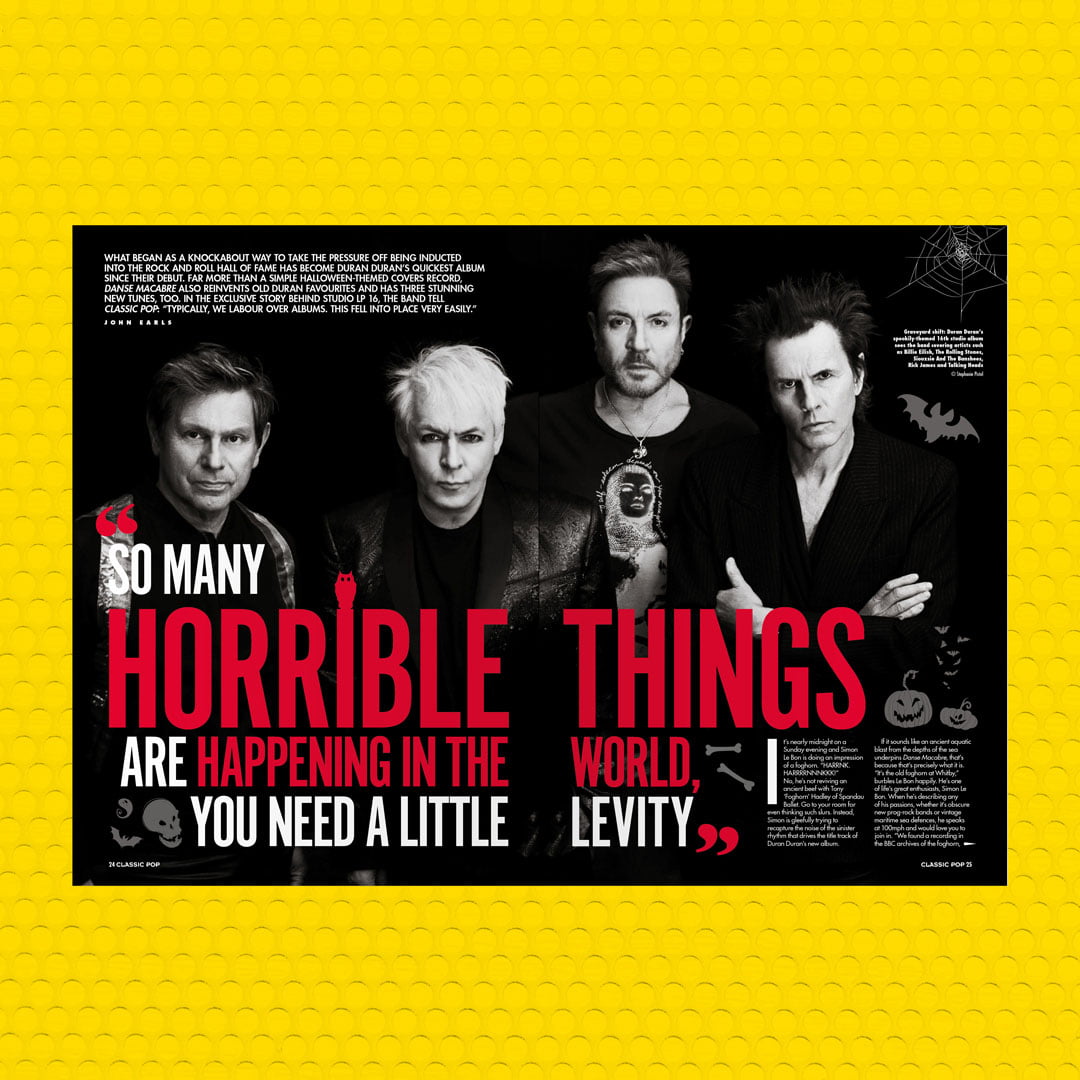 We also meet OMD's Andy McCluskey and Paul Humphreys who take us inside their stunning – and what very well may be their final – new studio LP, Bauhaus Staircase.
Eddy Grant tells us how he's made chart smashes from hard-hitting topics and reggae superstars UB40 reflect on 45 years at the top (and the rift that still rankles between brothers Robin and Ali Campbell).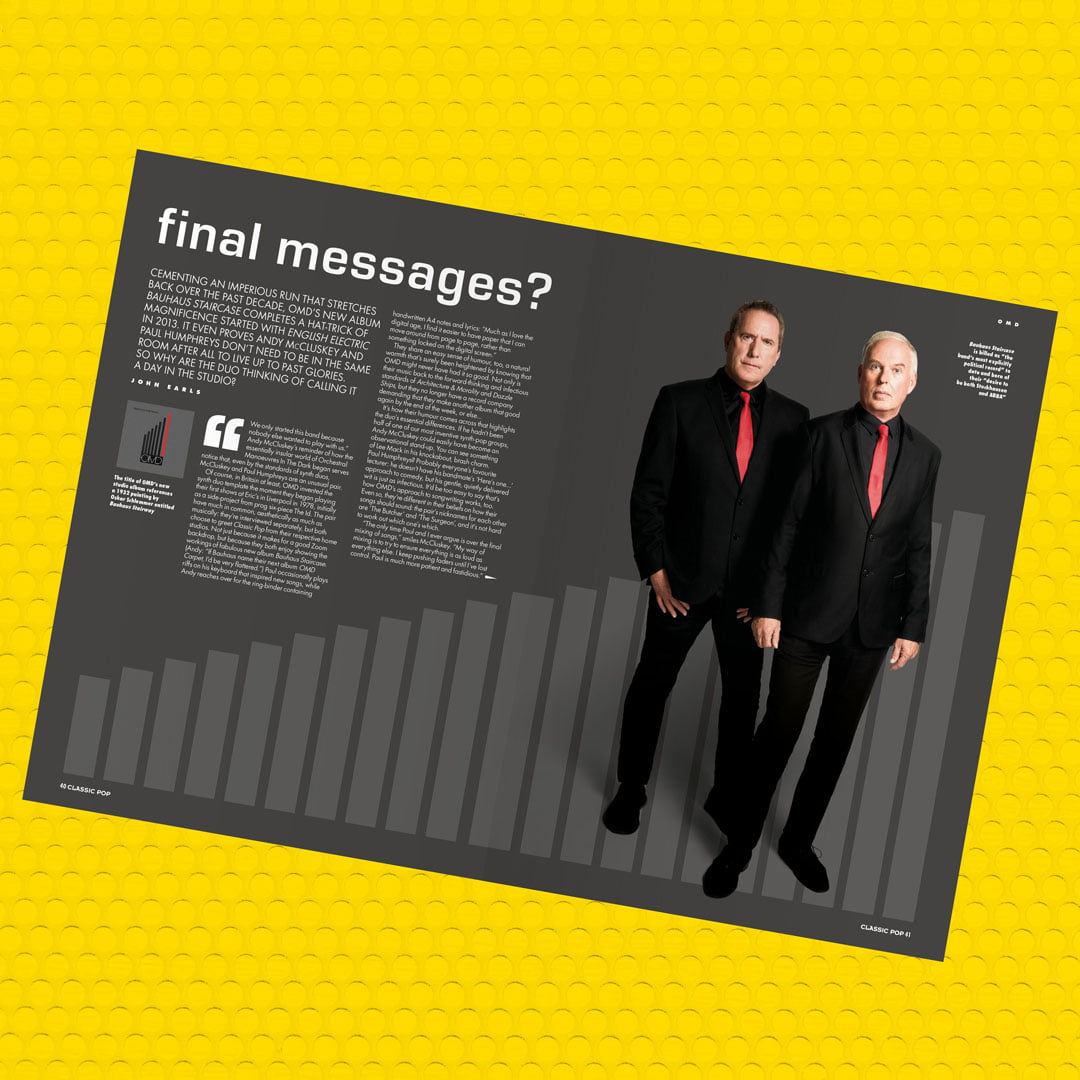 Elsewhere, we put Depeche Mode under the microscope for our Album By Album feature and hear from former Cure member Lol Tolhurst about his star-studded collaborative album, Los Angeles.
Our latest classic album is a-ha's Scoundrel Days and we also give some much-needed love to The Style Council's Modernism: A New Decade.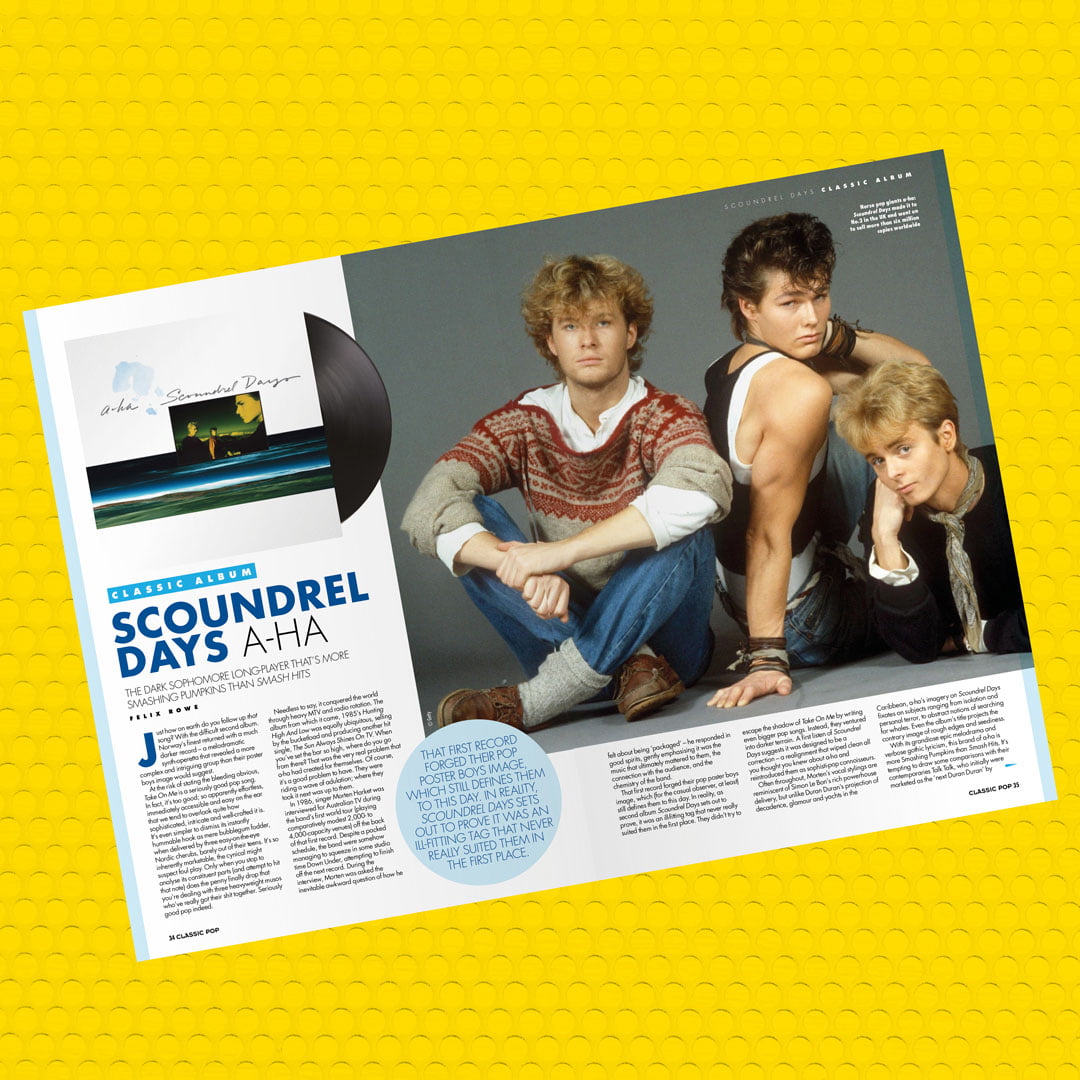 In our packed reviews section we give our verdict on new album releases including Duran Duran, OMD, Madness, Vince Clarke and The Rolling Stones plus there's a comprehensive reissues section featuring Prince & The New Power Generation, New Order, Marc Almond, Soft Cell, Bryan Ferry, Kirsty MacColl and much more. We also check out live shows by UB40 and Dexys.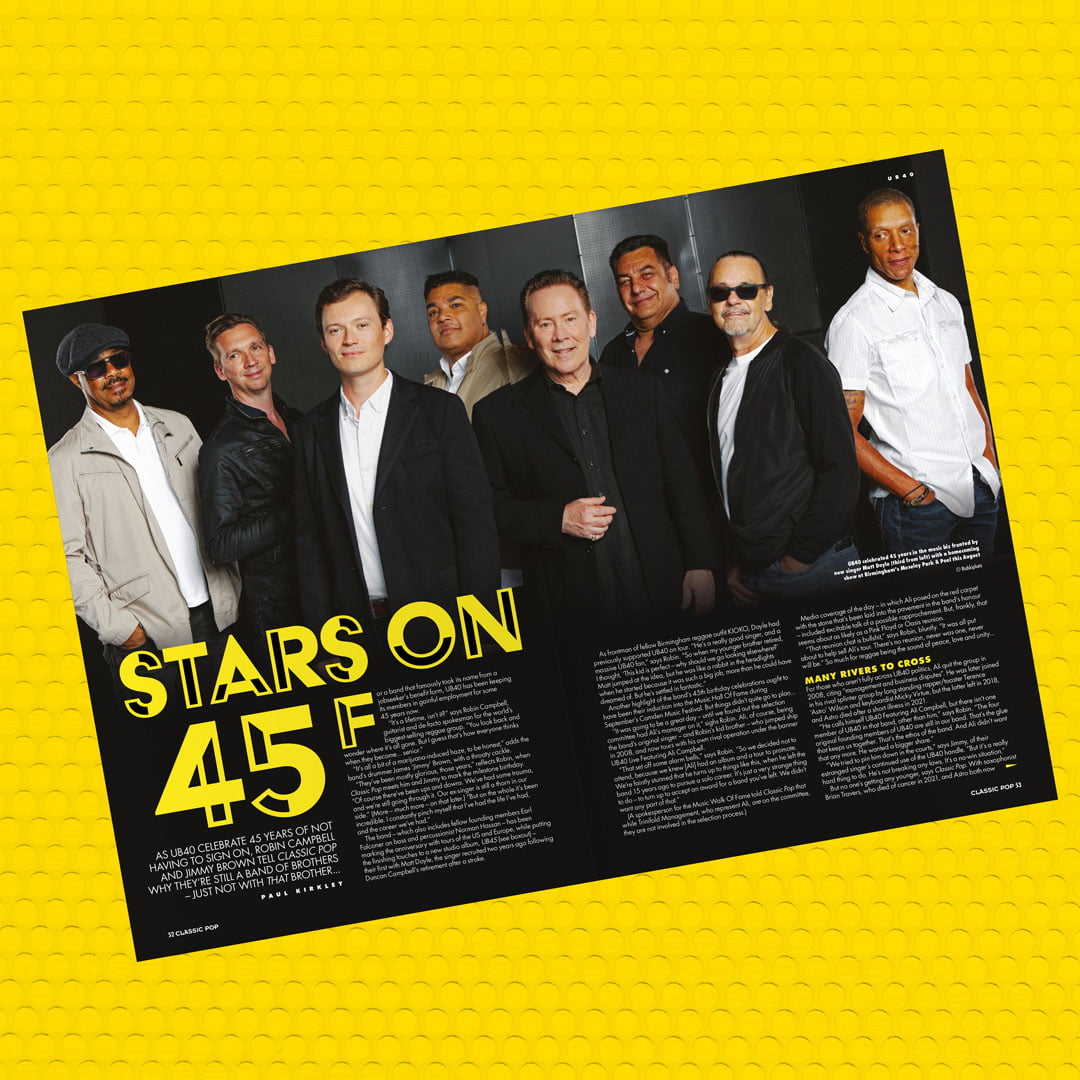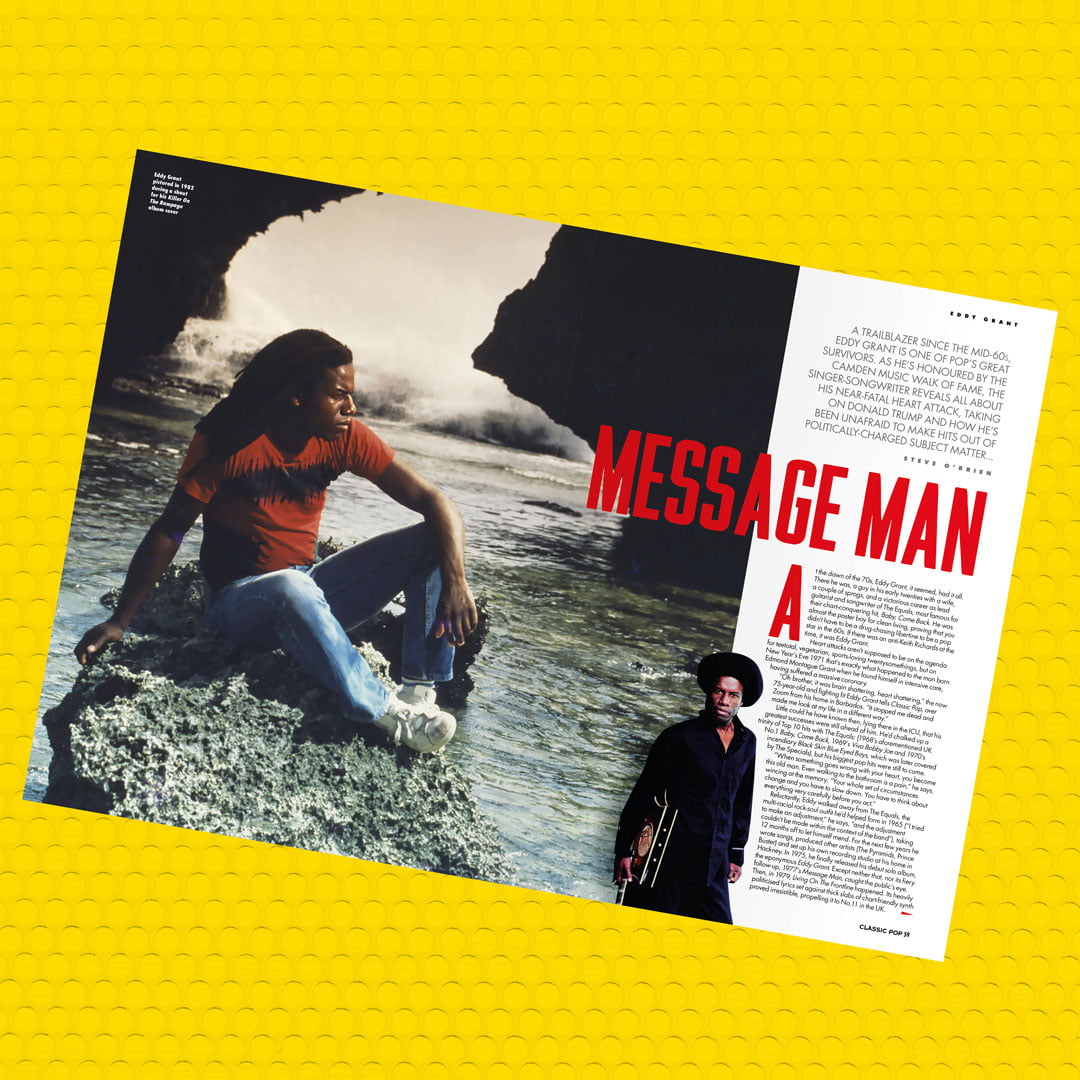 Get your copy of the new issue of Classic Pop
Order Classic Pop issue 84 online
Get the magazine delivered direct to your door by ordering your copy of Classic Pop issue 84 directly from us today for just £6.99 (inc. P&P) here.
Download the digital edition
Get the digital edition from Pocketmags. Or find the new issue in the Classic Pop app.
Not downloaded the free Classic Pop app yet? Find out more about the app here
Find Classic Pop issue 84 in stores
Available from WH Smith and other outlets priced £6.49. Use our handy Store Locator to find your nearest Classic Pop stockists.
Subscribe to Classic Pop Plus today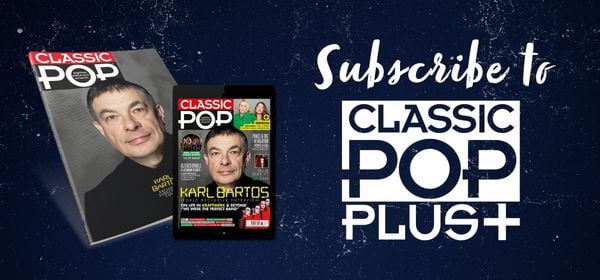 Join Classic Pop Plus and choose between a print or digital subscription
Get every issue of Classic Pop delivered straight to your door, or your device
Enjoy the entire digital issue archive of all past Classic Pop issues since day one
Save 10% on all Classic Pop back issues and Classic Pop Presents specials
Discover other interests with 10% off all other Anthem magazines
Enjoy exclusive subscriber-only covers (print subscription only)
Receive our free e-newsletter every week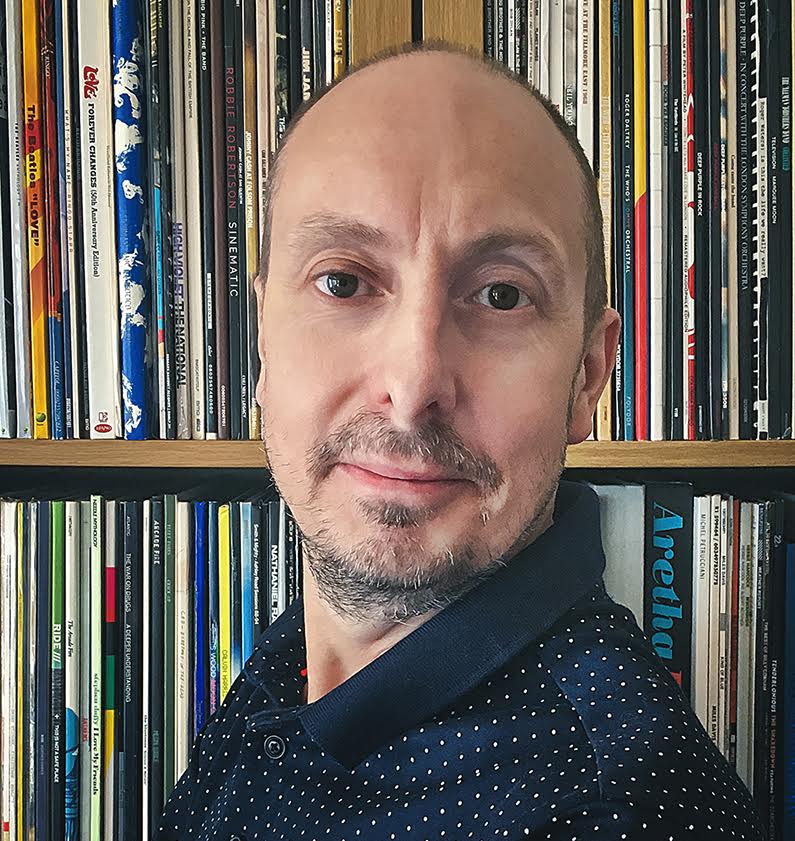 Steve Harnell
Steve Harnell is the Editor of Classic Pop and Vintage Rock magazines. Over the past 25 years he's written about music for magazines and newspapers such as Long Live Vinyl, Record Collector, Total Guitar, Country, Guitar, the Bristol Post and Western Daily Press. During that time, he's interviewed an array of major names including Al Green, John Lydon, Massive Attack and Ian Brown. Apart from his regular work at the helm of Classic Pop and Vintage Rock, he's also edited various special editions of their sister titles, Classic Pop Presents and Vintage Rock Presents.