Prince: Remembering Diamonds And Pearls
By John Earls | November 2, 2023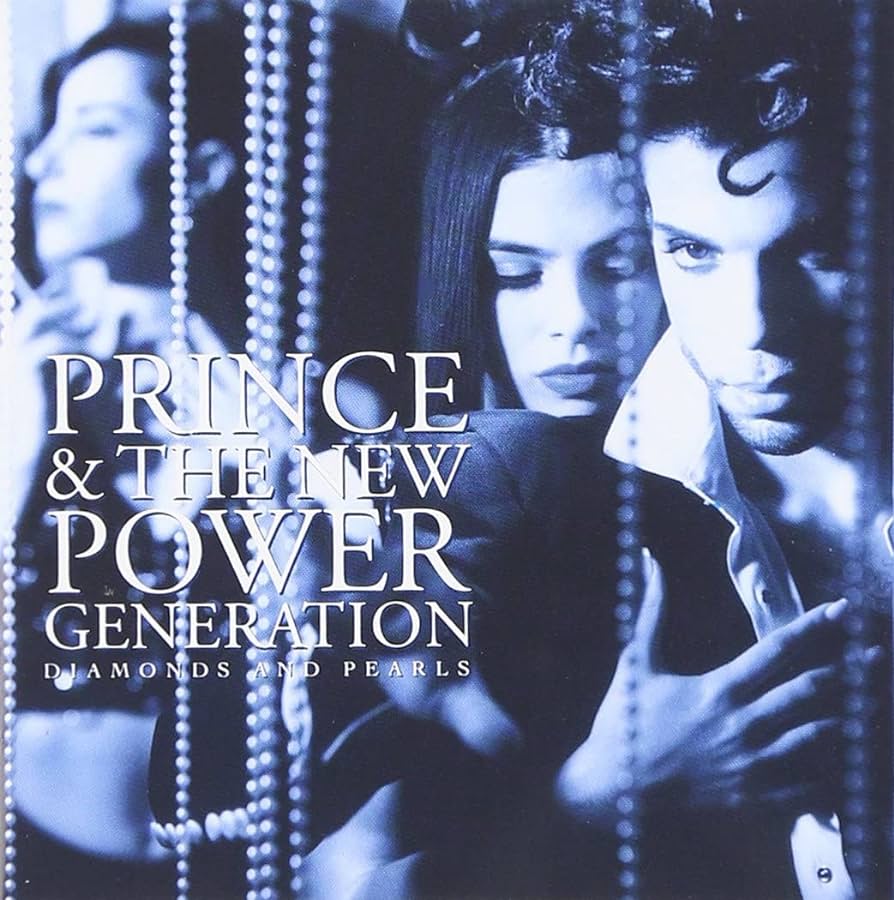 After ruling the 80s, Diamonds And Pearls proved that Prince could boss the 90s, too. With a mammoth new boxset of the masterpiece LP recently released, Classic Pop asks New Power Generation, Prince's engineer, plus his estate's archivist and new owner, how The Purple One conquered hip-hop.
"Diamonds And Pearls is where the second chapter of Prince's career begins. He'd had his way for an entire decade, but now he was trying to find his footing."
So says Prince And The New Power Generation drummer Michael Bland of the fallout from Graffiti Bridge.
The psychedelic Graffiti Bridge album and film in 1990 was a fascinating but flawed project, leading critics to seriously question if Prince was a one-decade wonder.
However, the subsequent Diamonds And Pearls sold six million copies to become Prince's second best-selling album, after Purple Rain.
"Diamonds And Pearls showed Prince could always come back," smiles Bland. "Give Prince the right soldiers and the right team members, he could always win. A lot of people had counted Prince out after Graffiti Bridge, but his next album proved you could never bet against him."
Prince had debuted New Power Generation as a band name in the film of Graffiti Bridge, with a song of the same title on its soundtrack. But Diamonds And Pearls is where the name became a reality. It made a huge difference.
"Prince went through a dark period around Graffiti Bridge," remembers Michael Koppelman, the engineer on both albums. Along with NPG guitarist Levi Seacer Jr, Koppelman is the only person to have worked on both records.
"Normally, Prince was always made-up, dressed for performance 100% of the time. But on Graffiti Bridge, he was mostly on his own and he'd wear an ugly sweater.
"For Diamonds And Pearls, he had people back around him. Prince was joking and playing basketball. New Power Generation brought a totally different vibe."
LIVING FOR THE CITY
In the homecoming preview show for  Diamonds And Pearls' tour, at his own Grand Slam club in Minneapolis in January 1992, Prince announces: "If it ain't from Minneapolis, it ain't worth shit."
It's an ethos front and centre in Diamonds And Pearls. Although the album is generally categorised as 'Prince goes hip-hop' it's more accurate to say that it's his hometown celebration.
Bland, bassist Sonny Thompson, keyboardist Tommy Barbarella, rapper Tony M and dancers Kirk Johnson and Damon Dickson all hailed from Prince's hometown.
Johnson – who also plays percussion on the album – Dickson and Tony M (full name Tony Mosley) had been in a dance trio, TDK, who competed at the same amateur talent contests in Minneapolis where a teenage Prince played his first shows.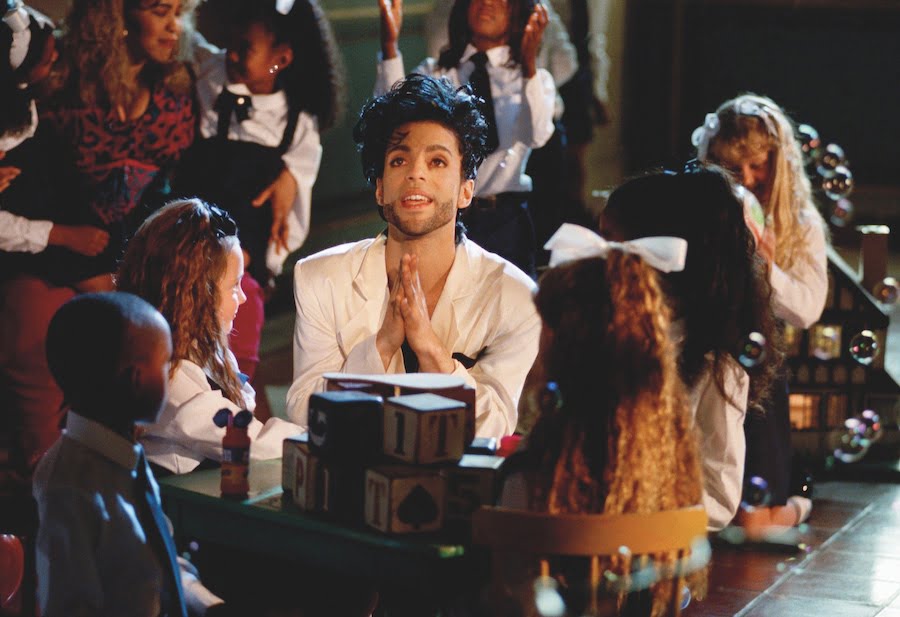 "You already had incredible talents in Minneapolis before Prince," recalls Tony. "Terry Lewis of Jam & Lewis was in Flyte Tyme, though I mostly knew Terry as my junior league football coach. Sonny Thompson was a huge guitar influence on Prince, and his group, The Family, were pure gangsters.
"Everyone had things that they could do – but Prince could do everything all the other groups could, and then brought his own style on top. From the start, Prince was unbelievable."
Tony and Bland both believe Diamonds And Pearls is Prince's homage to those early days, as Tony explains: "Our vibing in New Power Generation was a throwback to that Minneapolis sound.
"Sonny might start a bassline, or Michael a beat, and we'd build it up as a group. Once you got locked in, everyone would be going: 'Ooh, this is nice!'"
Bland points out the differences in Minneapolis' subcultures were key to the atmosphere, noting: "There were a lot of common references in New Power Generation, jokes over things we found funny about Minneapolis.
"But Prince and the others were from the north side, while I was from southeast Minneapolis, by the university, where a lot of professors lived. North Minneapolis was an area I wasn't allowed to go to, so the others had even more shared landmark experiences."
Another who witnessed Prince's early battle of the bands shows is Charles F Spicer Jr – the new owner of Prince's estate.
Appointed by Prince's siblings to take control of the singer's legacy in August 2022, Spicer was 13 when he met 17-year-old Prince through the future star's half-sister Sharon.
"I lived in New Jersey and took Prince to a jam session in the park," Spicer recalls. "In my neighbourhood, we were big into Parliament, Funkadelic and Earth, Wind And Fire, and we all thought we were pretty good.
"Of course, Prince wasn't the tallest, so when he grabbed someone's guitar and got up on stage, there were looks of: 'Who's this?'
"Then Prince ripped into Santana and blew the whole park away. Seeing someone who was basically my age rip it like that was on another level. We had a 40-plus year relationship after that time, and that's how I'm involved in all this."
"All this" includes being in charge of Paisley Park and the release of Prince's music catalogue. Following acclaimed super deluxe boxsets of 1999 and Sign O' The Times, the new 12LP/7CD edition of Diamonds And Pearls is similarly comprehensive and wondrous.
It features the usual B-sides, mixes, work-in-progress demos, as well as a live album and Blu-Ray of that spectacular 1992 Grand Slam concert, and an incredible 33 previously unreleased songs from the Diamonds And Pearls era.
It's been three years since the Sign O' The Times boxset, but Spicer insists the wait was necessary.
"We only came in charge of the estate last August," he emphasises. "We had to get up to speed, to ensure that we were doing the right thing. We have to ensure we showcase Prince's greatness in the way he'd want it showcased.
"Also, we have to make sure that the fans are satisfied. There's no fan in the world like a Prince fan. We have to honour their diligence and expertise. To give fans the best that we can give them, that takes a while."
Fellow childhood friends TDK had a brief appearance in Purple Rain, but had to wait until 1990's hits show Nude to join Prince on tour.
It proved extra special for Tony M, after Prince wandered in on him rapping Digital Underground's classic Humpty Dance before a show in Paris.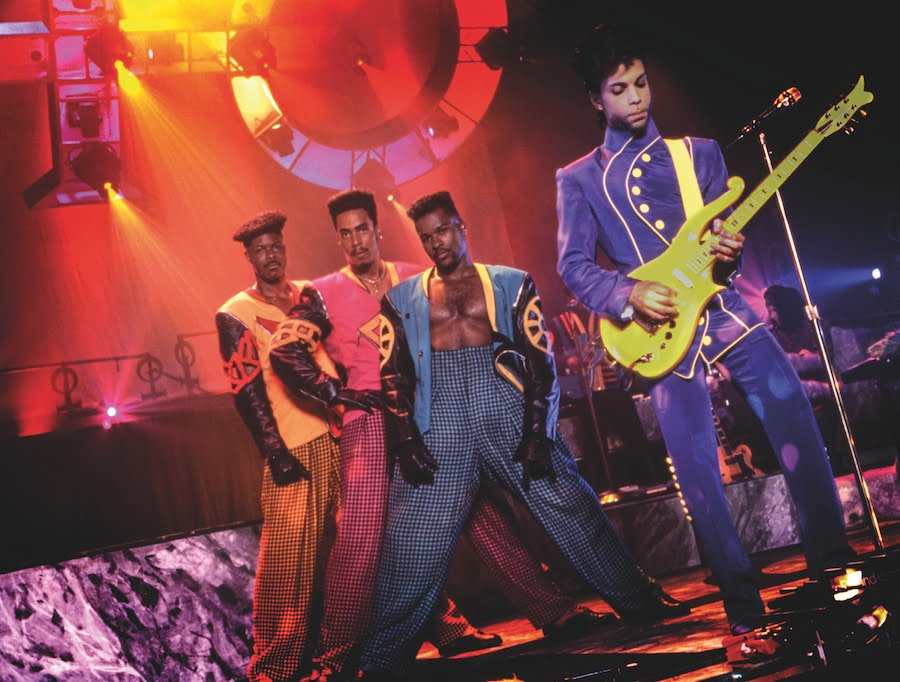 Tony grins: "Prince called me into his office and said: 'Hey, I didn't know you could do that.' It opened his eyes to me. He said: 'When we get to Germany, I'm going to do a wardrobe change. Can you do Humpty Dance then?'
"Once I had that opportunity on the Nude Tour, I tried to kill it on stage, to murder it. I wanted to make it hard for Prince to come back out. I obviously never achieved that – he was Prince! – but he saw that Northside Minneapolis competitiveness and respected that."
Michael Bland's entry into New Power Generation was even more unlikely. Aged just 19, he was a theology student about to start his junior year at university.
He'd also drum at local Minneapolis club Bunkers, playing with Prince's friend Margie Cox's band Dr Mambo's Combo. Margie recommended Prince check out her new drumming prodigy. And as soon as he did, Prince was sold.
"Prince phoned my parents' house to offer me the drumming job for some shows around Batman," says Bland. "I can't explain how I was so cool about Prince's offer, but I'm an overly rational man and I started asking Prince very practical questions, like it was any temp job offer: 'When will this all be done? Do you think I'll have time to go back to college…?'
"Prince just laughed at me. He was cracking up, saying, 'I don't think you'll have time to go back, really.' Anyone else would have been screaming but, while I respected Prince's music, I wasn't a fanatic.
"I treated him like he was any other person. I think he appreciated that, because it was hard for Prince to find people who could relate normally to him."
New Power Generation's line-up was completed by Seacer and powerhouse singer/keyboardist Rosie Gaines, both from California.
Seacer had played bass with Sheila E, but switched instruments with Thompson, Prince's teenage guitar hero, almost on a whim.
"The first time I played with Prince, Sonny and Levi was on The Arsenio Hall Show," says Bland. "Sonny asked Prince just before we went on: 'Do you want me to play guitar or bass?'
"Prince said: 'You choose.' Sonny told me later he knew Levi really wanted to play guitar. That was lucky for me, because from the very first note Sonny and I played together as a rhythm section, both of us were, 'Where have you been all my life!?'"
With his previously fictional band now a vivid reality, songs flowed at a hell of a rate, even by Prince's standards: Diamonds And Pearls' title track and its epic finale, Live 4 Love, were the first to be recorded – on the same day.
The former features one of the all-time great drum fills, which arrived totally spontaneously on the song's second and final take. Bland reveals: "Prince told me right before the second take: 'Hey, put something in that space right there.'
"That fill became my calling card and it's stuck with me for the rest of my life. But I only decided what to play in that second the 'record' light went on."
CREAM OF THE CROP
Next to arrive was Cream. The new boxset's extras include the classic's second take, where Prince can be heard talking New Power Generation through how to play the song.
Its inclusion on the boxset is courtesy of Prince archivist Duane Tudahl, who has written books about Prince for 30 years, specialising in chronicling the star's studio sessions, before Prince's estate decided they should probably make Tudahl's expertise official in going through Prince's unreleased tapes.
Part of the team who compile Prince's boxsets, along with Spicer, art director Alex Tenta and engineer Chris James, Tudahl enthuses: "You hear Prince lead the band through a future No.1 hit.
"Music history students will get so much from that take of Cream. It's like getting a lesson from Picasso on how art is created. The cool thing about New Power Generation is that they had a psychic bond with Prince. They could sense whatever Prince wanted."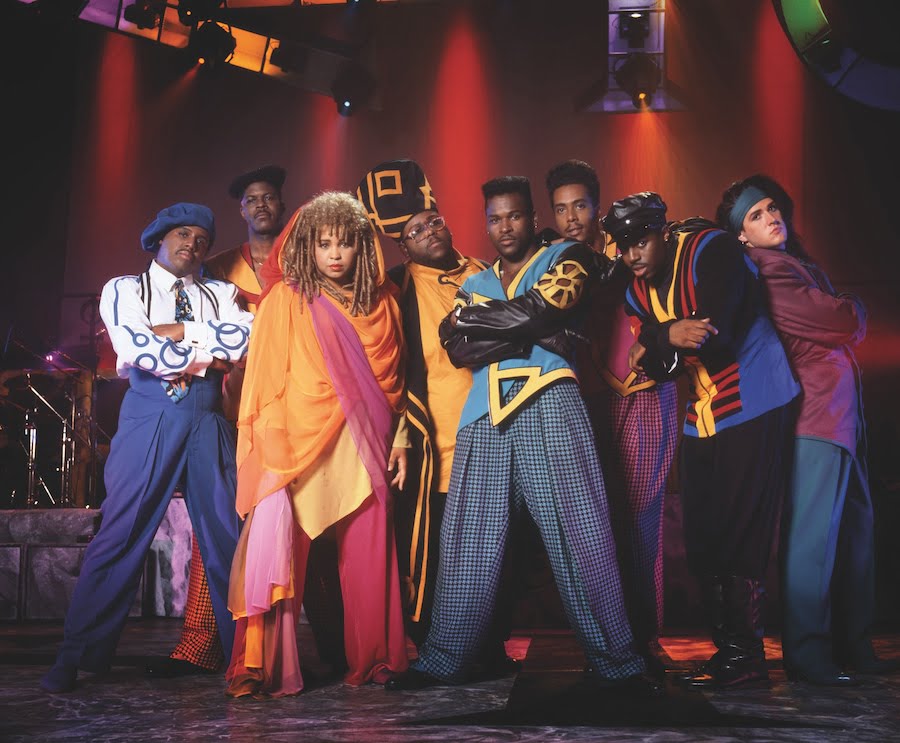 The band also made the studio more relaxed, as Koppelman remembers: "It was really fun to get to know New Power Generation, they brought an energy to everything.
"They were a buffer between the engineers and Prince, in a way. Prince wouldn't take breaks or celebrate things. He didn't want any of that, he just wanted to work, but New Power Generation lightened him up and made working fun."
Part of the fun for New Power Generation was having Prince as an unofficial tutor. A decade younger than his bandmates, Bland initially didn't know some of the music names thrown around in rehearsals.
"Prince was like a college professor," laughs Bland. "He really would say: 'You've got to stay after school' to me. He had a turntable set up, then called his housekeeper to tell her what records to bring over.
"Then it'd be four hours of me and Prince in the studio, listening to Sly Stone, Graham Central Station, Bootsy Collins, Little Richard… Prince had to catch me up on music, but through him I got to know music on a deeper level."
Tony M's concerns were more intellectual. Although he was able to respond to Prince's requests for raps whenever they were thrown at him, he feared that fans would reject Prince's new hip-hop direction.
"New Power Generation were the first band since The Revolution that Prince was going to introduce as an entity," reasons Tony. "For us to incorporate me as a rapper, I was nervous.
"I said to Prince: 'Your pop fans aren't going to be into it off the bat and I can tell you the hip-hop community is not going to be amenable to the situation either. Bro, I don't know how this is going to work.'
"Prince said: 'You let me figure out the logistics, you just continue to create. I need you to get your mind set on how things are going to change for you in your life.' He was right."
EAST VERSUS WEST
Daddy Pop was Tony M's first major contribution to the album. "You can hear a Chuck D vibe in that one," explains Tony. "It's very in your face. On my first songs to be recorded, you can hear my Public Enemy and KRS-One influence, where I'm trying to find my own voice.
"I knew what I wanted to say, but figuring out how to say it was harder. My influences were East Coast artists, but how was I going to express myself as a rapper from the Midwest?
"I soon found out people really dug my smoother tone, a deep baritone I had. I leant more into that as recording continued. On songs like Gangster Glam, I pulled back a little, instead of showing you all the time."
Eventually, Tony had the confidence to tease Prince about his bandleader's own rapping skills, laughing: "When Prince rapped, I roasted him all the time, all in good fun. He'd do a verse and I'd be: 'You sure you want to put that on there?' Prince's competitiveness meant he'd go: 'I can do that, too.'"
Although Rosie Gaines made an instant impression with her mesmerising vocals on Diamonds And Pearls' title track, her voice came more to the fore as recording continued.
"A whole other version of that album could have come out," ponders Bland. "Prince was really into hip-hop, and the album started out a little too aggressive and uncommercial. But he backed off that and brought in more of Rosie, finding a perfect middle ground between her and Tony."
Ill health means that Gaines has sadly been unable to perform in more recent years, which has seen her talent be neglected by the public.
"Rosie is one of the greatest singers who ever lived," says Bland. "I think she's from another planet sometimes, that the way Rosie sang was the language of whatever planet she comes from.
"Her talent was just so pure, and being on stage with her every night was like a religious experience. And Rosie was truly religious – she carried her bible everywhere she went, putting it underneath her keyboard stand during shows."
Gaines is the subject of Duane Tudahl's favourite story he uncovered for the entertaining book in the new boxset. Although it's Prince who is seen performing the infamous scream at the start of Gett Off's video, it was actually Gaines who hollered it during recording.
"That scream has been debated about for years," Tudahl chuckles. "Being told it was Rosie who did it finally closed so many doors. Doing these boxsets, it's magical to get stories like that out there, because Paisley Park was a private place.
"Prince didn't let anyone in the studio, so hearing people say what it's like watching Prince make this music gives me goosebumps."
So secretive was Prince that even his own bandmates were surprised by some of the songs on the album.
"When Prince wanted to work alone, we were kept out," admits Bland. "When he worked in private, we never knew what it was until Prince wanted to show it to us. The first time I even heard of Insatiable and Walk Don't Walk was when I got my advance copy of the album."
The only person to accompany Prince during those solo sessions was Michael Koppelman. "Prince expected engineers to be prepared for anything," he says.
"He wanted things to be perfect and he wanted them right now. We'd get everything ready hours in advance. If the band was ready to go, we'd get both the studio tape machines cross-connected, so we could run both tapes.
"Once, the tape ran out while they were playing. Prince was like: 'What the fuck?' I had to say: 'I didn't have time to change it, too much was going on.' We weren't perfect, but we tried."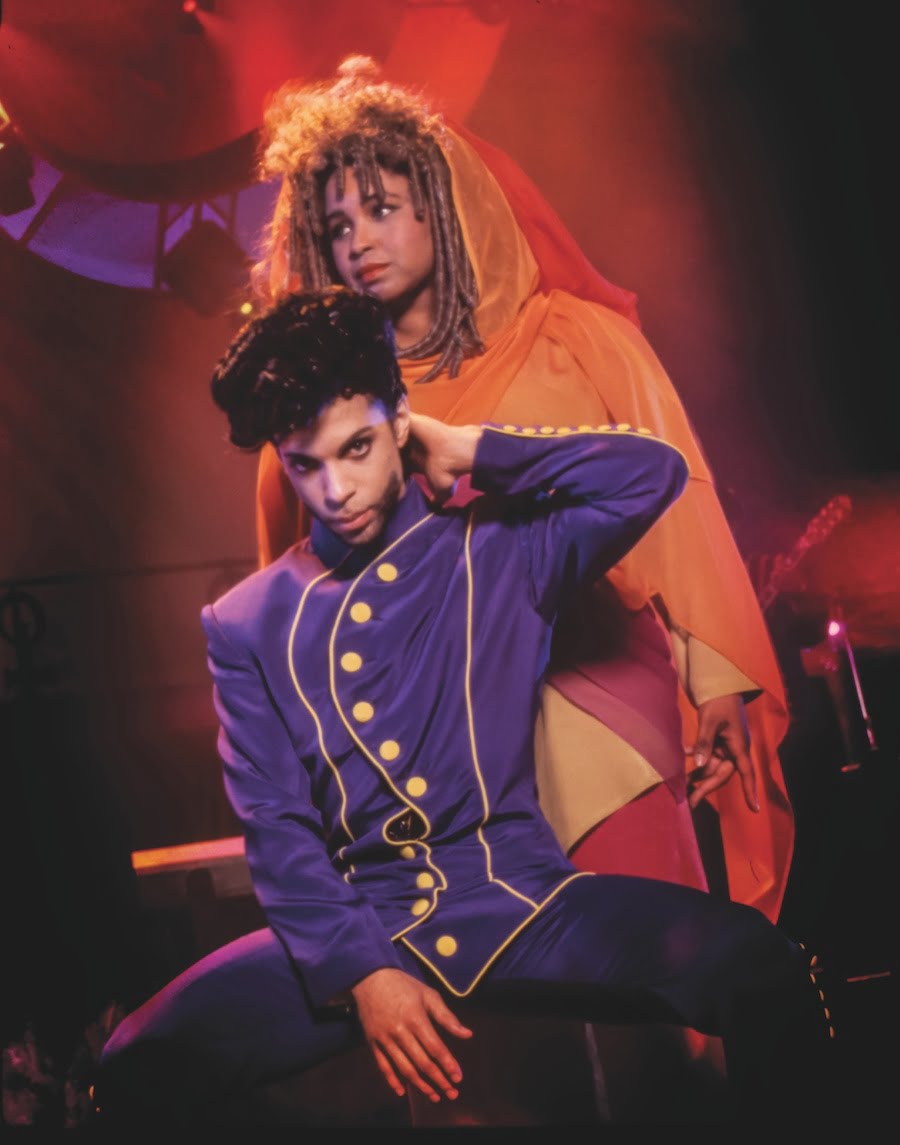 Like previous Prince engineers including Susan Rogers, Koppelman was like a doctor on call 24/7. If he worked until 10am, his pager would still go off at midday and he'd be back at the studio by 1pm.
"My relationship with Prince was pretty much entirely professional," shrugs Koppelman. "He'd sometimes call me into the studio without any specific task for me and we'd just talk shit, but we never hung out in any sense. We both understood it was always work. I was a tool of Prince's, and that's fine."

A NARRATIVE ARC
The engineer witnessed the album's tracklisting taking shape, until Thunder became the opening song, with Live 4 Love as its closer – Diamonds And Pearls' two songs most explicitly tackling social commentary.
"I'd be guessing, but I think those songs were an arc to Prince," muses Koppelman. "He rewrote the lyrics to Live 4 Love entirely.
"I can't recall exactly what, but something major happened in the Gulf War that made Prince say: 'I can't write a song about someone going to war to die,' so he re-sang and remixed the whole song."
Famously, Gett Off was the last track to be recorded for Diamonds And Pearls – after Warner Brothers told Prince the album needed a single.
"If I'd been working at Warner in 1991, I would not have asked Prince for another song," laughs Tudahl. "It's crazy that happened, as there were already so many wonderful songs on the album.
"But then Gett Off is so great. It's a different song for Prince, one where he's going: 'You want a single? I'll show you.'"
Tony M learned of Gett Off 's importance at a party in Los Angeles, recalling: "Prince's security guy called me and said: 'Prince wants to meet you outside real quick.' Prince was in a limo and he told me: 'I want you to listen to this.'
"It was the finished Gett Off, which I'm prominent on. Prince said: 'This is going to be the first single.' It was another way of him saying: 'Here is where things are going to change for you.'"
The tour certainly changed things for Tony. Prince would deliberately leave critical reviews for the rapper to read and stew over. "Prince was strategic about what articles each of us saw," remembers Tony.
"Some of the reviews were brutal. If I saw one, it'd affect my performance, because I'd go out onstage livid, thinking: 'Imma show them!' I had to learn how to dial that back.
"But there were certain shows where Prince would want us ready to kill – and that's when he'd be: 'Make sure Tony sees this one,' knowing it'd light my fire."
As commercially and artistically attuned as  Diamonds And Pearls  was with the public, the new boxset shows how many other great songs it could have featured.
Tudahl and Spicer both pick the bluesy I Pledge Allegiance To Your Love as their favourite outtake from the album, with Tudahl raving: "It's a great song which other artists might have tried to force onto the album, but Prince saw it wasn't part of Diamonds And Pearls' vibe. That's part of Prince's charm. It might be a great song, but if it doesn't fit, it doesn't fit."
Koppelman enthuses over the comedy funk of Work That Fat, revealing: "Everyone was having a blast, laughing while making that song. It was a rare moment when Prince really let loose. Prince could be silly and do fun stuff. It was awesome and very rare."
The heavy jam Something Funky (This House Comes) is Tony's favourite, as he says: "It's one of the first songs where Prince asked: 'Hey, Tony, you got something for this?' Prince loved it and everything blossomed from there."
It might have taken him a whole year to get back on top, but Prince was soon ruling the 90s with the same mastery as he'd dominated the 80s.
As Charles F Spicer Jr summarises: "We're very lucky that we were around at a time to see Prince's greatness."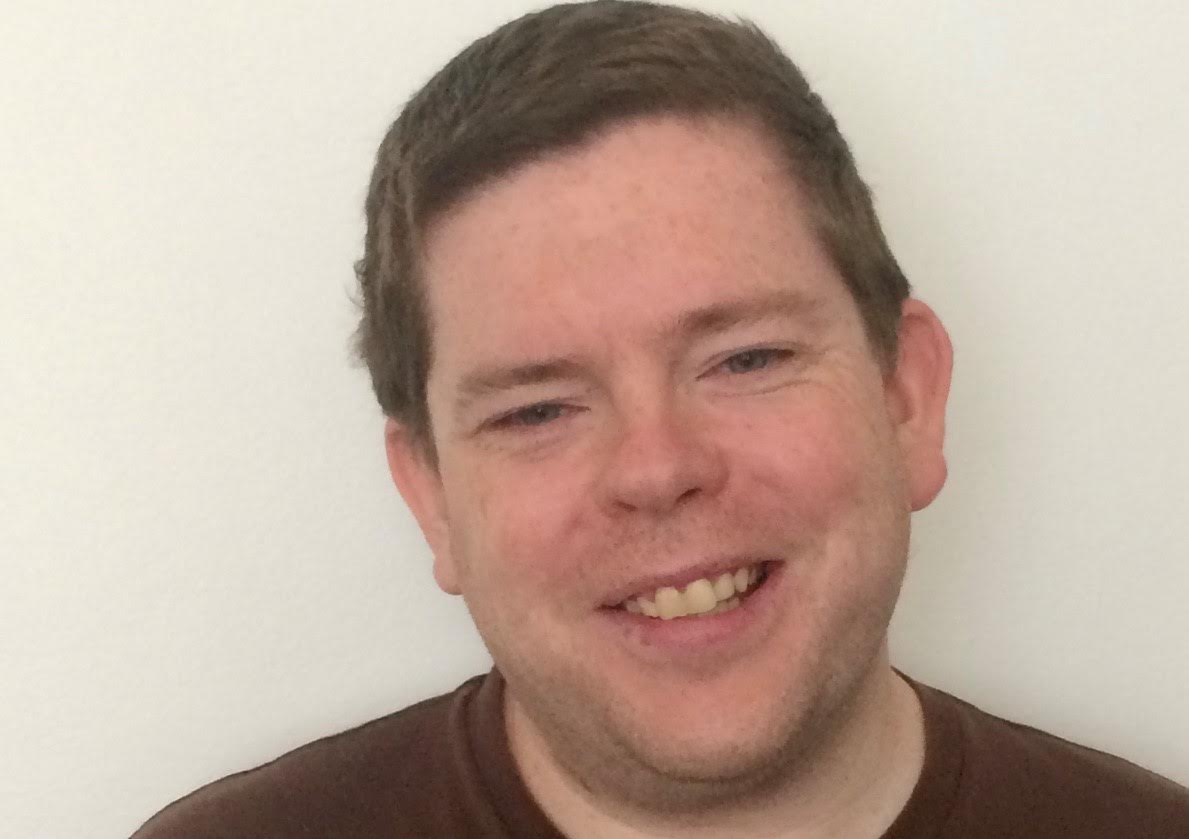 John Earls
Writing for Classic Pop since our first issue, John has been to Adam Ant's house, sworn at by Bob Geldof, touched Johnny Marr's favourite guitar, interviewed Richard Coles on his vicarage bed and serenaded with Last Christmas by Shirlie Kemp. John first specialised in writing about music as editor of Teletext's Planet Sound music column from 2000-09 and now writes about pop for a range of magazines and national newspapers. A Luton Town fan, John also writes about football. His bucket list interviews for the magazine are Grace Jones, Kylie, Siouxsie Sioux and Andrew Ridgeley.