Prince – the revolution will be televised
By Felix Rowe | September 3, 2022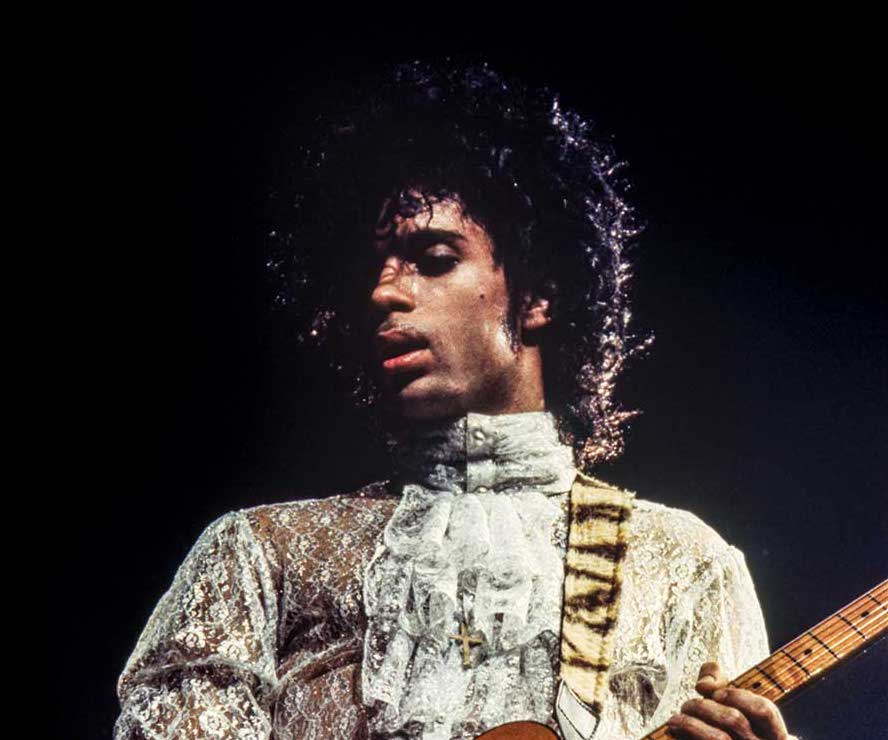 Prince owned the airwaves when his 1985 Purple Rain tour was beamed out to millions around the world and its legendary Syracuse show is now being released on Blu-ray and remastered live album. Classic Pop talks with Wendy Melvoin and Lisa Coleman from his stellar backing band The Revolution to find out more… 
"Hello Syracuse and the world. My name is Prince and I have come to play with you."
Note the choice of phrase: not play for you, but with you. The audience are his personal playthings, mere pawns in his wicked game. Over the course of the next two hours, Prince plays the 40,000-strong crowd like an instrument, demonstrating – as always – a masterly control.
This was Prince in full splendour at the Carrier Dome, Syracuse, in New York State on 30 March 1985, during his mammoth Purple Rain US tour – and we can now revisit that legendary show once more on the newly-released triple vinyl or 2CD/Blu-ray set Prince And The Revolution: Live. 
Between November 1984 and April 1985, Prince And The Revolution performed just under 100 shows – sometimes twice a day – to a total of 1.7 million people. The tour represents a performer in total command of his artistry, testing the limits of his power.
Picking up where Hendrix left off, Prince's axe-wielding antics injected Black R&B back into white-dominated rock'n'roll. Like 1999 before it, Purple Rain was instrumental in removing barriers that hitherto segmented audiences.
The wider tour highlighted Prince's mid-80s power, with guests at various dates including heavyweights Bruce Springsteen and Madonna.
Syracuse is the resounding document of that era. The occasion was beamed live around the world and ultimately immortalised in pop lore, cementing Prince's status as a live tour de force. The master tapes have now been unearthed from the vaults and digitally restored in all their glory.
Purple Rain (the album) needs no introduction: a self-contained greatest hits and Prince's magnum opus – though 1999 and Sign O' The Times put up a good fight. On 1999, Prince honed his aesthetic – the music, the look, the stage presence all coalescing to make him an MTV staple.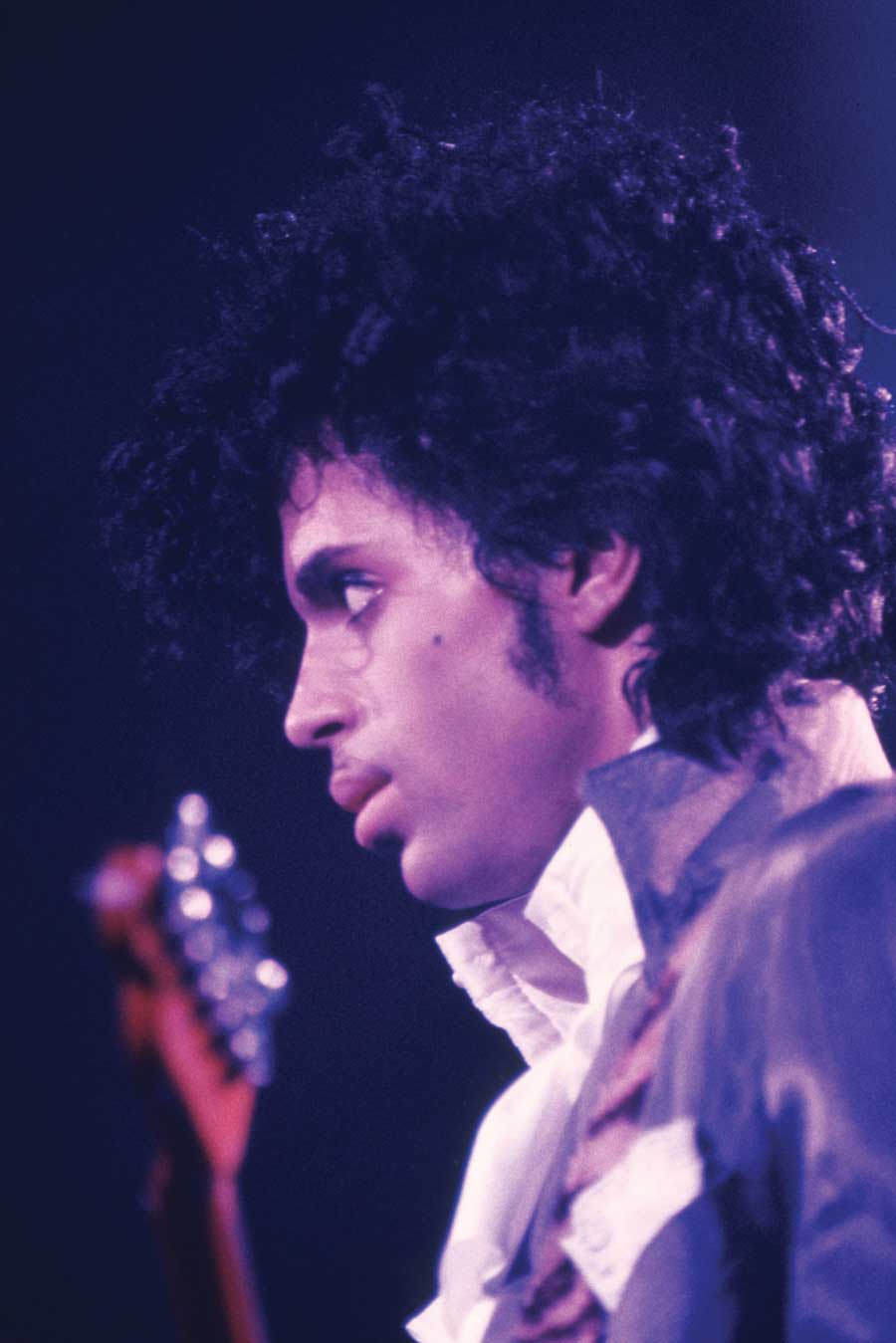 But with Purple Rain, he went cinematic. Only five days before Syracuse, Prince picked up an Oscar for the Purple Rain soundtrack. Another frontier conquered.
While Prince was undoubtedly the star, the Purple Rain Tour was as much a celebration of the world he had created and reigned over. His band, The Revolution, were no shrinking violets, while the opening acts – his Minneapolis sound protégés, Apollonia 6 and Sheila E – would return to the stage each night for the big all-star encore.
Guitarist Wendy Melvoin and keyboard player Lisa Coleman were key members of The Revolution, before embarking on their own successful career as a duo.
Having known each other since they were children, back when their fathers were members of the legendary LA session musician assemblage The Wrecking Crew, they are now in-demand TV score composers, having recently celebrated 40 years of collaboration.
They even complete each other's sentences. Classic Pop tracked them down, keen to discover if they realised they were making history that evening in Syracuse.
"I don't know if that particular night was any different from all the others on the Purple Rain tour," says Wendy. "The whole tour seemed to be touching on some other level of excitement… every night I felt it."
"Prince was the kind of guy who wanted to make history at every minute of the day!" laughs Lisa, sporting a resplendent shade of purple. "So that gig in particular was just another night that had to be better than the last one."
Though it's not every night you're being beamed out to millions worldwide by satellite…
"In terms of the technical aspect, we were all praying that nothing would go wrong," explains Wendy. "We knew the stakes were even higher for that night and could feel Prince really wanting to have everybody go beyond the call."
The Revolution were completed by Dr Fink on keyboards, bassist BrownMark, Eric Leeds on saxophone and drummer Bobby Z – previous guitarist, Dez Dickerson, having left after 1999.
Of Syracuse, BrownMark has said: "We sound like a freight train just coming out of nowhere. That was powerful. I've been to a lot of concerts, and I've never seen anything like that."
"We felt powerful, like such a tight unit," agrees Lisa, with pride. "I mean, we were! Looking back on it, it's incredible! We really were quite a great band."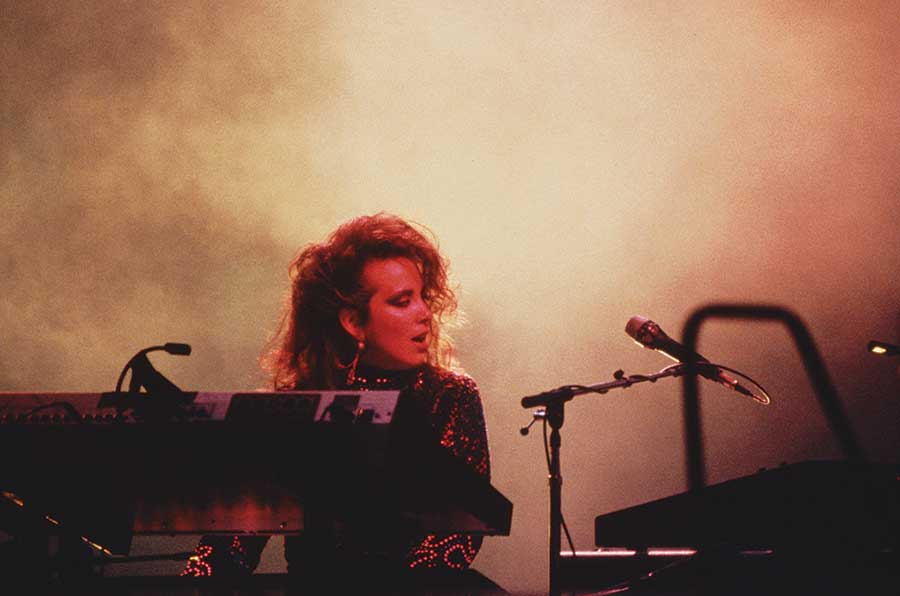 From opener Let's Go Crazy! onwards, it's a powerhouse performance in every sense – at once energising and exhausting. Syracuse encapsulates the contradiction at the heart of Prince: that clash between an ultra-tight ensemble, rubbing against his characteristic looseness.
It's well-rehearsed yet spontaneous. As he flits across the stage leaving behind a trail of endorphins and dry ice, there's a feeling of 'what the hell is going to happen next?' The band are totally on the pulse, instinctively knowing when to charge forwards, when to hold back.
"We just knew Prince's body language," explains Lisa. "You had to keep your eyes on him the whole time, it was like musical parkour. It's like running along rooftops and jumping all over the place. You don't know what the terrain is at first, but as you're running and jumping and doing everything…"
Wendy: "You get a flow. And that unpredictability is part of the fun of working with Prince."
"You expect that it's going to be new territory at all times," adds Wendy, "The band always used to have these little looks to each other, like, 'Don't take your eye off of him!', because if you do you're going to miss a real subtle cue and be left behind. You're gonna make a mistake, and that was just the worst thing you could do for him. Our job was to be perfect for him."
They didn't let him down. Of the Syracuse show, Prince himself said: "There's nothing I would change." 
Come the start of recording Purple Rain, The Revolution were a well-established force in Prince's creative circle. Rehearsals, recording sessions and live performances were inseparably entwined in one near-continuous, fluid outpouring of creativity.
"A lot of the tapes on the Purple Rain album were live performances that we did overdubs to," explains Wendy.
"We performed those songs and recorded them live at First Avenue, and then did overdubs later. Those were the songs that you're hearing in the film and on the record."
"A lot of times," adds Lisa, "we'd work on songs and record them, then go play live and come up with these other sections, and Prince would get really excited. Then we'd record a new 12″ version with those new sections. It was just great coming up with different ways to play the song."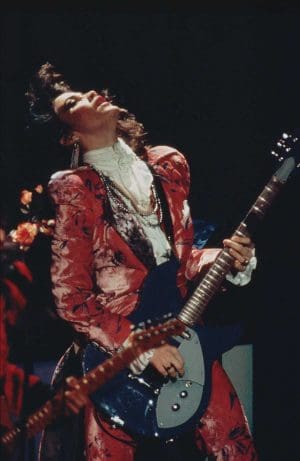 Once that tap had been opened, it was a particularly prolific time, even by Prince's standards.
"There was a four-and-a-half to five-year period where massive amounts of product were happening and tours at the same time," says Wendy.
"In the daytime we'd be rehearsing for a tour, and at night we'd be recording a record. It would be up to Prince's mood whether he'd want to be isolated and finishing or starting a record by himself, or whether he wanted the collaboration…
"I think mostly because he had so much on his plate at the time, creating this film, and he was doing The Time, Apollonia 6 and Vanity 6 and all these other projects, The Family, Sheila E, that he needed some collaborative help. So that's where we came in."
So, when it came to taking Purple Rain on the road, the band were by now a well-oiled machine, in tune with Prince's creative whims.
"The tour felt like a book," says Wendy, "every chapter was so fun to play. I loved playing The Beautiful Ones with him, he was just remarkable to watch during that. And then, at the very end of the tour, we'd always do this big huge revue of Baby I'm A Star and I Would Die 4 U, which was always lovely to watch and be a part of.
"I really loved playing Darling Nikki live, too. I loved watching Prince because his moods changed depending on where we were, the performance he would give would be different."
Indeed, the lyrics to said song were so filthy that the 'parental advisory' sticker was invented in their honour.
But, quite frankly, Prince could recite one's tax returns and make them sound deliciously scandalous. As Syracuse highlights, it's Prince's inimitable delivery that takes the heat to another level – extended jams, impromptu detours and hysterical spoken-word musings eking out every last drop of emotion from the music.
Purple Rain, for example, is stretched out into 18 minutes of glory. Even Yankee Doodle is boldly reimagined into his universe.
Though very different artists, there's a parallel to be drawn with David Bowie – a singular talent with a clear vision, who was nevertheless willing to give his band the freedom to bring something to the table.
"A band leader should be able to come in with a vision, and pick the right kind of ingredients of people that have certain abilities to make it that much better," says Wendy. "And Prince was phenomenal at that. Any great band leader will be that."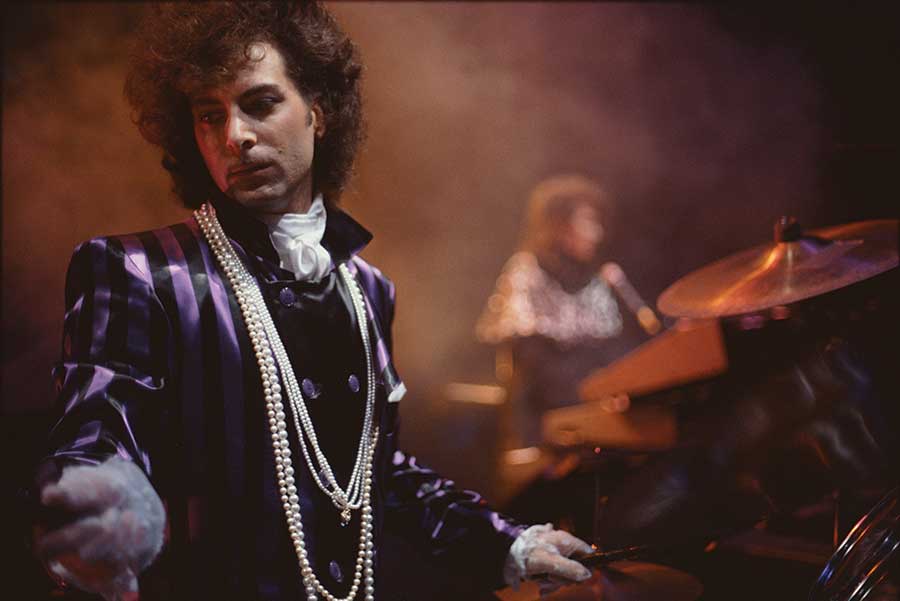 "When you have all that confidence, there's no threat of egos in asking other people for input," agrees Lisa, "because you've already laid out the…"
Wendy: "…the seed."
Lisa: "Right, it's already been planted. So everything you're going to harvest from it is something that you motivated. Prince felt like anything that we would offer to him he was totally entitled to, and also had the ability to say, 'No, what else you got?'"
Prince could easily have kept on peddling Purple Rain for another year around the world, milking the album for all it was worth. But he had other plans.
"Prince was showing signs of getting, not bored… but it was starting to feel too confined for him to do this tour," says Wendy. "We were supposed to go to Europe and all these other territories, but he wanted to get busy on the next project.
"So that's why there's this Syracuse performance being beamed around the world, to enable Prince to return to Minneapolis so that we could get working on other albums.
"As soon as that tour was finished, we were already almost done with Around The World In A Day, starting Parade and having glimmers of Sign O' The Times, so it was all happening very fast."
It really begs the question: were they aware then that they were dealing with a polymath? 
"Oh definitely, I had so much faith in him. Prince was a restless soul and he just needed to eat the world!" laughs Lisa. "And so being around him, you got all kinds of snacks. We were all in our twenties and had so much energy – we were out to conquer the world." 
All photos ©PRN-MusicCorp Nancy Bundt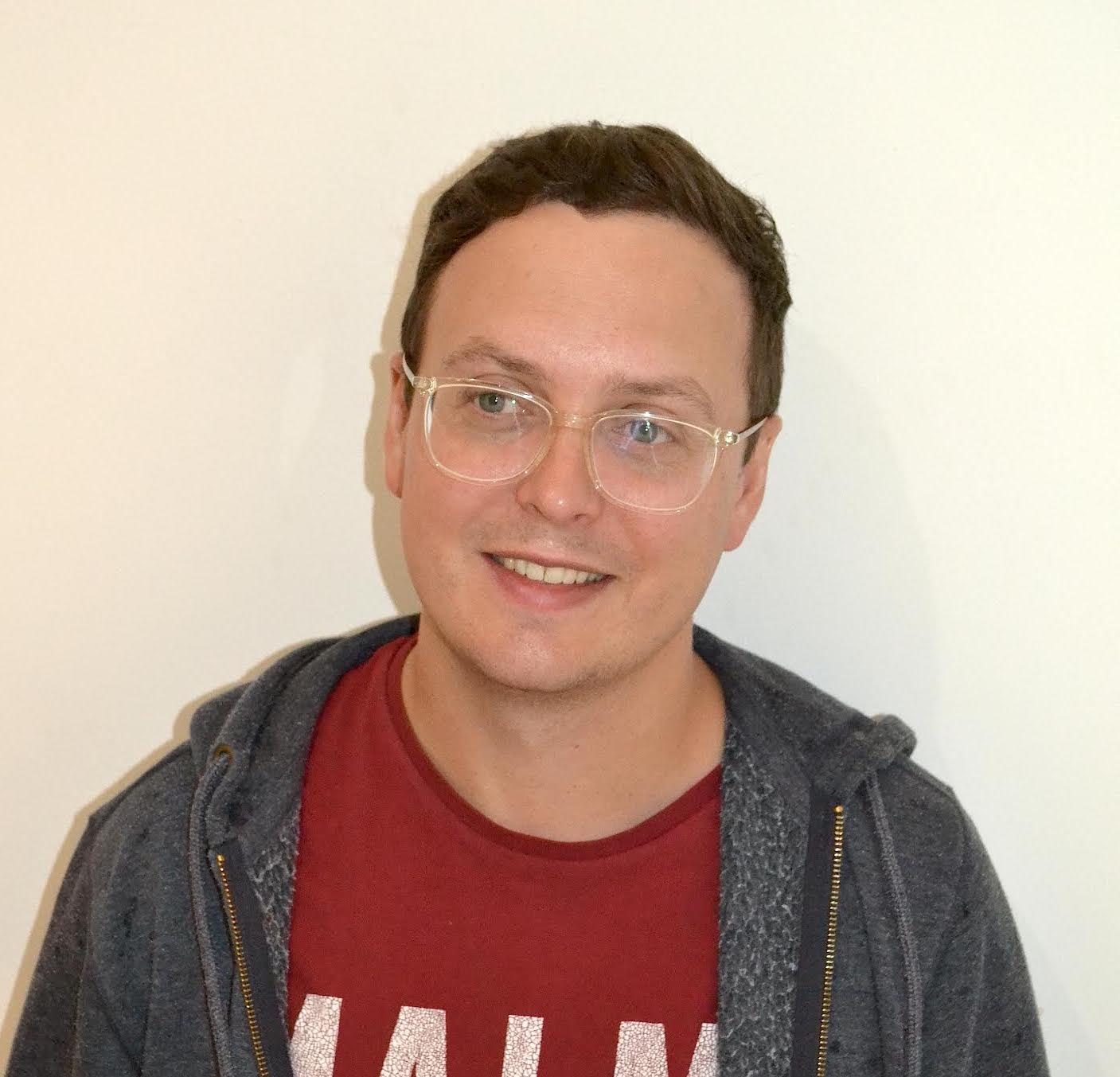 Felix Rowe
Felix has extensively toured the US, performed with a Chili Pepper, barbequed with a Blues Brother and shared a Mars bar with George Martin. He has written for publications including Classic Pop, Vintage Rock, Long Live Vinyl, Clash, Louder, DIY, and Record Collector.